The Best Voice Recorders for 2023
A voice recorder enhances factual accuracy, paving the way for efficiency and effectiveness in daily life.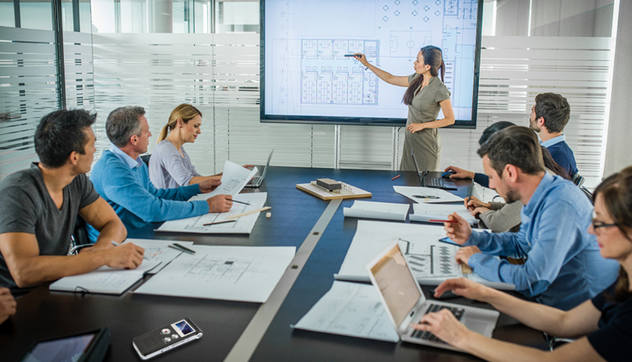 While it is true that you cannot always write down all the pertinent information at your disposal, having a voice recorder to do unusual retaining for you cannot be overemphasized. When those brilliant spontaneous ideas come to you, you don't want to let them fizzle away, especially when distraction strikes.
To make life a whole lot easier for you, we've researched different types of voice recorders that can help you capture meetings, interviews, and lecture dictations exactly the way you want. We've lined options with expandable memory, decent battery life, adjustable microphones, and decent playback settings.
How We Picked
Audio Quality

Given that you might need to record practically every day, we chose voice recorders with the highest audio quality and outstanding built-in microphones.

Memory Capacity

We chose voice recorders with ample storage to save all of your voice recordings, regardless of their quality or length.

Battery Life

We chose models with built-in and longer battery lives because we are aware that a voice recorder's battery determines how long it will last.

Price

We analyzed and selected voice recorders from a variety of pricing points that offered exceptional functionality and value for money.
Who This Is For
These products are for everyone who wishes to capture and record sounds with improved precision, fidelity, and quality, including students, business professionals, creative professionals, and everyone else.
A Voice recorder vs. using your phone to record
In comparison to a voice recorder microphone that is made to take up everything nearby, using a smartphone to record while it is far from the microphone does not provide recordings that are as clear.
The mono microphones in smartphones are really small. To reduce the size of the files and muffle the noisy portions, they apply compression. No simple way to increase capacity. You must deactivate the ringer on your phone and refrain from using it while you are filming. The files you produce have few final uses and typically sacrifice quality.
A smartphone does not have a greater battery life than a voice recorder. Finally, using a voice recorder instead of a smartphone, which automatically stops recording when a call comes in, prevents interruptions, and enables you to produce longer-lasting, higher-quality work.
Is it worth splurging on?
Get one right now if you want to accurately and precisely recall the small and significant facts of your life, as well as crucial meeting notes and thoughts that you may require for future reference.
Why You Should Trust Us
Our most tech-savvy researchers and engineers, who frequently work with electrical equipment, evaluated the audio quality of the recorders we tested and used personally.

How We Picked
We looked at several models on the market, including those made by Sony, Ericson, Philips, and others, and then we read reviews on reputable websites, as well as those for Amazon's top 40 best sellers, customers' ratings, and comments.

Audio Quality
Good recording quality was taken into account. Although the audio may not be flawless, the recording quality is excellent. To prevent background noise and disruptions, they deliver intelligence that is clear, free of echoes, and hiss-free.
Memory Capacity
Hours of audio can be recorded directly on these devices' storage, and the addition of a microSD card provides even more built-in storage space. Even off-site locations can be easily recorded for extended periods of time.
Battery Life
We looked at devices that use AAA batteries so you don't have to keep charging your voice recorder. with a battery rating of more than 40 hours at a time. Their batteries last a long time.
Style/Design
Their smart designs, which include several color models and screens, as well as button lights, make them fashionable to use in public gatherings.
Easy to Use
Even teenagers can use them easily because of their easy-to-use standalone voice recorder unit and their simple design features, such as press and play and press and record.
Size
These recorders were chosen because they look sleek even though they are quite small and compact in size compared with most other full-sized voice recorders out there
Weight
These devices are transportable and offer enough storage for recordings that last for several hours. They are easily transportable in pockets.
Durability
We found the models with robust, resilient construction that could withstand a blow. Several falls have put their sturdiness to the test.
SD card slot
To make sure that you won't run out of space when you need it, we thought about a design that makes use of SD cards or other removable storage. internal memory that is exclusively for SD cards.
Display
The monochrome, non-dimmable screens are simple to read and provide instant access to the date, time, and recording mode.
Care and Maintenance
Use a gentle cloth to gently clean. If the recorder is extremely filthy, wash the cloth well after soaking it in mild soapy water. After wiping the recorder down with the damp cloth, dry it off. Use a gentle cloth to gently clean. Avoid using chemical cleaning cloths, alcohol, benzene, or any other potent solvents. Also, avoid using the voice recorder in environments that contain explosive or flammable gases.
It might start a fire or explode. Never place the voice recorder in a spot where a baby or young toddler can reach it. In places like airlines, hospitals, and other establishments where the use of electronic devices is prohibited, avoid using the voice recorder or use it only as instructed.