The Best Robot Mops of 2023
To get a sparkling floor without breaking a sweat, get yourself a robot mop!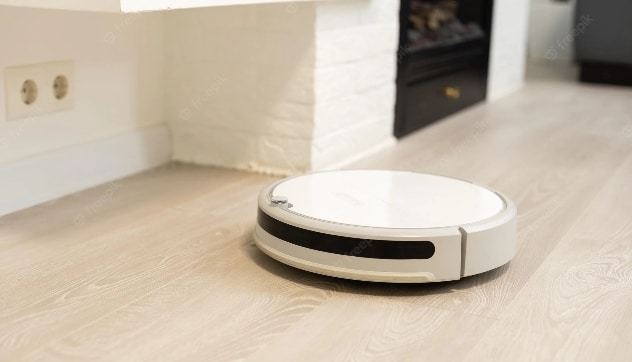 Even though vacuuming and mopping the floor is a necessary housekeeping chore, especially in the kitchen and bathroom, few people love it.
The dustpan era has ended with the introduction of the robot mop, where technology and convenience are combined, removing the need for manual labor to maintain clean floors. Your floors will be streak-free and sparkling after only one pass with the best robot mops.
If you're new to the market, robot mops operate similarly to robot vacuums, except that they clean your house surfaces to give them the last polish. These little robots use a microfibre cloth that is fastened to the base to move around your house.
Running a bot regularly will let you enjoy almost perpetually sticky-free, stain-free floors without having to worry about finding the time to manually clean them.
To handle a few areas that the robot mop didn't access or scrub thoroughly, you'll likely need to bring out a conventional mop or pail and bristle. But compared to not having the robot, you may put off such a laborious thorough cleaning for a lot longer.
How We Picked
Dirt Removal

The majority of robot mops use water-absorbing cleansing pads to wipe surfaces, and the best options additionally employ detergents, a nozzle to spray the cleaning agent in front of the robot, a scouring movement of some sort, as well as a direct impact on the floor with said pad.

Many stubborn stains and some dirt buildup can be removed with the help of these models.

Navigation

Most robot mops move in an orderly, methodical path without skipping any flooring, so you can generally rely on the bot to fully clean an area — exactly what you need for a filthy, high-traffic space like that of a restroom or kitchen.

Certain robot mops with systematic navigation are superior at cleaning, while others may move from one room to another.

Durability

Because the majority of the robot mops available today have only recently been invented, durability is a controversial matter. However, you can use the company's track record to assess how long its Robot Mops will last if they have an excellent reputation for producing powerful and repairable goods and for storing spares in stock for an extremely long time.

Price

When purchasing items like a robot mop, price is always an issue. As a result, we search for models with a range of price points that don't compromise on quality and provide options for everyone.
Our Top Picks
Best Pick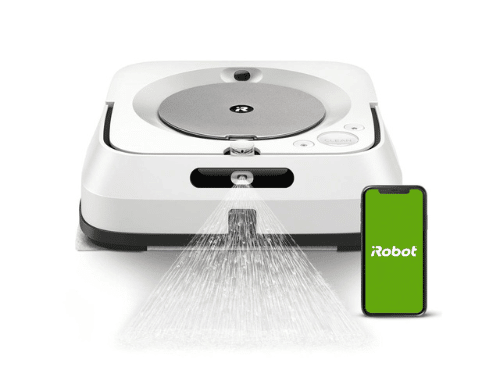 Featuring a more sophisticated navigation system.
It can clean close to 1,000 sq ft on a full charge.
It's hardly surprising that the market has shifted to developing and upgrading robot mops as robot mops and vacuums gain in popularity.

Vacuuming and mopping are often tiresome chores, but iRobot wants to change that. Or, at the very least, to alter who is performing these tiresome jobs. When used in conjunction with a Roomba sweeper, the Braava Jet m6 is definitely worth the money.
Runner Up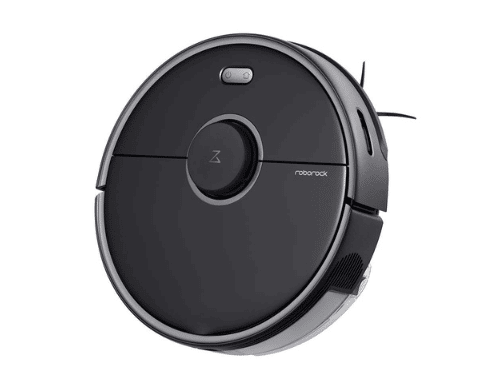 An excellent all-round robot mop.
A competent robot at a reasonable price.
The S5 Max is by no means a basic gadget, despite not being the newest, most powerful, or most functional of the lot. One of its selling features is the S5 Max's huge water reservoir and the customizable mopping settings, which let you set up mopping zones and select how much water the machine uses to clean.

Most Cost-Effective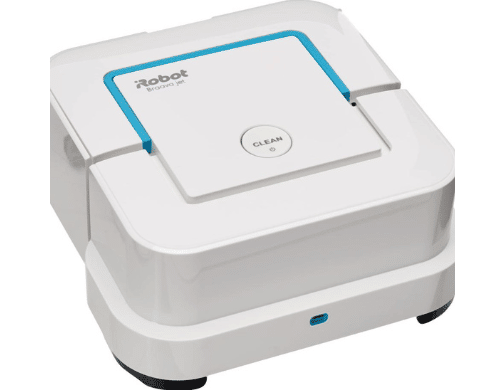 Superb for the kitchen and bathroom.
This little, quiet machine automatically cleans 1 or 2 rooms at a time with less bother and better outcomes.

Your floors will be thoroughly cleaned for half as much money with the iRobot Braava Jet 240. Even though it is the smallest and most affordable robot mop on the list, this one packs a tremendous punch. This design is not a hybrid. It is a robot mop that only mops.

This is a great option if you're searching for a tiny robot mop to frequently surface mop your kitchen floors, even if it lacks any notable smart capabilities.

Everything We Recommend
Best Pick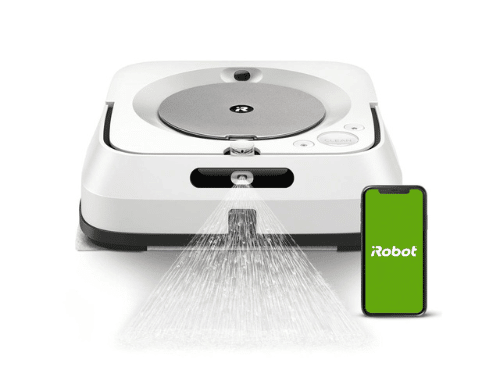 Featuring a more sophisticated navigation system.
$399.99 ($399.99 / Count)
Runner Up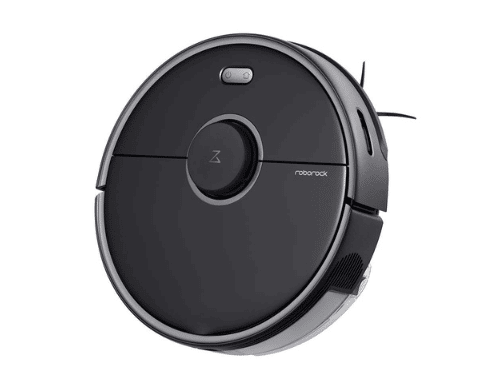 An excellent all-round robot mop.
Most Cost-Effective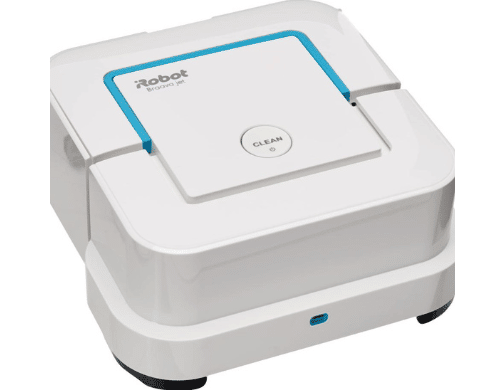 Superb for the kitchen and bathroom.
$259.99
Who This Is For
The product under review is for anyone who usually finds themselves pressed for time and struggles to keep their home tidy. If you've been seeking a clever housekeeper that can handle different cleaning tasks across your entire house and all of your mopping requirements, this is the perfect option.
A robot mop vs. a regular mop
To mop with a hot mop or to mop with a regular mop? This is a fascinating question due to the numerous different types of floor cleaners available. It's simple to become overwhelmed by your selections and believe that you ought to simply walk into the store and buy whatever's there.
The answer to whether you should use a robot vacuum mop or a regular mop is similar in many ways.
Robotic mops typically do the best job of keeping floors clean between manual cleanings. On the high end, they can wash and spot wipe but based on customer feedback, this is the norm rather than the exception. Since the days of buckets only, technology has advanced significantly.
WetJet and mop heads that can be machine washed are now available. Traditional mops offer the most customizability despite being the most labor-intensive to maintain. Cleaners may be changed at any time, pressure can be adjusted, and motion can be managed much more easily. If your home has unusual floors like teak, this is very crucial.
Only those who have access to their laundry will find a washable head to be truly useful. The first step is to evaluate your situation and know what you truly desire.
You should get both the robot mop as well as a regular mop with a cleanable head if you would like to always have floors that you can eat off of. This 2-for-one deal enables you to regularly maintain your floors while also cleaning thoroughly.
A robotic mop is a solution for folks with a lot of floor space who lack the strength or willingness to handle a water bucket. Even though they require additional monitoring to clean than a manual mop, you won't get tired while doing it as they don't require as much elbow grease.
Both a disposable mop and a robot vacuum/mop combination are better options for homes with little open floor space and limited storage. Along with a little spot cleaning, using a robot mop each day can help keep debris and loose hair at bay.
However, it's uncommon to discover a device that can thoroughly clean a dirty floor.
Robot mop vs. robot vacuum
A robot vacuum is a self-moving surface cleaner that collects debris and dirt from carpets and hard floors using brushes, a spinning bristle, or an air-driven turbo. Without any assistance from humans, they operate independently.
A robot mop cleans your surface in place of or alongside a waste bin. It functions similarly to a robot vacuum and is equipped with a water tank, ultra-soft cloths, or mop pads. When employed as part of your routine cleaning, it can be quite helpful.
A robot mop can clean a variety of surfaces and has several cleaning modes that include sweeping, vacuuming, and mopping moist or wet floors. The Robot Mop performs better on surfaces with hard floors and is best for hardwood, tiles, and laminate.
Is it worth splurging on?
A robot mop won't exert as much energy or concentration as a human would when mopping by hand. But a robot mop works well for routine cleaning on all of the household's hard floors and can handle minor spills like muddy footprints.
Additionally, you won't have to use the bucket and mop or labor on your own! The regular cleaning of the surfaces, which is a task that is easily forgotten or put off, will also be done by robot mops.
You may also program a robot mop to clean your floors while you are away from the house, saving you the time it takes to wait impatiently for floors to dry. So yes, if you can afford this luxury, it is worth splurging on.
Are they effective at cleaning?
Generally speaking, robot mops with spinning cleaning heads and floor cleanser compatibility will do a pretty good job of eliminating stains and grime from your floors. Models that only use water won't clean as thoroughly, making them more appropriate for routine maintenance as opposed to tackling difficult tasks.
Furthermore, the majority of robotic mops are better suited for routine maintenance and smaller cleanup tasks rather than large spills or big messes.
However, robotic mops have some drawbacks, including the inability to effectively clean up large messes. Large messes will still require you to mop and vacuum because, if you simply allow the robot to mop to clean them, it probably won't accomplish much more than spreading the filth around.
Why You Should Trust Us
There are a few models of robot mops on the market currently, and each one is designed with different features and technology.
Due to the variation in models, features, types, and prices of these bots, it can be hard to select the right one, so we have conducted in-depth research to choose quality, effective, easy-to-use and maintain, and reasonably priced robot mops for you!
How We Picked
We sought out highly acclaimed robot mops from reputable manufacturers when choosing models to review, including iRobot (the company behind the Roomba), Roborock, and Ecovacs.
To evaluate each mop's ease of unpacking and setup, we started by reviewing online consumer evaluations. Some robot mops with systematic navigation are better at cleaning multiple rooms at once, while some are better at cleaning larger areas.
Depending on how each is intended to be used, both offer value.
Then there is the hassle of cleaning the pads if they're washable or buying new replaceable pads and cleansing chemicals whenever you run out.
When making our choices, we were careful to keep this in mind because, even though you may have to spend more for a robot and accessories from a respected manufacturer, you can end up saving money because you can keep using the exact robot for longer.
It's crucial to have a lengthy battery life, especially if your house is big. We opted for only a robotic mop that can operate for at least two hours, if not longer, in case you do have a lot of wooden floors or tiled floors to clean. The majority of bot mops available now haven't been around for very long, so durability is largely unclear.
One exception to this is iRobot, which produces the Braava line. Due to the company's track record for producing high-quality products, we decided to give its bots a slight advantage in our reviews.
We chose bots that give at least one year of warranty because, given the high price tag, it is only right to possess one in case it malfunctions too abruptly or fails to perform as promised.
In order to evaluate any damage, we also consider the device's ease of use and maintenance as well as the amount of water it leaves on wooden, tile, and vinyl flooring. The robot vacuums listed below were chosen after a careful examination of product specifications, clips, and online customer reviews.
Care and Maintenance
Robotic mops can become somewhat dirty after frequent usage, just like any other cleaning instrument, but there are maintenance procedures you can carry out to keep your tool functioning as it should. It is best to first consult the manufacturer's instructions because each robot mop is unique.
However, most robotic mops can be cleaned by giving them a good rinse in fresh water and letting them air dry.
Some robotic mops are designed with bristles and other cleaning equipment. The manufacturer's recommendations should be followed for washing all reusable pads, or single-use pads should be disposed of in combination to clear the dirt and/or water reservoirs. The water tank on the majority of bot mops does not need to be drained after every cleaning.
However, if you won't be using the mop for a while, it's a smart option to remove the water reservoir and allow it to air dry to avoid mold growth.
The bristle roll and side brushes on a design that can also function as a robot vacuum should be checked to make sure they are free of hair or other debris.
Additionally, you should routinely remove any dirt and grime from the charging station and the laser scanners on the mop. When not used, keep your robot vacuums plugged in.
The battery of the robotic mop can be damaged if you wait many days to recharge it, so fully charge it as early as possible. Turn off the power source, take the robot mop's battery out, and keep it somewhere warm and dry.