National Rosa Tequila Day, celebrated on September 14, is all about trying something new and sharing it with your friends! This day was initiated by Calirosa, a brand producing a fascinating twist on traditional tequila inspired by the fusion of Mexican craft and California style. 
What makes Calirosa tequila special is that it is aged in red wine barrels, giving it a beautiful pink hue. Calirosa's flagship Rosa Blanco lifts the spirits with notes of strawberry, raspberry, honey, and fresh agave. But that's just one of their four different premium tequilas. 
Continue reading to find out more, and maybe try it for yourself!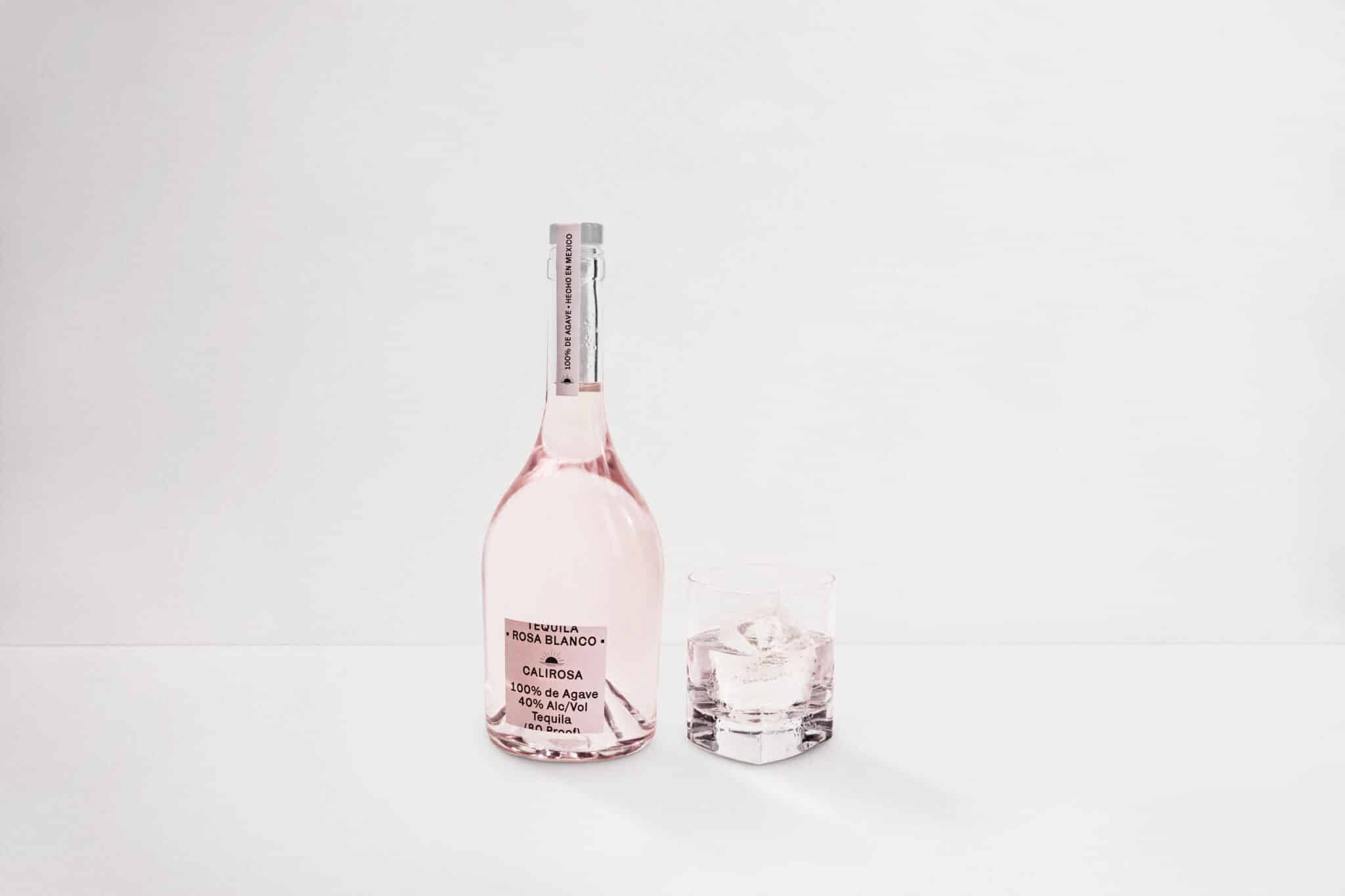 History of National Rosa Tequila Day
You may think that rosa tequila is merely artificially colored or made with a simple infusion, but it's far more interesting and clever than that. Rosa tequila was accidentally created by Don Dionisio "Nicho" Real, who in 1942 decided to give tequila production a try after watching his partners work the agave fields in Amatitán, Jalisco. By the 1950s, Nicho had managed to scale his tequila production so much that he was purchasing bourbon barrels to age his tequila in. One day, when he received red wine barrels by mistake, he went ahead and used them anyway. That's when he discovered the pleasant impact the red wine barrels had on his tequila's color, aroma, texture, and taste. He decided to become a pioneer in this entirely new aging process. 
In 1990, Nicho's sons, Don Roberto and Don Fernando Real, took over the operations of the family distillery and formed Tequila Selecto. For almost 80 years, the Real Family of Tequila Selecto has worked to produce tequila and reaffirm the identity of the state of Jalisco, Mexico. 
Today, the legacy of Nicho's creation lives in the form of Calirosa, made by Don Roberto and Don Fernando in collaboration with Adam Levine and his wife, Behati Prinsloo. Levine and Prinsloo fell in love with this concoction and partnered with the family-owned distillery to help introduce the brand, first to the U.S. market and then to the rest of the world.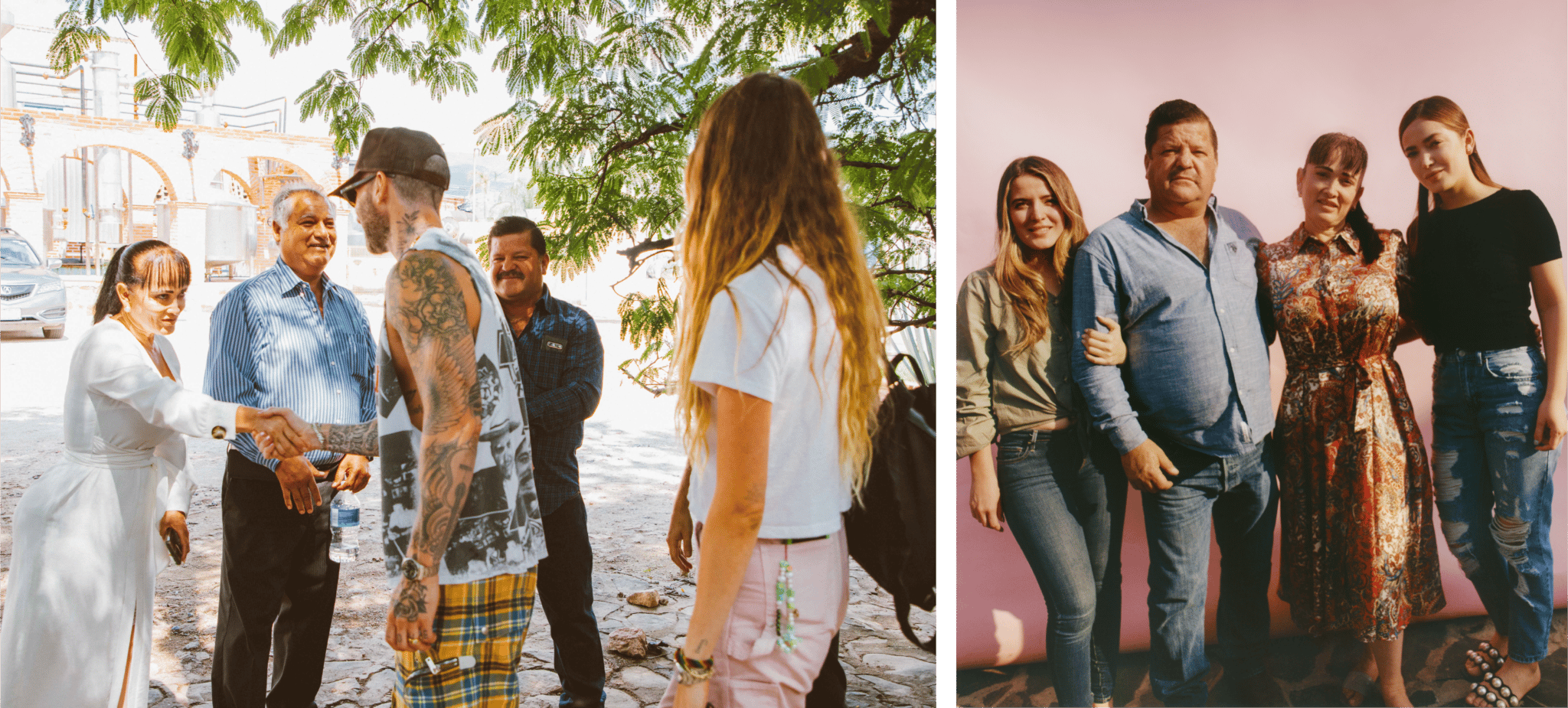 National Rosa Tequila Day timeline
1942
The Beginnings
Don Dionisio "Nicho" Real begins producing tequila in the style of his partners working in agave fields.
1950
An Accident Creates Perfection
After receiving red wine barrels by accident when purchasing traditional bourbon barrels, Nicho Real noticed the unique impact it has on his aged tequila, giving it a pink hue and new aromas and textures — so he decides to become a pioneer in this process.
1990
Tequila Selecto is Formed
Sons of Nicho Real — Roberto and Fernando — take control of the family operations and open the doors to their distillery, Santa Rosa.
2017
The Creation of Calirosa Tequila
After multiple trips to Mexico, Adam Levine and Behati Prinsloo fall in love with this "pink tequila" and are introduced to the Real brothers to create a wonderful business partnership.
2021
Calirosa Tequila is Launched in the U.S.
This business decision brings this unique and delicious product to millions of tequila lovers across America.
2022
Here We Are!
National Rosa Tequila Day is born to celebrate and build awareness around rosa tequila across the country and worldwide.
The Official Calirosa Rosa Margarita Recipe
Ingredients:
1.5 oz Calirosa Rosa Blanco Tequila

0.5 oz Cranberry Juice

0.25 oz Fresh Lime Juice

1.5 oz Fresh Grapefruit Juice

0.5 oz Triple Sec

0.25 oz Agave Syrup
Method:
Combine all ingredients in a cocktail shaker.

Add ice and shake until chilled.

Pour into a pink salt-rimmed glass over ice.

Garnish with a lime wheel.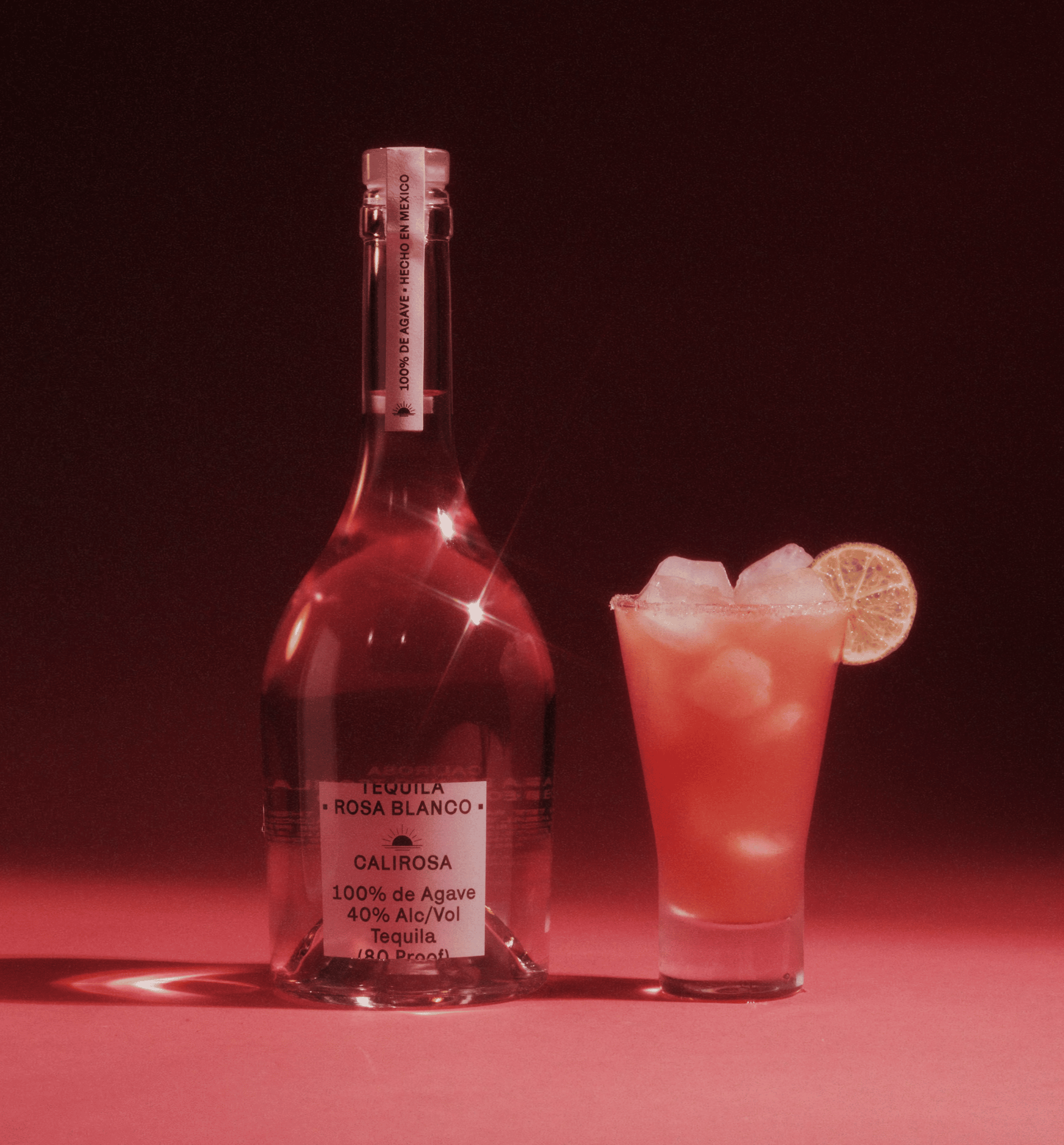 National Rosa Tequila Day FAQs
Why is Calirosa Tequila pink?
A common misconception indicates that the pink color of Calirosa's tequila is due to it being a mix of rosé and tequila or that it's a simple consumer ploy to win over those with high aesthetics. However, the real reason is that it's all about the barrels. They age their entire tequila portfolio in red wine barrels, starting with their Rosa Blanco, which spends 30 days in these aging vessels. This is unusual when it comes to Blanco Tequila, which is typically unaged. 
The result of their unconventional aging process? Because these barrels previously held red wines from California, the residue significantly impacts the color of their Rosa Blanco liquid, creating that beautiful pink hue and the unmatched taste they are known for.
What makes Calirosa a unique and premium tequila? 
Calirosa is made using only the highest quality agave, matured for a minimum of 9 years by the legendary Real family. It is made in traditional fashion, utilizing a slow cook process in handmade brick ovens. After distillation, the tequila rests patiently in oak barrels that previously held the finest red wines from California.
How to drink your Calirosa?
As Calirosa themselves claim, there is no right or wrong way to drink tequila! You can drink it as a shot, on the rocks, or in tasty cocktails. Find out more about all the varieties you can make, including the delicious Rosa Margarita at:  Calirosa Tequila / How to drink
How To Celebrate National Rosa Tequila Day
Buy a bottle and try it for yourself!

If you have a taste for quality liquor, celebrate the day by buying a bottle and sharing your thoughts.

Order a Calirosa cocktail or sip it neatly at a local restaurant or bar

Want to try it first before buying it? Calirosa is available in hundreds of stores located all across the U.S. You can use their Store Locator to find one close to you and maybe go for a tasting!

Create a Rosa Tequila cocktail at home!

Wander to Calirosa's website, where you'll find a bunch of helpful and unique recipes, such as the Rosa Margarita cocktail, so you can surprise and impress with your new tequila cocktails !
5 Facts About Calirosa Tequila
Multiple expressions to try

Calirosa currently sells four different tequilas: the Rosa Blanco with a bright, refreshing berry flavor; the Añejo with a well-rounded chocolate and coffee flavor; the Extra Añejo with decadent notes of toffee and cinnamon; and the Cinco Años, Calirosa's oldest and richest expression.

Adam Levine, as part of the legacy

The famous Maroon 5 singer Adam Levine and supermodel Behati Prinsloo brought Rosa Tequila to the world by developing this single-origin tequila brand with the help of the Real family, producers of tequila from Amatitán, Jalisco, Mexico.

It celebrates the Mexican and Hispanic heritage

With roots in the Mexican state of Jalisco, the birthplace of tequila, Calirosa makes a point to celebrate its land and people, using traditions passed down through countless generations to bring us the quality tequila they distill.

Dedication beyond measure

Each tequila made by Calirosa has been carefully and precisely aged in red-wine barrels for 30 days, 18 months, 36 months, and 5 years for the Rosa Blanco, Añejo, Extra Añejo, and Cinco Años, respectively.

Something for everybody

Due to the endless possibilities such high-quality tequila offers, there's a drink for everyone, whether you prefer an espresso martini or a classic old-fashioned. Take a look for yourself at Calirosa Tequila / How to drink .
Why We Love National Rosa Tequila Day
It is delicious

Due to their ingenious blends of tasting notes, ranging from chocolate to berries to coffee to honey, there's no doubt that Calirosa Tequila is a gift for the taste buds.

It is versatile

We all love trying something new. With tequilas like these, there are endless possibilities and drinks you can make.

It is classic

With the traditional knowledge passed down through generations, we can proudly claim that Calirosa's tequilas will go down in history as a true classic!
National Rosa Tequila Day dates
| Year | Date | Day |
| --- | --- | --- |
| 2023 | September 14 | Thursday |
| 2024 | September 14 | Saturday |
| 2025 | September 14 | Sunday |
| 2026 | September 14 | Monday |
| 2027 | September 14 | Tuesday |