The Best iPhone Lenses of 2023
With these best iPhone lenses, you can improve your phone photography skills.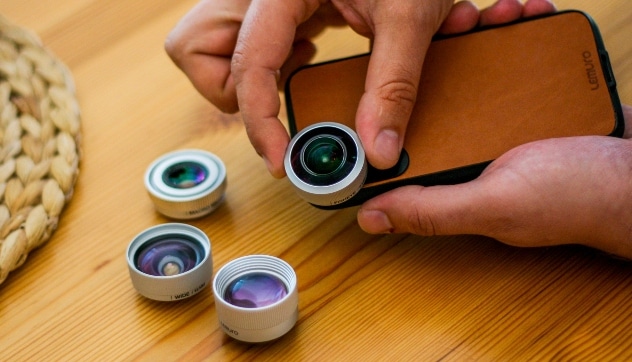 Although most modern smartphone cameras are adept at taking high-quality images, attachable iPhone lenses enhance the photography experience.
However, within the portable telephoto lens market, lie adequate and inadequate options. In this article, we've analyzed reliable attachable lens options that will not only enhance the images you take but also allow you to take a range of images in different environments, both wide and precise.
How We Picked
Good Quality - No Image Distortion

The type of lens you want will be determined by the types of images you want to capture. While most premium lenses have little to no distortion, lower-end lenses distort and disrupt image quality. As such, we only reviewed premium lenses to avoid shooting low-quality content.

Size + Weight

The average weight of an iPhone lens sits at around 1.1 ounces while the size averages between 1.5 to 2.3 inches. Before purchasing iPhone lens, it's important to consider their weight and size as this will directly affect the overall look and usability of your phone.

Ease of Use

Although most lenses are simply clip-on, some premium lenses require you to purchase a specific mobile cover to carry the lens. We, however, reviewed lenses that are super easy to use.

Price

The price of an iPhone lens will depend on the quality and add-ons. While some lenses are self-contained, others come in kits with a variety of lenses to adjust angles and image focus.
Our Top Picks
Best Pick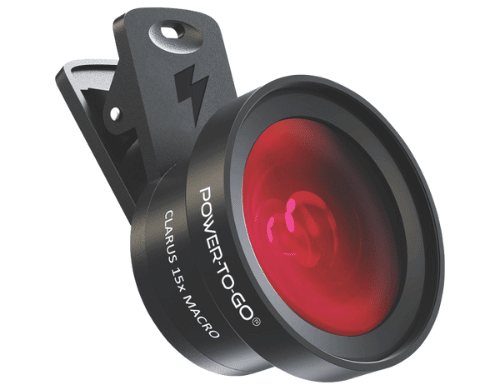 An ideal pick for amateur city or nature photographers.
The Xenvo is durable, easy to use, and compact.
The Xenvo Pro Lens is compatible with many newer iPhone versions and Android phones. Built from high-grade aluminum, the Xenvo is durable and sure to last. Its variety of lenses allows the user to take different types of images from different angles.

It also takes away the dark edges usually found at the bottom and top of the image.
Runner Up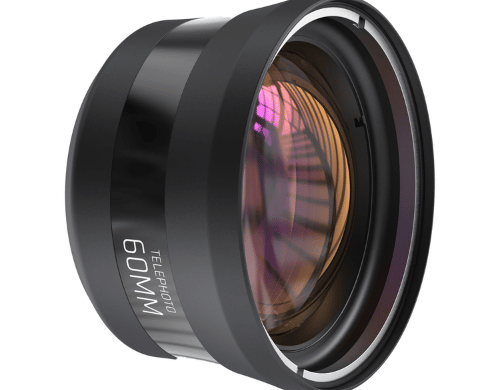 Great for enhanced image focus and expressive color.
The ShiftCam reduces image distortion while offering great image clarity.
The ShiftCam has an incredible zooming feature, which is a feature that some iPhone lenses don't have.

With the assurance of gaining unparalleled image clarity, the ShiftCam ensures the pictures you take will not be subject to unnecessary distortion. And regarding your phone, this ShiftCam iPhone lens is compatible with pretty much every modern iPhone and Android on the market.
Most Cost-Effective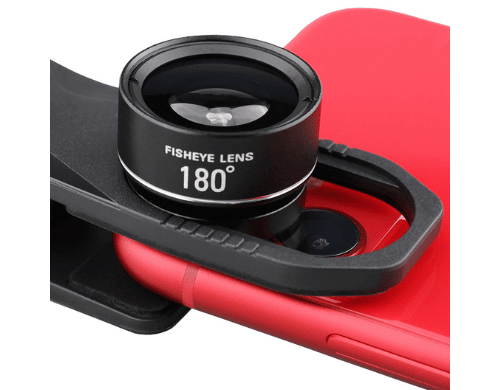 The fisheye lens effect is great for people who want to have fun with images.
The Alilusso offers a fisheye lens effect and has a Zoom-in feature.
Although fisheye lens images might not be for everybody, the Alilusso fisheye lens adds an obscure, but a valuable option to this list. In addition to zooming in accurately to give your images a type of dynamism, certain to draw attention.

And with a very wide range of compatible iPhones and Androids, the Alilusso could be your perfect choice.
Everything We Recommend
Best Pick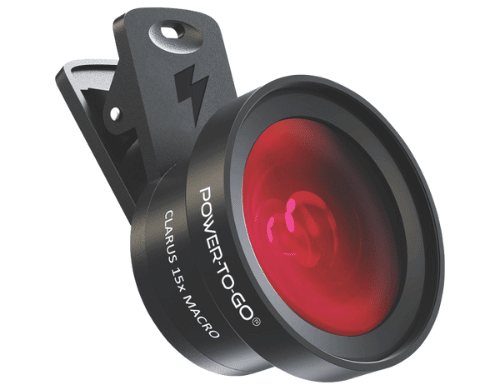 An ideal pick for amateur city or nature photographers.
$39.99
Runner Up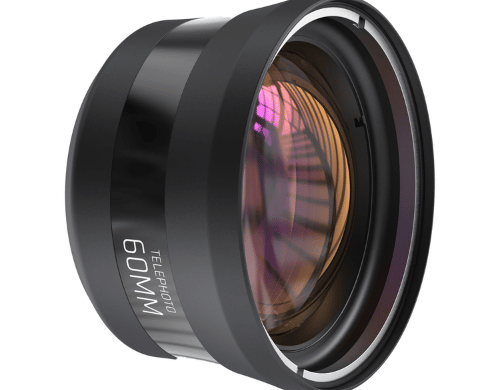 Great for enhanced image focus and expressive color.
Most Cost-Effective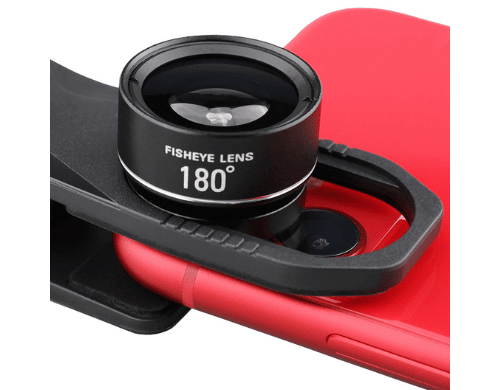 The fisheye lens effect is great for people who want to have fun with images.
$13.99
Who This Is For
iPhone lenses are ideal for social media creators, YouTubers, and aspiring photographers. For most people, modern smartphone cameras are more than adequate to take memorable photos and videos, however, with the right add-on mobile device lenses, you can do so much more.
So if you want to explore how camera lenses work, and how taking high-quality images works, then purchasing an iPhone lens will help you to that end.
Budget point and shoot camera vs iPhone lens – what's better?
Both the budget point-and-shoot camera and iPhone lenses have their pros and cons. Depending on what you want to achieve, you'll need to know if either of these products suits you. Point-and-shoot cameras deliver a higher quality of image than their iPhone counterpart.
Although these camera types are fairly limited in terms of their usage, they can take high-quality images due to the larger camera sensors, and are able to process more data, producing sharper results under many different positions.
Besides that, point-and-shoot cameras are also much smaller and lighter to carry around than smartphones, and if you are uninterested in purchasing a pricey phone, you'll save a good few dollars in the process.
Concerning the point-and-shoot options, these cameras are also specialized, and produce stellar results in the environments they are designed to capture.
However, the drawbacks lie in general usability and depth of field.
Unlike an iPhone and the lens, editing images after taking images, cannot be done on the spot. Although modern point-and-shoot cameras have Bluetooth features, technological convenience is limited.
Regarding the depth of field, although these cameras capture stunning images of large areas, they have trouble taking images with isolated focus because most point-and-shoot cameras only have one camera lens.
The main purpose of add-on lenses is to provide the user with a series of dynamic angles and a zoom-in focus, to give focus and sharpness to the pictures or videos you take. Switching to iPhone lenses, these lenses do not enhance the overall image quality on your phone, so the lens only works as well as the original standard of the camera your phone possesses.
Another drawback is the way some add-on lenses are designed. Many urban photographers prefer inconspicuous add-on lenses to make their images more dynamic and striking. Some lens options protrude from the phone, causing some photographers a great inconvenience and potentially causing your phone damage.
Why You Should Trust Us
We've done the requisite research regarding iPhone and Android phone lenses. From the length, the compatible phones, the types of lens angles, and the attachments, we've made all the important features known to you.
We've also shown the differences between iPhone lenses and cameras, and what your preferences could be, depending on the type of photography you want to do.
How We Picked
To ensure that we covered the bases, we selected options with different features. From high ratio angles to fisheye lenses, we chose options for people who are hobbyists and those who desire to work in photography professionally.
We picked durable lenses, with high image quality and attention to detail. Although not all our options are as easy as clip-on lenses, we wanted to ensure that quality was not compromised at all.
The reason is, that many people who want to enhance their photographs and can't necessarily purchase high-end cameras, could view iPhone lenses as adequate and affordable options.
However, many attachment lenses are poorly made, making the quality of your images worse in the process. We were painstaking with our selection because while some lenses could potentially damage the phone camera lens, our picks are sure to enhance your picture-taking experience.
Care and Maintenance
Regarding the maintenance of iPhone lenses, it is important to clean and maintain the lenses properly.
To make sure your lenses don't break, keep them in the kit bag provided by the company you bought your lens from. If you receive your lens without a suited bag, be sure to purchase a generic lens carrier bag to keep it protected.
After use, remove the attached lens from your phone camera, and place it in your pocket. This not only damages the lenses, but your phone camera could suffer damage as well.
When keeping it clean, be sure to use a small blower, a brush specially made to clean glass objects, a microfibre cloth or lens tissue, and a lens cleaning solution. To keep your lens clean from dust and smudges, use the blower to blow the dust off the lens.
Do not blow on the lens with your mouth, because your spit particles will cause damage to the lens.
To make sure all dust is removed, use a glass brush, using it in a circular motion.
Once the dust is off, to remove any other deep marks or fingerprints, use a microfiber cloth and spray some lens cleaning solution.
Do not spray any cleaning solution onto the lens itself to avoid damage. Once done, wipe off the marks in a circular motion. Once done, double-check that the solution has dried off completely, and use the blower one last time to make sure that the lens is free of dust, marks, and streaks of liquid.