What is Drake's Birthday?
Aubrey Drake Graham, known around the world as Drake, is a hip hop superstar with a birthday on October 24. Since his breakout debut at age 21, he's been challenging expectations about what a rapper and a celebrity should be. On his birthday, let's celebrate his life, artistry, and huge cultural impact. After all, he gets credit for turning the phrase "YOLO" into a worldwide phenomenon.
Drake's Birthday Related Holidays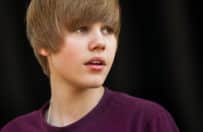 Canada produces a lot more than just bacon, maple syrup, and Labatt Blue. Fellow pop-star Justin Bieber is also from the Great White North. While Bieber may have never had the TV career Drake did, he was discovered through videos of him performing covers on YouTube.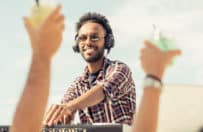 What is Drake without DJs? Celebrate the disc jockeys who make sure that Drake's hottest songs are blasted through club speakers throughout the world. Without DJs so many of us may have never heard of artists like Drake.
Fast Facts
Birth date:
October 24, 1986
Career timeline
2001
Drake's Big TV Break
The Canadian teen drama "Degrassi: The Next Generation" featured Drake as Jimmy Brooks, a teen jock.
February 14, 2006
Drake's First Mixtape
"Room For Improvement," a self-released mixtape, sold 6,000 copies.
November 29, 2011
The First YOLO
Drake's song "The Motto," widely credited for introducing the acronym "YOLO," or "you only live once," was released.
February 12, 2017
Drake won a Grammy (then another)
Drake scooped up Grammy awards in both the Rap Song and Rap/Sung Performance categories for his chart-topping single "Hotline Bling."
4 Drake Memes You May Have Missed
Drake's Giant Head

The strangely-proportioned profile of Drake from the cover of his album "Nothing Was The Same" has been photoshopped with all manner of different hats, backgrounds, and other characters to humorous effect.

Depressed Drake

Drake's penchant for confessional lyrics filled with emotion and drama have led to the "Depressed Drake" joke, where Drake has an everyday interaction that ends with Drake admitting he's heartbroken over a woman. For example, Drake might be filling his car's gas tank and think "now only one of us is empty."

Drake's Unsatisfying Lollipop

An image of Drake looking disgusted at a mostly-finished lollipop he's holding has inspired internet meme-makers to make jokes about things that sound good until you experience them.

God's Plan

Drake's uplifting 2018 single "God's Plan" — and its accompanying video — has struck a chord with the internet's cynical jokesters. The "God's Plan" meme format involves a very unremarkable stroke of luck or good deed ("Would you like a receipt?" "No, let's save paper") accompanied by "God's Plan starts playing," and an image of Drake hugging somebody.
Drake FAQs
What is Drake's zodiac sign?
Born on October 24, Drake is a Scorpio. A star chart placement that has, clearly, inspired one of his album titles.
Where is Drake born?
Drake was born in Toronto, Canada.
Drake's birthday dates
| Year | Date | Day |
| --- | --- | --- |
| 2024 | October 24 | Thursday |
| 2025 | October 24 | Friday |
| 2026 | October 24 | Saturday |
| 2027 | October 24 | Sunday |
| 2028 | October 24 | Tuesday |