What is Respiratory Care Week?
Respiratory Care Week gives us a little more breathing room annually on October 20-30.  Hard-working doctors, nurses and respiratory therapists, primarily in the U.S. and Canada, care for patients with breathing difficulties due to chronic conditions like asthma. Respiratory Care Week highlights the information we need to keep us breathing well so we can enjoy a great quality of life.
Respiratory Care Week Related Holidays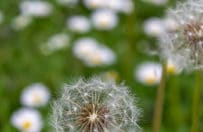 Healthy Lung Month is the entire month of October so, take a deep breath and enjoy! Many organizations have joined forces to educate the public about the importance of protecting our lungs against general neglect, bronchitis, mold, air pollution and smoking. Bottom line: if we take care of our lungs, our lungs will take care of us.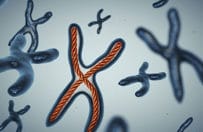 Rett Syndrome Awareness Month in October alerts us to a troubling neurological disorder caused by a mutated gene that affects baby girls as young as 18 months old. One day your child is healthy and happy but the next day she's having trouble speaking, moving, breathing and even having uncontrollable temper tantrums. This month, discover the symptoms of Rett Syndrome.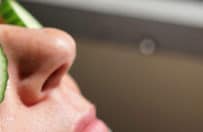 Love the skin you're in during November and National Healthy Skin Month. This month makes you aware of what it takes to keep your skin healthy as well as understanding how to treat and prevent common skin problems. National Healthy Skin Month stresses how to correctly use sunscreen and offers helpful tips on ways to prevent deadly skin cancer.
History of Respiratory Care Week
It took almost 40 years for Respiratory Care Week to become a vehicle to raise awareness about respiratory illnesses and why we need trained respiratory therapists in the healthcare industry. In 1943, Dr. Edwin Levine established a no-frills inhalation program at Michael Reese Hospital in Chicago. This program provided on-the-job-training for respiratory therapists to assist post-surgical patients with their respiratory needs. By 1973, the organizations involved in this work became today's American Association for Respiratory Care (AARC).
Driven by the AARC, President Ronald Reagan issued a proclamation declaring the last full week in October as National Respiratory Therapy Week. The proclamation on September 15, 1983 spells out why this week is so important. "Chronic lung diseases constitute an important health problem in the United States. They afflict nearly 18 million Americans and cause nearly 70,000 deaths each year, many of which are the direct result of cigarette smoking." 
Although cigarette smoking rates today aren't nearly as huge as it was 36 years ago, the current rash of vaping or e-cigarette illnesses has replaced cigarettes as a new culprit affecting younger smokers. (In fact, as of September, 2019; the Centers for Disease Control (CDC) are reporting just under 1000 people are suffering from respiratory distress due to this new fad.)
Respiratory Care Week not only shines a spotlight on efforts to reduce disabling lung conditions like asthma and COPD (Chronic Obstructive Pulmonary Disease) but the week is devoted to panel discussions and  special events to help raise public awareness about what they can do to reduce devastating lung conditions. Additionally, this week is designed to boost interest on the part of people who might want to become respiratory therapists or other health professionals working in the area of respiratory care.
Respiratory Care Week timeline
​1943
​First group of inhalation therapists started work in Chicago
They entered an on-the-job-training program for post-operative patients at Michael Reese Hospital.
​1960
​New organization oversaw credentialing exam
​The American Registry of Inhalation Therapists (ARIT) was assembled to supervise a new credentialing examination.
​1982
​President Reagan issued a proclamation
He proclaimed the first National Respiratory Care Week in the U.S.
​2003
The AARC initiated Lung Health Day
The American Association for Respiratory Care kicked off the first Lung Health Day to take place on the Wednesday of National Respiratory Care Week.
​2004
​Vermont passed respiratory therapy credentialing law
​Vermont supported the profession by becoming the 48th state to pass a credentialing law.
Respiratory Care Week FAQs
What is respiratory care?
According to the American Association for Respiratory Care (AARC), "Respiratory Care is the health care discipline that specializes in the promotion of optimum cardiopulmonary function and health and wellness. " As part of this work, respiratory therapists diagnose, manage and work to control illnesses affecting the lungs.
How did respiratory therapy start?
It started as the result of early groups like the American Association for Inhalation Therapy which advocated for better lung care for patients and their support systems.
Is a respiratory therapist a doctor?
Respiratory therapists are certified to work alongside a doctor to give you the necessary healthcare for your lungs. Respiratory therapists are knowledgeable about the latest technology in mechanical ventilators, for example.
How to Observe Respiratory Care Week
Attend a health screening

Respiratory Care Week allows you to get a free health screening and talk with a respiratory therapist. The American Association for Respiratory Care (AARC) sponsors Respiratory Care Week and they have a variety of festivals with free screenings, films, and even yoga demonstrations. Check with the AARC for an event in your community.

Organize a lunch-and-learn at work

Send out some emails, print up some flyers and announce a lunch-and-learn for your coworkers. Your nearby hospital can probably suggest a respiratory therapist who can stop by and chat about respiratory care and even shout out the respiratory therapist profession. It's a great mix-and-mingle during lunch!

Set up a display at your neighborhood library

Take the initiative and set up a colorful display for Respiratory Care Week. Include a table for chats with a respiratory therapist. Maybe the library will allow you to show a film. Use your imagination and show how creative you can be so that we can all breathe easier. For more Respiratory Care Week ideas, go to the AARC's website and download their planning guide.
5 Bizarre Facts About Your Breath
​You lose water when you breathe

​Did you know that when you inhale you take in oxygen, but when you exhale, you lose up to 0.59 fluid ounces of water per hour?

​20 minutes max

​Adults can hold their breath between 30 and 60 seconds, but some experienced divers can go as long as 20 minutes when they're underwater.

​It's complicated

​There's nothing simple about the common cold which is comprised of over 200 viruses.

​The Egyptians created a lung hieroglyph

The ancient Egyptians were so knowledgeable about the internal body that they devised a hieroglyph depicting the lungs attached to the windpipe.

​Asthma was considered psychomatic

​During the 1930s and 1940s asthmatics sought treatment from psychotherapists.
Why Respiratory Care Week is Important
It promotes respiratory health

Respiratory therapists care for people not only with chronic breathing conditions, but also those who have suffered heart attacks, strokes, or shock. It's very important for all of us to know how to keep our respiratory health in top condition, and the information we get this week is a literal breath of fresh air.

The field is growing

According to the U.S. Bureau of Labor Statistics, respiratory therapy is becoming a desirable field. The Bureau estimates that between 2010 and 2020, there will be a 28% increase in the number of respiratory therapists. The growth won't let up as aging Baby Boomers need more specialized care.

Respiratory therapy pays well

If you're looking for a high-paying career that will give you the satisfaction of helping others, you can't go wrong with respiratory therapy. In 2011, the national median wage was over $26 per hour or $55,000 per year.
Respiratory Care Week dates
| Year | Date | Day |
| --- | --- | --- |
| 2021 | October 24 | Sunday |
| 2022 | October 23 | Sunday |
| 2023 | October 22 | Sunday |
| 2024 | October 20 | Sunday |
| 2025 | October 19 | Sunday |