Obsessed with true crime? Congratulations, you've found your holiday AND your fellow Crime Junkies. December 18th is National Crime Junkie Day and it all started with an idea and a mission that led to the inception of the #1 true crime podcast in the world, Crime Junkie.
History of National Crime Junkie Day
In 2017, Ashley Flowers decided to make the true crime podcast she couldn't find anywhere else. With the intent of standout storytelling and making an impact in the true crime community, Crime Junkie was born. Every Monday since has come with a new episode of advocacy driven, true crime content.
With Ashley's co-host and best friend, Brit, and her beloved dog, Chuck, by her side, the idea for Crime Junkie unfolded into a movement. In just five years, Crime Junkie has been listened to over 1 BILLION times and is the #1 true crime podcast in the world. There are more than 450 episodes to dive into, with every step of the process, from research, writing, and production, intent on turning the true crime world upside down.
And because of all of the incredible Crime Junkies, the impact has grown in the span of five years too. From bringing awareness to under-reported cases, to garnering hundreds of thousands of signatures on petitions, to financially supporting over 100 non-profit organizations, the reach of the Crime Junkie community has stretched far and wide, and has advocated for those who need it most.
Crime Junkie is the flagship podcast of Audiochuck , the award-winning, independent media company behind industry leading shows fueled by action & change inspiring content. You might be able to guess where Audiochuck gets its name… hint: Ashley's four-legged best friend, Chuck. Since 2017, Audiochuck has been creating and producing #1 shows, racking up over a billion downloads, garnering listeners worldwide, and transforming audio into advocacy based action.
Celebrating 5 Years of Crime Junkie Podcast
National Crime Junkie Day timeline
2017
December 2017
First episode of Crime Junkie is released
2018
January 2018
Crime Junkie breaks the Top 20 on Apple Podcasts' True Crime Charts
2018
June 2018
Crime Junkie Fan Club established
2019
May 2019
Crime Junkie hits #1 on Apple Podcasts' All Category Charts
2019
September 2019
100th Episode of Crime Junkie is released
2020
October 2020
Crime Junkie wins a People's Choice Podcast Award
2021
April 2021
Crime Junkie drops April Fools episode based on Taylor Swift's song 'no body, no crime.' Taylor Swift gives it 13 stars
2021
July 2021
Crime Junkie app launches
2021
January 2021
iHeartRadio names Crime Junkie the Best True Crime Podcast of 2021
2022
August 2022
Elle Magazine dubs Crime Junkie host, Ashley Flowers "The Queen of True Crime"
National Crime Junkie Day Activities
Advocacy is at the heart of being a Crime Junkie and Audiochuck's work. Led by Ashley Flowers herself, the company is passionate about utilizing its platform to make a positive difference. Audiochuck has partnered with non-profits across the globe to help solve cold cases, locate missing persons, fund DNA testing, advocate for marginalized communities, and more.
Let's show the world what it means to be a Crime Junkie. Here are some of our favorite ways to celebrate:
1. Share Your Support
Support organizations and causes that you're passionate about. Connect with fellow Crime Junkies, and do good.
2. Share Your Time
Your actions are powerful. Volunteer your time to make an impact within the true crime community.
3. Share Your Voice
Spread awareness, information, and support within your community. Amplify underrepresented voices.
We are proud to support these organizations and the incredible work they're doing. Learn more here and consider donating: https://audiochuck.com/advocacy/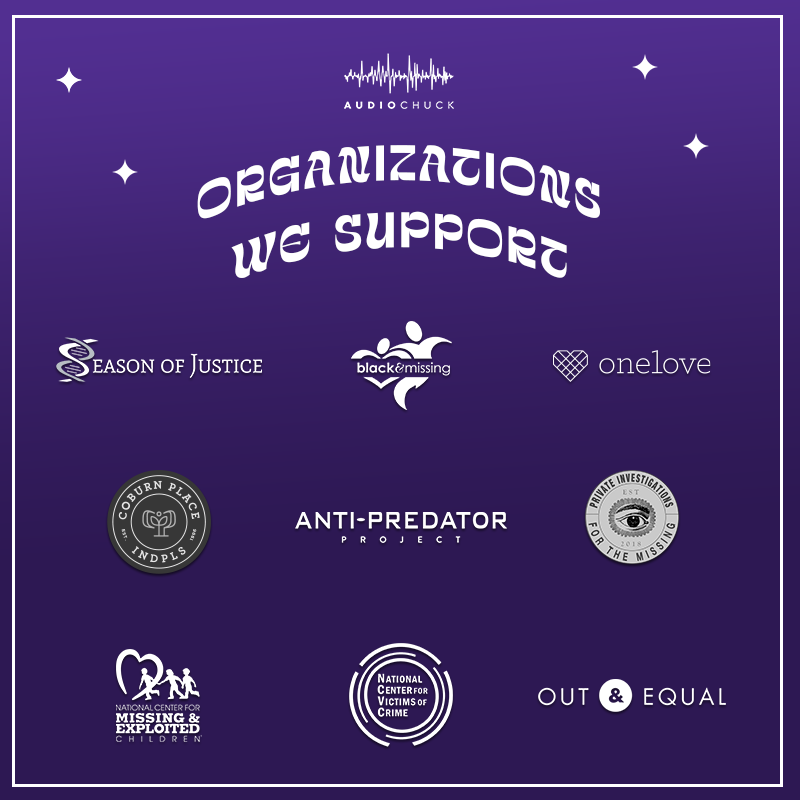 So many people have already shown the world what it means to be a Crime Junkie. From signing petitions and writing letters, to donating your time and money, Crime Junkies have demanded justice and advocated for victims and their loved ones when they need it most. That is worth celebrating today and every day!
National Crime Junkie Day FAQs
Where can I learn more about Crime Junkie?
I'm new to Crime Junkie, where should I start?
When is the best time to listen to Crime Junkie?
Any time! Whether you're running errands, commuting, working out, or just relaxing, Crime Junkie is the perfect accompaniment to your daily routine.
National Crime Junkie Day dates
| Year | Date | Day |
| --- | --- | --- |
| 2023 | December 18 | Monday |
| 2024 | December 18 | Wednesday |
| 2025 | December 18 | Thursday |
| 2026 | December 18 | Friday |
| 2027 | December 18 | Saturday |