6 Secret Sacrifices Mom's Make To Make Their Children's Lives Better
As National Lazy Mom's Day approaches, we look at some of the sacrifices moms secretly make so their children lead better lives.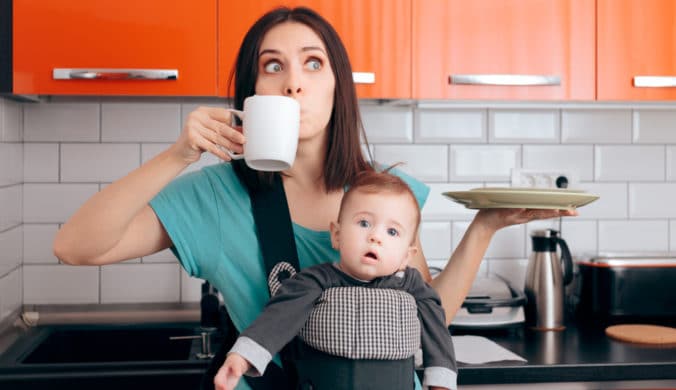 We'll be celebrating National Lazy Mom's Day on September 4. It's an opportunity to recognize the sacrifices mothers make for their children, and that they deserve a break too.
The mother and child relationship can be one of the most special and important of all relationships. Mothers are there before our birth, throughout our childhood, and even our adult years and they never stop giving. Even if it means giving up their own wants and needs. Most of us do not fully appreciate the sacrifices mothers make for us until we become parents ourselves, so in honor of mothers everywhere, we list some of the secret sacrifices they make for their children.
Staying up with us
Whether rocking us back to sleep as babies or comforting us when we were upset, our moms didn't get time off even during the night.
Keeping us fed
Moms know that a full baby is a happy baby. During our childhoods, this might have meant cooking amazing dinners most nights, or even the occasional meal out.
Giving up their quiet time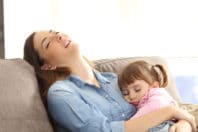 As children, we can be rather unpredictable by yelling and screaming one minute and being happy and playful the next. Mothers understand that having children sometimes means giving up their rare and precious quiet time.
Being there in sickness and health
Incredible mothers didn't get to take a day off from motherhood, even when they were not feeling the best. After all, a household of children is a household with germs. In spite of everyone's best efforts, moms catch colds and cases of flu too.
Spending time with us
Even if it wasn't their favorite TV show or movie, moms curl up with their children to watch something they really don't want to, even if it's for the 100th time. This is always secretly done to spend more time together.
Letting us be ourselves
As children, we were often relentless balls of energy, and our mothers had to keep up with us the entire way. They let us be our creative and lively selves, even if it cost them their sanity sometimes!
Whether it's bringing us joy, letting us crawl in their beds, or putting us first, mothers really are the best. Make sure to spend National Lazy Mom's Day giving mom's a break too!