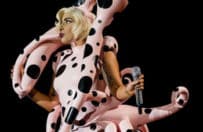 Unconventional and influential, Lady Gaga came into the pop scene in a lane of her own. With costumes that remind us of a mixture of Madonna and an art gallery, Gaga brought back a certain edge and theater to the genre that had been missing for years. The mistress of pop celebrates her birthday on March 28.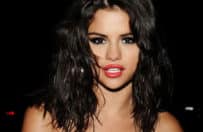 From Barney and Friends, to Wizards of Waverly Place, to pop star — Selena Gomez is not one to disappear from the spotlight. Starting her music career with her former band Selena Gomez and the Scene while still on Disney Channel, Gomez soon made music her full time career and put acting on the back burner. Her birthday comes around annually on July 22.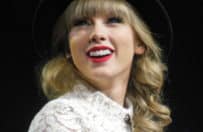 From the young age of 16, Taylor has been stealing America's (and then the rest of the world's) heart. Starting out with country music and then later shifting to a more pop centric genre, Taylor showed us that she doesn't adhere to musical boundaries. Swifties all over will be helping her celebrate her birthday on December 13.
Fast Facts
Birth date:
October 25, 1984
Career timeline
February 8, 2001
Perry's first album
Perry's first record, "Katy Hudson," featured music in a contemporary Christian style. While well-reviewed in Christian magazines, it didn't sell many copies, and remains a collector's item.
April 28, 2008
Perry's first hit single
"I Kissed A Girl," Perry's provocative debut pop single, was released. The first station to pick it up was 107.5 The River in Nashville. The station received constant requests for the song in the following three days. It later spent seven weeks at number one.
August 24, 2010
"Teenage Dream" album
Perry's"Teenage Dream" would wind up as the only album recorded by a woman to spawn five number-one hits — including "Last Friday Night," "Firework," and the title track.
October 23, 2010
Marriage mismatch
Perry's high-profile marriage to comedian and activist Russell Brand ignited a steady stream of headlines before ending in divorce a year later.
February 1, 2015
A record-breaking Super Bowl halftime show
Perry performed the halftime show at Super Bowl XLIX. It was the highest-rated Super Bowl halftime show in history.
Why We Love Katy Perry
She makes us feel good

The mark of a good pop song is whether or not you can disappear into a world where you're the star of the show, and Katy Perry's songs give us that sensation every single time. Whether you're belting along to "Legendary Lovers" or dancing to "Teenage Dream", you're the star of the ball and Katy Perry is your fairy godmother.

Katy is a living pop icon

If you were asked to name 5 Katy Perry songs on the spot, it would probably be the easiest thing you did all day. Hit after hit, Perry never fails to deliver. 

She worked hard to get to where she is

She pulled herself out of poverty, was dropped by multiple labels, moved to a city she knew nothing about on her own at a very young age, and never stopped pushing for her dream career. If she never showed such perseverance, we wouldn't have her amazing hits on our party playlists!
Katy Perry's 5 Most Outrageous Outfits
The Cube Hat

Perry's outfit for the 2011 VMAs included a hat that was literally just a yellow cube with a corner "sunk" into her head.

The Boxer

For her pugnacious performance at the 2013 VMAs, Perry went onstage in a boxing-inspired outfit, including lace-up flats, flame-print athletic shorts, and a leopard-print crop top.

Katy as Freddie Mercury

Before hitting the town for her 24th birthday, Perry donned an outfit inspired by one of her musical idols, replicating Mercury's yellow Wembley jacket, white pants, and black mustache.

Carousel Katy

For her performance at the 2008 MTV Europe Music Awards, Perry donned an art-deco-patterned dress that looked like an old-time carousel.

Two-Gender Katy

Perry hit the red carpet at the 2008 MTV Europe Music Awards in an outfit that was split down the middle — half frilly pink dress, half black tuxedo and tails. She even had half a mustache.
Katy Perry FAQs
When was Katy Perry born and where?
Is Katy Perry a pop singer? 
Katy Perry is an American pop singer who originally released gospel music under the name Katy Hudson.
Is Katy Perry adopted?
No, Katy Perry is not adopted. Her parents, Pentecostal pastors, are Mary Christine and Maurice Keith Hudson.
Katy Perry's birthday dates
| Year | Date | Day |
| --- | --- | --- |
| 2024 | October 25 | Friday |
| 2025 | October 25 | Saturday |
| 2026 | October 25 | Sunday |
| 2027 | October 25 | Monday |
| 2028 | October 25 | Wednesday |