The Best Foam Rollers of 2023
A high-impact yet affordable workout equipment.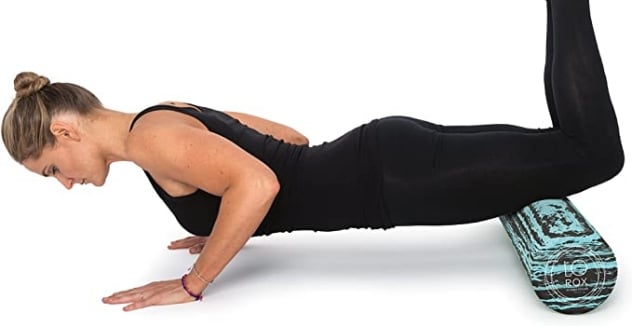 Every once a while, we are left pining for a soothing massage to heal the soreness caused by being cooped up indoors or balancing work and home responsibilities. Why hunt for a masseuse when you can have this therapy right in the comfort of your home.
With a good foam roller, you can now delight yourself in self-healing tightened muscles and improving blood circulation to get rid of muscular pains.
Physical Therapist Mike Clark advised the use of foam rollers in the 1990s for what was termed as 'myofascial release.' This involved applying gentle pressure to treat pain caused by contracted skeletal muscles. Today, foam rollers are considered safe and easy to use by fitness enthusiasts, therapists, and chiropractors alike.
We are a generation spoilt for choices making it difficult to wade through many options before making any purchase. Let's relieve you of both the muscular pain and the pain of finding the right foam roller for you. There's no stone left unturned in the research and analysis to put together this list of the best foam rollers.
How We Picked
Firmness

The density of a foam roller decides its firmness or softness. The intensity of the pressure falling onto the muscles during the roll depends upon its hardness. We have rollers optimized for both beginners and frequent exercisers.

Length and Diameter

An entire upper back massage to align the spine requires a longer roller while the arms and legs require a shorter one for efficient positioning. Most rollers measure five to six inches in diameter but those with lesser diameter target specific body parts. The measurements also help us decide about its portability.



Ridges and/or Bumps

Foam rollers with ridges or bumps are used to eliminate pain or tension points caused by muscle knots owing to inactivity. Ridges and bumps work towards applying pressure on the trigger points to relieve tenderness and aches.


Heat and cold/Vibration

Foam rollers with vibration are in demand by those looking for deep tissue massages for improving blood flow and flexibility. Our choices explain why a vibrating foam roller could be beneficial.

Our Top Picks
Best Pick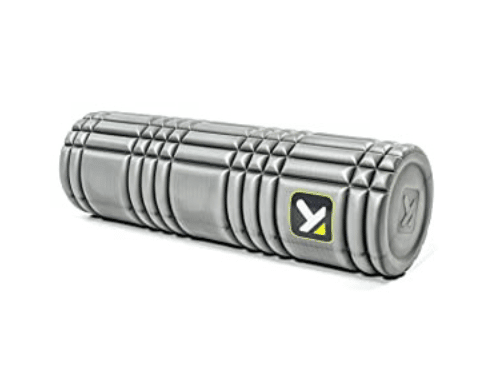 Features a unique grid pattern
An outstanding choice, neither too hard, nor too soft, leaves you with no regrets.
The CORE is made from EVA foam known for its durability, it's a perfect choice to satiate the pining for a firm, yet nonaggressive massage therapy.

Runner Up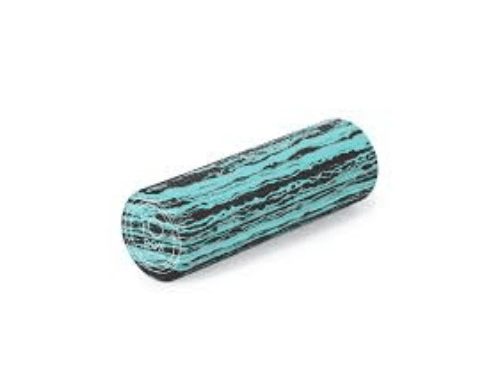 Medium density foam roller
Newbies, this isn't for you. A little firm but extremely sturdy, this aligns with the entire spine at one go!

This roller claims not just a long length of 36 inches, but a long list of benefits including improving posture as well as blood circulation.

Most Cost-Effective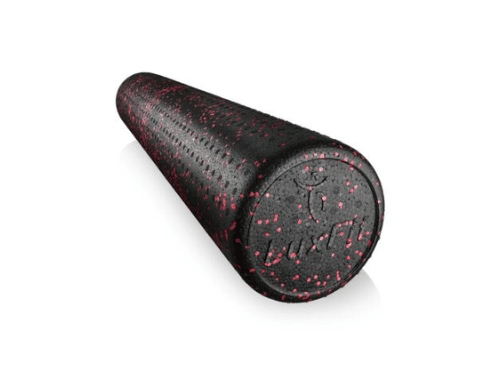 Smooth surface foam roller
Want to give a try at foam rolling without burning a hole in your pocket? This is the one!

If you are wary of deep tissue trigger point nudges, but still desire a firm enough roller to soothe the soreness, the LuxFit fits the bill. It also comes in four sizes.
Everything We Recommend
Best Pick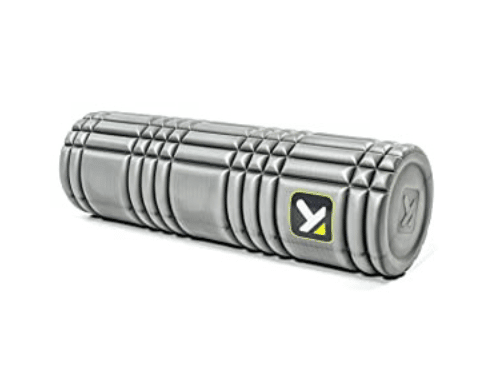 Features a unique grid pattern
$36.99
Runner Up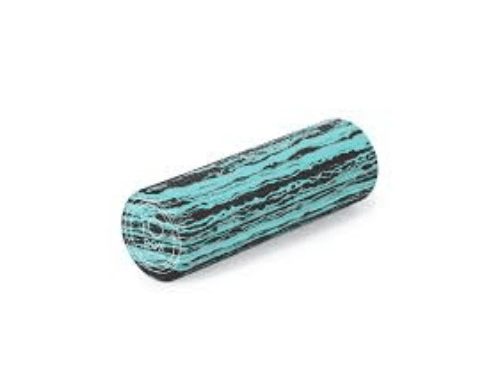 Medium density foam roller
$84.00
Most Cost-Effective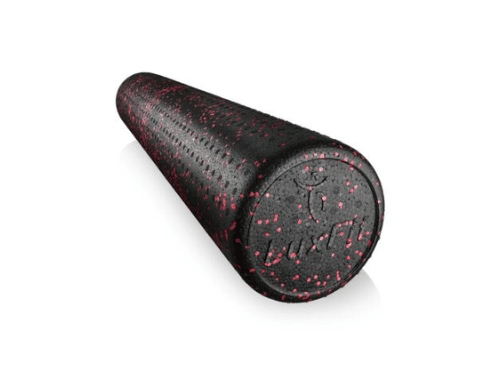 Smooth surface foam roller
$30.35
Who This Is For
Foam rollers can be used by anyone looking for self-healing of fascia or tightened muscles. Fitness enthusiasts, experts, or even those leading sedentary lives looking for solutions for pains in their backs, shoulders, or legs can be beneficiaries.
What Are Foam Rollers For?
Popular for self-myofascial release, to release muscular tension and enable improved mobility, foam rollers can be used as a relaxing massage to release tightened muscles, soreness, or pains caused by immobility, traveling, or heavy exercising. This improves the posture and overall personality of a person.
What Type Of Foam Roller Should A Beginner Get?
Medium-density rollers which are softer than high-density rollers make a good start for beginners. The firm options with ridges may not be a good choice for beginners. To avoid awkwardness and confusion we have researched and our best pick is a suitable choice even for novices.
Foam Rollers vs Foam Balls
As the names suggest, foam rollers are cylindrical equipment for myofascial release while foam balls are spherical therapy balls for self-massage. Can a ball serve the same purpose as a roller? Foam balls are more useful if you are looking to release a muscle knot or pain at a particular area in your body.
They may also tempt you to play a game of cricket! Easier to carry around of course if preferred. Foam rollers on the other hand target larger strips of your body like the entire back, arms, and legs. Rolling the body over a roller is also sort of a workout that renders flexibility.
Foam Rollers vs Foam Sticks
The pressure on muscles comes from rolling over the foam rollers back and forth employing a person's body weight. The intensity of the massage is directly proportional to the density of the foam roller. Foam sticks perform by rolling over the area that needs to be massaged. They have a target relief objective, offering relief to target areas like the shins, calves, and smaller muscular areas.
Why You Should Trust Us
Physical therapists, chiropractors, and fitness enthusiasts believe in the benefits of Foam Rollers and we believe in their expert opinions. A web search for a foam roller brings up an overwhelming number of choices. Suitability can be a concern if you are misinformed. We have scrutinized every eCommerce website, gone through thousands of reviews, analyzed the performance of each product, and then assembled our findings into this list.
How We Picked
We have cherry-picked the choices for you, weighing all the pros and cons that should be considered before making a purchase. The foremost decision-making is determined by the firmness of the foam roller.
High, Medium, and Low densities directly impact the firmness of the foam roller. While beginners find it difficult to use very firm and hard rollers, gymnasts and athletes prefer deep tissue massage with high density that works into the pressure points.
Likewise, diameters of five to six inches are standardized choices for working effectively on sore muscles.
Apart from the firmness, the length of the roller plays an important part and the best ones on the market have different lengths to choose from. The longer ones can be used to target a larger area like the entire back and the shorter ones for specific areas like the calves, hamstrings, arms, etc.
The assumption that either the smooth or the ridged is better is flawed. Ridges or bumps create specific pressure on trigger points to release muscular knots. Smooth-rolling eradicates soreness too and works well for beginners.
Different materials are used to make foam rollers. For eg, Open Cell Foam is characterized by being squishy and less dense because of the open cellular surface. These are inexpensive and softer to handle. EPP (Expanded Polypropylene) is a closed-cell foam that is more durable and sturdier than open-cell foams. EVA(ethylene vinyl acetate) is the kind that is in high demand owing to its firmness and durability. Our picks are made of EVA which is considered the most versatile as it is waterproof and stress-resistant too.
Care and Maintenance
Foam rollers leave you feeling relaxed and self-cared. Quite like a friend in need. Therefore a little care is not too much to ask. Regular wiping with a damp cloth after use keeps away the dust and grime. If you have babies at home, you can use baby wipes too. You could also use a toothbrush or a paintbrush to clean in between the ridges.
Depending on the density foam rollers do wear out after considerable use. Higher-density rollers are durable and last longer.