75 Galentine's Day Ideas
Make this Galentine's Day unforgettable with 75 curated ideas for celebrating friendship and creating memories.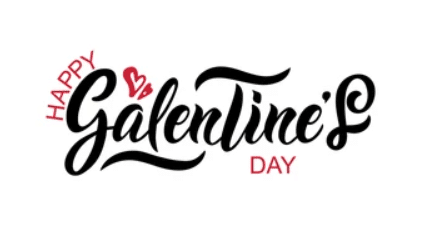 Are you looking for the perfect way to celebrate your girlfriends this Valentine's Day? Look no further! We've curated a list of 75 Galentine's Day ideas guaranteed to create unforgettable memories with the girlies. 
From indulging in a brunch extravaganza to organizing a DIY spa day, our diverse suggestions ensure something for everyone. Whether you prefer adventurous outdoor activities, artistic endeavors, or cozy nights, this comprehensive guide has you covered.
DIY Options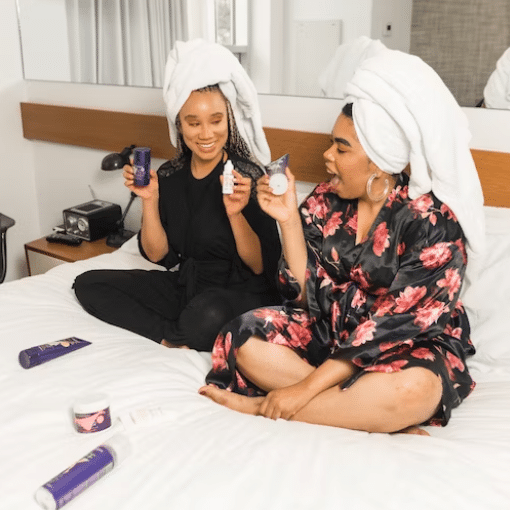 1
Plan a Spa Day at Home
Indulge in a spa day at home with your closest girlfriends. Treat yourselves to DIY facials, using homemade masks and soothing skincare products. Take turns giving each other relaxing massages to unwind and rejuvenate. Create a tranquil ambiance with soft music, scented candles, and plush robes.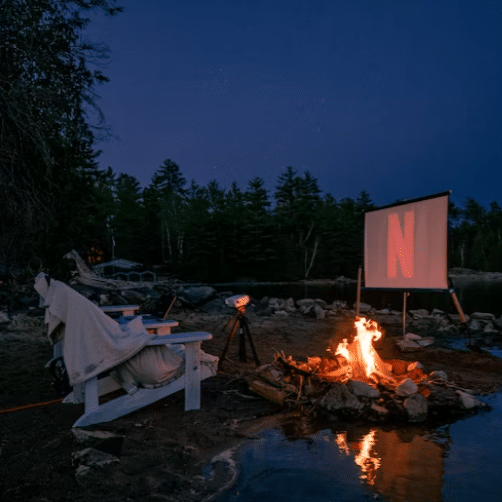 2
Organize a Movie Night with Your Favorite Chick Flicks
Gather your besties for a cozy movie night filled with your all-time favorite chick flicks. Snuggle up with blankets, popcorn, and a selection of rom-com classics. Laugh, cry, and swoon together as you relish in the heartwarming stories of love and friendship.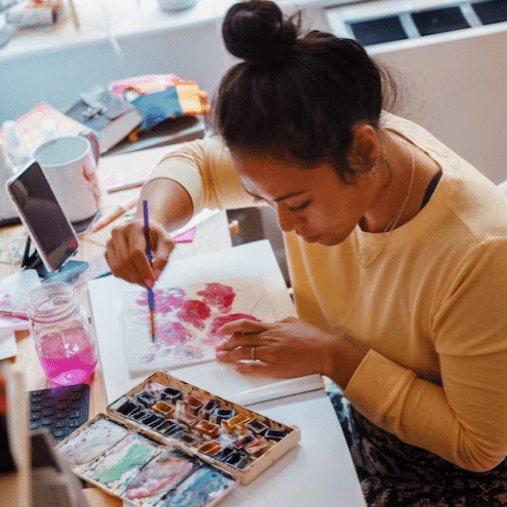 3
Have a DIY Craft Night
Unleash your creativity with a DIY craft night. Choose a craft project or theme, gather supplies, and let your imagination go wild. From painting to jewelry making, the possibilities are endless. Enjoy laughter, artistic expression, and the satisfaction of creating something beautiful together.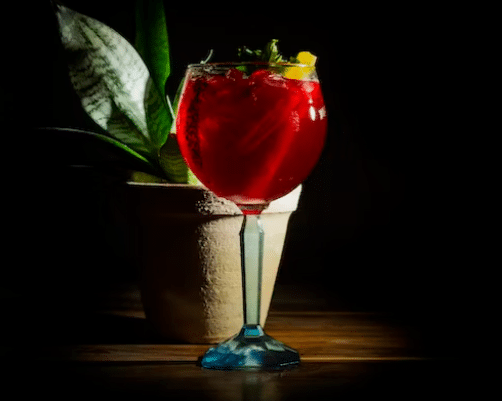 4
Plan a DIY Cocktail Or Mocktail Making Session
Whether or not you take alcohol, you can have fun making and drinking interesting drink mixes. Experiment with flavors and mixology techniques and create personalized signature drinks. Sip, savor, and enjoy the fruits of your labor while toasting on friendship and good times.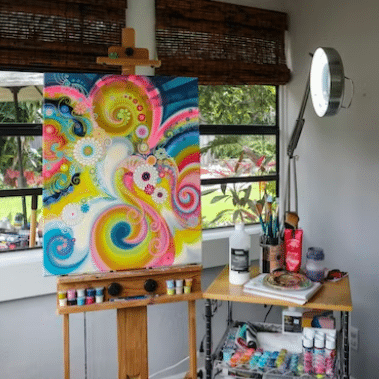 5
Have a Painting Night With Canvas And Paints
Unleash your inner artist and have a painting night. Set up easels, gather canvases, and paintbrushes, and let your creativity flow. Express yourself through art, encourage each other's artistic growth, and enjoy a night filled with colors, laughter, and self-expression.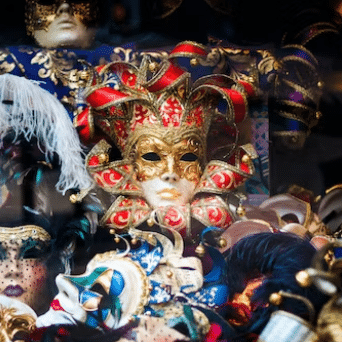 6
Plan a Themed Costume Party
If you've wanted to have a Bridgerton experience or fight off the Salvatore brothers, a costume party may be the closest you'll get to that dream. Let your creativity shine by hosting a themed costume party. Dress up as your favorite characters, eras, or concepts, and enjoy an evening of laughter, fun, and imaginative transformations.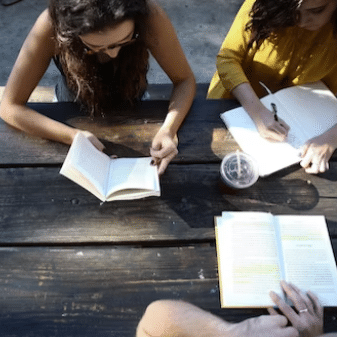 7
Have a Book Club Meeting And Discuss Your Favorite Reads
Another lowkey Galentine's date idea is discussing your latest favorite books. You can talk about the protagonist you hated, holes in the plotline, and the villain you'd want to date. Alternatively, you can select a book, read it individually, then gather to share insights and engage in stimulating discussions.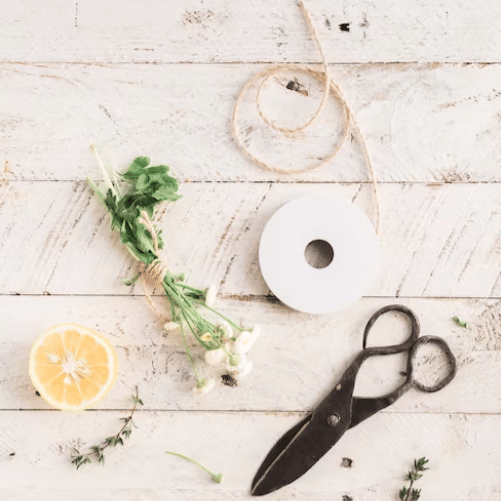 8
Have a DIY Home Decor Project Day
Pick one of your friend's homes or come together and work on all your decor projects. Unleash your creativity and spend the day finding ways to transform your living spaces. Make personalized art, refinish and repaint furniture, craft unique decor pieces, or unique thrift items for your home. Let your imagination soar and spend the day infusing personal touches and memories in each other's homes.
9
Host a Wine and Paint Night
Combine your artistic and wine-tasting skills by hosting a wine and paint night. Sip on your favorite wines while unleashing your creativity on canvas. Follow painting tutorials or create original masterpieces while enjoying the relaxing and social atmosphere.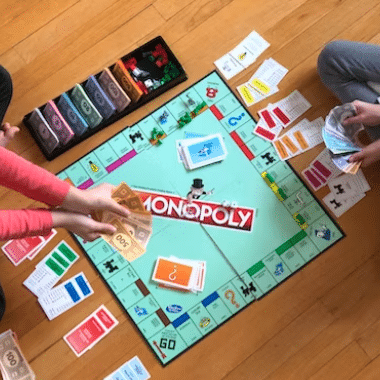 10
Have A Board Game Tournament With Prizes
Gather your friends for an exciting board game tournament with prizes. Compete in a variety of games, from classic favorites to strategic challenges. Engage in friendly rivalries, showcase your skills, and earn prizes for the winners.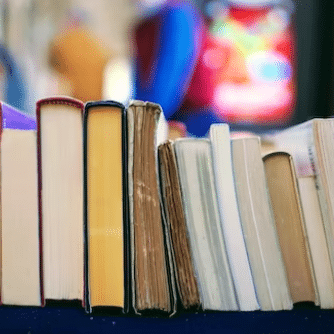 11
Host a Book Exchange Party
Celebrate your love for reading by hosting a book exchange party. Invite friends to bring their favorite books and exchange literary treasures. Discuss recommendations, share your thoughts on beloved stories, and foster a community of avid readers.
12
Have a DIY Jewelry-Making Session
Unleash your creativity and design unique jewelry pieces during a DIY jewelry-making session. String beads, assemble charms, and craft personalized accessories that reflect your styles, all while bonding over a shared love for fashion and creativity.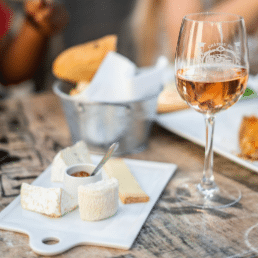 13
Attend or Host a Wine And Cheese Pairing Event
Indulge in the art of wine and cheese by hosting – or attending – a tasting and pairing event. Explore different wine varieties, sample delectable cheeses, and discover the fascinating interplay of flavors. It's an opportunity to refine your palates and savor the pleasures of the gourmet world.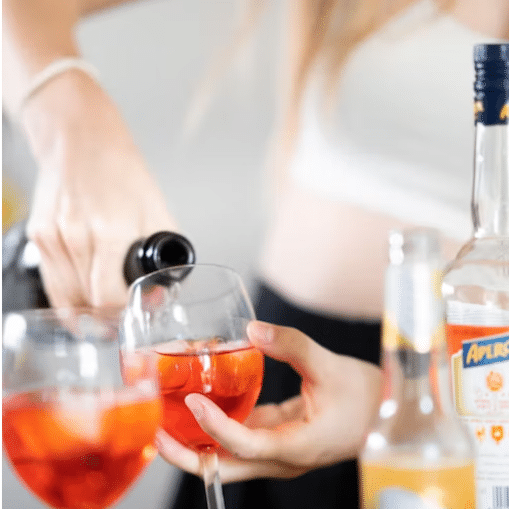 14
Have a Cocktail Mixing Competition
If you know the art of mixing cocktails or mocktails, shake things up with the competition. Gather unique ingredients and challenge one another to experiment with flavors. Showcase your mixology skills, and taste and rate each other's creations for a grand prize of bragging rights, group bartender position, or cash.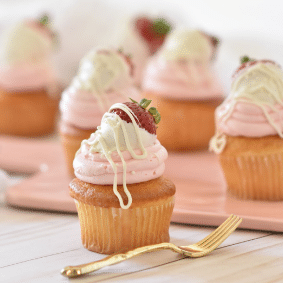 15
Have a DIY Dessert-Making Session
Indulge your sweet tooth and have a DIY dessert-making session. Bake cookies, create decadent chocolates, or craft your favorite confections. Experiment with flavors, share the joy of culinary creations, and savor the delicious results of your efforts.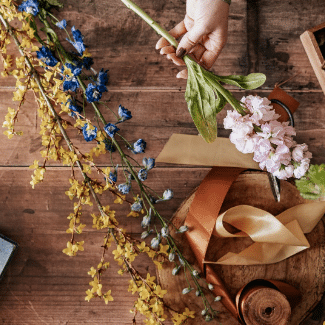 16
Plan A DIY Flower Arrangement
Plan and host a DIY flower-arranging workshop for your girlfriends. Select an assortment of fresh blooms, learn techniques from social media, and create stunning arrangements to adorn your homes. It's a fragrant and artistic experience to share with your friends.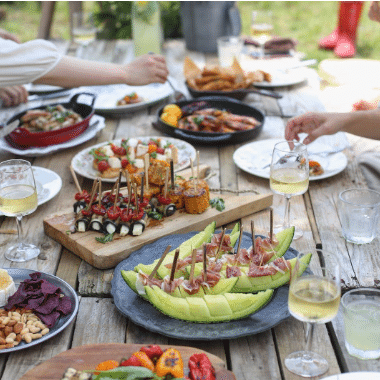 17
Have A Potluck Dinner Where Each Friend Brings A Dish From A Different Cuisine
Instead of hosting a potluck with signature dishes, challenge each of your girlfriends to make a dish from a different culture. Ideally, it should be a dish from a culture that isn't theirs or their significant other's. Expand your palettes and cooking abilities by having a potluck where everyone brings a dish from different cuisine.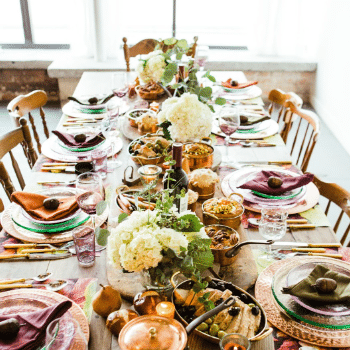 18
Have A Potluck Dinner With Each Friend Bringing A Signature Dish
Celebrate your friendship by having a potluck where each friend brings their signature dish. Whether it's garlic bread, chocolate chip cookies, Thai curry, stir-fried veggie noodles, or pilau, enjoy a relaxed evening sharing food with the girls you love. It's a delicious and communal experience combining good food, laughter, and the joy of sharing a meal.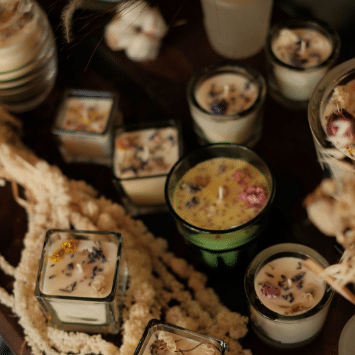 19
Have a DIY Candle-Making Session
Explore the art of candle-making by hosting a DIY session or booking a candle-making workshop. Melt wax, mix fragrances, and create your unique candles. Enjoy the soothing ambiance they create while bonding over the shared experience of crafting personalized scented treasures.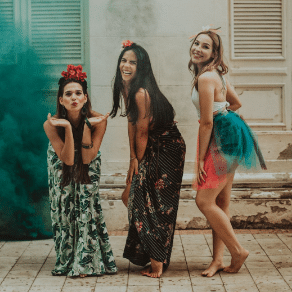 20
Organize A Clothing Swap Party
Want to revamp your wardrobe but don't have the cash? Host a clothing swap party with your girlfriends. Bring all the clothes and accessories you no longer wear and exchange them with each other. Mix and match outfits, discover new styles, and find hidden gems in each other's collections.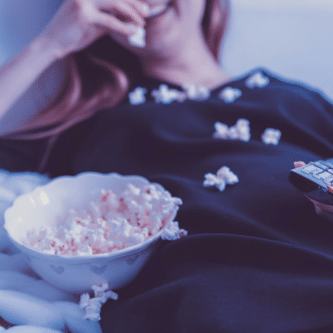 21
Plan A Movie Marathon With A Specific Theme
Pick a theme and get a projector, you're going to the movies. Host a movie marathon night for your girls on Galentine's Day. The catch is that you can only watch movies in a specific genre. Whether you pick romantic comedies, action films, cringe high school romances, or classic movies, enjoy spending a day and night watching movies with your favorite people.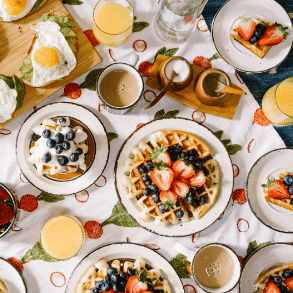 22
Host a Galentine's Day Brunch
Kick off the day with a delightful Galentine's Day brunch. Create a lavish spread of delectable treats, including pastries, fresh fruits, and savory brunch dishes. Set a beautifully decorated table with flowers and personalized place settings, and let the mimosas–or the mocktails– flow!
Activities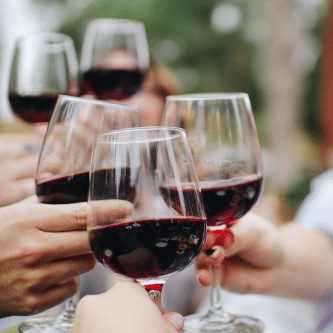 23
Have a Wine and Cheese Tasting Party
Unleash your inner connoisseur by organizing a wine and cheese-tasting party. Invite the girlies to indulge in a delectable array of wines and artisanal cheeses. Explore the intricate flavors and textures, while engaging in lively discussions and creating unforgettable taste memories.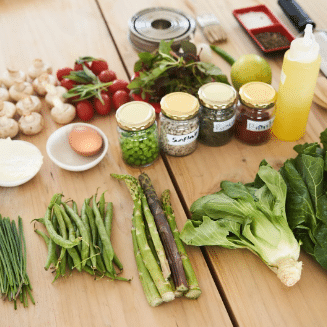 24
Take a Cooking or Baking Class
Embark on a culinary adventure by taking a cooking or baking class with your girlfriends. Learn new recipes, techniques, and culinary secrets from expert chefs. From mastering the art of pasta-making to creating decadent desserts, it's a fun and educational experience that will leave you with valuable skills and delectable dishes to enjoy together.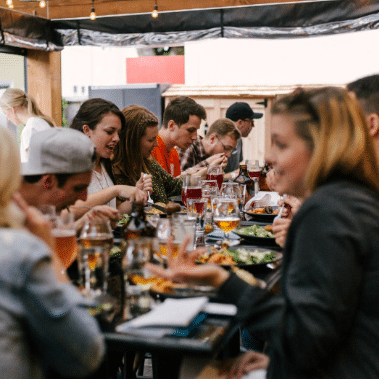 25
Explore a Local Food Tour
Embark on a culinary adventure by exploring a local food tour. Sample diverse cuisines, visit hidden food gems, and savor culinary delights from various cultures. It's a gastronomic journey that allows you to bond over your love for food and discover new flavors together.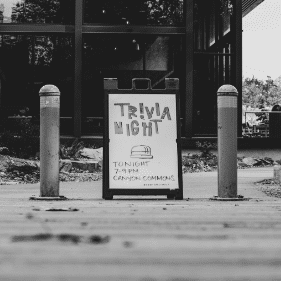 26
Go To A Local Trivia Night
Test your knowledge and have a blast at a local trivia night. Gather your girlies, form a team, and compete in a lively quiz covering various topics. Challenge yourselves with brain-teasing questions, enjoy the vibrant atmosphere, and engage in friendly banter as you strive to claim victory and earn bragging rights.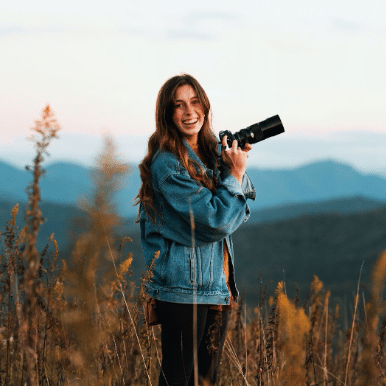 27
Go On a Photography Scavenger Hunt
Have a fun, engaging, and creative adventure with your girlies by embarking on a photography scavenger hunt and exploring your surroundings through a lens. Create a list of specific subjects or themes to capture, then venture out to find them. It's a creative and adventurous way to document your surroundings while engaging in friendly competition.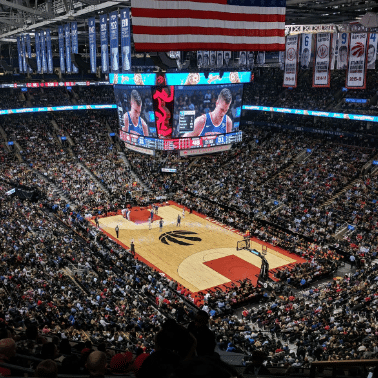 28
Attend a Live Sports Event
Find a sport all your girlfriends enjoy and attend a live event. Alternatively, draw randomly from a basket of all the sports events near you for Galentine's Day. Cheer for your favorite – or a random-  team and experience the excitement of live sports. Immerse yourselves in the crowd's energy, celebrate victories, and enjoy the camaraderie of supporting your team together.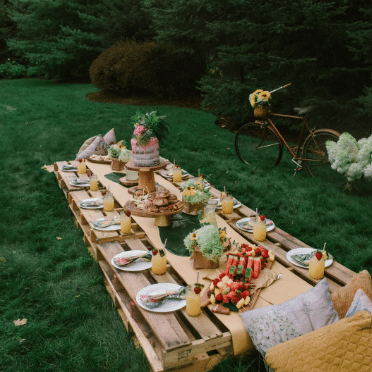 29
Have a Picnic in the Park
Bask in nature's beauty with a delightful picnic in the park. Pack a scrumptious basket of goodies, lay out a cozy blanket, and enjoy good food and great company surrounded by the serenity of nature. Use wine glasses to cut cake slices for everyone and enjoy delicious treats from a sweets basket or charcuterie board.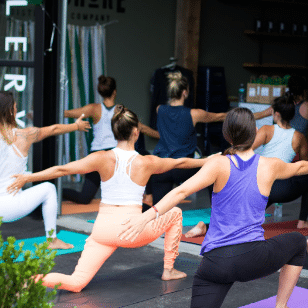 30
Take a Yoga or Fitness Class Together
For the girlies that love to work up a good sweat, taking a group fitness class is the perfect Galentine's date. Strengthen your body and mind by attending a yoga or fitness class in the morning or evening. Bond over invigorating workouts, find balance and support each other's wellness journeys while improving flexibility, strength, and well-being.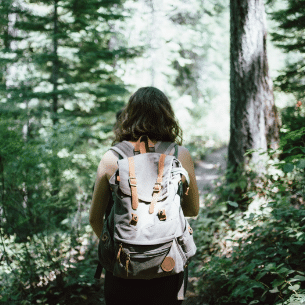 31
Go on a Scenic Hike or Nature Walk
If you and your girlfriends enjoy nature and working out, lace up your hiking boots and venture to nature's embrace. It's the perfect Galentine's date spent exploring picturesque trails, breathing in the fresh air, and reveling in the beauty of the great outdoors. Connect with your friends and nature as you share the joy of hiking and appreciating the wonders of the natural world.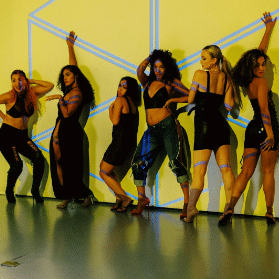 32
Take a Dance Class Together
Have fun and learn a new skill by taking a dance class with your girlfriends. Explore various dance styles such as salsa, hip-hop, or ballet. Move to the rhythm, learn new moves, and enjoy the joy of dancing while fostering a deeper connection with your friends.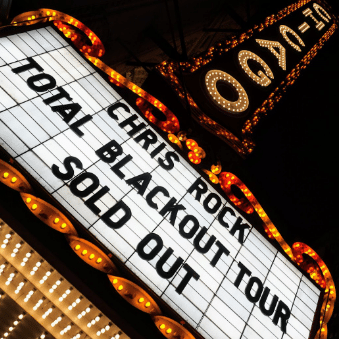 33
Attend a Comedy Show
Laughter is the best medicine, and nothing beats laughing with your girls. Book a night at a comedy show or an improv night at your local theater. Enjoy one-liners, witty punchlines, and hilarious performances as you share in the joy of laughter and have a lowkey but fun night with the girls.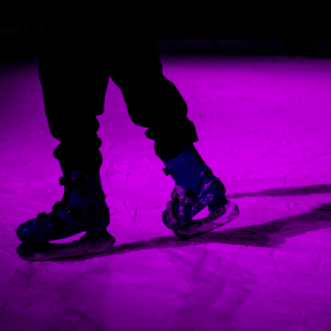 34
Go Ice Skating Or Rollerblading
If you're looking for a physical activity that doesn't involve a structured workout, lace up your skates and hit the ice or roller rink. Enjoy the excitement and exhilaration of gliding and twirling together. It's a fun way to gain new skills, perfect ones you already have, and make memories.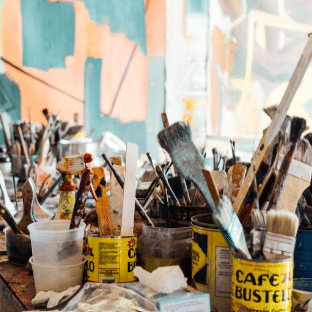 35
Take A Painting Or Art Workshop Together
Unlock your inner artist by taking an art workshop together. Explore different mediums like acrylics, watercolors, or pastels, and learn techniques from skilled instructors. Engage in hands-on activities, unleash your creativity, and express yourself through art. You can even exchange your finished artwork at the end of the workshop to mark the day.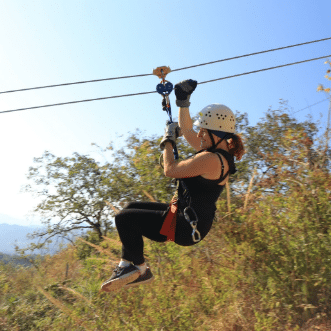 36
Plan A Day Of Outdoor Adventure Activities
Enjoy an adrenaline rush with a day filled with outdoor adventures. Plan thrilling experiences like hiking, zip-lining, rock climbing, or bungee jumping. Challenge yourselves, push your limits, and embrace the adrenaline rush. Engage in teamwork, conquer obstacles, and create lasting memories as you immerse yourselves in the beauty and excitement of the great outdoors.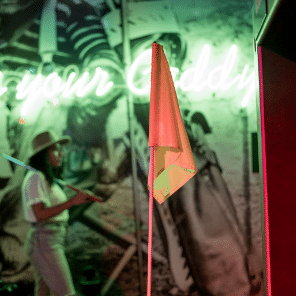 37
Have a Game Of Mini-Golf or Go-Kart Racing
Have a competitive night with a game of mini-golf or go-kart racing. Put your way through challenging courses or enjoy the thrill of go-kart racing. Laugh, cheer each other on, and create lasting memories filled with friendly competition.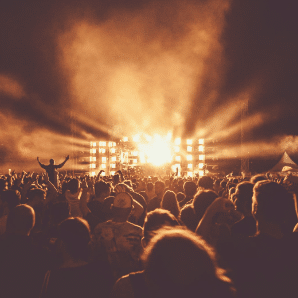 38
Attend a Live Music Concert Or Gig
Enjoy live music from your favorite artist or a local band. Scream the lyrics until your voice is hoarse, dance to the rhythm until your legs ache, and film a million and one videos for your TikTok and Instagram.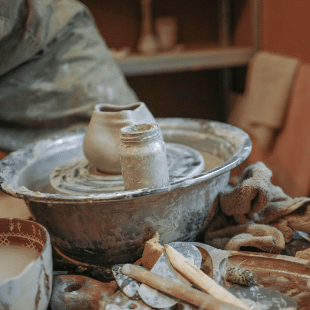 39
Take a Pottery Or Ceramics Class
Have you been looking for unique decor items? Why not make them? Get your hands dirty and unleash your creativity in a pottery or ceramics class. Learn how to mold and shape clay and create something inspired, personal, and unique for your room or home. You can even exchange your creations at the end of the session!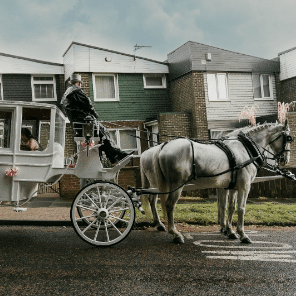 40
Take a Carriage Ride or Go Horseback Riding
The Horse Girlies will enjoy a day of horseback riding, and the period-drama lovers will love to indulge in romantic carriage rides. You can explore scenic trails or enjoy a leisurely ride through scenic parts of the city.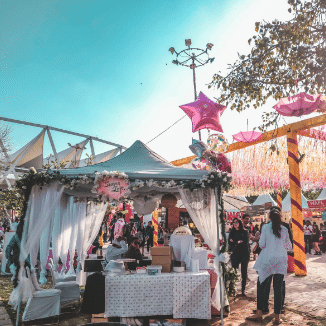 41
Attend a Cooking Demonstration or Food Festival
Expand your culinary horizons by attending a cooking demonstration or food festival. Learn from renowned chefs, sample mouth-watering delicacies, and immerse yourselves in gastronomy. Discover new flavors, techniques, and indulge in a gastronomic adventure together.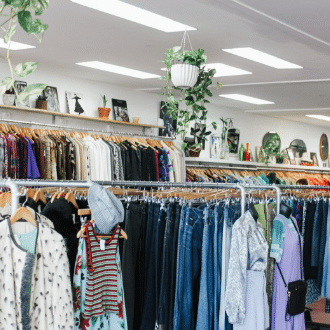 42
Go On a Shopping Spree At a Thrift Store or Flea Market
Want to shop until you drop? Why not explore the treasures of local flea markets or thrift stores? Hunt for vintage clothing, unique accessories, and one-of-a-kind trinkets. Discover hidden gems while enjoying the thrill of bargain hunting together.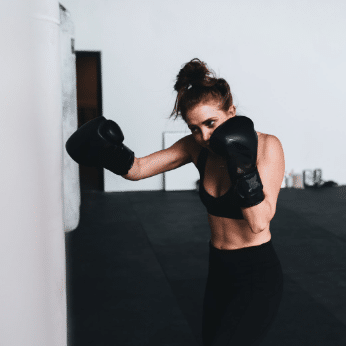 43
Take A Self-Defense Class Together
Have you ever wanted to let off some serious steam? Why not take a self-defense class together? Learn how to keep yourself safe while working off some aggression at a local self-defense class. Discover the power you have and enjoy great company.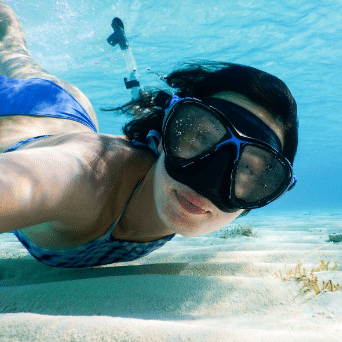 44
Plan A Day Of Water Activities
Spend the day making a splash with your friends. Dive into fun water activities like white water rafting, kayaking, jet skiing, or snorkeling. Enjoy the day feeling the coolness of water against your skin and making unforgettable memories.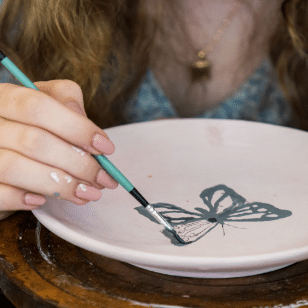 45
Take A Pottery Painting Class
Tap into your artistic side with a pottery painting workshop. Choose from various pottery pieces, paint them with your designs, and watch them come to life after firing. It's a therapeutic and creative activity that allows you to express yourselves while bonding over art.
Trips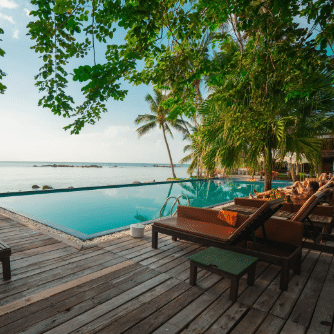 46
Plan a Weekend Getaway to a Nearby Destination
Escape the routine and embark on a thrilling weekend getaway with your gal pals. Take time off and plan a girls' trip to explore a new city, relax at a beach resort, or venture into the mountains. Discover unique experiences, create lifelong memories, and enjoy quality time away from the daily hustle.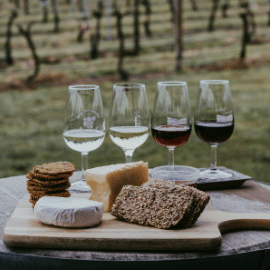 47
Go Wine Tasting At a Vineyard or Winery
If you like wine or drinking in general, wine tasting is the perfect Galentine's date. You can book a wine tour abroad in Italy, France, or South Africa and have a Girl's Trip as well. Or look for a company or vineyard that does wine tastings locally. Sample exquisite wines, learn about winemaking, and savor the flavors and aromas. Toast to friendship and a shared appreciation for the art of winemaking.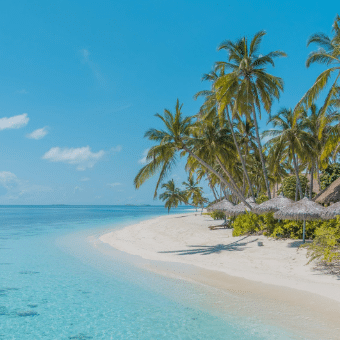 48
Plan a Beach Day Trip
Escape to the sandy shores and soak up the sun during a beach day trip. Lounge on the sand, swim in the ocean, and indulge in beachside picnics or water activities. Relax, unwind, and enjoy the beauty of the beach while creating beachside memories.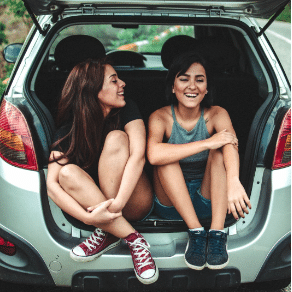 49
Plan a Road Trip To Visit Multiple Cities Or Landmarks
Hit the open road and embark on a thrilling road trip. Discover hidden gems, make spontaneous stops, and enjoy the journey together while creating unforgettable memories. You don't need to have a destination in mind, just set aside a week or two to have an extended Galentine's Day road trip.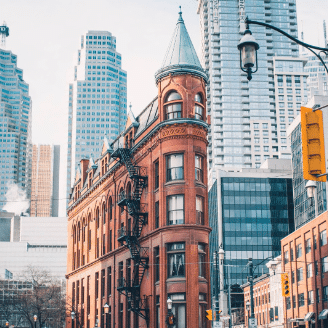 50
Visit a Nearby City
Embark on an adventure to a nearby city and explore its hidden gems and iconic landmarks. Immerse yourselves in the local culture, try new cuisines, and discover the city's unique charm. Embrace the joy of exploration and create unforgettable urban memories together.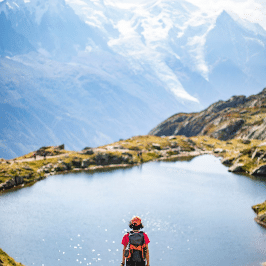 51
Take a Day Trip To Explore A Nearby National Park
Spend the day immersed in the awe-inspiring beauty of nature. Hike scenic trails, encounter diverse wildlife, and discover breathtaking vistas while exploring a nearby national park. Reconnect with the serenity and majesty of the natural world while you reconnect with your girlies.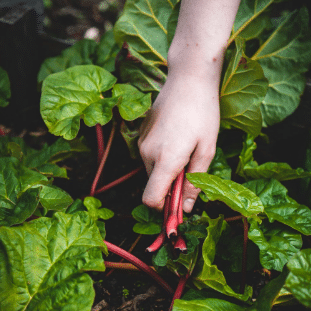 52
Plan a Visit To a Local Farm or Animal Sanctuary
Connect with nature and animals by visiting a local farm or animal sanctuary. Interact with farm animals, learn about sustainable practices, and gain a deeper appreciation for the natural world. It's a heartwarming and educational experience to share with your friends.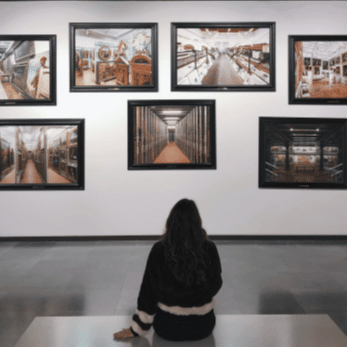 53
Visit a Local Art Gallery or Museum
Immerse yourselves in the world of art and culture by spending Galentine's Day visiting a local art gallery or museum. Admire captivating exhibitions, discuss thought-provoking pieces, and broaden your horizons through artistic exploration. Expanding your knowledge and appreciation for creativity together is a fantastic way to have fun and bond.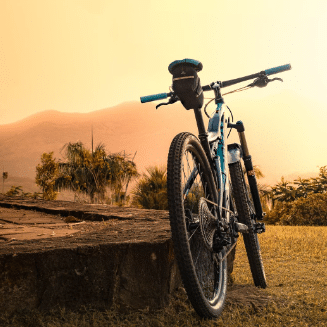 54
Go On a Bike Ride Through a Scenic Route
Your workout does not have to be torture. If you and your girlfriends enjoy working out, how about spending Galentine's Day pedaling through picturesque landscapes on a bike ride? Explore scenic routes, soak in breathtaking views, and enjoy the thrill of cycling together. It's a refreshing and active way to bond while embracing the beauty of nature.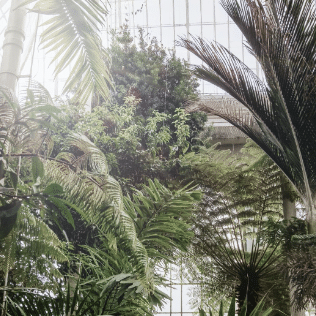 55
Visit A Local Botanical Garden Or Arboretum
Immerse yourself in the wonders of nature by visiting a local botanical garden or arboretum. Explore lush gardens, admire exotic plants, and breathe in the fragrant scents. It's a serene and visually captivating experience that allows you to reconnect with the beauty and tranquility of the natural world.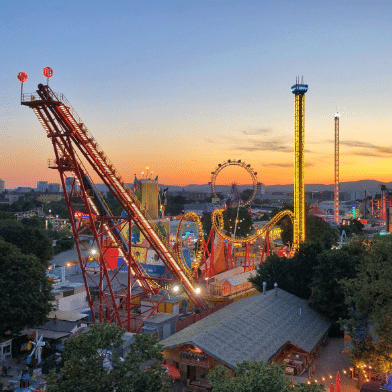 56
Visit a Local Amusement Park Or Carnival
Embark on a day of thrilling rides and fun-filled games at a local amusement park or carnival. Scream on roller coasters, indulge in cotton candy, and test your skills at game booths. It's an exhilarating and nostalgic experience to share with your friends.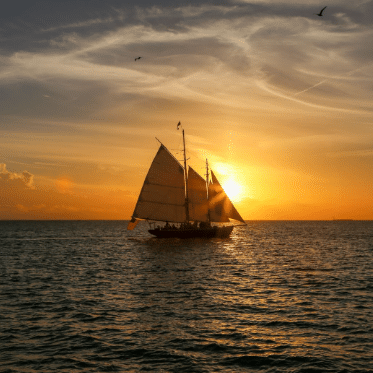 57
Take a Scenic Boat Ride or Sunset Cruise
Enjoy serenity with a scenic boat ride or sunset cruise. Enjoy breathtaking views, gentle breezes, and the calming sound of water. Witness stunning sunsets or explore coastlines while embracing the beauty of the sea together.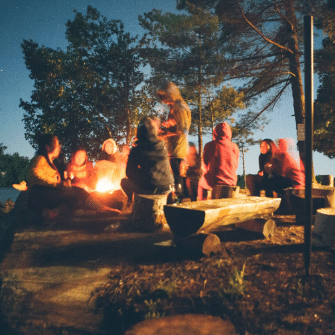 58
Go Camping
Enjoy the outdoors and embark on a nature adventure by taking the weekend to go camping or glamping. Plan for a scenic hike or off-road trip and set up camp at a gorgeous location. Pack delicious snacks for a picnic and food for an outdoor grill session. Tell each other scary stories and enjoy feeling like kids once more. 
Experiences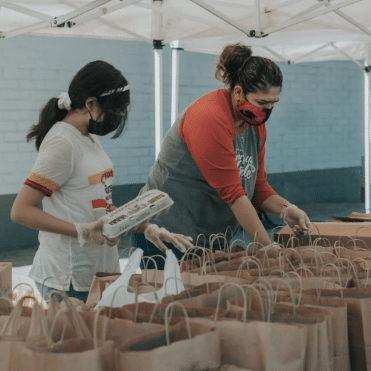 59
Volunteer Together for a Local Charity
Spread joy and make a difference by volunteering together for a local charity. Choose a cause close to your heart and spend the day helping those in need. Whether it's serving at a soup kitchen, organizing a donation drive, or participating in a community event, giving back as a group will strengthen your friendship while making a positive impact on the lives of others.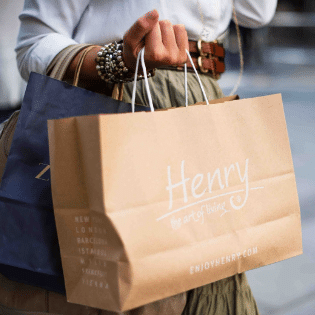 60
Go On a Shopping Spree Together
Enjoy a day of retail therapy and laughter by exploring local boutiques, malls, or flea markets to discover unique fashion finds, accessories, and treasures. Help each other choose stylish outfits, share fashion tips, and enjoy the thrill of finding that perfect piece.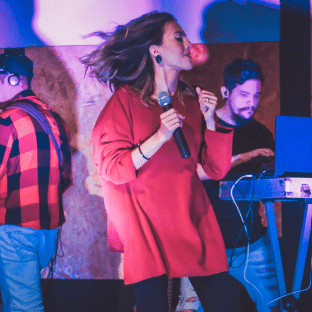 61
Have a Karaoke Night at Home or a Local Bar
There's nothing like a good karaoke night to have you and your friends having the time of your lives. You can sing your hearts out to songs on heartbreak, unleash your inner divas with female power songs, or belt out ballads about a love you wish you had. Gather at home or visit a local karaoke bar where you can belt out your favorite tunes and enjoy a night of laughter, music, and camaraderie.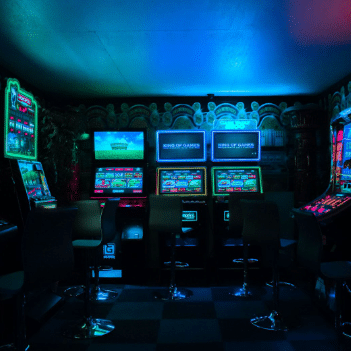 62
Have a Game Night With Board Games or Video Games
Bring out your competitive spirits with a game night extravaganza. Play classic board games, intriguing card games, or multiplayer video games. Engage in friendly rivalry, laughter, and strategizing as you bond over your favorite games.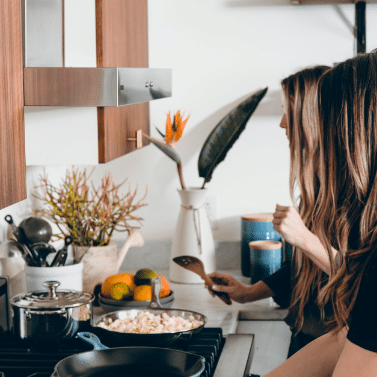 63
Visit a Local Farmers Market And Cook a Meal Together
Try cooking a meal together if you want a relaxed night filled with authentic conversation and good vibes. Start the day visiting a local Farmer's market and indulging in fresh produce, artisanal goods, and flavorful ingredients. Afterward, craft a menu and spend time cooking a delicious meal together.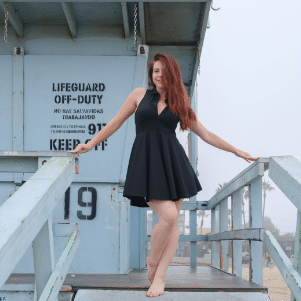 64
Have a Photo Shoot In A Scenic Location
Channel your inner models and have a photo shoot in a picturesque setting. Pose, laugh, and capture beautiful memories against stunning backdrops, ensuring you have plenty of Instagram-worthy shots to cherish and showcase your friendship.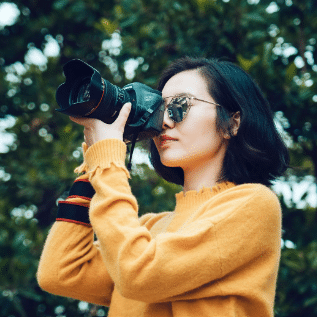 65
Take a Photography Class
Attend a photography class for Galentine's Day and learn how to take photos in a way that captures the way the moment feels. You can also book a series of photography classes and enjoy learning the art of photography and spending time with your favorite girls.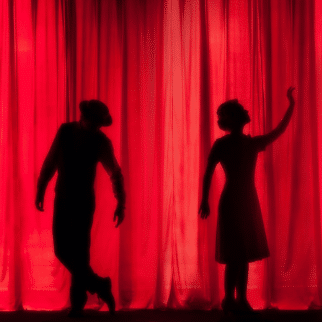 66
Attend a Local Theater Performance Or Musical
Immerse yourselves in the magic of the stage by attending a local theater performance or musical. Appreciate the talent, storytelling, and musical performances while creating shared memories of artistic brilliance.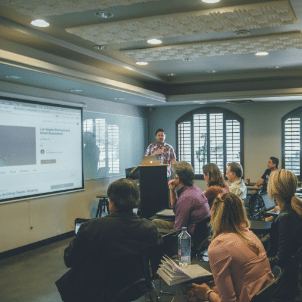 67
Attend a Workshop on a Topic Of Interest
Expand your knowledge and skills by attending a workshop on a topic of interest. Whether it's business, cryptography, Catalonian history, or personal development, workshops offer hands-on learning and expert guidance. Engage in interactive sessions, gain valuable insights, and connect with like-minded individuals while deepening your passion and expertise in your chosen area.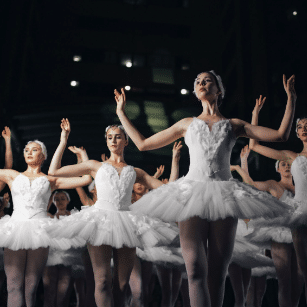 68
Attend A Dance Performance
Immerse yourselves in the captivating dance world by attending a live dance performance. Witness the artistry and talent of professional dancers as they express emotions and tell stories through movement. From ballet to contemporary, experience the grace, power, and beauty of dance, and be inspired by the creativity and dedication of the performers.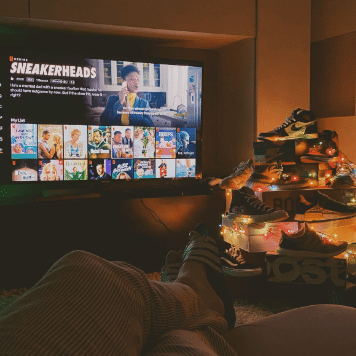 69
Have a TV Series Marathon
Bonge on your favorite series for the night for Galentine's Day. Pick a show you usually watch together, something no one has ever seen, or a timeless favorite, and spend the night binging on episode after episode. Snuggle up with cozy blankets, stock up on snacks, and embark on an epic viewing adventure together.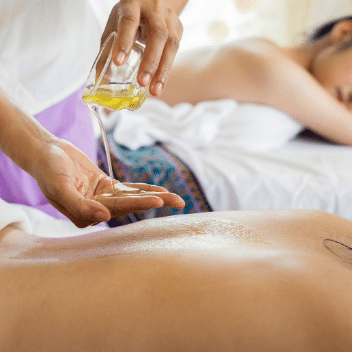 70
Have A Day Of Pampering At A Spa Or Wellness Retreat
Relax, rejuvenate, and indulge in a day of pampering at a spa or wellness retreat. Treat yourselves to soothing massages, luxurious facials, and invigorating body treatments without having to do it yourselves. Unwind in tranquil environments, soak in calming baths, and embrace the serenity of spa rituals that'll leave you refreshed and ready to take on the world.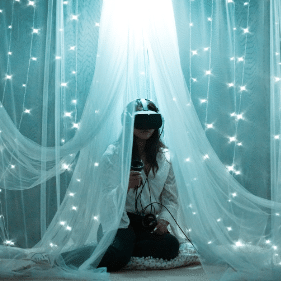 71
Host a Virtual Game Night
If you can't find a day to get together for Galentine's Day, why not host a virtual event? A virtual game night is the perfect way to have fun and connect with your girls. Choose from a variety of online multiplayer games or classic board games that can be played virtually. Engage in friendly competition and enjoy laughter-filled moments.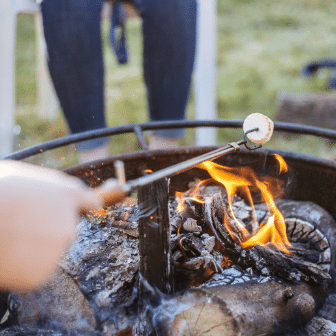 72
Have a Backyard Camping Adventure
Create a memorable backyard camping experience by setting up tents, roasting marshmallows, and sharing stories under the stars. Enjoy the fun and excitement of camping while still having the comfort of home just steps away.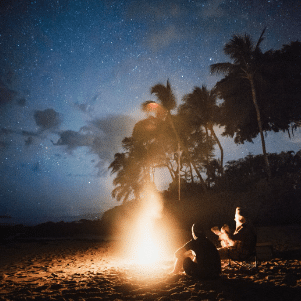 73
Plan a Beach Bonfire And Stargazing Night
Set up a cozy beach bonfire and spend the evening stargazing. Enjoy the warmth of the fire, share stories, and marvel at the beauty of the night sky. It's a serene and magical experience that fosters deep conversations and a sense of awe.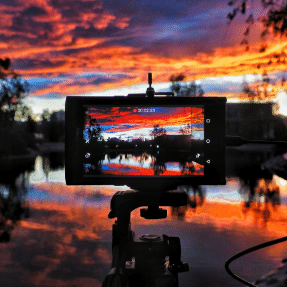 74
Take a Scenic Photography Walk
Instead of spending money on gas or tickets, why not take a walk? Walks don't have to be workouts. Grab your phones and vintage or digital cameras and tour your city, town, or neighborhood. Capture the landscape, architecture, nature, and each other. Embrace your creativity without the pressure of taking the perfect photo.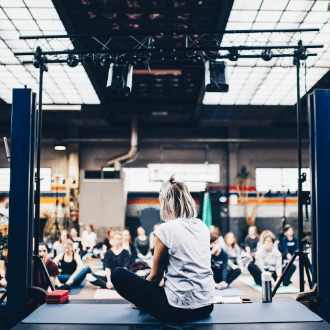 75
Take a Comedy Improv Class
Laugh and let your spontaneous side shine by attending a comedy improv workshop. Learn improvisation techniques, play hilarious games, and embrace the joy of humor as you create comedic moments and unforgettable memories together.