75 Birthday Party Games
Explore fun and exciting ways to make your birthday party even more special.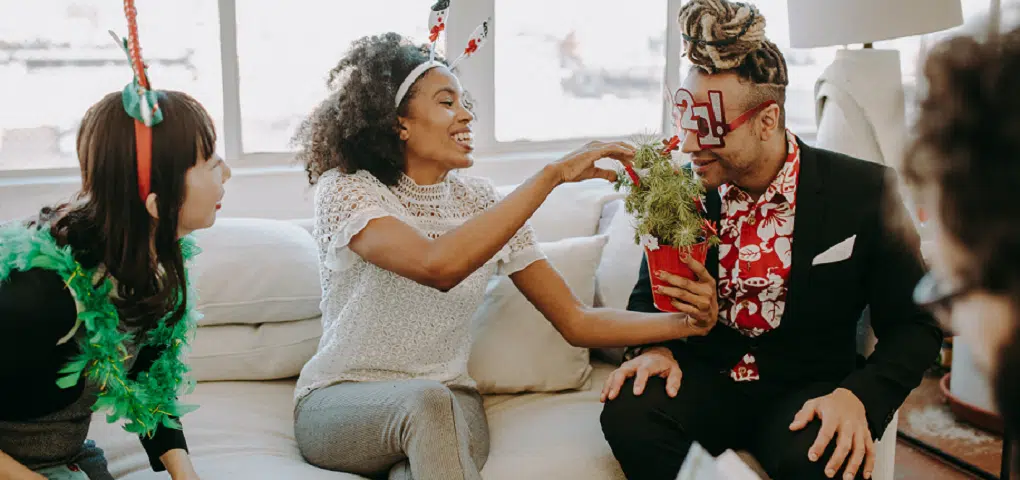 We know your birthday is one of the most special days in the year for you, which is why we've pulled together lots of birthday party games to celebrate this occasion. No matter your age, celebrating a birthday party — as the guest of honor or as the guest — is always fun.

Whether you're hosting a kids' party, a teen celebration, or an adult gathering, there's a game for every age group and theme. From classic favorites like piñata and musical chairs to unique party games like The Robin Sherbatsky game and kabaddi, our extensive list has ideas for every occasion and type of party. Enjoy, and happy celebrating!
Kiddie Birthday Party Games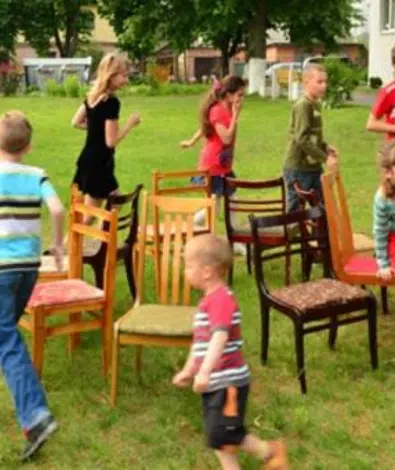 1
Musical Chairs
An oldie but goodie, musical chairs can get even the most recalcitrant child up and dancing. It must be something about the mad scramble for chairs or the infectious music. Whatever the case, this game is a must-add to the list of kiddie party games.
Here is a great example of musical chairs from Old Wellington Region.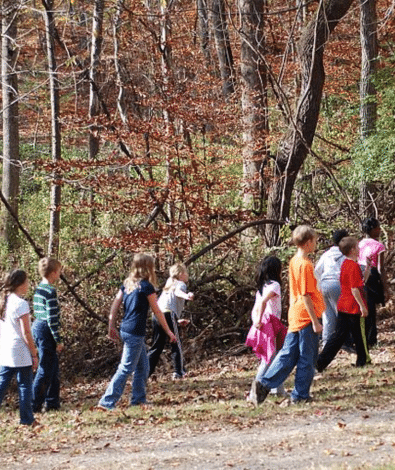 2
Statues
Also known as "red light, green light" or "fairy footsteps," this game is played by kids all over the world, with slight variations. Pick the one you like best, scream "statue," and watch the kids try their best to keep still.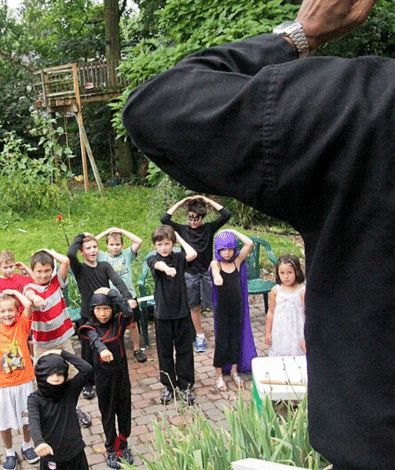 3
Simon Says
"Simon Says" every kid's birthday bash needs to have this game on the list… and who are we to disagree? Let 'Simon' take charge and lead the way to a world of endless fun. Watch your party guests laugh, play, and follow commands for a chance to be crowned Simon's most obedient follower.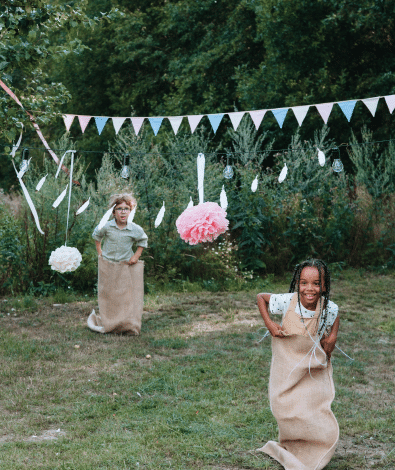 4
Sack Races
Now's the time to put those old pillowcases to good use. Grab a few old ones (or potato sacks, if you have those), create a start and finish line, and voila, your sack racetrack is ready to go! Now, all you have to do is get the kids and you're all set for a sack race for the ages.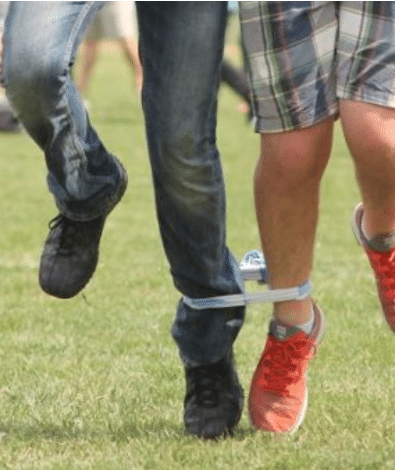 5
Three-legged Race
We can't get enough of races at kids' parties. This one exercises a lot more coordination and teamwork, however, and is perfect as a bonding activity too. Tie their legs together and watch them hobble to the finish line, hopefully, better friends than ever!
Here is a great example of three-legged racing from gatewaypeople.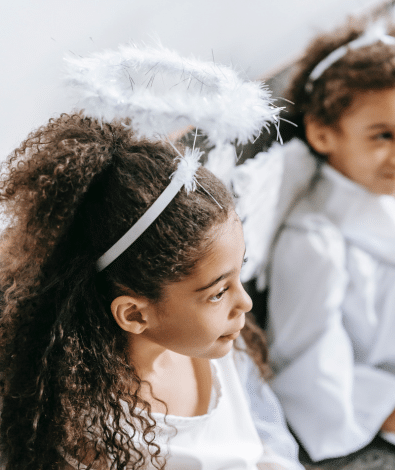 6
Dress-Up
Played like that 90s video game genre, dress-up can be a live-action activity too. Only, instead of dolls, kids can dress themselves up like their favorite heroes, virtual characters, T.V. characters, or even dolls. Think of it as a Halloween-esque theme party game, only instead of ghouls and monsters, you've got Peter Rabbit and Moana running about.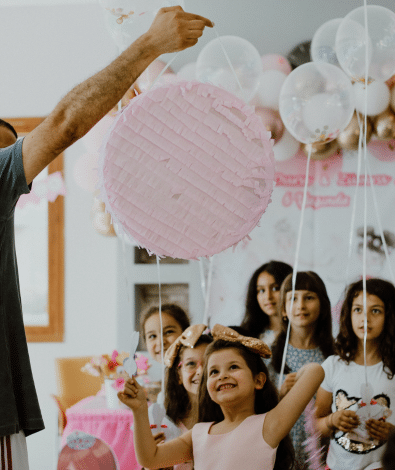 7
Piñata
We can't believe this game has been around since the 14th century! And it's still popular! Fill the piñata with assorted candy, give 'em a bat, stand a safe distance away, and let them swing. They get treats, you get a birthday party game kids are guaranteed to love.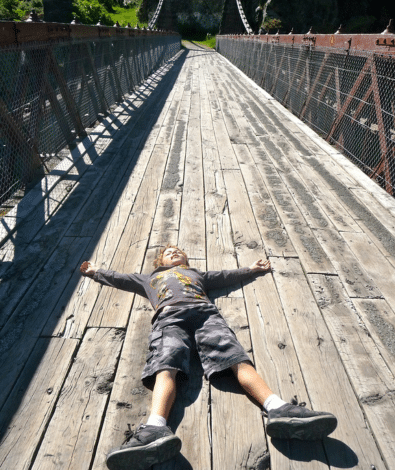 8
Sleeping Lions
How do you entertain a bunch of preschoolers and keep an eye on them at the same time? Simple — play the "Sleeping Lions" game. All the kids are on the floor like "sleeping lions," and the ones who stay still the longest, win.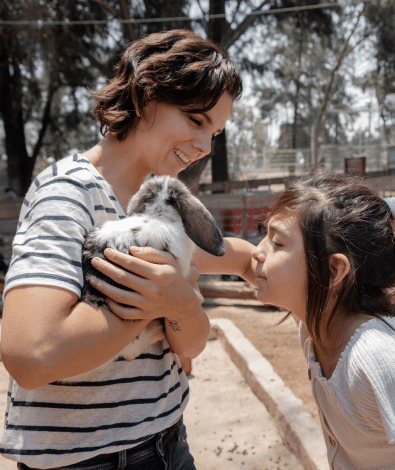 9
Petting Zoo
This time, let your pets do the entertaining. Choose your — and maybe a friend's — most kid-friendly pets to create your own home-grown "petting zoo." Kids can learn to play, pet, and even groom the animals, and you get to be the most popular adults on the block!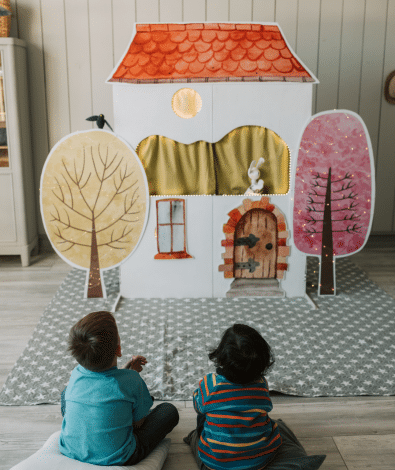 10
Puppet Shows
Surprise the kids with a fun puppet show, where they're all invited to participate. You can organize this using professional puppeteers. Or, you can do it yourself, with a little help from Messrs. Check YouTube (for DIY videos) and Amazon (for the puppets themselves).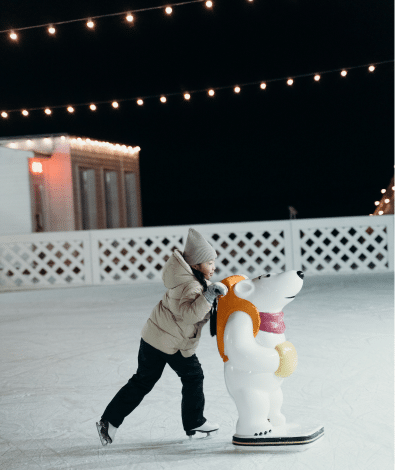 11
Ice Skating
An ice skating rink is much more than a birthday game — it can become the birthday party itself! Divide kids into groups; the one who stays standing the longest wins extra ice time. One tip is to check to make sure the ice rink lets you serve cake and drinks after the games, as some places refuse this service.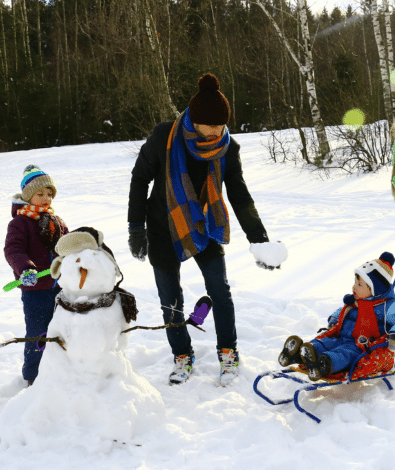 12
Snowy Wonderland
We're continuing with our winter-themed suggestions with the Snowy Wonderland, which can be your ticket to kiddie paradise if you're celebrating during the winter and you get snow. This made-up game can be customizable and filled with sledding competitions, snowball fights, snowman-making competitions, and whatever the birthday kid wants.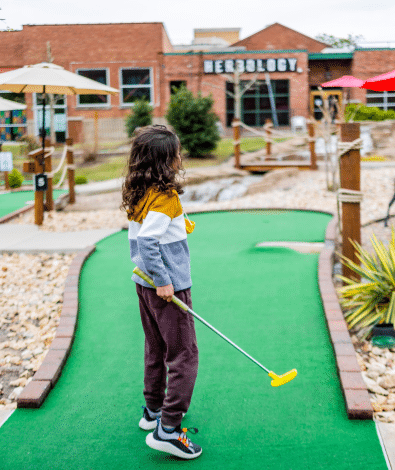 13
Mini Golf
This par-tee game engages all ages, even if they are first-time golfers. Both indoor and outdoor places let you organize a rousing game of mini golf for the little ones, and some places even bring the golf course to you.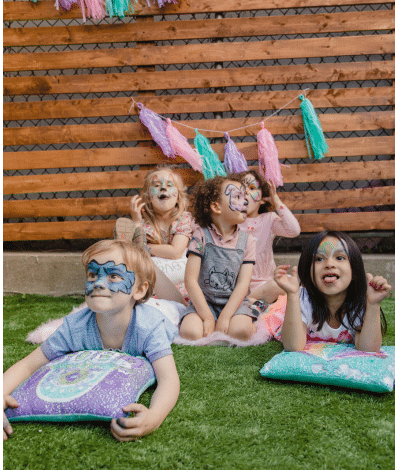 14
Face Painting
Set out the kid-friendly paint, glitter, and face wipes — and extra towels, because it is a kid's birthday party after all — and you're all set for the perfect birthday party game! Make it more fun by adding costume pieces, like bunny ears to go with the whiskers they've just painted on, or some costume jewelry to match the princess look.
15
Video Game Trucks
Surprise birthday party guests with a surprise — bring gaming to your doorstep by renting a video game truck. Equipped with gaming consoles, latest games, and more, these trucks offer a gaming paradise for teens. With the incredible array of games that await them, what more could they ask for?
Here is a great example of a video game truck from gamezonwheelz.
Birthday Party Games for Adults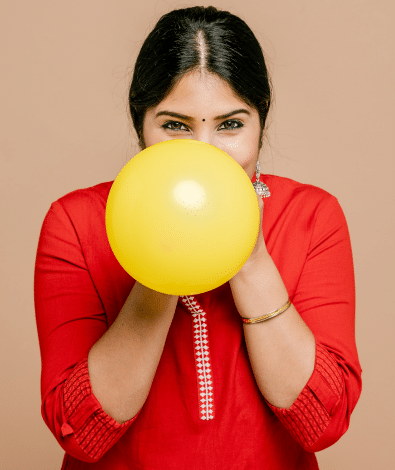 16
Minute To Win It
Yes, just like the game show, there's a birthday party edition too! Get your contestants to tackle wacky birthday-themed challenges like blowing up a hundred balloons or devouring an entire cake. In this hilarious battle of skills, may the most outrageous contestant win.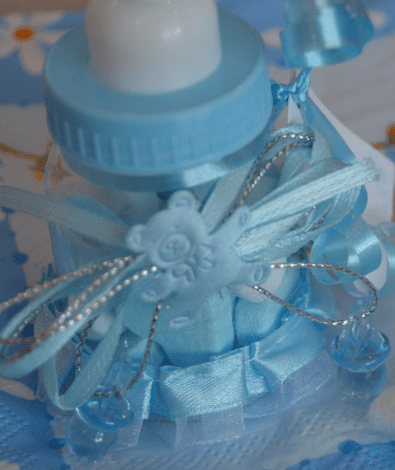 17
Diaper Bag Game
This one's for the 'rents who have very small kiddies. Fill diaper bags with everything you think you need for baby's day out. Then, get guests to guess what's in the bag, and the one with the most right guesses wins.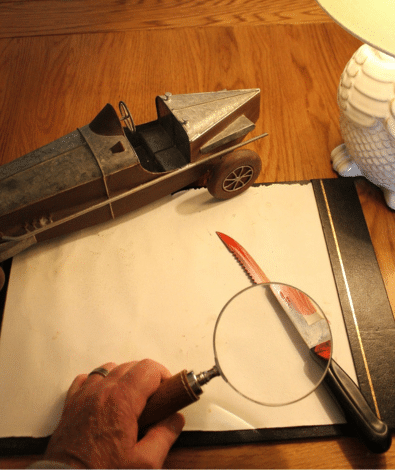 18
Murder Mystery
Elevate your birthday with a special game of "Murder Mystery." You can play in-person games or virtual ones, with as little as five guests to as many as 20. Pick a theme, choose your mystery, and unleash your inner detective.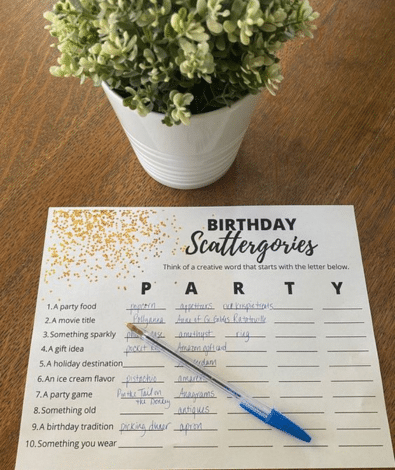 19
Scattergories
Tailor the kids' game for a grown-up party by finding the oddball questions that will require participants to wrack their brains. Challenge everyone's creative side to come up with funny answers to your questions — the quirkier the better.
Here is a great example of "Scattergories" from sixcleversisters.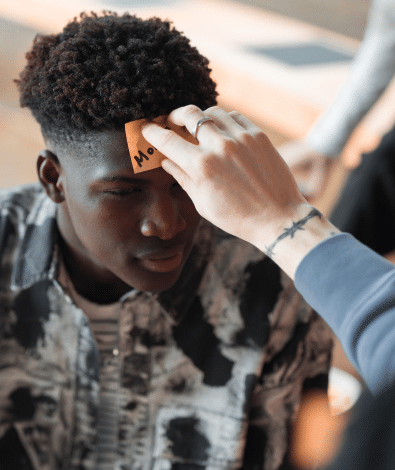 20
Guess Who
Brush off your guessing skills for this timeless classic. With a board full of hidden faces, ask the right yes-or-no questions to narrow the options and guess the character. Bonus, you can customize this by adding themes too, like guessing the feline, T.V. show hosts, and more.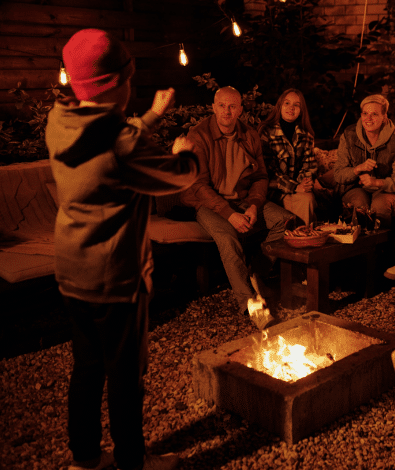 21
Charades
Where's your inner actor at? Unleash the performer in you this birthday in a rousing game of charades. Gather friends and family for a night of acting, gestures, and wild pantomimes. Act out birthday-themed songs, movies, and phrases without saying a word, and watch guests try to guess the hidden meaning. Let the games begin!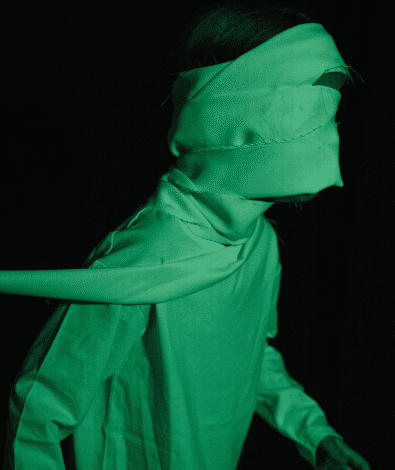 22
Toilet Paper Mummy
Divide people into teams and prepare for the ultimate toilet paper wrapping showdown. Let your creativity run wild as you transform one of your teammates into a hilarious toilet paper masterpiece. The team with the craziest wrapping skills, wins. Bonus, this can double as a Halloween party trick too. It's a win-win!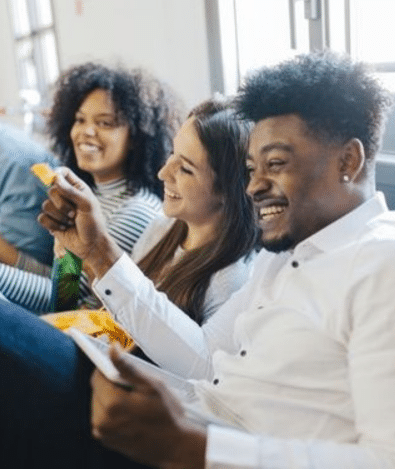 23
Icebreaker Bingo
"Icebreaker Bingo" is the perfect "getting-to-know-you" game for all those party guests who are friend-of-friends. It's like regular Bingo but with a twist. Instead of numbers, use people's traits to discover funny things like who's never changed a lightbulb or thinks tiger prawns come from tigers. Laugh, bond, and make deep connections while having a blast.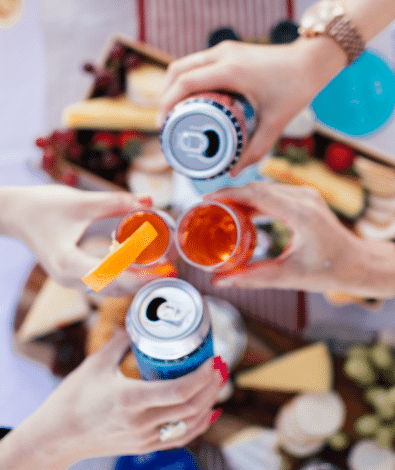 24
Drink If…
"Never Have I Ever" with a tipsy twist, this game encourages you to take a sip — not a shot — every time you hear someone mention something you've done. It's the perfect way to break the ice, get to know other party guests, and sample tasty beverages while you're at it.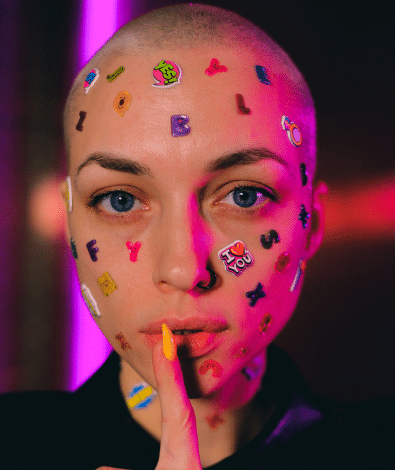 25
Sticker Stalker
If sneaky sticker showdowns are your thing, then this one's for you. Choose two to three unsuspecting targets for your sticker attack, and try to stick your stickers on them without raising suspicion. Whoever pins the most stickers without the target catching on wins.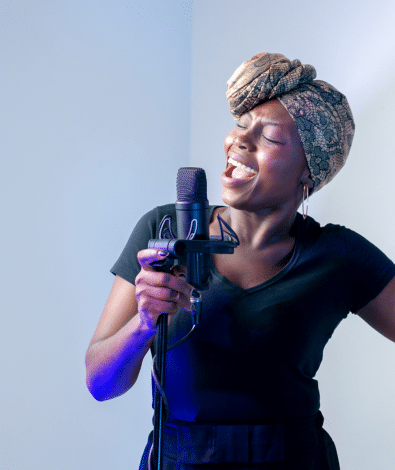 26
How Do You Doo
We didn't want the adults to feel left out, so we added a musical game to their list too. "How Do You Doo" sounds simple — sing the melody using only "doo" and have people guess the song. But it's not as easy when you're on the spot. Give it a go, and see how many songs people can guess correctly.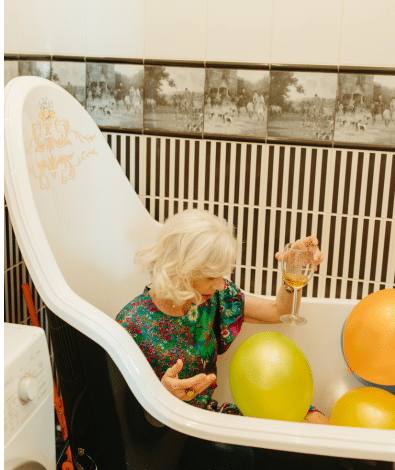 27
Truth or Drink
Prepare to hear some tipsy tales as you play "Truth Or Drink." A twist on the classic "Truth Or Dare," this birthday game is an absolute must-have for adults. Face the choice between spilling your guts, or taking a drink. Get ready for a crazy, and definitely boozy, night!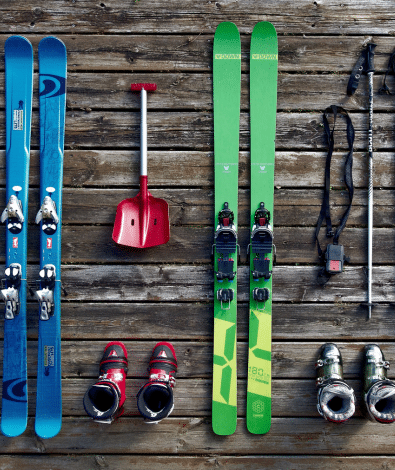 28
Bigfoot Relay Race
Get ready for a test of your coordination with the epic ski relay race! This one involves you and your teammates strapping a couple of skis to your feet in a team relay. Whether it's snowy terrain or just your outdoor garden, make sure all team members get to the finish line, and do so in one piece!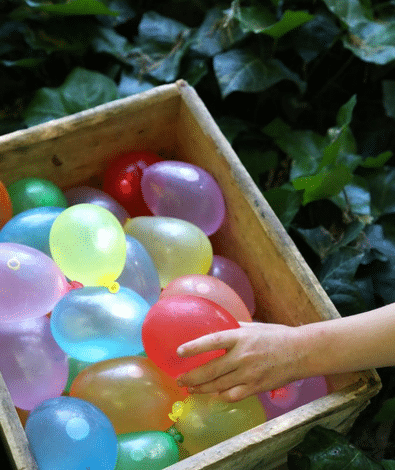 29
Water Balloon Toss
Who says you can't be a child again? Let this game take you back to the memories of childhood and summers spent pelting others with water balloons. Spend your birthday — especially if you're celebrating in the summer — recapturing those memories.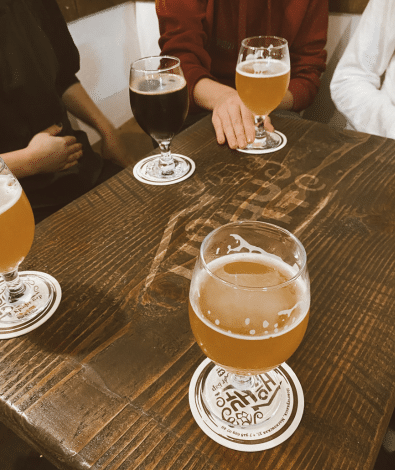 30
The Robin Scherbatsky Game
We're also calling this one the "But Umm" game, in honor of "How I Met Your Mother's" hilarious drinking game from season five. Like the show, our version also has you taking a shot, or a sip, every time someone drops a filler word like "But Umm," "Uhh," or "Like" in their sentence. Get ready for a drink-fueled linguistic adventure!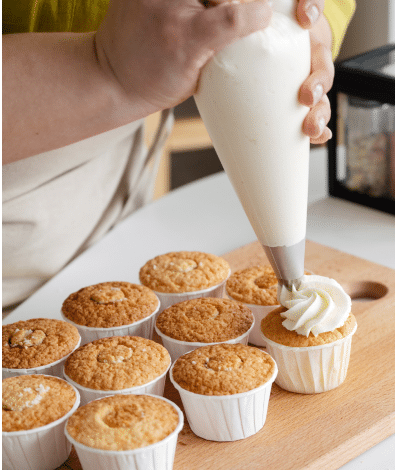 31
I Can Do It Better
This one takes more planning ahead but the work is worth it. Ask friends and family what special skills they have, e.g. Masterchef-level knife skills, cupcake decorating skills, or creating the perfect smokey eye. Get them to give everyone a tutorial and then create teams who must follow what they did, only better.
Teenager Birthday Party Games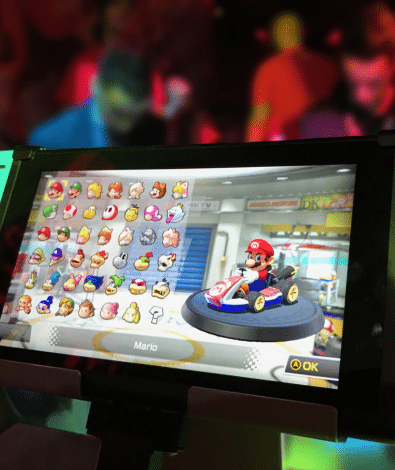 32
Retro Game Night
Yes, we're recommending a bit of screen time, but trust us, it's worth it. Introduce teens to a blast from your past with retro arcade-level games like "Wipeout" and "Guitar Hero." These crowd-pleasers are guaranteed to entertain and might actually get them moving!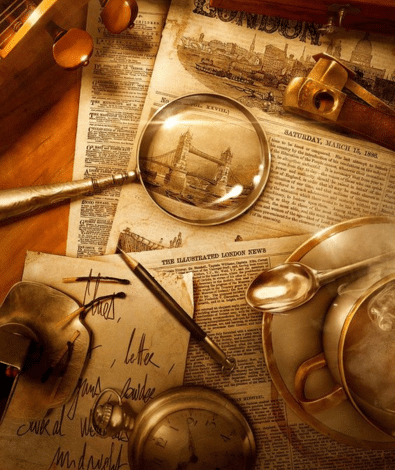 33
Murder in the Dark
Encourage your teens to embrace their inner Nancy Drew and Sherlock Holmes with this birthday game. Infusing a little bit of fear with the fun, "Murder in the Dark" is a heart-pounding game of intrigue all intrepid sleuths will love to play. 
Here is a great example of the "Murder in the Dark" game from artstation.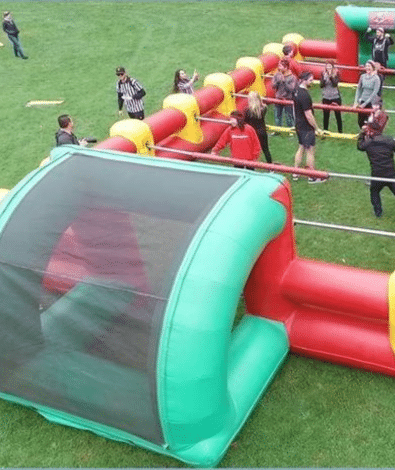 34
Human Foosball
A twist on foosball, here, the teens are the stars, and ropes, pallets, and a ball are the props. If you're wondering how to build a playing field, you can scout video tutorials for the setup, and free ads for the props. Or, use stakes and chicken wire for a quick, easy-to-create playing field that everyone will enjoy.
Here is a great example of human foosball from zorbingballz.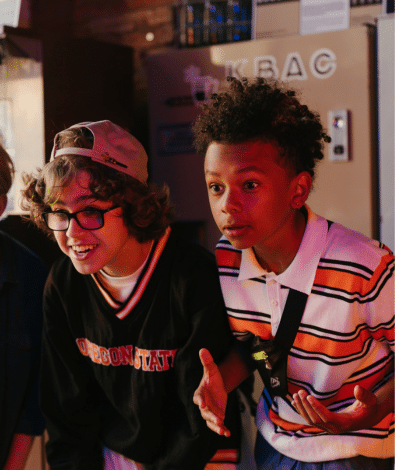 35
Never Have I Ever
The rules are simple — call out stuff you've never done before, and if someone among the guests has done it, they take a drink. Set out the non-alcoholic drinks and loads of chips, and let everyone's secrets come to light with this hilarious party game.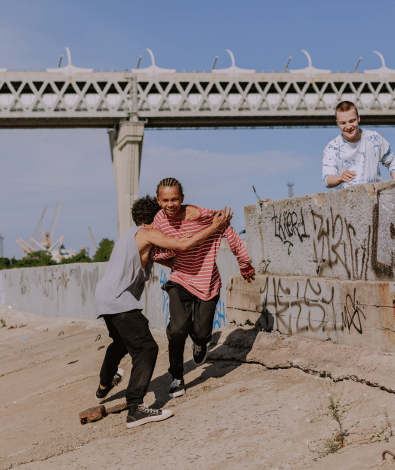 36
Truth or Dare
We dare you to tell us the truth — you already thought this game would be perfect for a birthday party, right? What could be more familiar and more thrilling than this timeless classic? Witness the guests' most hilarious confessions, from buried secrets to embarrassing moments, to outrageous antics, as they journey this unpredictable game of daredevil-ing and truth-telling.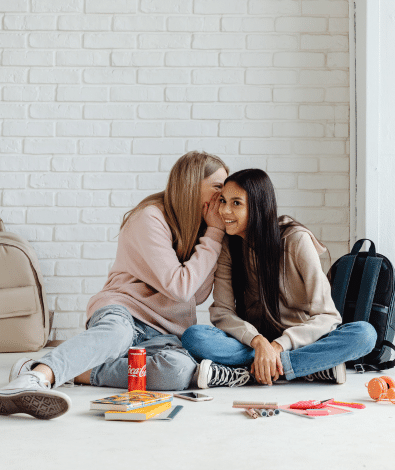 37
Two Truths and a Lie
Want your teens to break the ice? Then "Two Truths and a Lie" is your best bet. For every three statements made about themselves, two tell the truth about that guest and one is a lie. Guess which is which to uncover the mystery, and thus, learn more about the guests than ever before.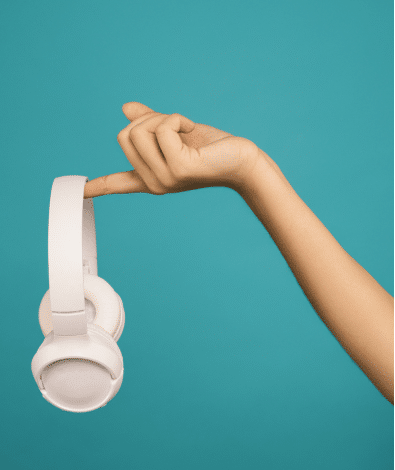 38
Guess the Tune
Today's teens are more in love with music than ever, so we're sure a game that starts with guessing the right tune is perfect for a teen's birthday party. Start with getting kids to guess from the pure, unmixed versions, then put out remixed versions. The best memory wins, but only if they've correctly sung the opening bars too.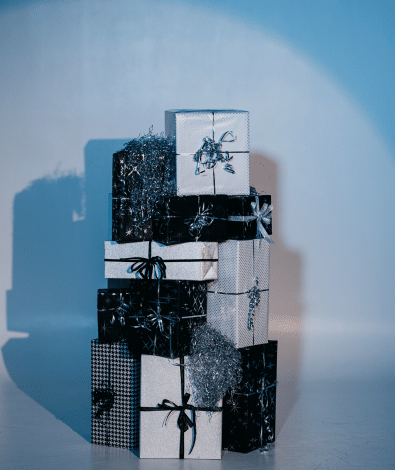 39
Gift Stacking
Can your teen guests play a little gift tower Jenga? After setting aside the fragile items, challenge kids to build stacks using the presents. For an extra challenge, kids can try to guess the contents of each gift, and you can even add pre-wrapped empty boxes to throw them off.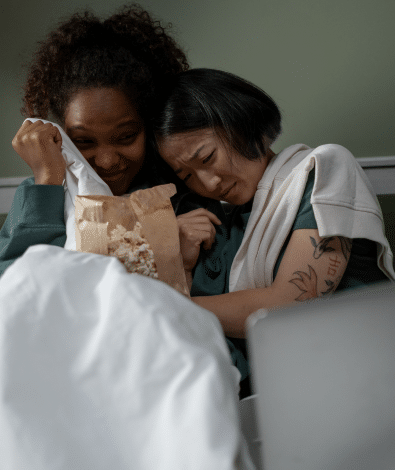 40
Scary Movie Challenge
Find the scariest movie within the appropriate age limit — iMBD can help you with this list — and challenge kids to sit through the movie without getting scared. Word of caution — we recommend getting permission from kids' parents before you play this one, in case you're sending back a terrified teenager.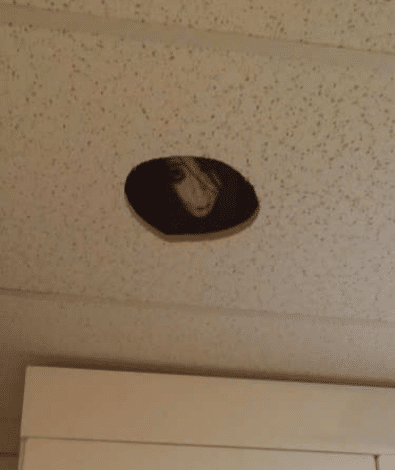 41
Prank Wars
Invite the birthday kid and their friends over for a normal hangout and turn it into a prank war for the ages. Start with a prank of your own and challenge them to carry on the task. The one left (mostly unscathed) at the end of the party wins bragging rights.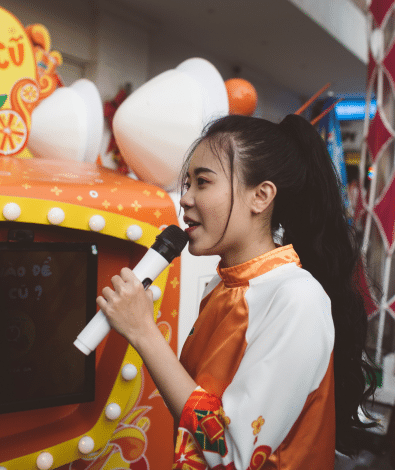 42
Karaoke
Set kids up with a karaoke machine or app and let them go crazy belting out tunes as they like. From country, to retro, to all the latest pop songs, find the best and most sing-able of all songs for a fun, musically-inclined night.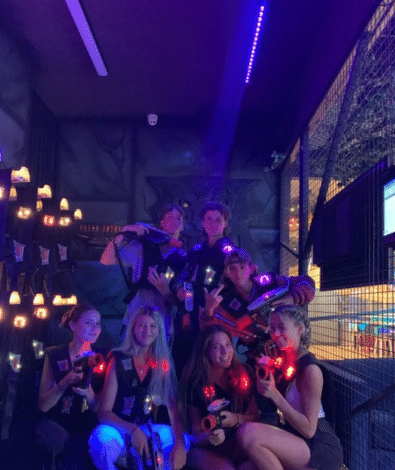 43
Laser Tag
Treat your teens to a little action-packed fun. Book a laser tag extravaganza for the birthday party. They and their buddies can then strategize, duck, weave, and shoot at the opposing team while racking up points. And remember to follow the safety advice for the best experience.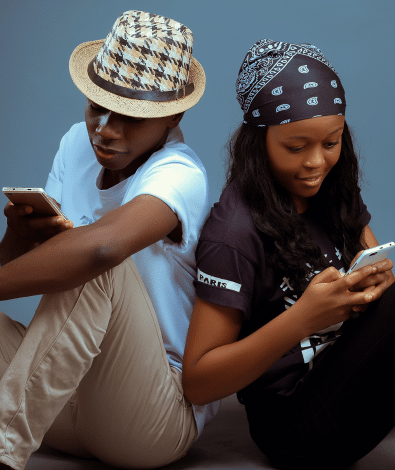 44
What's Up?
"Telephone" comes to the 21st century. Played on Snapchat or Instagram, this text-based game is a new twist on the old classic. Text a message to the chosen teen, who reads and memorizes it, only to retype the same to another teen. Remember, no forwarding is allowed, and the texts must be a certain length to qualify.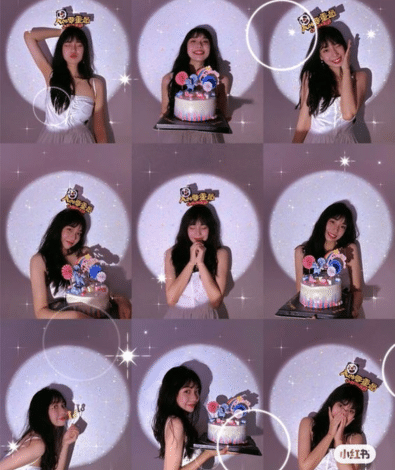 45
Strike a Pose
How do you entertain a bunch of teenagers glued to their phones? Use that as a birthday game prop, of course! Get kids to strike up a pose for your selfie competition. The one with the most amazing selfie and most creative use of filters wins.
Indoor Birthday Party Games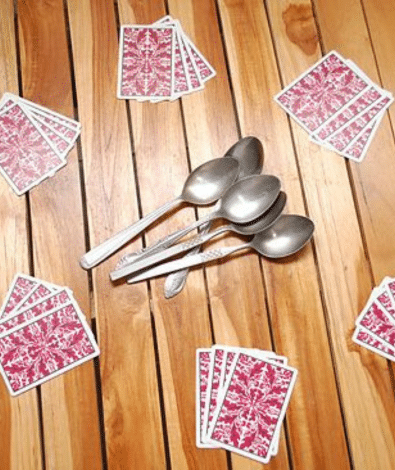 46
Spoons
What's a party without a card game? And we could think of nothing that fits the bill better than "Spoons!" It's pretty simple — collect four cards with the same rank, then grab a spoon. Watch out though, as the scramble for spoons may leave you spoonless. Play on until there's only one person left.
Here is a great explanation of "Spoons" from wikiHow.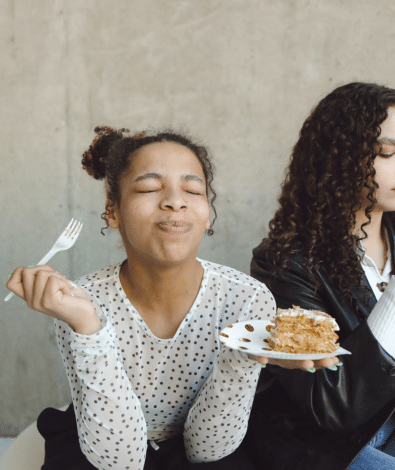 47
Cake Gobblers
For this cake-devouring challenge, party guests must finish an entire cake each. Amp up the excitement by presenting cakes in unique flavors like lemon beer, sweet potato, matcha, avocado, and tahini. They'll either love it, hate it, or be too stuffed to do anything else, but your birthday party is guaranteed to end on a sweet high.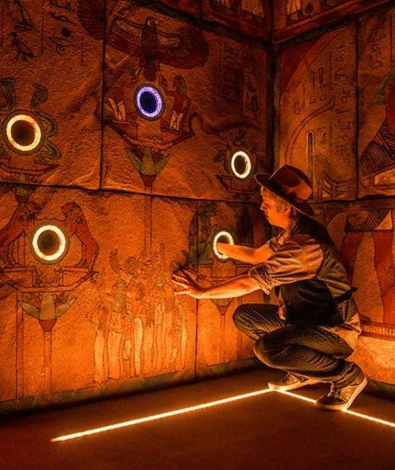 48
Escape Room
How do you take your party to the next level? Simple. Throw an escape room birthday party-cum-game right from your own home. It will take some planning, a few props, and a lot of practice, but the game is worth it. Also, you can take a little inspiration from the internet gurus, YouTube, Amazon, and Pinterest.
Here is a great example of an escape room from qadviser.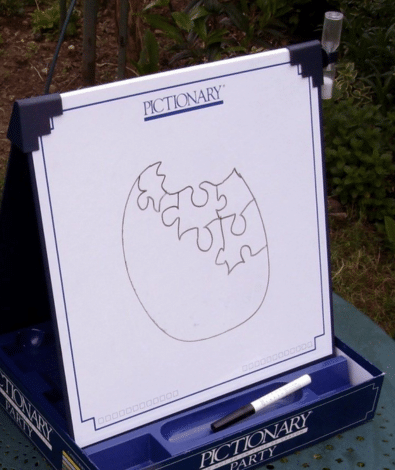 49
Pictionary
Play the game like Chandler, Rachel, and the rest of their F.R.I.E.N.D.S. did. Just remember, no betting your apartment away to a buddy like Ross/Rachel. It's all about the fun and laughter as you dive into this hilarious game that'll have everyone in stitches.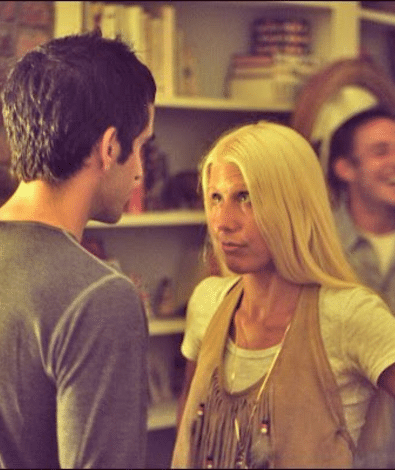 50
Medusa
A quirky game for a wonderfully quirky you. Let your eyes do the talking for this one — close them, and when they open, make sure you're not making eye contact with anyone else. Those who do, lose. The last one left, wins.
Here is a great example of Medusa from bloglovin.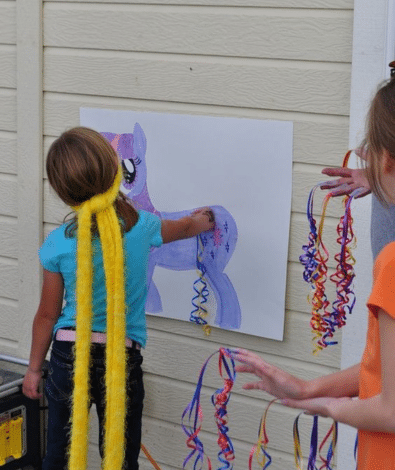 51
Pin the Tail on the Donkey
No birthday party is complete without a game of "pin the tail." It doesn't have to be a donkey — any animal with a tail works fine. Want more? Double the fun by using the game prep as a party game. Get guests to draw the animal before they get to pinning its tail.
Here is a great example of "Pin the Tail on the Donkey" from iwatchthemgrow.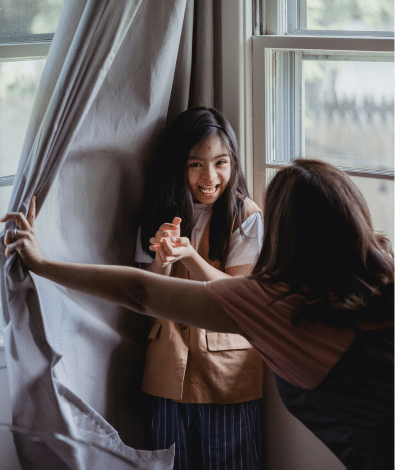 52
Hide-and-Seek
This game's great for all the little ones — even those who have just learned to walk. Play at home or create a special room full of hiding holes if you want to keep track of your charges. But remember, you'll need at least three players to make this game more interesting.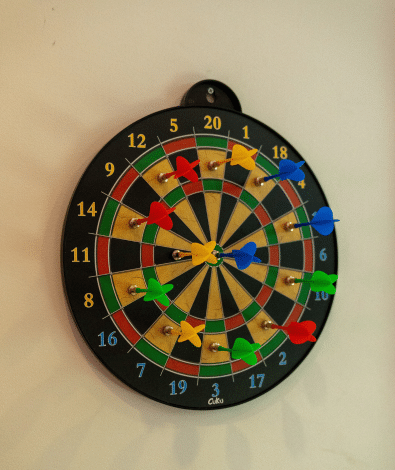 53
Birthday Darts
Convert your living room into a dart paradise, with a magnetic board to eliminate the danger of those sharp points hurting anyone. Plus, hardcore dart fans can show their love by ordering customized dart-themed birthday cakes too, just for that extra dart-y feel.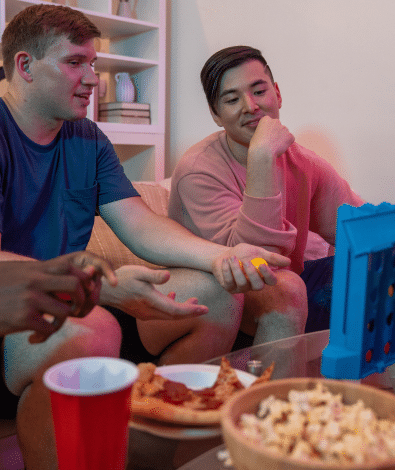 54
Connect Four
Making sure your chosen color disks are connected before your opponents' disks seems like a simple enough objective, but you'd be underestimating the power of this classic game. Perfect for quieter parties (or for introverts at noisy parties), "Connect Four" is a quick and easy game that can be played by all ages.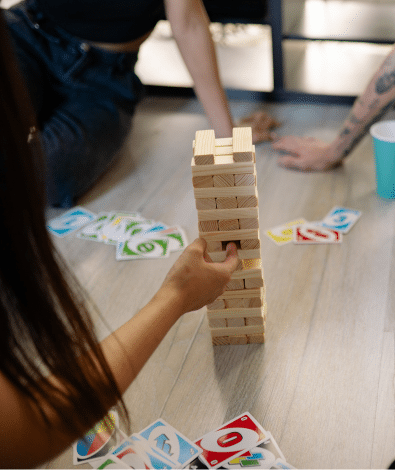 55
Jenga
Another one for the introverts, Jenga is a test of their balance and skill, and nerves too, when one wrong move can make the structure come crashing down. Fun for all ages and all groups of people, a game of Jenga will keep your party guests happily entertained for hours — or as long as blocks stay stacked up.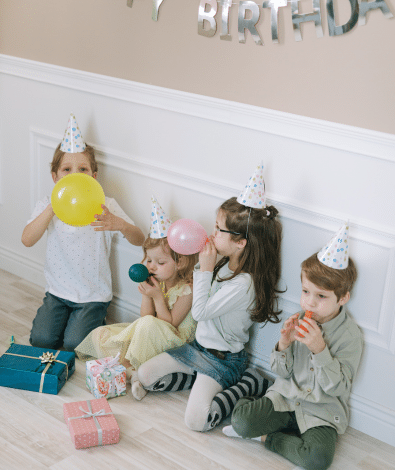 56
Balloon Pop
Kids and balloons go together like peanut butter and jelly, and we've got a challenge that'll prove it. Don't believe us? Try it out for yourselves. Challenge them to a balloon-popping contest, and watch as the popping madness begins!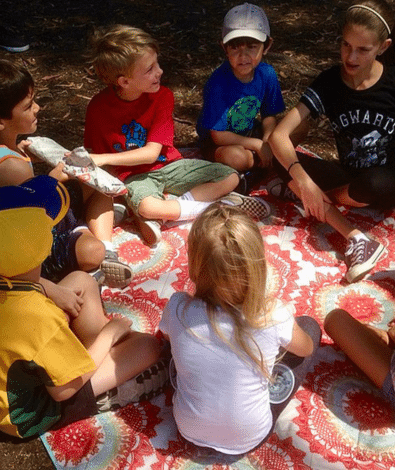 57
Pass the Parcel
This British classic is a kiddie favorite. Hand them a parcel, turn up the music, and watch the kids enjoy themselves. You can switch it up by wrapping the parcel in layers and hiding challenges or prizes inside each one. The music stops, a new layer is unwrapped, and the kids have a lot more fun.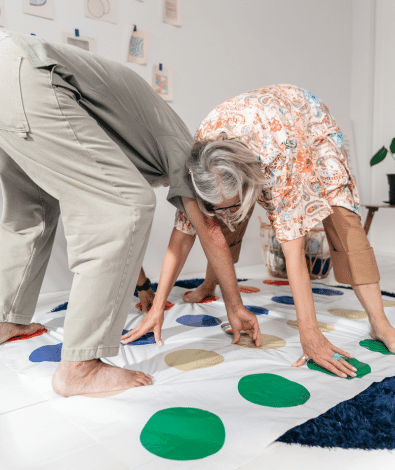 58
Twister
Celebrating at home with a bunch of close friends? How about adding "Twister" to the birthday game list? It's just the right twist of fun to tie everyone in knots, literally! Gather your friends, stretch those muscles, and prepare for a bendy, twisty, test of flexibility.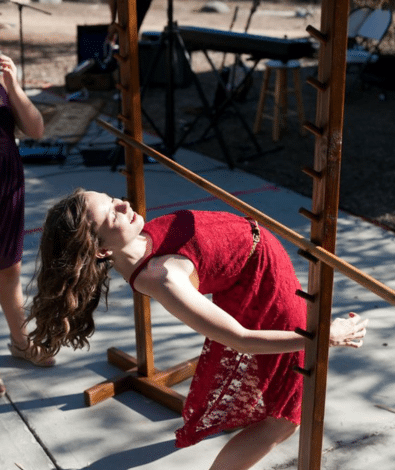 59
Limbo
Can you still limbo? That should be the question on everyone's lips when you set out this game. Set up the poles, crank up the music, keep lowering that bar, watch people show off their flexibility (or lack thereof), and create epic memories.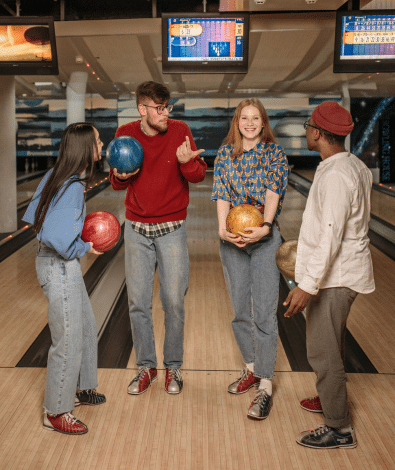 60
Bowling
Lace up your bowling shoes for this birthday party game. Round up your friends, grab a ball, and unleash your inner bowler. Whether you're a gutter ball master or a strike sensation, bowling is one birthday party game that guarantees a good time for everyone. Let the good times roll.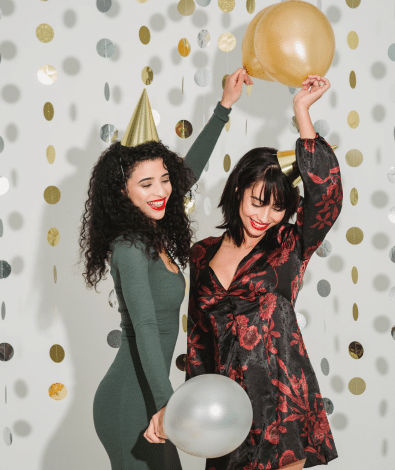 61
Dance Party
What's a birthday without music, and what's a birthday game list without a dance party? So go on and clear some space, crank up the music, and get everyone on the dance floor to show off their best dance moves.
Outdoor Birthday Party Games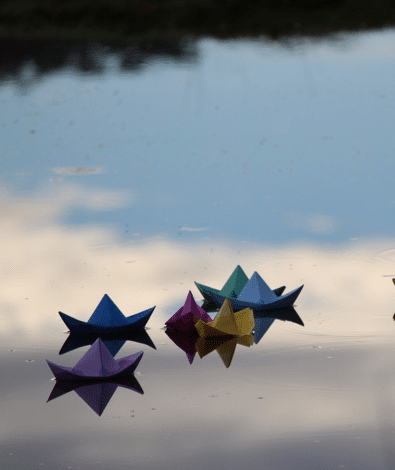 62
Paper Boat Race
Sail-ebrate your birthday with a ferry fun birthday game that's perfect for all ages. For the little ones, create simple and colorful paper boats propelled by the wind of their straws. Scale it up for the slightly older kids by introducing an origami- or dragon-boat-making challenge before they get to sailing.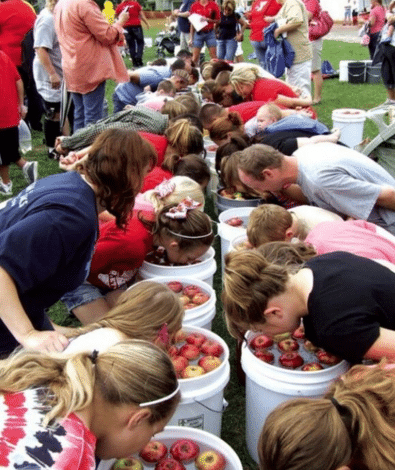 63
Apple Bobbing
Who says you can't play a Halloween game on your birthday? Apple bobbing, or bobbing for apples, involves dunking your face in water to try and pull out as many apples as you can using just your mouth. The combination of water and excitable crowds means lots of mopping, which is why this game is best played outdoors.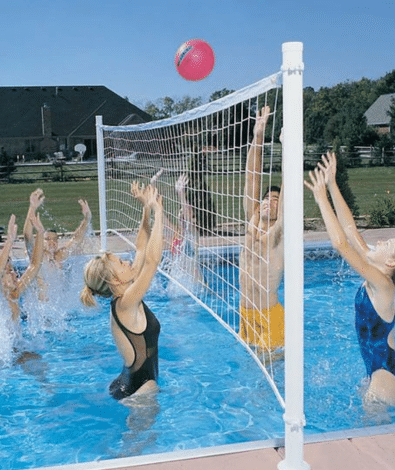 64
Pool Volleyball
If you've got a pool (or access to one for a birthday party) and a volleyball, you're ready for pool volleyball. It's super simple too; it is just volleyball, except played inside a pool. Perfect for those hot summer afternoons, this one's for all the summer babies who want a birthday game without all the fuss.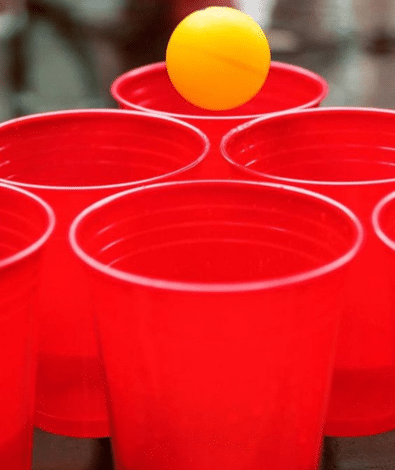 65
Slap Cup
"Beer Pong," but messier, this is a great outdoor game that involves you, red cups, a table, and a ping pong ball. Bounce the ball into the cup before anyone else and you get to slap your opponent's cup off the table. Play until all cups on the table are empty; the last one standing is the "Slap Cup" champion.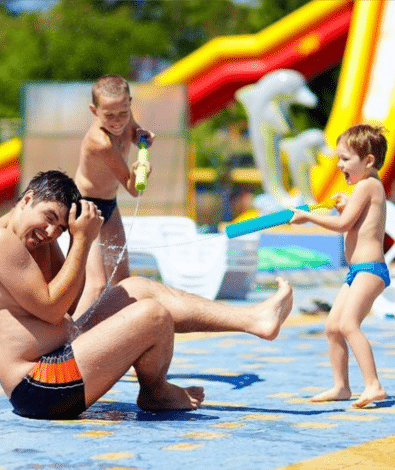 66
Water Gun Fight
There's nothing better than a water gun fight on hot summer days. Add a birthday party to the mix, and you have a ready-made game for the masses. Kids and adults alike can get soaking wet in this B.Y.O.W.G. (bring your own water gun) party, and best of all, your lawn receives free watering.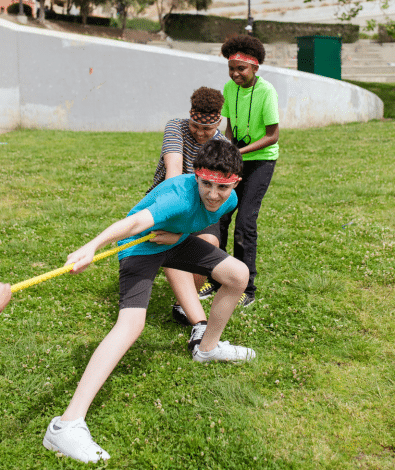 67
Tug of War
Get ready for some giggles and friendly competition. Guide kids through a fierce battle — grab a rope, dig in your heels, and pull with all your might. But remember to tell the kids that it's all about having fun and cheering each other on.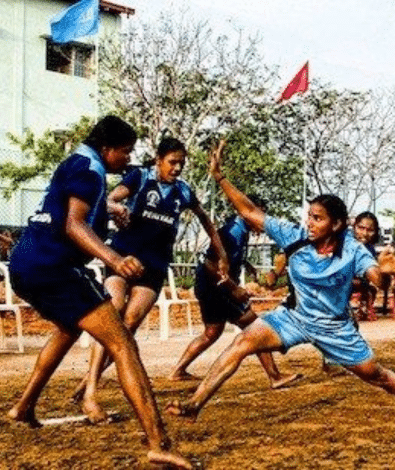 68
Kabaddi
Try out this South Asian game, which is played in two teams and requires both strength and skill. A player from one team charges towards the opposing team, who've formed a chain. Tag as many opponents as possible without being tackled or touched. If you're up for a bit of roughhousing, kabaddi is the perfect game for you.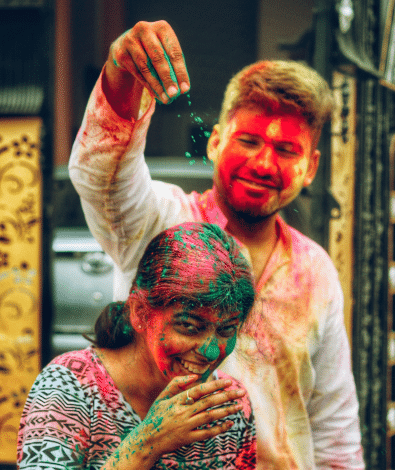 69
Color Games
We've taken inspiration from the Holi Festival for this one! Playing this birthday game is pretty simple — all you have to do is set out a lot of paint or powdered color to start a friendly color war. Add a few water balloons and water guns to the mix, and you've got yourselves a color party.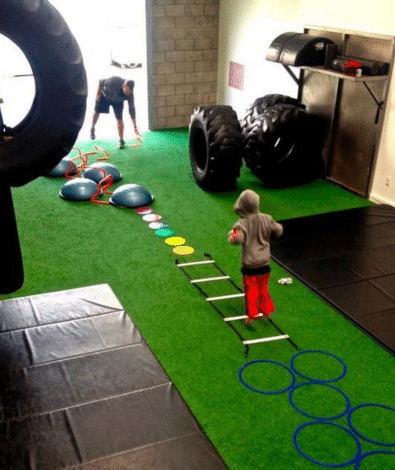 70
Obstacle Course
Use all your athletic skills to dodge, jump, slither, weave, and escape hurdles while avoiding obstacles. The perfect outdoor game, you can set up an obstacle course even in your backyard. All you need is a few props — tires, hula hoops, rope swings, and so on — and you're ready for a fun time.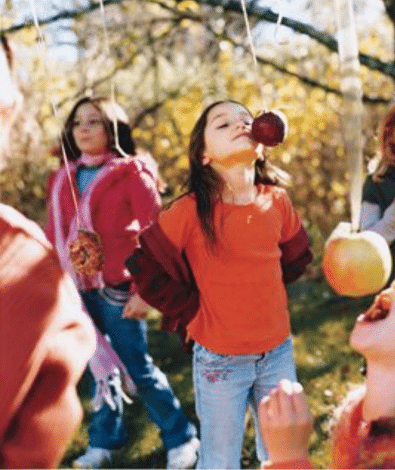 71
Food on a String
"Food on a String" is the ultimate hassle-free party game on our list. All you need are strings and treats like doughnuts or pretzels. Hang up the goodies at mouth level and watch guests trying to eat them without using their hands. Perfect for both kids and adults, this game ensures everyone is entertained, even unexpected young guests.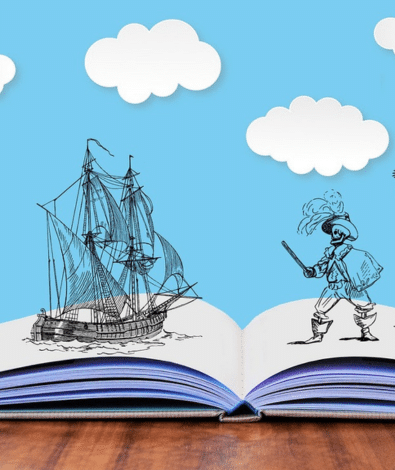 72
Scavenger Hunt
Fun for people of all ages, a "scavenger hunt" (or "treasure hunt," if you want) lets everyone exercise all that extra energy in a healthy and fun way. Enjoying the outdoors while having party guests hunt for as many treasures as possible, in as many hiding spots you can manage.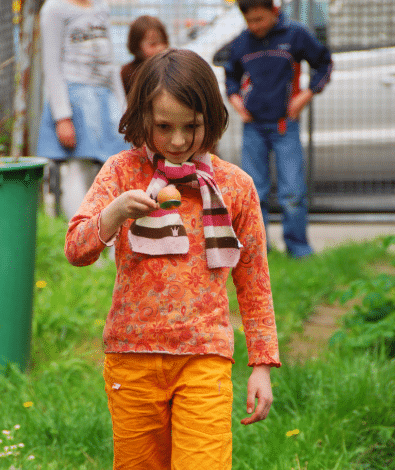 73
Egg-and-Spoon Race
For the brave at heart, hard-boiled eggs and a spoon are all that you need to show kids a good time. Who'll win? Who'll drop their egg? Watch the race to find out! Bonus tip, you can even turn this into a relay egg-and-spoon race for the slightly older kids.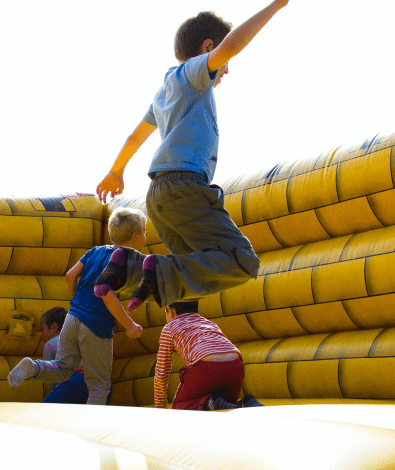 74
Jumping Castle
This one requires a bit of investment but we promise this gift will light up the birthday kid's day — and all the kids they've invited. Inflate the castle and let them bounce, soar, spring, stomp, and generally get all that energy out of their systems.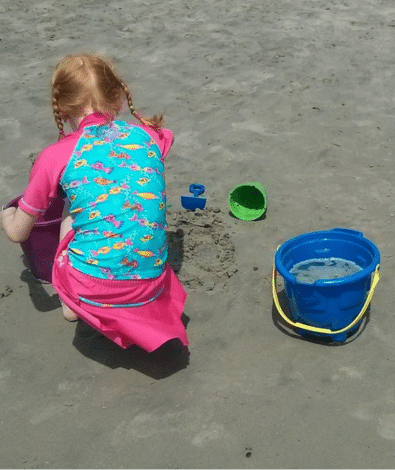 75
Sandcastles
Planning a beachy birthday party? We've got just the game suggestion for you. Hand out buckets, glasses, and seashells, and activate each kid's creative gene. Challenge them with creating sandcastles, mermaids, or anything made of sand, and prepare to be amazed at what they create.