People Are Obsessed With Whipped Coffee. Here's How To Make It
With National Coffee Day approaching, we look at a coffee trend that has taken the internet by storm.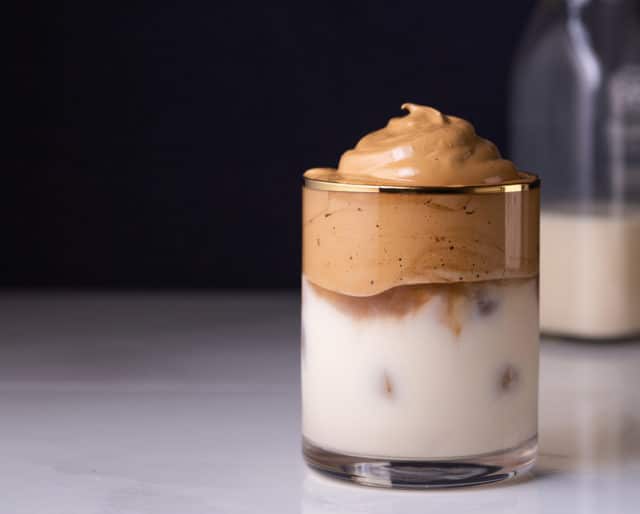 We're about to enter an important time of the year for coffee lovers, with not one but two coffee holidays on our calendar that are just days apart. First up we have National Coffee Day on September 29. Be sure to check in with National Today closer to the time as we'll be updating our website with all the deals that are available so that we can help you score some great value, or maybe even free, coffee. Just after that, on October 1, is International Coffee Day, where this time we'll be celebrating coffee and it's awesomeness with the whole world.
Whipped coffee is on the menu
Maybe you should be celebrating National Coffee Day by trying something a little different. Whipped coffee, which is sometimes referred to as dalgona coffee, has surged in popularity since a viral video on TikTok blew up earlier this year.
https://www.instagram.com/p/B-INQDUFBcs/?utm_source=ig_embed
It looks pretty darn tasty, right? Part of the reason it has become so popular is that it is pretty easy to make but looks super fancy when it's finished. To knock one together all you really need is some instant coffee, hot water, sugar, and milk. Here's Connie Volume showing us how she made hers. This video is notable for two reasons. Firstly it teaches you how to make that lovely whipped coffee in the Instagram post above, and secondly, a random dog starts barking at around two minutes and fifty seconds in. That dog definitely took a dislike to the glass being filled with ice.
It's versatile
Yes, it looks tasty as a coffee, but have you considered using whipped coffee as a mousse topper for your chocolate muffins? No? Well, @hovkonditorn has and it looks phenomenal. It actually looks as though it would go really well with a coffee, although with all that caffeine we're worried we won't be getting any sleep if we indulge ourselves too much.
https://www.instagram.com/p/B-IFberlhc7/?utm_source=ig_embed
Whether it's a whipped coffee or your traditional go-to favorite, make the most of National Coffee Day when it arrives and treat yourself to something tasty.