Spicy Chicken Sandwich Is The Most Popular Food In America Right Now
As National Greasy Foods Day approaches, we take a look and the fast food cult favorite of the year!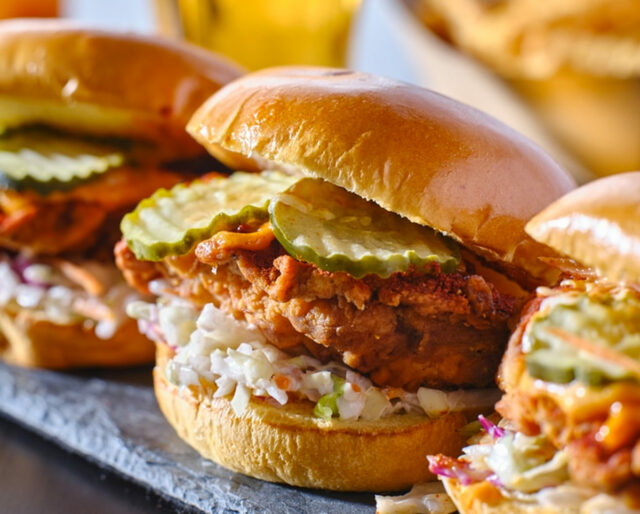 We'll be celebrating National Greasy Foods Day on October 25. It's the feel-good holiday to have a guilt-free day of firing up the frying oil and cooking your favorite greasy meal. Although these foods shouldn't be eaten on a daily basis, it doesn't hurt to indulge every once in a while!
Although most restaurants have shut their doors to dine-in service and the way we grocery shop has changed in 2020, food delivery has never been more popular. It turns out, the most popular food people are craving this year is a fast-food cult favorite.
Spicy chicken sandwich for the win
The most popular dish of 2020 so far is the spicy chicken sandwich, according to GrubHub's State of the Plate report. During the first half of the year, they watched trends from over half a million orders placed every day. It turns out that quarantined Americans who are working from home or just don't have time to run to the grocery store craved spicy chicken sandwiches. So much so, the menu item saw a nearly 300 percent increase in popularity in comparison to 2019.
The runners-up were plant-based burgers at a 291% rise in popularity and chili, at a 228% rise in popularity. Two drinks also made the list — vanilla shakes saw a 273% rise in popularity, followed by iced lattes, which are 261% more popular.
Why is the spicy chicken sandwich so good?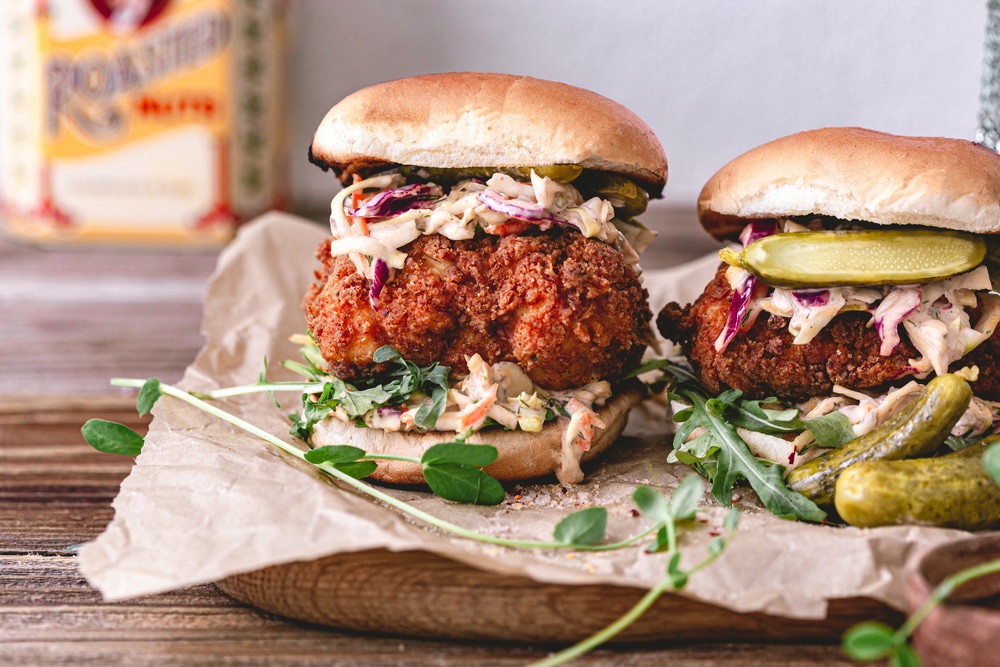 The spicy chicken sandwich, obviously a delicious top-pick for most food lovers, is essentially a sandwich made of boneless chicken white breast which is topped with a spicy seasoned bread of peppers and spices. Common seasonings include garlic powder, onion powder, oregano, smoked paprika, salt, cracked pepper, jalapeno juice, crushed red pepper flakes, which are stirred into the bread crumbs.
The chicken can be dipped in hot sauce or buttermilk and egg and breaded with flour, cornstarch, and spices. Commonly the chicken sandwich is served on a kaiser roll with toppings such as mayo, iceberg lettuce, tomato, shredded cabbage, bread, and butter pickle slices, coleslaw, or Monterey Jack cheese. The spicy chicken sandwich is a favorite offered by many fast food restaurant chains, such as Wendy's and Popeyes. There's usually a debacle about which place serves the tastiest spicy chicken sandwich, with many food bloggers taking in upon themselves to rank the most delicious of all.
If the spicy chicken sandwich is your greasy food top pick, make sure to savor it on National Greasy Foods Day. Either order in or try your own recipe, afterall, it's all about celebrating all those tasty greasy foods!