9 Of The Best Cookies In The Southern States
As National Cookie Day approaches, we take a look at the most delicious cookies in the south!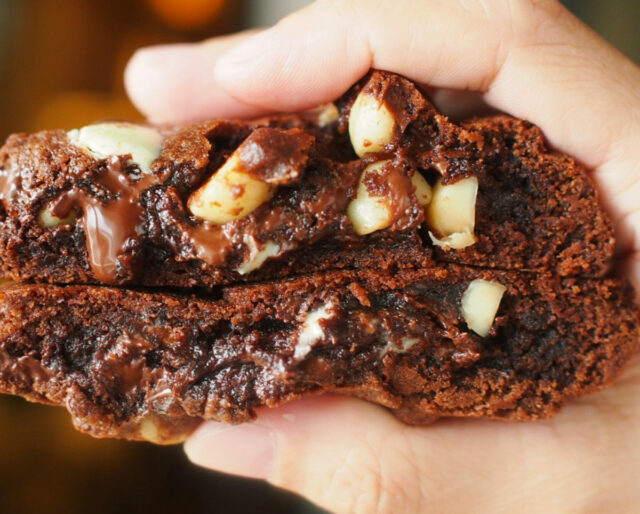 We'll be celebrating National Cookie Day on December 4. It's the perfect day to refill your cookie jar with your favorite brand of munchies, or bake your own! In England and Australia they're referred to as biscuits, in Spain they're galletas. Germans call them keks and in Italy, they have several names to identify the various forms of cookie. In America, the Dutch word 'koekje' was Anglicized to 'cookie.'
There are so many different types of cookies. No matter where you're from, cookies are a frequent element of a dessert line up. From grandma's special recipe to cookies from the grocery store, everyone has a personal opinion on the best cookie. And, cookies are so simple, which makes it the obvious choice for the best all-rounder delicious snack. 
Prepare your tastebuds because here is a list of some of the best cookies in the southern states of America. From the traditional to the wacky, you're going to want to add these bakeries to your bucket list!
Alabama: Bandit Baking Co.
A melt-in-your-mouth chocolate chip cookie isn't hard to make. You can get that from store-bought cookie dough. Bandit Baking Co. in Birmingham makes pretty perfect cookies also.
Florida: Thursty's Cookies
Order a 4-pack of delicious baked goods such as Give Me S'Mores (based off the campfire treats), Birthday Bomb (think sugar cookie with white chocolate chips, m&ms, and sprinkles), OreWOW (cookies & cream bliss), and Choco-Peanut Explosion. These jumbo-sized cookies will blow you away.
Georgia: Cookie Creations of Atlanta
These cookies in Atlanta are not only delicious, they're also handmade gourmet cookies rich with authentic ingredients.
Kentucky: Please and Thank You
This bakery's classic chocolate chip cookie has won several awards. Thanks to Please and Thank You's creative thinking, you can buy a batch of the famous cookie dough and bake it yourself for warm gooey cookies on your couch in less than 20 minutes. 
Louisiana: Willa Jean
This New Orleans restaurant bought itself Instagram fandom by offering a one of a kind chocolate chip cookie dessert. They serve freshly baked cookies with a glass of milk and a hand mixer blade full of unbaked cookie dough. 
Mississippi: La Brioche Patisserie
In Jackson, Mississipi, this delightful patisserie serves the most scrumptious sweet and salty cookies! Don't forget to check out their Macarons too, with deals on 'ugly mac' packs.
South Carolina: King Street Cookies
Over 60 varieties of cookies, ice cream and coffee too, this Charleston bakery is super popular and for good reason! They also have a Root Beer Float cookie…
Tennessee: HiFi Cookies
It's definitely sugar and soul for this modern cookie company based in Nashville. Born out of a love of music, the folks they share it with, and of course, sugar, their mission is to make fun, delicious, and creative cookies. HiFi's cookie inspirations come from childhood classics like Fruity Pebbles, Cosmic Brownies, and of course, Chocolate Chip Cookies.
Texas: Pondicheri Bake Lab
This place may sound like some mad scientist's experiment, but that just means they're cranking out cookie flavors with brand new Indian-inspired spice combinations. For a little sweet and spicy kick, try their Chocolate Chili Cookies.
No matter if you're choosing to stay in and bake or purchase some cookies from this amazing list of places, on National Cookie Day, savor each and every bite!