Now that you've decided to pick up flowers for Valentine's Day, make sure you know which flowers to pick! Different flowers have very specific meanings, so check out this nifty guide.
1. Roses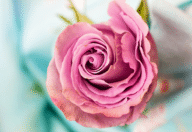 The classic. But remember, while red roses stand for love and passion, pink roses hold a more poetically romantic sentiment, and yellow roses symbolize friendship.
2. Peonies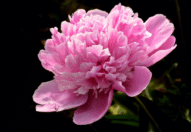 Peonies symbolize prosperity and romance. They are a great flower to share with your spouse because they are meant to spread good fortune and happiness in marriage.
3. Gerbera Daisies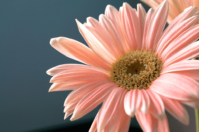 The Gerbera's message is simple: to spread happiness. It often refers to the innocence of children, so this is a great flower for parents and kids to share.
4. Tulips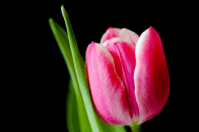 Stemming from Turkish and Persian lore, tulips are meant to symbolize "perfect love." Red tulips are typically given for true love, and — make sure to remember this one — white tulips are sent as a message of forgiveness.
5. Orchids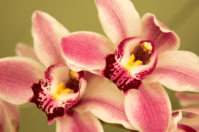 Purple orchids are the way to go if you are trying to win someone over. They symbolize admiration and respect.
6. Carnations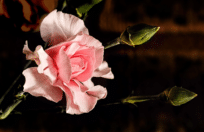 Carnations are a versatile flower with many meanings depending on their color. For Valentine's Day, stick with either dark red, which symbolizes love, or light red which suggests admiration.
7. Irises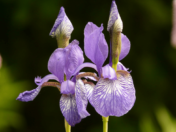 Irises have a long history, going all the way back to ancient Greece. While they hold many meanings, yellow irises are a great pick for Valentine's Day because they symbolize passion.
8. Gardenias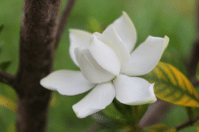 Gardenias are a very popular wedding flower because they symbolize purity and love. With their sweet fragrance and bright white color, they also make a great addition to your Valentine's Day bouquet.
9. Alstroemeria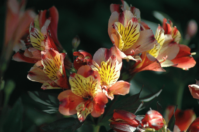 Also known as the Peruvian lily, the Alstroemeria symbolizes friendship and devotion because the twists in the stem reflect the twists and turns in our most important relationships.