This Man Brought A Llama in A Tuxedo To His Sister's Wedding
As National Llama Day approaches, we look at how a joke between siblings led to a llama in a tuxedo gatecrashing a wedding.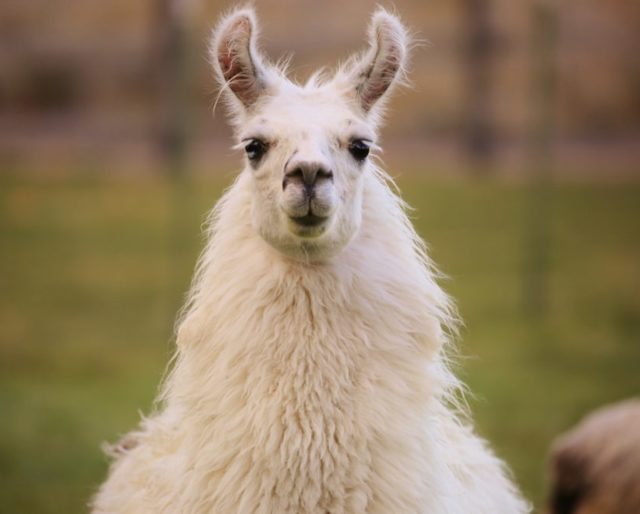 National Llama Day is on December 9 and what better way to celebrate than by telling the story of Shocky, perhaps the most famous llama of 2020. Shocky caused a stir online earlier this year when he turned up to a wedding in a tuxedo (looking like a million dollars, might we add).
It all started with a joke
You know how some jokes between family members seem trivial at the time, but they just kind of stick around and grow to become a running theme? This is exactly how a llama ended up at a wedding. Five years ago, during a road trip to Indiana from Ohio, Mendl was listening to his big sister Rita talk about her future wedding "as if it was going to happen tomorrow."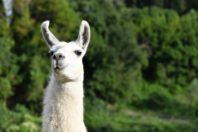 Mendl, doing his best to irritate his big sister as all little brothers do, promised Rita that if she made him go to her wedding, then his plus one would be a llama. Rita dismissed her brother's threat and even jokingly agreed to Mendl's special guest. Usually, the joke would stop there, the family would find something else to bicker about and the llama would slip away and out of sight. Not this time.
Brothers will be brothers.
Mendl wasn't about to forget the invitation and for the next five years, he reminded his sister of her promise at least twice a week. Rita could sense what was on the horizon and was continuously trying to strike a deal with Mendl, as she puts it 'doing literally everything possible to make sure it didn't happen.' But brothers will be brothers and when Rita got engaged in October 2019, Mendl began putting his plan into action.
Mendl sourced Shocky the llama from a local farm and commissioned a special tuxedo for his guest. You have to admit, Shocky does look pretty smart.
5 years ago I promised my sister I would bring a llama to her wedding from pics
Rita, knowing Mendl and his mischievous ways, wasn't exactly surprised that her little brother had rented out a llama and dressed it in a tuxedo. Being a good sport, she agreed to come out and have her photo taken with the guest. Shocky was naturally a huge hit with the guests, who all took it in turns to get their photo taken with him.
The photo went viral on Reddit and so for National Llama Day this year, we honor Shocky, the fluffiest and cutest wedding guest of 2020. What a legend.