150 Thank You For Birthday Wishes
Find the words to express gratitude for the birthday wishes that made your day memorable.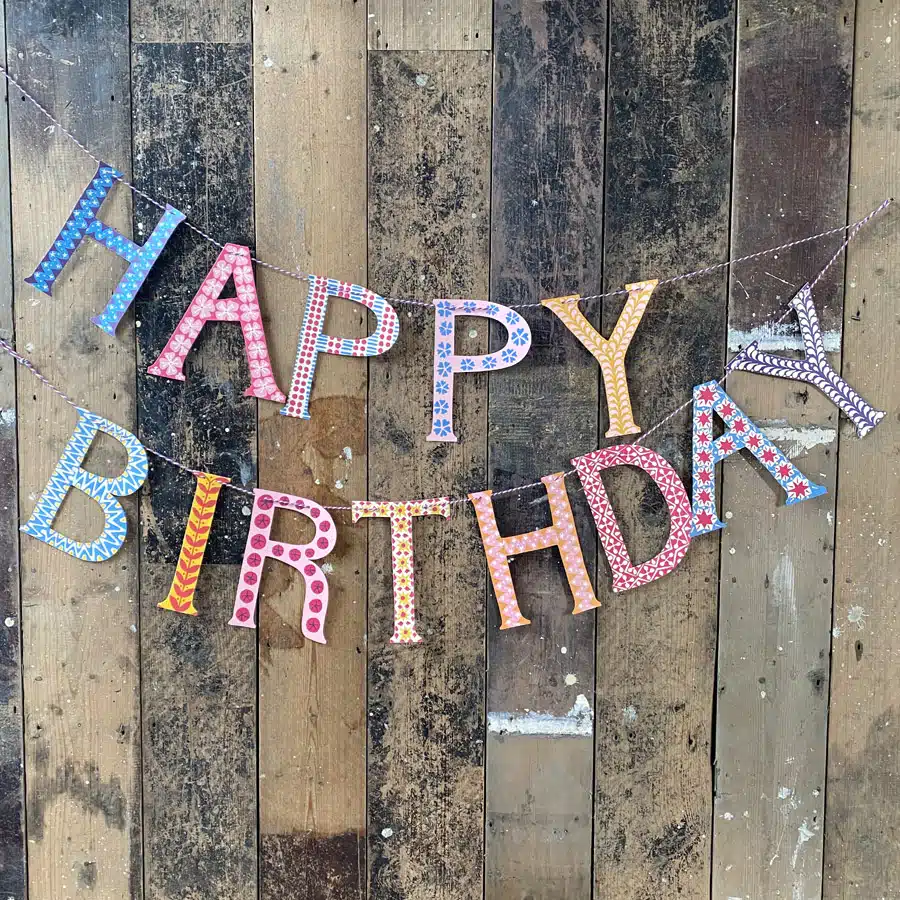 Offer thanks for the birthday wishes you receive from your loved ones with the right words. Responding to these kind gestures goes beyond a simple "thank you." It's an opportunity to express gratitude, strengthen relationships, and share the happiness that their words brought to your special day. We've compiled mindful and personalized responses, ranging from short and sweet messages to elaborate notes.
Whether you're responding to a family member or friend, our replies will help you craft responses that convey genuine gratitude in whatever tone you wish. So, let's delve into the world of appreciative communication and ensure that your loved ones know just how much their birthday wishes mean to you!
Heartfelt Thank You For Birthday Wishes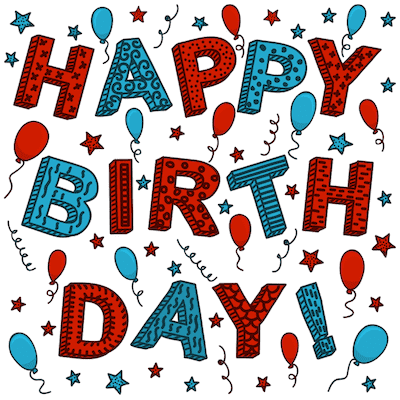 1
I appreciate your affectionate words on my birthday. Thank you for bringing warmth into my life.
2
Your wish for me was beautiful; it brought tears to my eyes. Thank you!
3
I was excited about every other person's message, but I couldn't wait for yours because I knew it would be perfect. I'm so grateful.
4
I appreciate your kind words. I feel so happy and loved because of you.
5
Your birthday wishes filled my heart with so much joy. My gratitude is endless.
6.
To describe incredible is to illustrate you. I appreciate you always.
7
You would be my most prized possession if I had a thousand options. I appreciate you being around for me.
8
I appreciate your thoughtfulness and do not ever take it for granted. Thanks a bunch!
9
The simple fact that you think about me with so much affection elates my heart. I appreciate your love.
10
Having you in my world is like having a garden filled with beautiful flowers. You're special to me. Thank you!
11
I can accomplish anything I set my mind to because I have you. Your wishes for me are well appreciated.
12.
I'm at ease when I'm with you. Your presence alone is one of the best feelings in the world. Thank you for your kind wishes.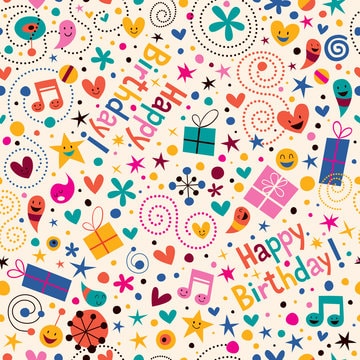 13
Your words always have a way of reassuring me that I have a great life ahead of me. I can't thank you enough.
14
I felt your wishes so strongly that I could put them in a box. That is quite gorgeous of you. Thanks!
15
While I read those lines, I held my breath because of an overwhelming flood of love and gratitude.
16
Your thoughtful birthday greetings touched my heart and made my special day more memorable. Thank you for your kindness and generosity!
17
I am overwhelmed by the outpouring of birthday wishes that I have received. Each message made me smile. I am so appreciative of your kind words.
18.
I feel immensely fortunate to have someone like you who took the time to send me such a lovely birthday wish. Your intentions mean everything to me. Thank you so much!
19
Your birthday wish brought joy to my heart and reminded me of all the wonderful people I have around me. Thank you for making my day extraordinary!
20
I am made humble by the plethora of birthday wishes that have come from far and wide. Your well wishes and love have made my celebration genuinely remarkable. Thank you!
21
Call me selfish, but sometimes I ponder whether it would be possible to package you up and have you to myself, just like the birthday wish you sent. Thanks a million!
22
I'm glad I get to be one of those who experience your company. You're a gift to humanity. Thank you for the birthday wishes and for existing in my era.
23
We met in the craziest way imaginable, and drama has characterized our lives. I fancy going on this ride of life with you. Many thanks!
Funny Thank You For Birthday Wishes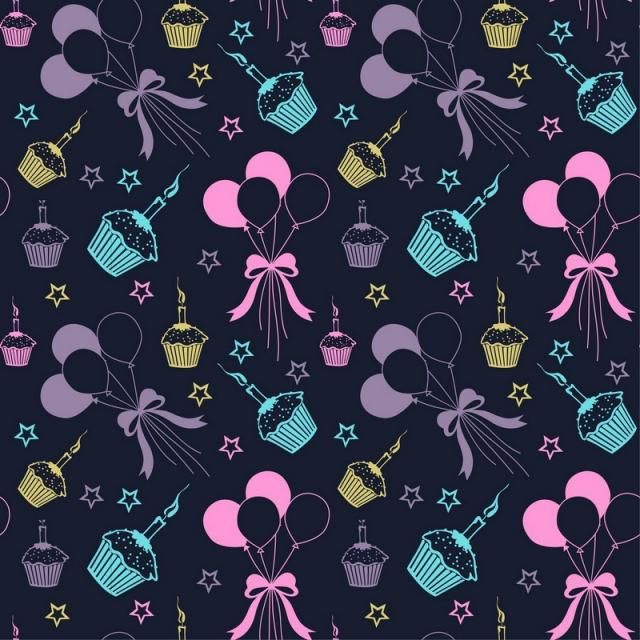 24
You couldn't help but flaunt your mustache. I'll start growing mine this year, I can assure you. My day would not have been the same without you. Thanks a lot for the wish!
25
I was surprised when I saw your birthday wish as a notification on my phone. With your beard, I was thinking it'll come in via pigeon. I'm grateful.
26
My birthday would have been as lonely and cold as Woody Woodpecker's Winter if I hadn't had a friend like you. I appreciate you.
27
I'm glad you didn't steal all of the attention. That's more than enough of a gift for my birthday. Thank you for your good wishes.
28
Yes, I concur. I'm getting closer to graying my hair. Thank you for your comforting words.
29.
Because, as you ought to, you used kind words today. Tomorrow, I will pardon your transgressions. Much love!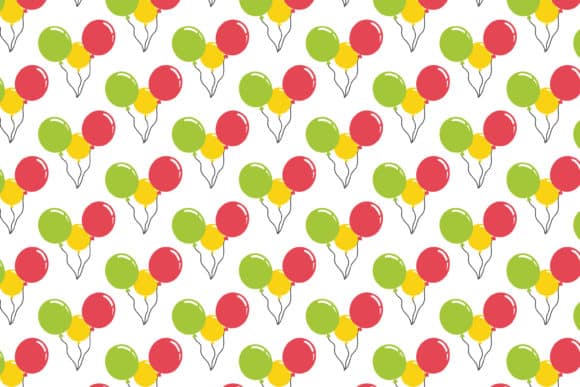 30
It is typical of you to tell me to break a leg on my birthday. I'll remember to wish you the same on yours.
31
I am baffled at how well-written your composition of me turned out. With that said, thanks, pal.
32
Your wish is a mere conspiracy to see me cry, and it worked. I'm wailing. Your message is so beautiful.
33
They say love prevails even when people are at war. I will let you have victory because I am the noble one! Thanks for the lovely well wishes.
34
Stop trying to play Cupid. It will make things look awkward!
35.
You must be feeling like a superhero just because you remembered my birthday. All you need is a cape and tight pants.
36
Wow! Your birthday message was excellent; you ought to pursue a career in acting. Now, everyone considers you to be the ideal friend. I'm awestruck!
37
Having you in my life has been nothing but ecstatic. You never cease to show how much better you are at being a bigger person. You're the best!
38
Given that you only understand me if I use gibberish, how do I express my gratitude for your birthday wish?
39
Many thanks! If you don't see me for a month, I'm at the doctor's office trying to recover from this excessive sweetness.
40
I applaud you for smiling at me to start this personal new year. I feel adored!
41.
Wow, my phone buzzed so loudly with your birthday greetings that I started dancing! Thank you for making me feel like a birthday superstar.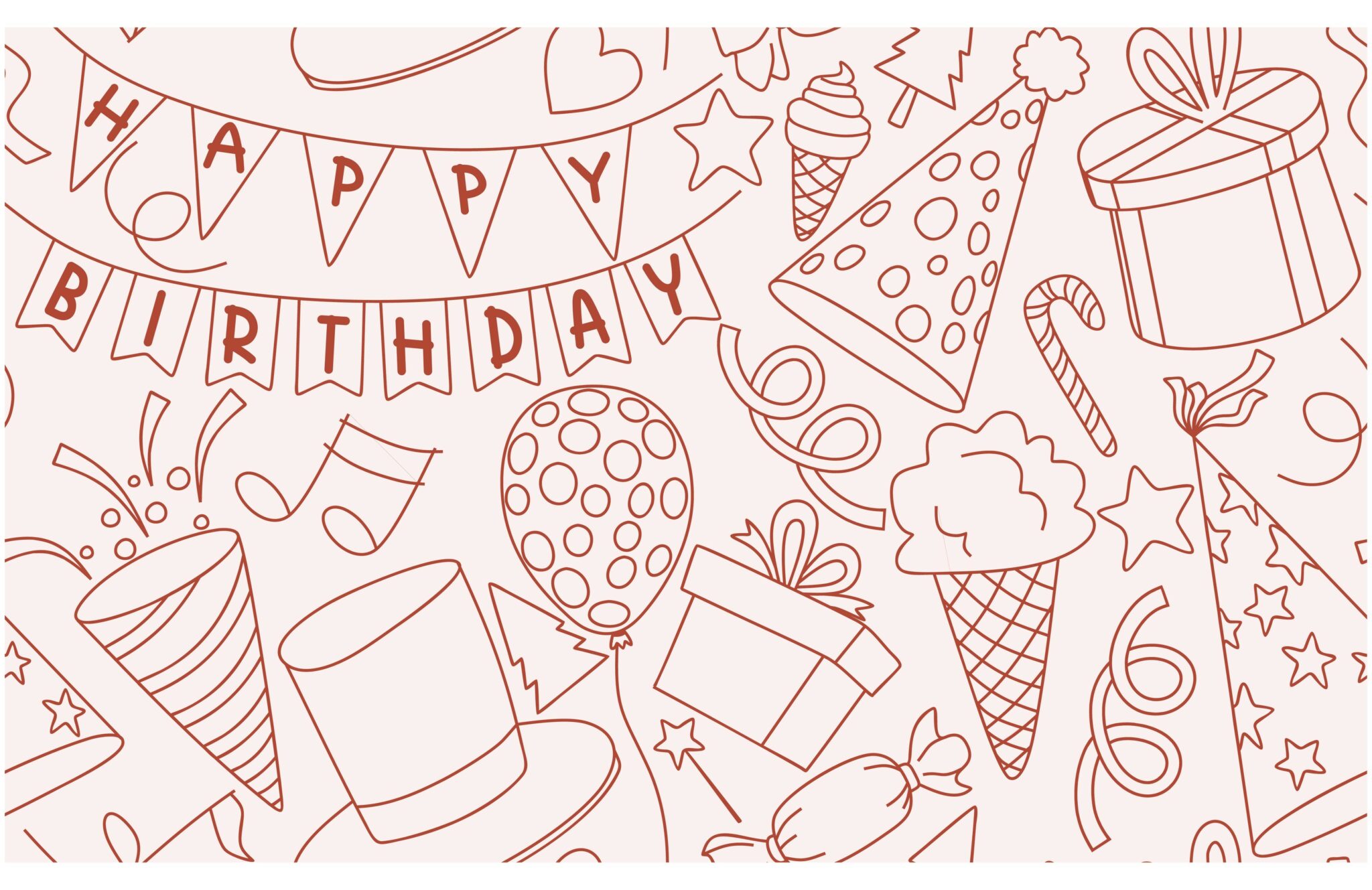 42
You are aging wonderfully, as shown by your hilarious birthday wishes. Your wishes put the 'happy' in "happy birthday!"
43
Thanks to your heartwarming and belly-aching birthday wishes, my heart is as filled as my stomach. You have sincerely made my day unforgettable!
44
Who needs a comedy when I've got people like you? Not only did your birthday wishes make me chuckle, but they also filled my heart with gratitude. Cheers to another year of joy and affection!
45
I'm beginning a new birthday tradition: instead of counting candles on my cake, I'd count the number of smiles your birthday wishes brought me. There were significantly more grins this year! Thank you for making my day empirical.
Thank You For Birthday Wishes to Mom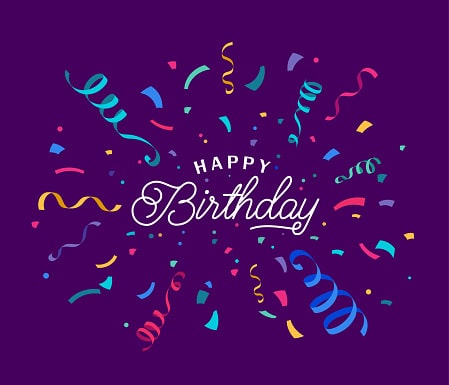 46
You are the one woman who is more capable than I am, more knowledgeable than I am, and kinder than I am. I want you to know that even in my afterlife, I would pick you as my mother. Many thanks for the kind wishes.
47
Mom, we may fight often, but I want you to know that you are my favorite treasure, and your words always light up my heart. I'm forever indebted to you.
48
Here's to all those late nights you worked to keep us safe and well-fed. You're the best!
49
If I should own the world, you gave it to me. Thank you for having me. And for your blessings on my birthday, I'm super grateful, Mom.
50
Because you made it possible, I am always happy when I celebrate my birthday. You will always have my gratitude, Mom.
51.
I am sure that I can conquer the world under your motherly care.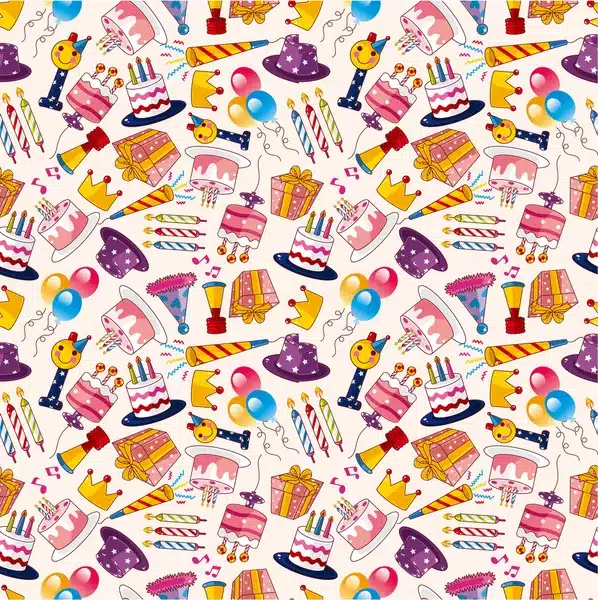 52
I kicked at you while I was in your womb. And as I get older, I still stomp on you with my foolish attitude. But you continue to be loving. Mother, I appreciate your never-ending prayers and blessings.
53
Oh, mother! Your encouraging remarks brightened my day. I love you!
54
You are a queen, a non-stop working mom, and much more. I appreciate you celebrating my birthday.
55
Since I was in your womb, you have provided me with endless comfort. I appreciate your unwavering love, Mom.
56
The most valuable gifts from your unadulterated thoughts have been granted to me, as I wished. Mom, you're the best!
57.
Because you brought me into the world, today is also your day. I'm appreciative of your love, Mom!
58
I adore you, Mom, especially at this time of year when you always make me happy.
59
Your birthday wishes consistently demonstrate that there is no finer mother that I could hope for.
60
Your birthday greeting made me feel even more special because you have always been my rock and a place of stability. Thank you, Mom!
61
I'll never have a reason to feel anything other than lucky after receiving these birthday wishes from you. Much love to you, Mom!
62
I appreciate you being such a great mother. Your birthday greetings brightened my day.
63.
The best present I anticipate every year is receiving your birthday wishes. You're undoubtedly the best mother a person could have!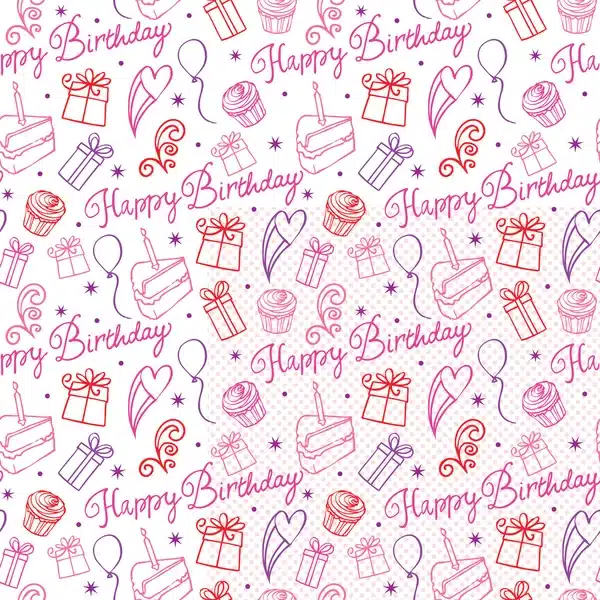 64
You are an incredible mother who always finds the appropriate words to make my heart sing. I love you!
65
Mom, whenever you say these things, I feel like I carry the sun within me. Thanks for your lovely words!
66
Your birthday wish brought tears to my eyes. My gratitude for your messages is endless. Thanks, Mom!
Thank You For Birthday Wishes to Dad

67
You are a strong general who defends his territory and guards his gate. Having a fantastic father is the delight of a home. Thanks, Dad!
68
Dad, I'm so grateful. You gave up so much to help me get to where I am now. There is nothing I would trade you for.
69
You have shown me that it is possible to be loved and treated rightly in a world full of cruelty. Thank you for the warm wishes, my first love.
70
I used to believe that the reasons you corrected me when I made mistakes were motivated by anger. But now I can see how those corrections have made me a better person. I appreciate the inspirational wishes you sent. You have my undying gratitude!
71
I vividly recall my first football goal. You protected me by standing behind me. You are still present in all I do today, Dad. Many thanks!
72.
You are a great example of a father. As I get older, I want to emulate you. I appreciate who you've been and continue to be to me.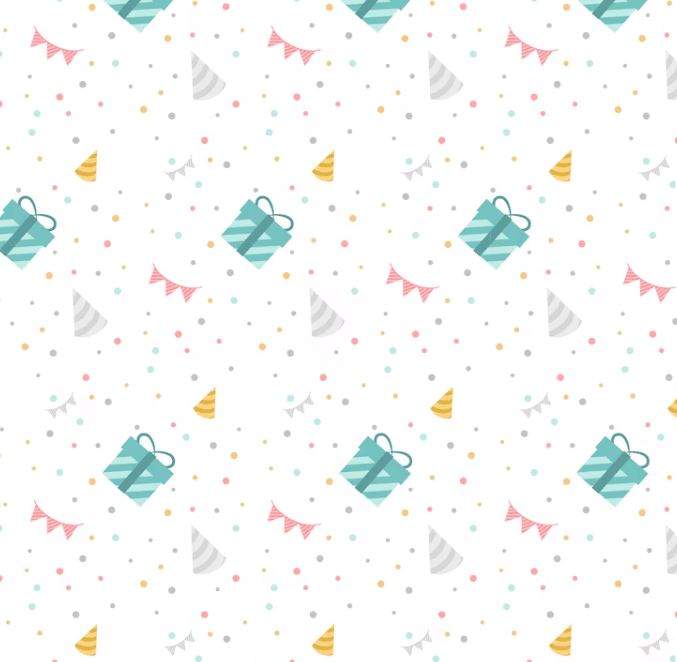 73
Dad, I appreciate your birthday wishes more than all the cake's candles combined! I love you too!
74
Your birthday wishes warmed my heart just as your embraces do. To the man who taught me how to ride a bike and pedal through life. Thank you, Dad!
75
Dad, your birthday wish reminded me of all those enjoyable family get-togethers. I appreciate the well wishes and priceless experiences!
76
Dad, even if I'm all grown up, your love and knowledge will always be the best gifts, as your birthday wish reminded me. Many thanks and much love!
77
Dad, I couldn't stop smiling; your wishes were like a virtual Santa's embrace. Your humor and love always brighten my day.
78.
Thanks, Dad, for the lovely wishes that brought back many great memories! I can't express how appreciative I am that you were there for each step.
79
Dad, your wishes were like a love and laughter time capsule. I look forward to many more years of making lovely memories with you.
80
Dad, much like your smile, your words always have a way of making my heart shine. I appreciate the wonderful birthday wishes!
81
A birthday wish from the man who taught me to dream big has given my day an extra boost of motivation. I'm grateful!
82
Dad, your well wishes showed how fortunate I am to have a father like you. I appreciate the grins and joyful tears.
83
Dad, your text got me thinking about all the amazing adventures we've had together. I appreciate the well wishes and the enduring memories.
84.
Your birthday wishes, Dad, were like a picture of our beautiful journey together. You'd always be the world's best dad.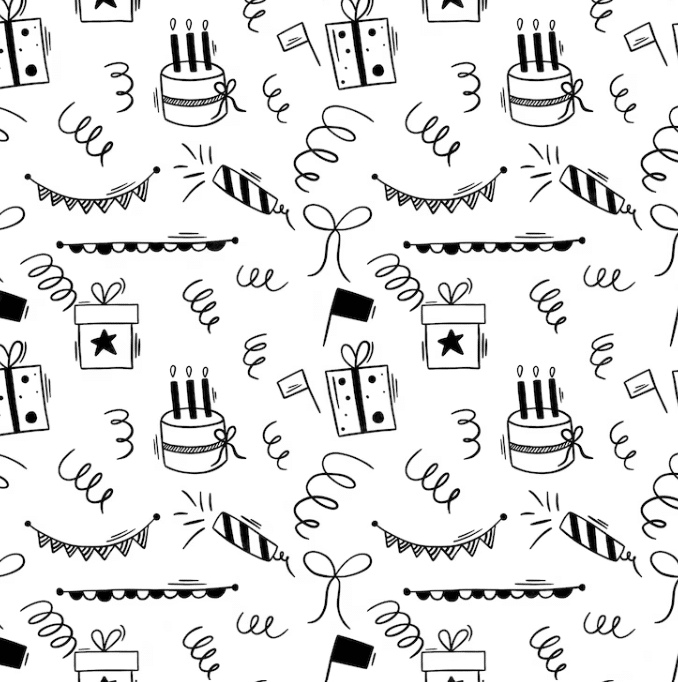 85
Thanks, Dad, for your warm birthday wishes that helped me see how much I've changed and how much you've influenced me.
86
Dad, your wishes were the ideal mix of heartfelt and hilarious, much like the happiest times we spent together. I appreciate you being you!
87
Dad, your birthday greetings were a happy reminder that age is nothing to be afraid of when sharing love and joy. Thank you for being my ever-present Bruce Lee.
Thank You For Birthday Wishes to Sister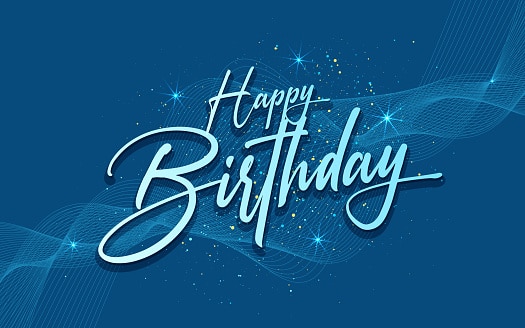 88
Because you are my sister and we share a common bond, we became friends out of choice rather than necessity. As a result, our friendship won't fade or quit. I feel at peace knowing that you love me. Thank you!
89
I received your birthday wishes with a pleasant warmth. I appreciate you for recognizing my accomplishments. Lots of love!
90
You added extra touches to my day that I will never forget. I appreciate you acknowledging my birthday.
91
I want to walk this life with you by my side at every step. I'm grateful, dear sister.
92
You deserve much more happiness than you add to my life. Your words never fail to lighten my heart. Thank you, sister!
93.
To my incredible sister, your birthday wishes brought me joy and laughter, just like when we attempted to sneak out of the house!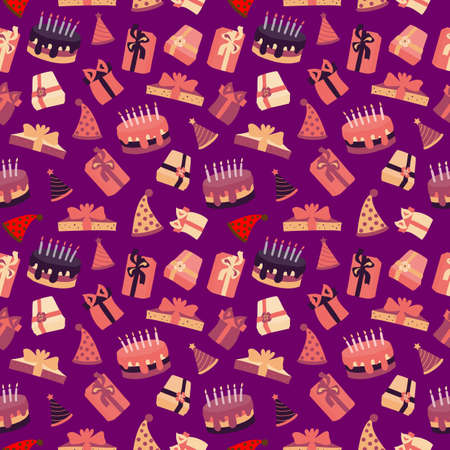 94
Thank you for brightening my birthday with your wishes. Remember when we used to compete for the best slice of cake? "Great times!
95
Many thanks for the birthday greetings! Our misbehavior as children feels like yesterday. Here's to more exciting adventures!
96
Your birthday greetings warmed my heart like you've built me a blanket fort on a rainy day. Thank you for your love and all the great memories!"
97
I send hugs and thanks for the lovely birthday wishes. Our friendship grows, just like your ability to unearth humiliating childhood photos!
98
My dearest sister, you always knew what to say to make my days brighter. Your birthday greetings felt like a long-distance hug. I can't wait to make new memories with you!
99.
Thank you for your heartfelt birthday wishes. You've been my sidekick since the beginning!
100
Thank you for the lovely birthday wishes. Our bond is unbreakable, unlike Mom's favorite vase.
101
Your birthday greetings brightened my day. Let's have a retro movie night and watch the movies we used to watch as kids once more!
102
I'm sending many thanks for the birthday greetings! Growing up with you was an unforgettable and regrettable experience, and I'm looking forward to seeing what the future has in store for us.
103
Thank you for your heartfelt birthday wishes. Whether it was fashion advice or that failed DIY project, you've always been my role model!
104
Your birthday greetings warmed my heart. Let's replicate the photo album we did as kids – prepare for the fashion cringe!
105
Many thanks for the birthday greetings! Our recollections are a vibrant tapestry of stupid pranks and jokes. I wouldn't trade them for anything.
106.
Your birthday greetings made me feel loved and cherished. It's time to get those old journals out and read what we wrote about each other!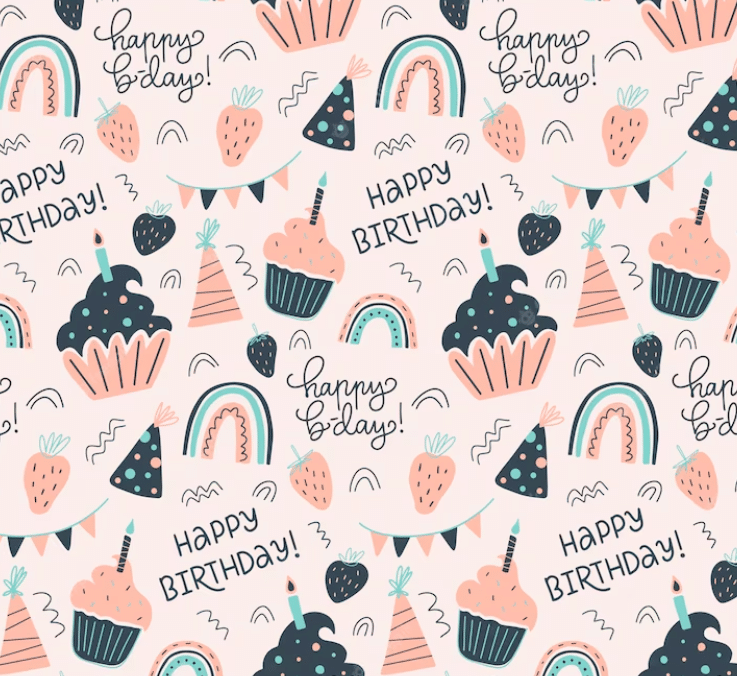 107
Thank you for the birthday wishes. They made my day brighter. The glue that holds our bond together is our shared laughter and secrets. I will always cherish those.
108
Your birthday greetings brought back a flood of memories. Our journey together has been spectacular, from pillow battles to late-night conversations. I adore you!
Thank You For Birthday Wishes to Brother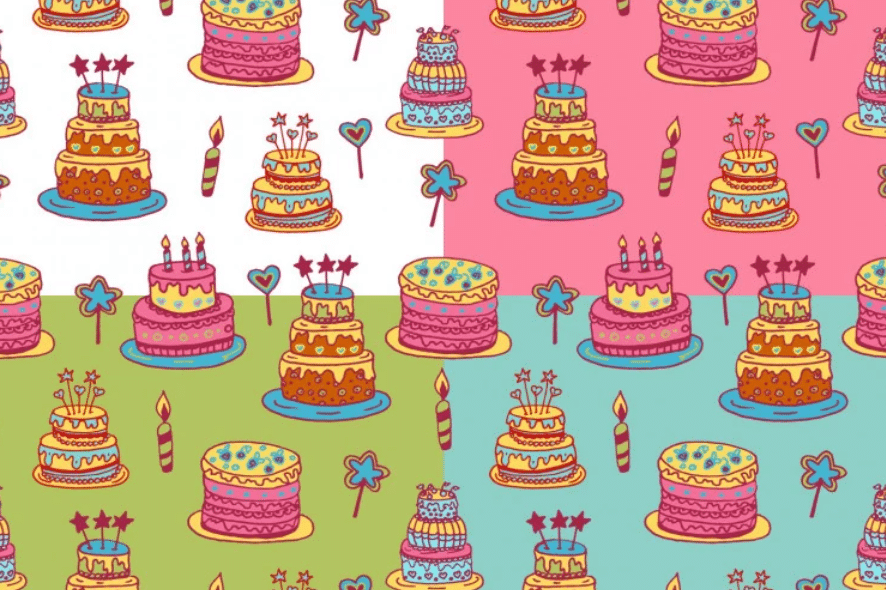 109
To my amazing brother and constant companion, your birthday greetings made my day brighter than all the cake's candles. Many thanks!
110
Dear Bro, Your birthday wishes were the icing on top of my sundae for my birthday. Thank you for your kind words.
111
Brother, many thanks for the birthday love! More so than Mom's chicken soup, your wishes warmed my heart.
112
I'm not just a year older, but you're now a year more experienced in sending better birthday wishes. I appreciate your insight.
113
From one year older to the next, your birthday wishes made it even more precious for me. Who will have gray hair first? Cheers!
114.
Thanks for making my birthday so wonderful! Your well wishes served as party confetti for me.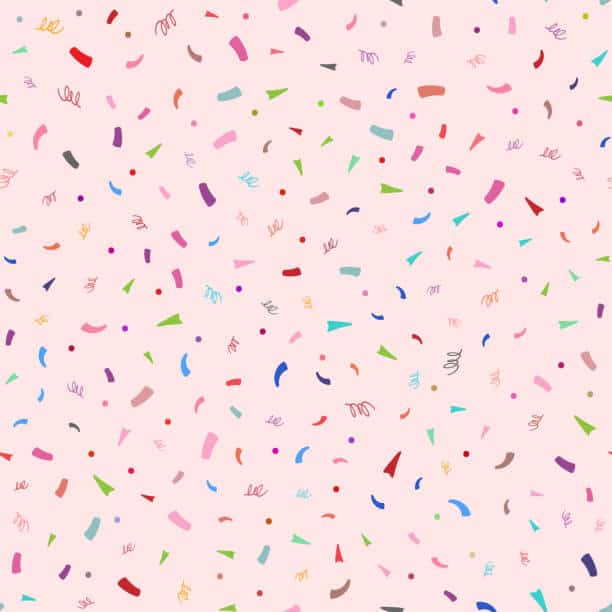 115
To my confederate and birthday conspirator, your well wishes gave my day the ideal spin. In Dean Winchester's voice, "You're awesome!"
116
I never understood why you wouldn't let the boys approach me. I'm grown up now, and I can now see that you rescued me from a lot of trouble. The fact that you are my hero will never change, darling brother. I love you!
117
You constantly stand ready to battle for me. You built me into a queen that nobody could reach; you are the best brother in the world. Bless you!
118
You've finally mastered wishing me a happy birthday, and this new art of responsibility suits you well. I appreciate you continuing the annual custom.
119
Thank you for the birthday greetings, brother! You always manage to give me an excuse to celebrate.
120.
My dear brother, your birthday greetings hit the mark right in my heart. You're a true marksman of love!
121
My best brother has sent me yet another batch of birthday greetings. If that was you, I appreciate you preserving the magic.
122
On this day, your well wishes were like a virtual high-five. I appreciate the thoughtfulness.
123
Your birthday greetings are like enduring presents that bring happiness. I appreciate the endless joy, dear brother.
124
You've always bought the best presents for me, from bikes to birthday wishes. I know you pawned my other gifts, but I appreciate the intention. Thanks for the well wishes, my dude!
125
I appreciate your brotherly love, concern, and birthday greetings. You make getting older seem effortless!
126.
From taunting me to sending birthday wishes, I appreciate your kind words.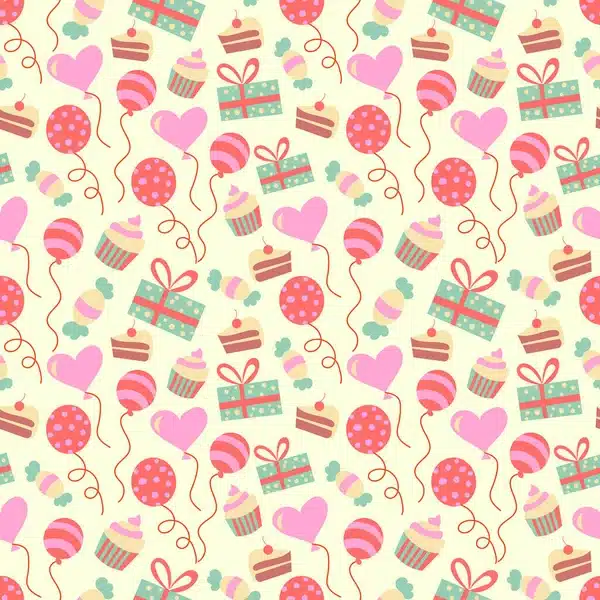 127
Cheers to the hippest brother, and thanks for the best wishes on my birthday! You make childish wonder feel wonderful.
128
Your birthday wishes turned my routine day into a festive occasion. I appreciate you being the best!
129
Hey brother, did you suddenly become a birthday wish magician? Your well wishes made my day a fantastic celebration! Thank you for always adding a sly shine to my life.
Thank You For Birthday Wishes to Friends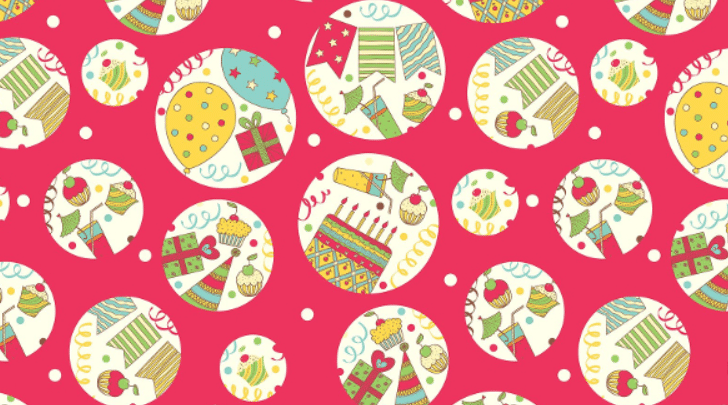 130
Your words always remind me how far our friendship has come despite all odds. I'm super grateful.
131
You have shown me the true definition of patience in a relationship. Thank you for standing by me.
132
If I could buy you a flower, I would travel back to Eden to get you the loveliest flowers. You deserve more than what you wish for me and even more. Thanks a whole lot!
133
What is happiness without a friend, and what is friendship without you? You are precious to me, and I wouldn't exchange what we have for anything. Love you lots!
134
I genuinely cherish the time you always take to acknowledge my birthday. My dear friend, I owe you one.
135.
You amaze me every year, my friend. I appreciate your efforts to make me feel unique.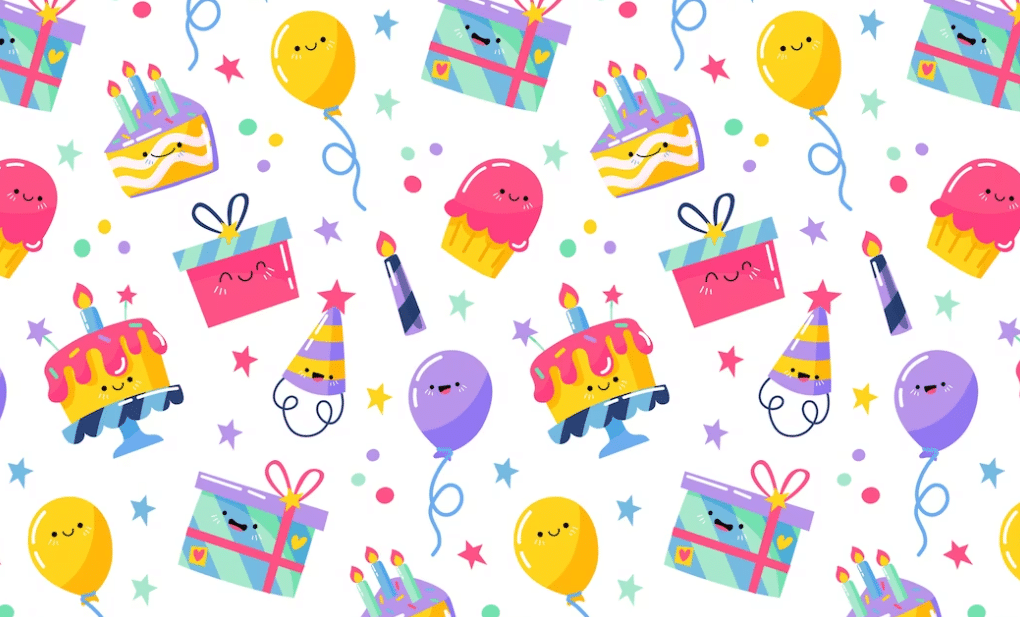 136
Blue skies and a clear mind — that's how you make me feel on my birthdays. My heart is full of gratitude.
137
Our friendship is like daffodils in a field or islands in a stream. My birthday is the ideal occasion to consider this, and you, my friend, never miss that opportunity. I appreciate your kind wishes.
138
Gladness meets delight, and they give birth to peace. To this, I say, "Thank you for showering me with your sweet words on my special day." Seriously, the love is too much to handle. I appreciate you, my friend!
139
To all my wonderful friends, thank you for your birthday wishes; you're the sprinkle on my life's cupcake!
140
Many thanks for the happy birthday, love! You certainly know how to make the aging process feel like a celebration!
141.
Your kind birthday wishes have made my heart do the happy dance. Time to enjoy another year of fabulousness!
142
I appreciate you making my birthday seem special. For that, you deserve a bite of my virtual cake! Now say aaaahhh!
143
I sincerely appreciate your kind birthday wishes! I have officially added another year to my age, and you make me feel like I'm still as great as you.
144
I am very grateful for your lovely wishes. I couldn't have wished for better myself. Let's get together soon to talk over cake!
145
Though I've gained another year, I am incredibly grateful for your birthday wishes that helped me stay forever young at heart.
146
Thanks for the birthday wishes; they made my day feel like a festival of love. Let's keep creating lovely moments together!
147.
I express sincere gratitude for the lovely symphony of birthday greetings. You all are the soundtrack to my life's playlist.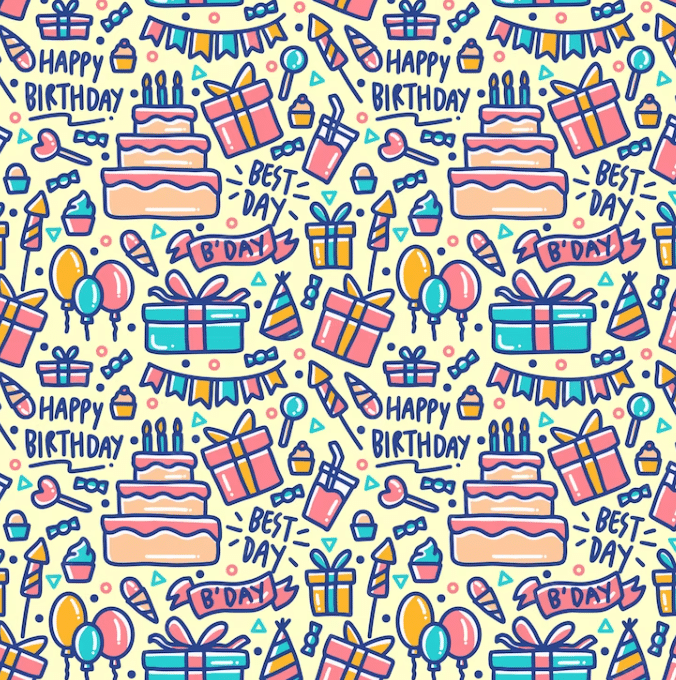 148
I am in awe of your wonderful birthday wishes! A toast is for friendships like ours that endure like excellent wine.
149
Your birthday greetings sparked a flame of happiness that's blazing bright. I'm sincerely grateful to have people like you by my side.
150
I express gratitude for the flood of birthday wishes that made my day special. Let's keep the good times coming, shall we?