Set aside the cocktail attire, step outside the confines of your couch (and sweatpants), and celebrate New Year's Eve with festive outfits! Let these 20 suggestions jump start your creativity.
1. For the diva out there, grab a glitzy gown, a fur (or faux fur) coat, and tease that hair. Hello, Mariah Carey!

2. He's the new Mr. New Year's Eve! Yes, there are a veritable "host" of reasons to dress as Ryan Seacrest on the night of December 31. But even if you can pull off the look, can you really nail that smile?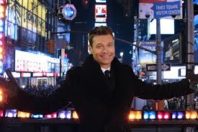 3. Be the center of the party as the countdown begins. What better way than by dressing as the famous New Year's Ball?

4. Feeling bubbly? DIY your own champagne bottle costume.

5. More of a wine person? Gather your friends and go as your favorite wine.

6. Black-eyed peas are a traditional staple for kicking off the new year. They're supposed to bring prosperity!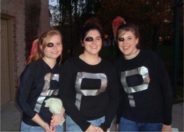 7. Legumes not your style? Here's another way. Throw it back to 2010 as, yes, The Black Eyed Peas.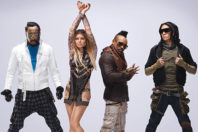 8. Merry (belated) Christmas — "Christmas Story" style. DIY a leg lamp costume and "Fragile" crate. Trust us – your friends will love this!

9. Need a break from costumes? This is your chance to pull off something sparkly! Pair with items from your closet for a mixed, casual-fun look.

10. Keep the mystery alive this season with a fun and festive masquerade ball! Cocktail or black-tie attire with beautiful masks — that's all you need!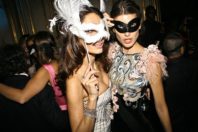 11. If glamour's your style, throw an Old Hollywood glam party, complete with Audrey Hepburn's coiffed perfection!

12. Maybe literature is your jam and "The Great Gatsby" is your muse. Channel the Roaring '20s and embrace all things "flapper."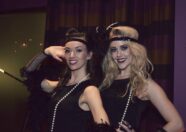 13. Pick your decade and dress the part! How about an '80s theme, complete with neon accessories and big hair?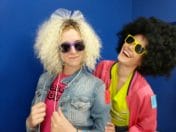 14. Leave out the glamour and embrace Hollywood's fun side. Choose your favorite movie and DIY a costume to match.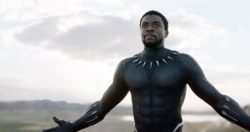 15. On second thought, turn your favorite pajamas into the perfect costume. How about a New Year's Eve pajama party?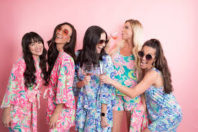 16. Too cozy? Try a throwback to prom! Just choose the decade and go for it!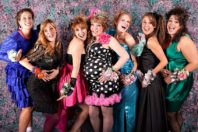 17. Don't cry about it. Or do cry. DIY your own adult diaper, top hat, and sash to create your very own Baby New Year.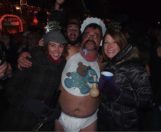 18. When the lights go out, you'll glow! Wear black and deck yourself out in glow sticks, necklaces, bracelets, and even glow paint.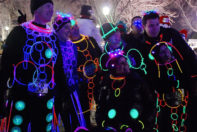 19. Feeling "royal" this New Year's Eve? Dress like one!

20. Need something classy, festive, but warm? Borrow his style for a tailored chic look.