Mardi Gras is all about the parties — and those parties definitely include food. There are some truly special foods iconic to Mardi Gras so don't miss out. Whether you're enjoying them on Fat Tuesday or any other day of the year, you'll love the flavors of New Orleans that come to life when whipping up these dishes. Click on the title for these 17 tasty Mardi Gras recipes.

Crawfish is a Mardi Gras must-have, and these boudin balls are a great way to have it.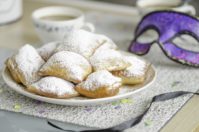 Nothing screams "New Orleans" quite like a beignet. So here's your chance to perfect this adored pastry. You will either need a deep fryer or a fryer thermometer to make these the right way, so be sure you've got one of the two.

Nothing like a classic New Orleans recipe to really get you in the mood for Mardi Gras. This one was created in New Orleans over 100 years ago, so it's certainly tried and true.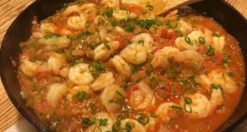 Creole is a staple in New Orleans, so be sure you learn how to make it. And the best part is that it doesn't take much to cook. See for yourself.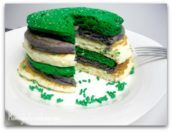 Pancakes are especially popular for Mardi Gras, also known as "Pancake Tuesday." Make this dish even more fun with a couple drops of food coloring.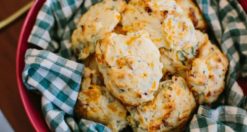 You can have these for breakfast, a snack, or along with your dinner. These biscuits and their cheesy deliciousness make them a favorite for Mardi Gras.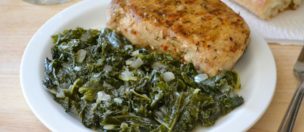 The richness of Mardi Gras food means this kale will be a welcomed dish. Quick, easy, and healthy. What more could you want?

This dish is among the favorites in New Orleans, especially during Mardi Gras. There are a number of varieties of etouffée, but this one is all about the chicken.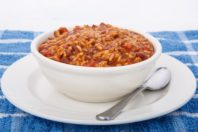 Though it doesn't sound particularly exciting, this dish is a classic and the heart and soul of New Orleans.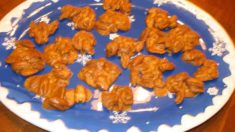 If you're looking for something sweet, this will hit the spot. You'll need a candy thermometer to perfect these, but that's about it.

Rib roast is a favorite this time of year.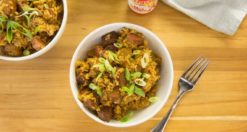 Though this dish does take a bit of attention, it is certainly worth it. You can't have a Mardi Gras without jambalaya, and this dish is the perfect one.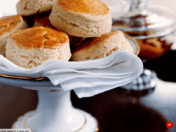 Put a little French into the South with this treat. These biscuits will melt in your mouth and quickly disappear from the table.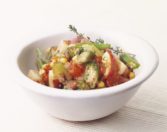 Gumbo is a classic, and this one is vegetarian! You get bonus points for the okra too.

This holiday drink is quick, easy, and full of flavor. Somewhat similar to eggnog, it's almost too easy to drink this up.

If there's one dessert that screams tradition for Mardi Gras, it's this king cake. Splashed with Mardi Gras colors, this cake is different from any other, but something you're sure to love.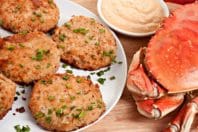 When in the South, you must have crab cakes, and this recipe is among the best. Serve either as a side dish to go with dinner, or as an appetizer.