If you and your Valentine don't feel like eating out on the big night, there are plenty of fun and romantic dinner options to try at home. Here are 11 Valentine's Day dinner ideas.
1. Heart-Shaped Pizza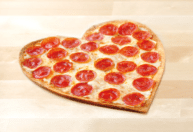 Just pick up some pre-made pizza crust, roll it into the shape of a heart, and decorate it with your favorite sauces and toppings.
2. Shrimp Scampi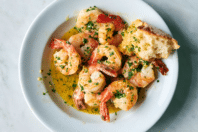 Scampi adds garlic and lemon flavors to shrimp. Serve with a piece of crusty bread to soak up all of the sauce.
3. Seared Scallops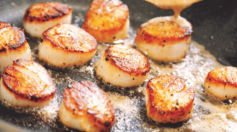 Seared scallops are the perfect pairing for many sides. Try them with roasted asparagus, pasta, or mashed potatoes.
4. Steak Frites

Try pairing it with a peppercorn or Béarnaise sauce!
5. Lobster Mac and Cheese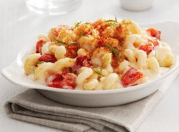 Take this dish to a whole new level. Make sure to use mild cheeses so you don't overwhelm the flavor of the lobster.
6. Traditional Chicken Pot Pie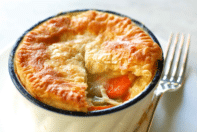 The combination of a creamy filling with a crisp pastry on top makes for a cozy Valentine's Day meal. Just be careful not to burn your mouth on the first bite!
7. Fresh Oysters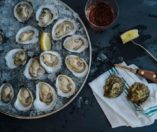 Try oysters from a few different regions and decide which you and your date like best.
8. Chicken Piccata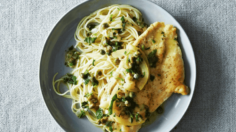 Chicken piccata combines the tart flavors of capers and lemon with chicken stock, white wine, and butter to create a smooth sauce. It's typically served over noodles.
9. Butternut Squash Ravioli with Browned Butter

Sweet, salty, and memorable!
10. Rack of Lamb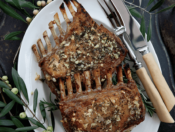 Use spices and herbs like rosemary and sage to enhance the flavor, and make sure to serve it with sides like mashed potatoes or roasted vegetables.
11. Black Truffle Pasta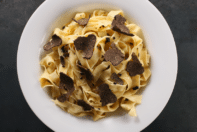 Truffles take this simple dish to the next level. If you can, find fresh truffles to shave over the top of the pasta. If not, a high quality truffle oil will also produce the same effect.