Celebrate someone special in your life.
Create your own custom holiday.

Your holiday purchase includes:
Your own unique holiday page on our website.
The ability to fully customize your holiday and add whatever photos and messaging you want. 
A printable copy of the official National Today holiday declaration certificate.
A message board for friends and family to post well wishes on the holiday.
A social media pack so that you and your friends can post and celebrate the holiday.
Create your holiday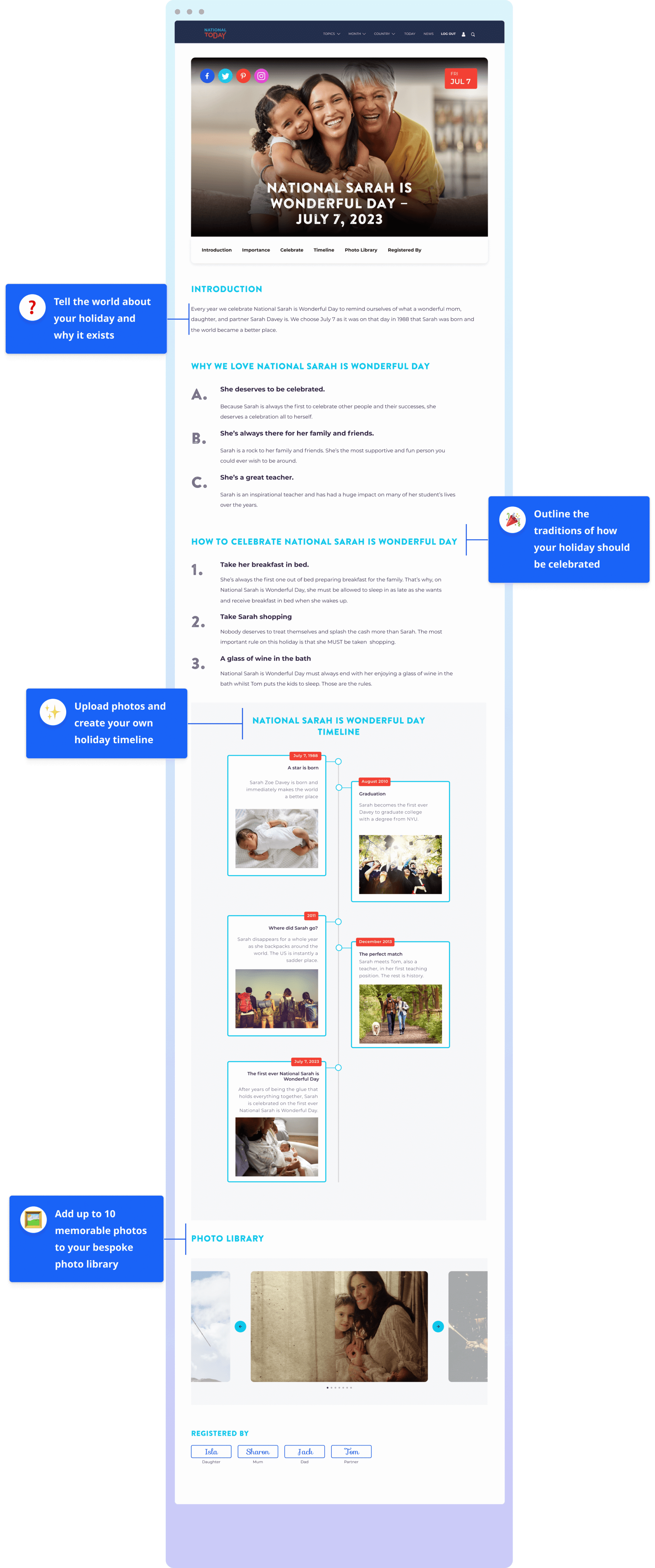 Create your holiday