12 Fun New Year's Nails Ideas

Raise your perfectly manicured hand if you like to match your nails to the season. Be sure to face your hand outward so we can all enjoy your glittering sparkles. This New Year's, we've got a dozen options to help you celebrate if you're unsure what kind of design to rock on your mani. While we love glitter and shine for the new year, we've added some subtly, too. Ready? Here are 12 fun New Year's nails ideas.
New Year's Nails Ideas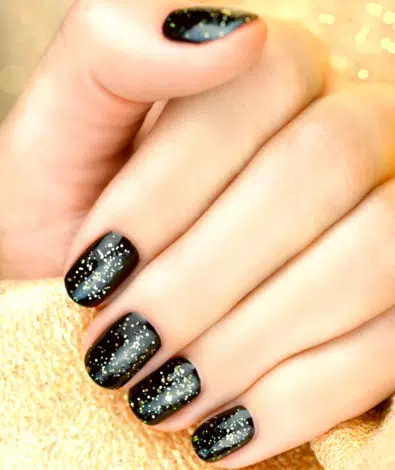 1
Black and Gold Sparkles
Mix sophistication and a sprinkle of "party" with these black nails that end in gold glitter.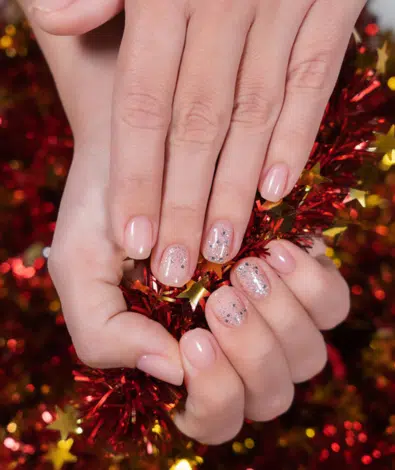 2
Simple Sparkles
If those black and gold nails are a bit too much, what about a simpler option? Go with pale pink and subtle silver shimmers.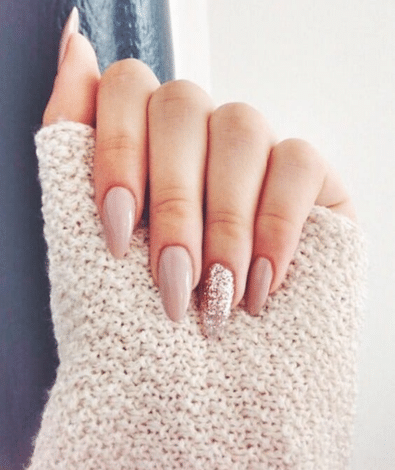 3
Champagne Nails
Keep your mani muted and beautiful with the pale gold of champagne. Add a peek-a-boo of glitter by sparkling up just one nail.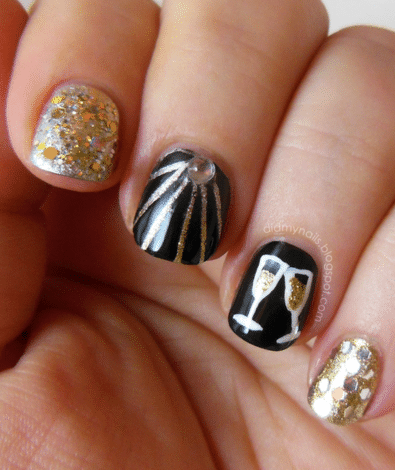 4
Bottle of Champagne Nails
Opt for some adorable nail art to match the bubbly you pop at midnight.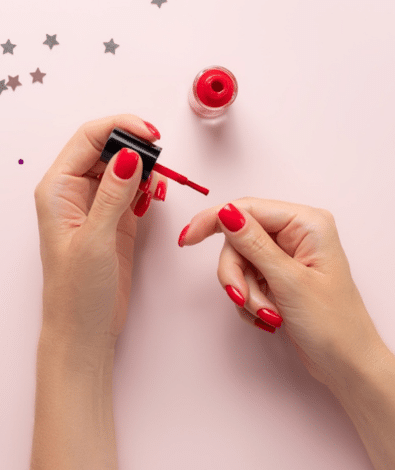 5
Classic Red
Bright berry red isn't only for Christmas. Keep it classic this New Year's with a berry red mani. Add a modern twist with a matte top coat.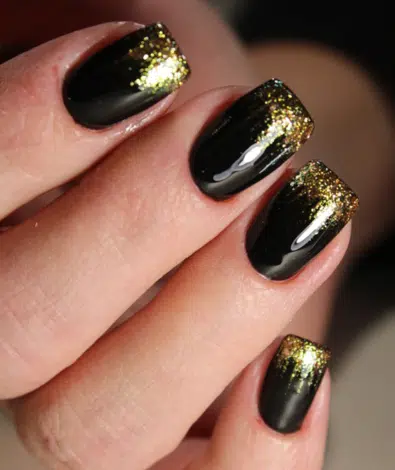 6
Starry Night
Celebrate the evening with nails inspired by the glittering night sky.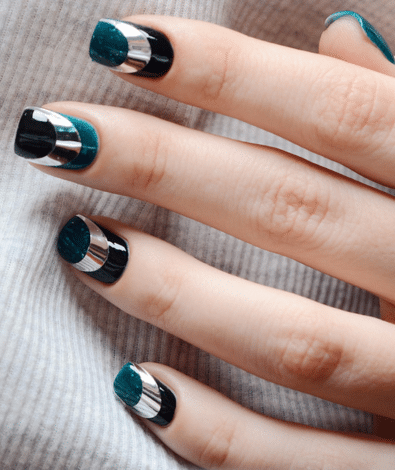 7
Two-Toned Metallic
Mix colors and shine for a bright, funky, anything-goes style.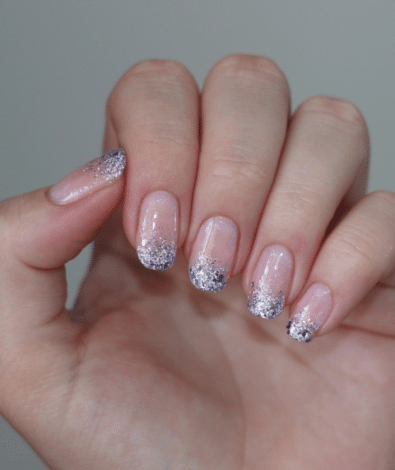 8
Glitter on Glitter
This mani layers four coats of different glitter polishes on your nails.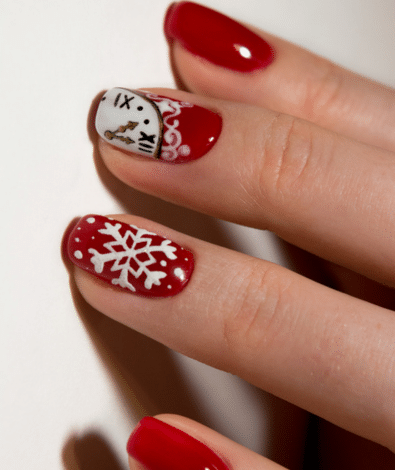 9
Happy New Year
Celebrate New Year's by branding your nails with the new year. Here's an (easy-to-update) style idea.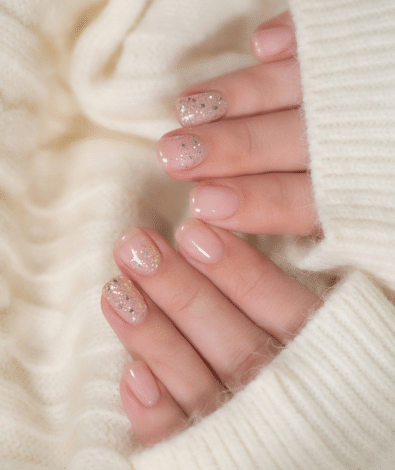 10
Keep It Simple
Is this year going to be the year of minimalism for you? If so, start the year out right with a simple glossy topcoat and just a few pale polka dots. You'll hardly even notice the chips!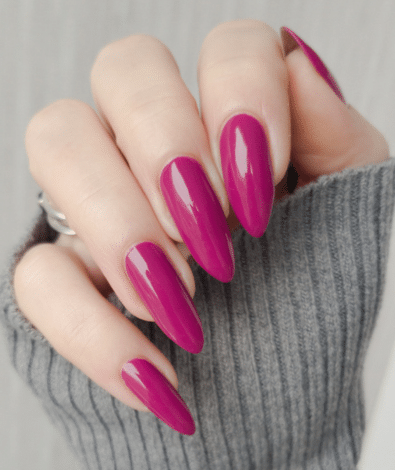 11
Think Spring
Match your mani to Pantone's Spring/Summer color pallet. We love Pink Peacock or Princess Blue for the new year.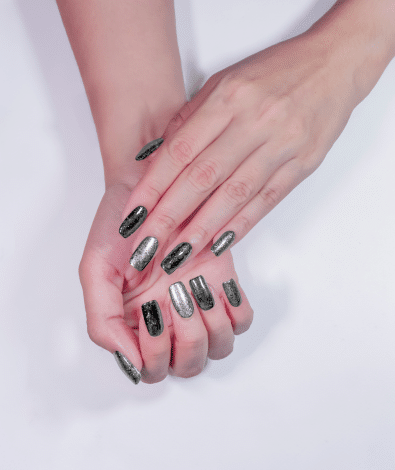 12
All Chrome
This take on metallic adds all-over shine that mixes class and edge.