Everyone observes Father's Day differently. So much of the what a family does depends on the kind of dad they're celebrating. If yours is a swimmer, you may choose to hit a neighborhood pool, a secret beach, or a nearby lake. If he likes a refreshing drink, you might decide to tour a craft brewery, a local winery, or an upscale distillery. But no matter where you end up on Father's Day, there's one part of the day that families everywhere will experience: mealtime! Even then, every dad has a different preference. Here are 6 Father's Day dining deals so you can treat your dad to whatever his heart (or stomach) desires!
Seasons 52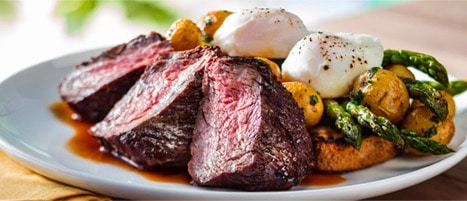 Known for its ever-changing, seasonal menus, Seasons 52 provides meals made with fresh ingredients for natural lighter dishes that don't sacrifice flavor. For Father's Day, they will be offering two options for patrons. The first, for brunch served until 2 PM, offers a prix fixe menu for $29.50 that includes options such as upright French toast and prime steak and eggs. The second, served during dinner, is a surf & turf special for $38.50 with filet mignon and Maine lobster tail.
Firehouse Subs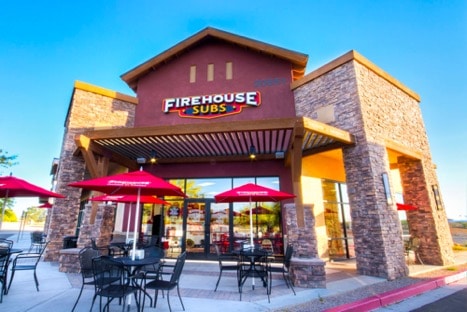 Firehouse Subs will be a serving up a sublime lunch special for Father's Day. Customers can pop in and receive a free medium submarine sandwich with the purchase of another medium or large sub, bag of chips, and drink. If your Father's Day is packed with activities throughout the day, this is a great opportunity to grab a quick meal for two!
Macaroni Grill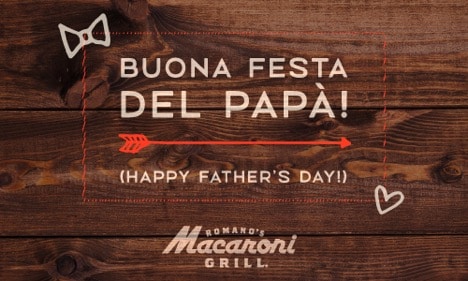 Romano's Macaroni Grill is celebrating Father's Day with a "buona festa del Papà!" This is a great option for families who may not have the chance to sit down with dad on Sunday proper — Macaroni Grill will be offering a 2-course dinner beginning Friday. For $25 per person, you can try their grilled mahi-mahi plate followed by panna cotta, or butternut tortellacci with sticky toffee pudding cake. Delizioso!
Baskin Robbins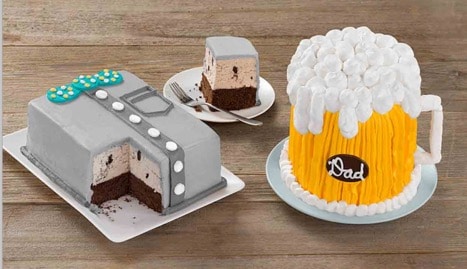 It's possible that your dad wants to be the one behind the grill, stove, oven, or roaster for Father's Day. If you still want to capitalize on a deal for his meal, though, consider Baskin Robbins' customizable ice cream and cookie cakes! You can choose the exact cake design and ice cream/cake flavors that dad will love. Using this coupon, you'll get $3 off any cake purchase worth $15 or more. A "cool" dessert for a cool dad.
Ruth's Chris Steak House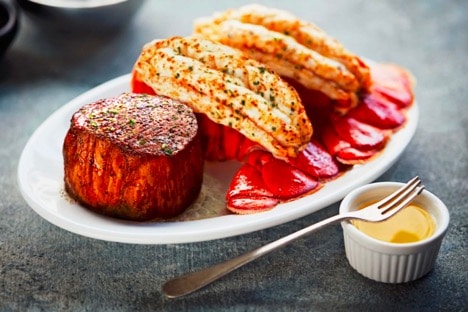 If this Father's Day is an extra-special one for you, dad, and the family, you might consider taking him out to Ruth's Chris Steak House. They'll be offering their own surf & turf deal, which comes with two lobster tails and a choice of a slab of ribeye steak or one of a 6-, 8-, or 11-oz. filet, which starts at $49.95. They'll also provide customers with a $25 gift card for dad so that you can treat him again in the near future!
Amazon Restaurants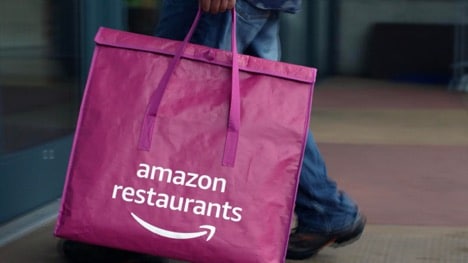 If the end of the day arrives and everyone is a bit too settled in to go out for a big family meal, you don't necessarily have to resort to your own kitchen for a Father's Day dinner. Using the coupon code EAT7, you can order from some of his favorite spots and receive $7 off your order if it's your first time using the service! This is a great way to let dad relax in his favorite chair while still making sure he gets the delicious meal he deserves on this special day.