2019 is coming and you want everything to start on a good note! Like going to an awesome New Year's Eve party, dancing the night away, and ringing in the new year with your favorite people. And a perfect evening needs the perfect dress! But you don't have to worry because we're happy to play fairy godmother. We've put together a list of 20 stylish party dresses ranging from the chic to elegant, to classic, and everything in between. All you need to do now is find your look!
1. Silky Lace Slip Dress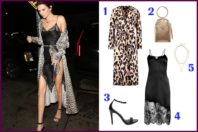 This bedroom-turned-party look is sure to turn heads!
2. Long-Sleeved Wrap Dress

Baby it's cold outside! (And this long-sleeved dress is hot.)
3. Glittery Pencil Skirt

How to be among the glitterati without breaking the bank.
4. Sequined Purple Jumpsuit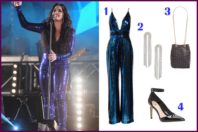 Why blend in when you can stand out!
5. Star-Printed Minidress

Leave them star-struck with this silk crepe number!
6. Velvet Wrap Dress

Soft and sensual velvet for a wintery chic look!
7. Plus Size Crinkle-Pleated Wrap Dress

Fits like a glove and makes you feel like a million bucks!
8. Gold Dress

Be bold… go gold!
9. Soutache Gown

This romantic dress proves that elegance never goes out of style.
10. Flapper Dress

Because its New Year's Eve and you must sparkle!
11. Feather Minidress

A little bit of feather with loads of style!
12. Off-the-Shoulder Dress

A playful dress for the midnight countdown.
13. Multicolor Shift Dress

Rock the sequined look!
14. T-Shirt Sequin Dress

A cool oversized dress that ready for the dance floor!
15. Bell Sleeve Midi Dress

A plus size dress with an illusion neckline and bell sleeves for a feminine look.
16. Little Black Dress

Not just for the new year but perfect for any occasion!
17. Embroidered 3D Flower Dress

A vintage inspired look that'll turn others green!
18. A-Line Velvet Dress

For those who think less is more.
19. Ruched-Sleeved Metallic Dress

This dress screams "party all night"!
20. The Black Tie Dress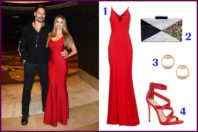 When a formal event calls for a long gown, turn up the heat in red!