We know the holidays can get expensive. These DIY Christmas gift ideas can help! Their quality and thoughtfulness will impress — and you'll save some money along the way. And best of all, who doesn't like receiving a handmade gift?

Honestly, this is what everyone wants for Christmas anyway.

You can make this with just four ingredients!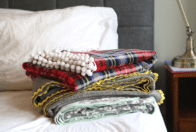 This is a great gift if you're handy with a sewing machine.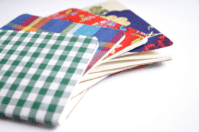 Just glue fabric on a notebook and all of a sudden it's fancy.

Mason jars are cheap and cute. Cocoa mix is cheap and delicious.

For those with little crafting ability, this one is hard to mess up.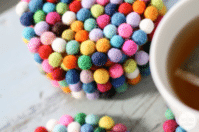 Coasters meet gumballs!

Help your friends and family jazz up their room with a cute monogrammed frame.

For those friends with a little one in school, this gift keeps on giving!

They're trendy and easy to keep alive.

It's a cup, it's a vase, it's a decoration piece!

It's like Febreeze but cuter and more natural.

Everyone has a few extra coffee cups lying around, just waiting to be candles.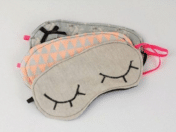 Some light sewing skills will help you turn a cheap eye mask into something cute and treasured.

If you can't sew, you can still make this cute cozy with some glue.

It's not only cute but it's also tiny.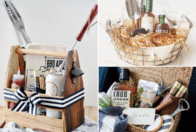 A gift basket doesn't have to be just fruit and flowers.

All you need are some tiny beads, wire, and simple rings to make these beautiful pieces of jewelry.

Who couldn't use some of these, especially during the holidays?

For your significant other, or your favorite couple.