The Best Women's Razors for 2023
You deserve a classic razor with the easiest grip and maneuver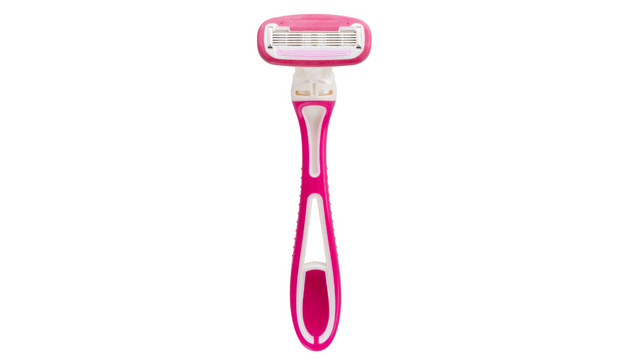 Shaving is one of those tasks many women dread almost every week. The process gets easier when you use one of the best women's razors out there. Women's razors are not intended to generate the "pink tax" – a term used to refer to a phenomenon of women's products costing more than similar products marketed toward men.
Rather, women's razors nowadays are made with a richer technology targeted toward women's habits, convenience, and personal preferences. They are designed to access curved areas and small areas without causing small cuts, for example, some razors come with interesting features like built-in soap to lubricate the skin.
Selecting a woman's razor narrows down to whether you have sensitive skin, your budget, and how regularly you are to use it. There is no one razor that fits-all ladies' shavers which is a good thing and you must be picky.
We have evaluated the top-rated razors – from single-blade, sharp razors to the common traditional Penta-blade versions. Whether you constantly shave or use a razor once in a while, we chose three outstanding razors based on quality, number of blades, safety, and budget.
How We Picked
Quality of shave

A good razor should help you shave quickly without having to pass it multiple times to get the job done. Our top picks make your work easier and save you time.


The number of blades/Sharpness

The more the number of blades the better. Single blades waste time and require much effort while multiple blades are quick and efficient.

Safety/Skin Protection

Safe razors shouldn't leave you with small cuts and skin irritation. We care about your skin and picked razors that are gentle with fewer chances of breaking the skin barrier.


Cost-Effectiveness

Expensive doesn't always mean quality. You have multiple options whether you're feeling lush or on a budget.

Who This Is For
What companies often describe as women's razors are better described as whole-body razors, which suit any kind of hair on your body. So if you shave any part of your body other than your face, this guide is good for you. Facial razors are a special case, but body razors are designed to remove longer hair in long strokes. Unlike body razors, facial razors remove shorter and coarser facial hair.
Electric vs. Manual razors
Both types of razors remove body hair effectively. However, manual razors help you get a closer shave because their blades cut close to the skin surface.
Additionally, a manual razor provides a quick shave as it removes hair in one to a few strokes – although depending on how you want your results. An electric razor may not be as fast because they don't cut too close to the skin and may require a few passes over the same spot for a clean shave.
While safety matters, is it safe to use any of these types? Both manual and electric razors are safe if you use them properly. The blades of an electric razor are not too exposed hence chances of getting nicked are low.
Razors vs. epilators
Razors cut the hair at the skin's surface. Hence, you never get the annoying minor cuts. An epilator, on the other hand, just like waxing does, removes hair from the roots without too much hustle of applying additional perks like sticky hot wax on your skin.
An epilator combines the benefits of both a razor and waxing. This has been the common reason why girls choose an epilator over shaving or waxing. Hair tends to grow back quickly after a shave, especially with a razor, hence you need to shave after a few days.
In contrast, a clean with an epilator will last up to four weeks. In support of an epilator, it saves you on costs since all you need is a battery for it to run.
Differences between male and female razors
Male and female razors have many differences. They differ by the angle of the blade, color, handle, head, arc, and lubrication. Additionally, as stated earlier about the pink tax, female razors are more expensive than males because of the perks they add to them.
The main difference in the razors is not the ability to cut close to the skin or dullness. It is about the rotation, the handle's shape, and the head of the razor. Women's razors have bigger arcs to help avoid nicks compared to men's, which are flat.
Another notable difference is that male razor blades have a greater blade angle because they shave dense hair. In contrast, female razors do not need great blade angles because feeling hair is less dense and softer.
What's the pink tax?
This term refers to the fact that consumer products that target women cost more than similar products marketed toward men. New York City Department of Consumer Affairs reported that women pay an average of 12.5% more than men for similar personal care products. Similarly, women's razors in the US are often more expensive than "male" razors.
Why is it bad?
With the increased use of personal products, paying more for these products over a lifetime can have financial implications for women. The pink tax is a system that discriminates prices for products and services based on gender.
Why You Should Trust Us
We filtered major customer reviews on top companies like Gillette and Billie to learn more about body razor design. The writers of these companies have great content and experience, which helped us make this review trustworthy.
How We Picked
This guide showcases razors that have replaceable cartridges. These types of razors are safe and environmentally friendly unlike the disposable models that dump the entire razor, head, or handle, and when they get blunt. We understand that there is no best razor for everybody as everyone has different cleaning needs and hair types. But the features below helped us come up with razors that are effective and easy to use.
Quality of shave: the key to a quality shave is to get close to where those tiny pesky hairs meet the skin while at the same time avoiding irritation to your skin.
The number of blades: There is no ideal number of blades on a razor. Although most reviewers comment on the good of having a razor with three to five blades. Single-blade razors take a lot of time to shave closely.
Safety/skin protection: safety razors cause less irritation as they only graze the skin once, rather than a couple of times. Single-blade razors also reduce the chances of getting razor burn.
Price vs quality: a razor with more perks is likely to cost more since it guarantees smoothness and comfort during your shave. Lubrication is also very necessary to avoid getting bumps after your shave. Inexpensive razors tend to have fewer perks which decreases the quality you get from them.
Pivoting head: a pivoting head is great as it adjusts to shaving the underarm, bikini area, and legs. Wherever you need to remove the hair you can with a pivoting razor.
The ergonomic shape of the razor blade: the peaks and valleys of our bodies might require different shapes of the blade. Although they require a soft shape without hardened edges, or corners and with a rounded front.
Changeable heads: replacement blades should be available and easily acquired.
Care and maintenance
How to prep your skin or shave
Moisturize your skin so that it is well hydrated and the body hair will become thick. Remove dead skin on your skin so that the razor sweeps through the skin with ease. To avoid irritation, you may opt for a simple shaving gel and apply it to the area you wish to save. The right razor is sharp and clean.
How to care for your skin after shaving
When you are done shaving, rinse, dry your skin and apply your usual moisturizer. Soap and water can make you have dry skin. The aftershave moisturization helps keep your shaven body healthy and hydrated.
Cleaning the blades
You need detergents to properly clean razor blades, although it may not hurt to get some germs off. The cheap way to clean your razor is to rinse it under running water. If it has clogged hairs, immerse it in warm water to soften the debris while shaking the cartridge until all the hair is out.
Changing the razor head
Blades get dull over time. You should consider changing the blades after every seven or more shaves. The frequency of how often to change the blades depends on how often you shave. Blades have also been found to be a breeding ground for bacteria, so changing the razor will always be a good idea.
Do not use a razor if it has:
Rusted blades
Moisture left on the razor can cause the metal to rust and impact its outcome to give you a clean shave. Additionally, it harbors infectious bacteria, which might cause infections.
Broken blades
Broken blades are replaceable, but they may cause bumps or cuts when shaving. Additionally, they may not give you a smooth, clean shave.
It's been used by other people.
You might be at risk of contracting infections if you share personal items. If someone has used your tools, you should consider cleaning them thoroughly or getting a new razor.
How to avoid nicking your skin:
Shaving cream
A thick shaving cream is your number one step to avoid nicking your skin. When using shaving cream, keep close shaves to avoid nicks.
Sharp blade
With a blunt razor, you will require more force to shave little hairs that do not come off. A sharp blade will ensure that you clean a spot rather quickly and help you avoid nicks.