The Best Wireless Multi-Room Speaker for 2023
Enjoy cordless audio entertainment throughout your home with these multi-room speakers.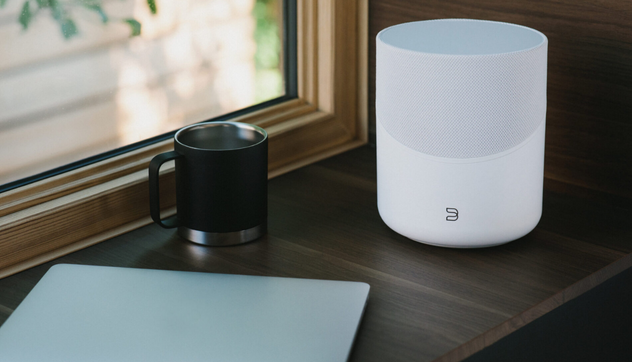 Originally, multi-room audio systems were often regarded as prohibitively expensive, requiring you to buy numerous speakers, amplifiers, keypads, and switching devices. Then you needed to engage a technician to install the wires, make the connections, and change the settings to synchronize all the components. Thankfully, today's technology allows you to purchase a wireless multi-room speaker system with exceptional performance and unmatched flexibility for a surprisingly low cost. These speakers make it simple to play music in just one room or throughout your home in perfect rhythm thanks to technology like AirPlay 2, Google Cast, and Spotify Connect. Even better, virtually foolproof smartphone apps make self-installation possible.
Many have Bluetooth connectivity, but some also have Wi-Fi connectivity, enabling the same functions and audio quality. We've compiled a list of the top wireless speakers available on the market to assist you in deciding which will function best for the audio system in your home.
How We Picked
Sound Quality

To determine audio quality, we listened to the audio at its loudest volume, which is required to check for problems like skipping or bass quality distortion as the volume is increased.

Flexibility + Versatility

A flexible speaker should support a good number of online streaming music services; it should also allow Bluetooth or AirPlay as a fallback option in the event that a streaming service isn't supported.

Ease of Use + Setup

It is less practical to use an audio system that requires you to physically operate the speaker than it is to use one that works with voice assistants and gives you complete control. Additionally, compatible apps that support self-installation provide a simple setup.

Cost-Effectiveness

Getting value for your money is crucial, regardless of the decision you make. Depending on the price range each person is looking for and their individual budget, there is something on this list for them.
Who This Is For
Multi-room wireless speaker systems are designed for consumers who wish to control audio throughout their home from a mobile device or even just by speaking. Using Wi-Fi or Bluetooth connectivity, you can link these systems to play the same song across the entire house or play different tunes on each speaker individually. By simply adding another speaker or zone, they make it easy to expand your setup.
Is it worth the splurge?
Due to its compatibility and ease of installation, multi-room audio is well worth the cost. It only requires a few minutes of configuration with any smart hub or voice assistant. Space might be conserved, and there wouldn't be any clutter or cords fiddling around the house. Installing them inside the walls will conceal them, keep them out of the way, and give your family more room to move around. Maintaining perfect harmony in your home at all times may be difficult because not everyone in the family has similar musical tastes. Still, a multi-room audio system takes care of it. Every family member will have access to their preferred music from various sources whenever they desire.
Will the sound quality be uniform?
Getting the correct sound distribution will make a vast difference in ensuring good sound quality. When entertaining, you want your guests to enjoy their time as they roam about the room on either side. Because of this, while still fulfilling all of your other requirements, the distribution of speakers will need to be worked out (perhaps with the help of a home audio professional). However, attaining uniform sound distribution typically involves more than just speaker placement. One region of your living room can have better acoustics than another. A consultant that comes to your house can go over the acoustics in the various rooms and the best approach to dispersing sound without sacrificing uniform quality.
Why You Should Trust Us
We've spent a lot of time testing different household appliances. For this evaluation, we listened to an hour's worth of music from different genres, including rock, pop, jazz, and even spoken word, to evaluate the performance, sound quality, use, and design of several multi-room speakers.
How We Picked
We looked at the following factors:
Sound quality
The sound quality of the speaker is the most crucial feature to consider in a wireless speaker. To evaluate the audio quality, pay attention to the overall harmonic distortion, which should be less than 1% even at the loudest volume. Another important factor is the frequency range. Be mindful that bass is produced best at lower frequencies.
Flexibility/Versatility
A versatile speaker should support Bluetooth or AirPlay as a fallback alternative in the case that a streaming service isn't supported, as well as a good number of internet streaming music providers. Additionally, you should be able to stream the same music throughout the house or pair two speakers to create a stereo pair for a more focused listening experience.
Ease of use
It's crucial to account for the features you require at the speaker level. Because several multi-room devices are Wi-Fi or Bluetooth enabled, voice control or apps make system setup and control easier. When you download the app, you will be able to control the music that is being played on your computer or mobile device.
Ease of setup
There are several custom-install speakers available; however, each time you want to expand, the dealer must return and set it up. It is much easier to just buy another speaker from a well-known brand and add it on your own when you need to expand.
Cost-effectiveness
The price impacts the sound quality, frequency, and all other useful features. If you truly enjoy listening to music, you might want to invest more money in a high-quality speaker. However, there are low-cost options available with respectable sound quality and features.
Durability/Warranty
Wireless speakers are convenient to take around, which brings with it the risk of damage. Being waterproof is a durability feature that reduces the risk of water spills or accidents. It should also be damage resistant to withstand minor falls. Consider whether your smart speaker is protected by a warranty from the manufacturer or vendor so that you have the choice of having flaws fixed or the speaker replaced.
Design/style
If you value aesthetics, you might want to check the smart speaker's appearance. A compact and sleek design is always preferable, so you can put one in each room without anyone noticing.
Other features
Your audio experience can be enhanced by additional features. Some of them allow you to build a 5.1-channel home theater system for watching movies with a surround-sound option. Another feature is Hi-Res (high-resolution) audio support, although few people will ever use it or even take advantage of it.
Size and weight
It is frequently easiest to predict a speaker's intensity from their size. A smaller speaker may be effective in a smaller space, while larger spaces usually call for a larger speaker. A benefit of its portability is that it enables you to take your music outside or even on the road.
Care and miantenance
How to take care of the battery
Depending on the type of battery, the battery may experience a memory effect or lazy battery effect if you recharge it too soon or too late. The memory effect explains a process whereby the battery gradually loses capacity over time because of improper charging. Additionally, think about battery maintenance, especially the operating temperature. The battery shouldn't be subjected to a temperature influence of more than 25 °C or less than 0 °C. Only at these temperatures will the battery be able to power the device effectively.
How to keep clean
Before you start, make sure your device is unplugged.
Use a lint roller to get rid of dust and collect small pieces of debris that may have become stuck on top of the fabric.
Wipe the speaker fabric completely and gently with a microfiber dusting cloth. This technique will remove the topmost layers of dust from a speaker that occasionally only needs a little maintenance.
Before plugging it back in, give the device an hour or two to dry off completely.
If there are stains that are very difficult to remove, we suggest utilizing a magic eraser, such as the Mr. Clean variety, along with some of the aforementioned advice.
Where and how to display
Before making a purchase, decide which rooms you plan to utilize smart speakers in the most. Purchase at least one smart speaker for each main room so you can easily control it with your voice. If several of these rooms are on the same floor, you should also consider whether the walls might absorb sound, making the placement of speakers in each one necessary.