The Best Wireless Mouse of 2023
Keep your desk clutter-free with a compact and portable wireless mouse.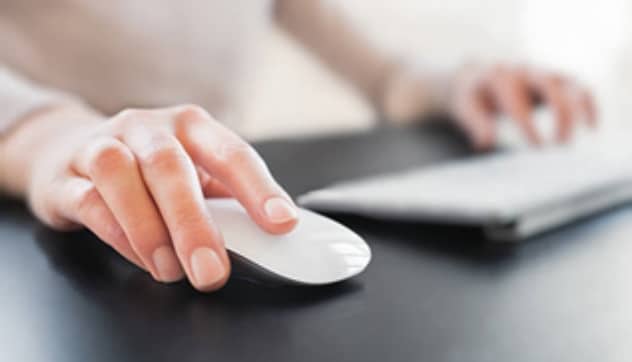 We can all agree that using a wired mouse is inconvenient. You're sitting at your desk, working on your computer. Or perhaps you're in the midst of a fun game. Your mouse cord, on the other hand, keeps getting in the way, tangling with other cables on your desk and rubbing against your arm.
Before you consider replacing your computer with a trackpad laptop, why not invest in a wireless mouse?
A wireless mouse is one that can be connected to a computer without using a cable. This can be done via Bluetooth, 2.4 GHz wireless, or a USB dongle/receiver. Wireless mice give you the same perks as wired mice, minus the cord trouble.
If you're looking for one but don't know where to start, you've come to the right place! Here's a list of the best wireless mice on the market.
How We Picked
Stable Connection to Computer

To avoid constant stops and starts, you need a mouse that easily connects to your computer. Therefore, we chose mice with excellent Bluetooth, 2.4GHz wireless, and USB compatibility so you can enjoy a smooth experience while working or gaming.



Rechargeable or Battery Powered

Both rechargeable and battery-powered mice have their benefits and should be selected based on your preferences.

With rechargeable mice, you never have to buy batteries. On the other hand, battery-powered mice don't require frequent charging. This should be taken into consideration when making a choice.


Comfort/Ergonomic Shape

The best mice are so well-designed, they feel like an extension of your arm. To ensure that your hand maintains a comfortable grip, we picked mice that have ergonomic shapes and accessible buttons.



Cost-Effectiveness

You don't have to spend a ton of money when selecting wireless mice. All our top picks have double-digit prices that still deliver on quality.
Our Top Picks
Best Pick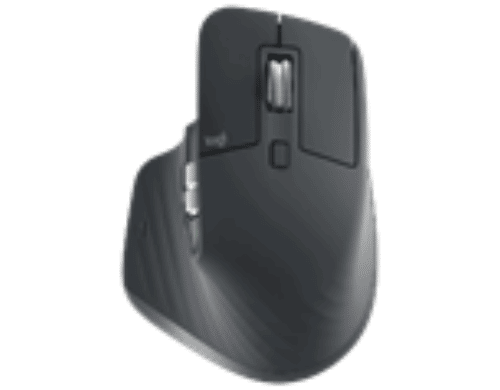 Customizable scrolling modes create smooth navigation.
This mouse combines productivity and comfort in one sleek package.
The Logitech MX Master 3S tops the charts when it comes to productivity, longevity, and comfort. This sleek mouse comes fitted with a wide range of features that make navigation a sweet experience, from its double scroll wheels to its silent buttons that are just loud enough to give that satisfying feedback.

It also comes with useful pre-installed software that includes programs like Photoshop and Excel.

With an ergonomic, right-handed design, its thumb rest and gesture controls are strategically placed to ensure the utmost comfort and ease. In addition, its strong battery has been touted to last 70 days.
Runner Up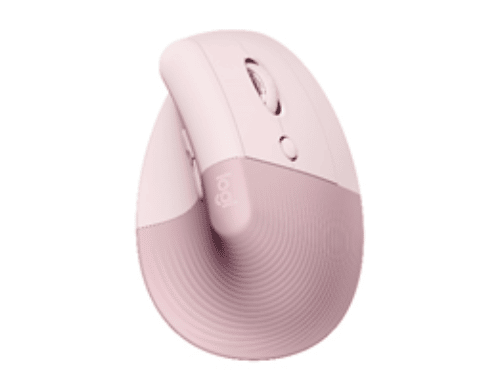 Overall best when it comes to ergonomics.
This mouse lifts your wrist and forearm into a comfortable position, relieving stress and discomfort.

With a precise 57-degree angle, the Logitech Lift elevates your wrist and provides a comfortable grip. Its scroll wheel and click buttons are whisper-quiet, so you need not worry about getting distracted by noise.

It possesses customizable Logi Options+ software and Logitech Flow, which allows you to breeze across multiple screens. In addition, it's compatible with Windows, macOS, iPad, Chrome OS, and Linux, so it doesn't matter what device you're using. With an advertised battery life of up to 24 months, it takes the cake when it comes to longevity.
Most Cost-Effective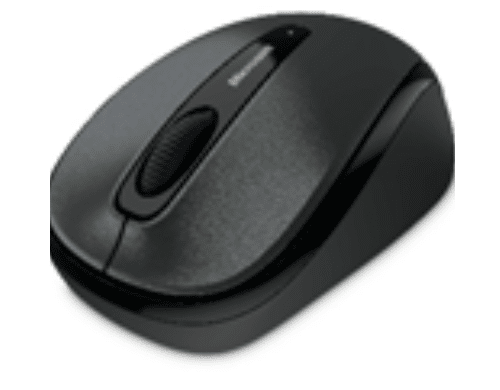 This ambidextrous mouse is cost-effective and efficient.
This wireless mouse is minimalistic and budget-friendly.


With an ambidextrous design and a compact shape, this mouse is built for comfort. It achieves connectivity via a Nano Transceiver that can be plugged into your computer's USB port or stowed away in a handy compartment beneath the mouse.

Powered by Microsoft BlueTrack technology, this mouse can be used on almost any surface, be it a park bench or a living room carpet. Its long-lasting battery is guaranteed to last for up to 8 months before it needs to be replaced.

Best of all, it is compatible with both Windows and macOS.
Everything We Recommend
Best Pick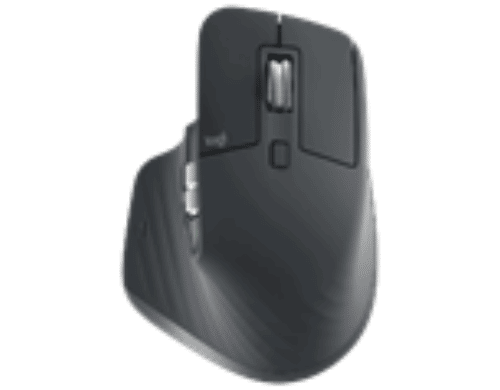 Customizable scrolling modes create smooth navigation.
$99.99
Runner Up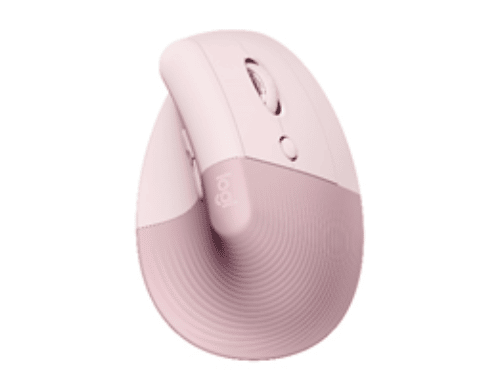 Overall best when it comes to ergonomics.
$67.11
Most Cost-Effective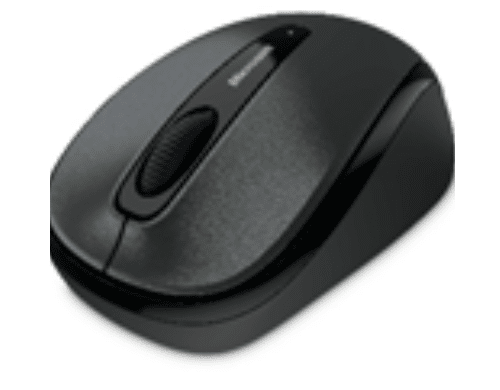 This ambidextrous mouse is cost-effective and efficient.
$16.99
Who This Is For
If you're a computer user, this article is for you! We carefully selected mice that can cater to a broad range of peculiar needs, so whether you're an office worker or a casual gamer, there's something here for you. Look through our list of top picks and find out what mouse works best for you!
Wireless mouse vs wired mouse
As with every other thing in life, both wireless and wired mice have their advantages and disadvantages. Deciding which option to go for is dependent upon your needs.
Wired mice are still an excellent option for computer users because they have stood the test of time. Their main advantage is their quick response time. Due to the fact that they are connected directly to the computer, they experience very little input lag or latency.
In addition, they don't require batteries or recharging, so they're less likely to die on you.
However, their main disadvantage is that the wire may often interfere with other items or cables on your desk, causing annoyance.
When it comes to wireless mice, the first notable advantage is ease. Unlike wired mice, you have no fear of the cable interfering with your arm or tangling up with other wires on your desk. Wireless mice also give your setup a cleaner, more sophisticated look due to their unique design.
Furthermore, most wireless mice have a long reach, meaning that you're not restricted by cable length. Therefore, you can point the mouse from as far away as fifteen feet without breaking connectivity.
Another advantage is compatibility, as Bluetooth mice are often designed to connect to multiple operating systems, including Windows, macOS, Linux, and so on.
The main downside to these mice is that they have more latency than their wired companions, meaning that they may lag and not respond as quickly. However, recent improvements to wireless mice have tackled this problem to a large extent.
In summary, there is no perfect option, as both mouse categories have their own pros and cons. Therefore, you should make your selection based on which of them best suits your peculiar needs.
Is a wireless mouse good/better for gaming?
Whether you're a casual gamer or a professional one, one thing is certain. Speed is everything when it comes to gaming. One millisecond could be the difference between winning and losing, and mice have everything to do with this.
Therefore, you may be wondering if you need a wired mouse or a wireless one. Let's examine the pros and cons once again.
When it comes to response time, a wired mouse works best because it has a more accurate connection to the computer. Due to their wireless nature, there is the risk of losing connection for a moment.
Speed is another factor to consider. Wired mice are known to have less latency/input lag than wireless mice. If you're worried about slow response time, a wired mouse is definitely the better option.
However, many wireless mice do not experience this issue due to recent updates and improvements.
Another factor is battery life. Although most wireless mice come with long-lasting batteries, you might still forget to change or recharge the batteries. This might cause issues if they expire or die when you're in the middle of a game.
When it comes to ease of movement, wireless mice take the cake. They're easier to move around without having to deal with a troublesome cable. The absence of a cable also gives you a wider range without restricting you to a workspace.
After weighing the pros and cons, we've come to the conclusion that wired mice are the better option for gamers.
Why You Should Trust Us
Shopping for wireless mice on the internet is an intense experience. There are countless options available in all colors, shapes, and sizes. Thus, it's easy to get distracted by the wide range of offerings if you don't know what to look out for.
The great news is that you don't have to put yourself under the strain of finding the appropriate mice because we've already set up the perfect criteria to sift and compare various options.
After looking through dozens of product reviews, product descriptions, and feedback from verified customers, we've found some of the best wireless mice on the market!
How We Picked
As we mentioned before, one can get lost among the product ads and reviews if you don't know what to look out for. We've put in place criteria in order to determine which mice are actually worth paying for.
First, we paid attention to ergonomics. Working or gaming is of the utmost importance, especially for those who work long hours at a desk. Therefore, your mouse must be designed in such a way as to promote comfort and reduce pressure on the hand, wrist, and forearm.
We picked mice that have comfortable grips, easily-accessible controls, and smooth silhouettes.
Secondly, for a mouse to be efficient, it has to have an accurate connection to the computer. That is, it must be able to connect and disconnect easily. We selected mice that connect via Bluetooth, 2.4 GHz wireless USB, or both. These mice have been tested by customers and proven to connect flawlessly.
Additionally, all our picks use long-lasting batteries, some of which are rechargeable.
We believe that you don't have to trade quality for affordability. Although our top picks are all priced below $100, they're among the best of the best in terms of quality.
To prove it, not a single one has less than an average of 4.5 stars! The icing on the cake is that they also come in attractive designs that won't detract from the aesthetics of your desk setup.
Care and Maintenance
Keeping your desk set up clean and free of dust is important to ensure that your mouse remains in perfect working condition. Make an effort to regularly wipe down your mouse pad and desk to prevent dust from building up and clogging your peripherals.
However, no matter how clean your environment is, dust is bound to build up around your mouse, clogging up the sensor. This can affect the overall performance of the mouse.
Nevertheless, cleaning must be done with care to avoid causing more harm than good. Do not use ammonia, as this is potentially harmful to the mouse.
Instead, get a Q-tip and some cleaning alcohol, no more than 70% strong. Dip the Q-tip in the alcohol until it is slightly damp but not soaked. Then, gently clean the sensor without applying too much pressure, after which the sensor should be kept facing upward for a few minutes until it's completely dry.
If any liquid remains, make sure to pat it dry with a microfiber cloth.
It's essential to keep liquids of any kind out of your charging ports, as this might lead to corrosion or permanent damage.