The Best Wireless Headset for the Office for 2023
Get your tasks done while jamming out to your best bands or listening to your favorite podcast.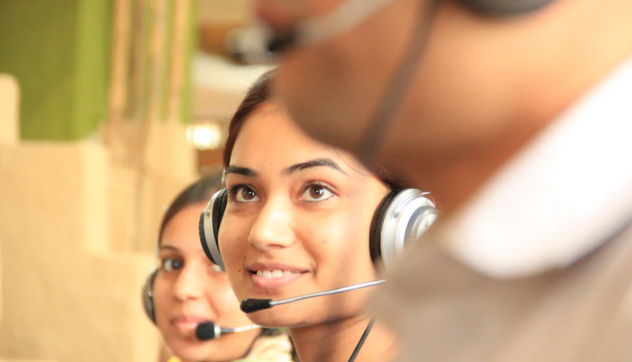 Whether you need wireless headsets for the office best suited for making calls, gaming, listening to music, or a little bit of everything, we've got you covered. What sets headsets apart from all other headphones is the presence of a physical microphone. The microphone can be detachable or not, fixed or movable. While headsets don't offer the best audio quality, they are great if you intend to use the microphone a lot. However, you'll need a pair with a long battery life that won't need to be charged constantly throughout the day. They should also be lightweight and comfortable for all-day use without causing fatigue.
With the increased variety of headsets, you may get confused about what you should pick. Here are our top picks and descriptions to help you choose your next superb wireless headset.
How We Picked
Power and Battery Life

Active components such as wireless signal transfer, noise-cancelation, and amplifiers often require power, although very little. Power often determines the connection range of any headset. To avoid frequent recharging, it's important to go for headsets with decent battery life. Anything above eight hours can be considered decent.

Audio Quality and Controls

Whether stereo or mono, the audio quality must suit your preference. The controls are also something you must consider depending on your work needs. If you constantly call while in the office, your headsets need controls that help you seamlessly receive and end calls.

Cost-Effectiveness

Your choice may often come down to whatever lines up with your budget. Invest in higher-quality headsets depending on what you'll use them for, especially if you constantly need them to get your work done.


Comfort and Fit

Comfort can make or break a pair of headsets because they will sit over your ears and on your head for hours. You get to choose between over-the-ear and on-ear headsets.

Our Top Picks
Best Pick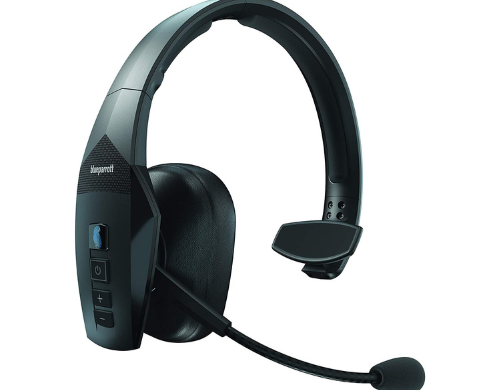 These headsets are great for all-day comfort thanks to their ultra-light construction and robust battery life.
The extended wireless range of this headset allows you to move quickly around your large office while on call.
The B550-XT comes with an external microphone with noise cancellation. The noise-cancellation technology makes it useful for extremely noisy environments, for example, with playful kids at home. The earpads are made of leather-like material with good cushioning that provides comfort while pressing softly against your head. The power/pairing button and dedicated plus/minus buttons are well-placed to enhance accessibility.
Runner Up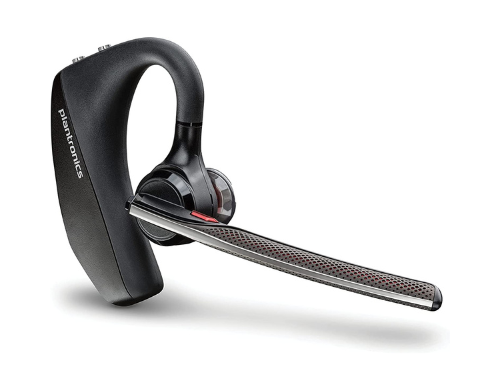 Plantronics headsets are an excellent choice if you want headsets that don't sit on your head all day.
This lightweight headset features an ergonomic design, a microphone, and control buttons.
This lightweight headset relieves a lot of pressure on your head and ears since it is single-ear. Use this headset in noisy environments with the built-in noise-canceling mic. It has a dedicated button for Siri, Cortana, or Google Assistant so that you can access help on the go. Bluetooth 5.0 allows you to connect up to two devices at once and save time switching between them.
Most Cost-Effective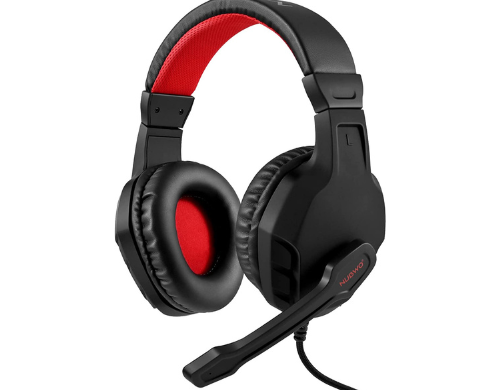 Nubwa's prowess is seen clearly in these headsets, which have the best noise-cancellation technology you are likely to find.
These overhead headphones include a premium microphone for making calls and communicating clearly.
The Nubwo headset with microphone is designed for universal compatibility with computers, laptops, tablets, iPads, PlayStations, and mobile phones. It comes with superior sound quality that lets you enjoy the music without outside interference. It is also a noise-canceling microphone, making it ideal for business video calls and clear communications. The subtle exterior design reduces pressure to ensure maximum comfort throughout the day.
Everything We Recommend
Best Pick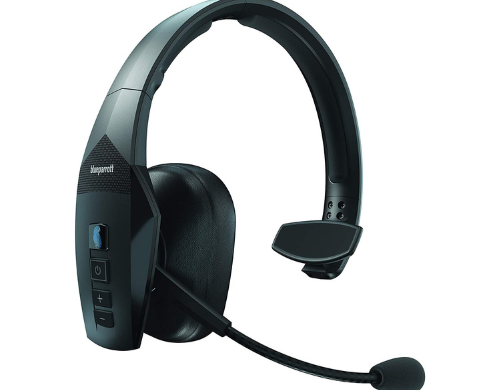 These headsets are great for all-day comfort thanks to their ultra-light construction and robust battery life.
$169.99
Runner Up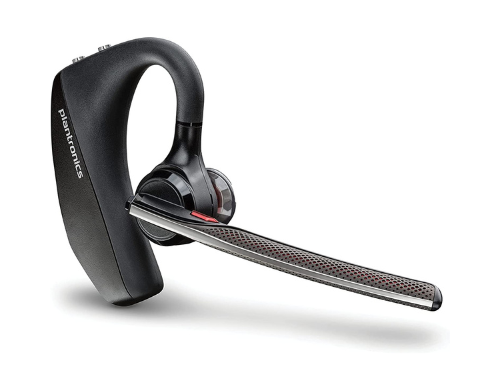 Plantronics headsets are an excellent choice if you want headsets that don't sit on your head all day.
$89.99
Most Cost-Effective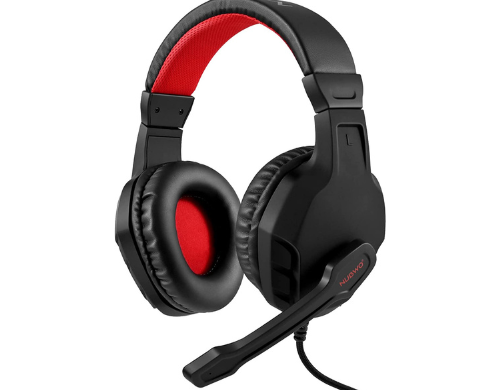 Nubwa's prowess is seen clearly in these headsets, which have the best noise-cancellation technology you are likely to find.
$19.99
Who This Is For
You might need headsets to manage your calls at the office, exercise, travel, or keep your ears free of them. Whether you need them for casual listening or receiving and making calls, this guide might help you find the right pair for your home or office needs.
Additionally, this guide might serve you if you don't know what kind of pair you are looking for and need a detailed explanation of what to look for and how the price ranges.
How is a headset different from headphones?
Many people believe that a headset is similar to a headphone, but that is not true. Here's why. A headset often has an attached microphone that allows you to talk. For example, headsets are widely used in video conferencing or when making video calls. On the other hand, a headphone has an integrated microphone that is not visible or attached and is often used for listening to audio content.
Another notable difference between the two is that headphones cover the ears to provide premium sound quality, while a headset has an attached premium microphone for a quality call experience.
Is a wireless headset worth the money?
This choice depends on the quality of sound that you need. If your office is a production room, wired headsets are your number one option. However, manufacturers often ensure that most headsets support external control by connecting a jack. Wireless is worth the money if you need to move around your room listening to jams or on calls, but a wired headset might be worth the money if you need quality audio for your music recordings.
Benefits of wireless headphones and headsets over wired ones
Wireless technology offers unique features like the ability to connect multiple devices simultaneously, unlike wired ones. With increased technology, wireless headphones and headsets ensure portability and functionality, making them more convenient than wired ones. Your cable won't get tangled or stay in your way when you need to move around. Another advantage of wireless technology is that it syncs with modern cloud platforms like Siri, Cortana, and Google Assistant to help you get things done via voice commands and receive feedback.
Why You Should Trust Us
We have taken the time to review various models and versions of headsets, both recent and old. As a result, we have obtained conclusive information about version changes and advancements in the most popular headsets in the industry. What other testers and reviewers have to say about these gadgets has also been summarized in this guide. In addition, the following headset features have helped us pick out quality headsets that might interest you.
How We Picked
Power
The power of any headset matters a lot. But, first, you must examine whether they amplify the right amount of sound in your ears. Low power means low audio quality; even at maximum volume, the audio sounds distant.
Battery life
It would be preferable to have a longer-lasting headset so you don't have to take breaks to charge them and then resume working. Unfortunately, battery life also wears over time, so you must choose headsets with quality batteries to last longer every day, even with continued use.
Charging speed
Quality headsets charge faster and last longer. If you frequently forget to charge your headsets before starting work, we recommend investing in fast-charging headsets.
Wired Option
We have to agree that wired technology produces quality audio. If you work in music production, the wired option is your number one go-to option since music recordings need fast and quality audio.
Comfort
No one needs bulky or too-tight headsets; they can be pretty uncomfortable, especially if they are a must-wear for most instances of your office work. Instead, invest in headsets with quality buds to protect your ears from pressure.
Fit
Since manufacturers don't come up with one design that fits everyone, they try to make them adjustable so that you can tweak them to fit perfectly on your head or ears.
In-ear or over-ear style
How do you like it? Over-ear styles can be bulky and cause pressure on your head and ears, especially if they are small. In-ear styles can sometimes be tedious to keep fixed in your ear – sometimes you have to remove them and get them back so that they may fit well again. Depending on your intended use, consider a style that suits you – if you need to respond to people near you, then an in-ear style might be great, and you might fancy over-ear if you need to block your surroundings and focus.
Design
The design might influence the overall feel and comfort of your headsets. The placement of control buttons might also affect your experience with your headset. We recommend choosing a design that enhances your headset's flexibility and comfort.
Audio quality
The audio quality depends on the drivers that the headsets are made with. Quality audio drivers with a higher impedance determine the audio quality. Although with some headsets, you have to manually determine if the audio you hear with them is good enough for you.
Audio and volume control
Audio and volume controls must be easily accessible and functional even in cold weather. Some controls might freeze when it is cold. Simple-to-use controls are a plus, with accessibility buttons for various functions like receiving a call or opening Siri on your iPhone.
Microphone quality
Every headset needs a quality microphone that picks up sound very well and is in line with your mouth. You don't want a mic extension that overlaps your mouth — short, firm, and durable is the way to go.
Connection strength
If you constantly move around in your office, you might need headsets with the latest Bluetooth technology and stable connection strength.
Noise-cancellation
Most headsets offer this feature, and brands like Apple and Sony have topped the list by manufacturing premium headsets with quality noise cancellation. If you like to tune out your environment, try the Sony WH1000-MX4, which works well no matter where you are.
Durability
We all need durable headsets that won't break when they tip over your work desk or are dropped by your kid. The external mic is the most vulnerable part of the headset, but if you have an adjustable mic, it is less likely to break and will last longer.
Care and Maintenance
How to clean your headset
Before you start cleaning your headset, you should know that at no point should you wash it under running water or dip it in any water directly. You should also avoid using even tiny drops of water near open ports or risk damaging the headset. Instead, remove the ear covers and clean them separately. Never wash your headset in a washing machine or throw it in a dryer.
When ready, use a damp cloth to wipe the headset and ensure no leaking water is running to avoid any damage. If any water gets on it, dry it immediately with a dry cloth. Avoid abrasive objects like brushes or sharp objects, especially when cleaning the ear pads or microphone. Once done, let the headset air dry before using them again.
How often to clean your headset
You can clean your headset several times weekly, mainly if you use it daily. Practice safe cleaning to avoid destroying the perfect pair of headsets. Do not pull too hard on the microphone as this may damage or cause it to break. Do not wear it if the headset is damaged, sparking, or has loose wires. If it's an ear headset, avoid sharing it with family or friends to prevent passing bacteria that could cause ear infections.
How to fix damaged headphones
It's best to consult experts instead of fixing them yourself. If the headset is damaged, buying a new pair is best to avoid recurring issues such as loose wires and sparks that may hurt your ears.