The Best Wireless Carrier of 2023
Enhance your internet experience with more than just unlimited data and calls.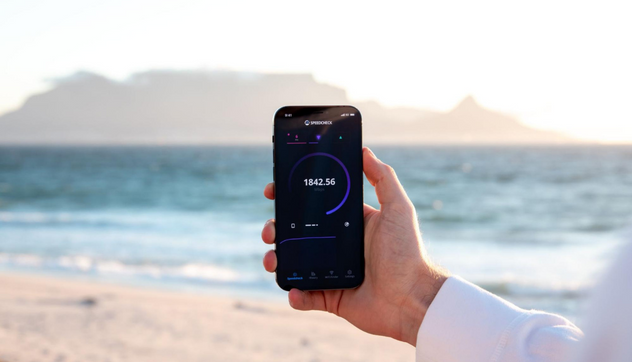 Choosing the best wireless carrier is the next important step in every smartphone purchase. Browsing through all the unlimited text, call, and data plans is probably the most exciting part of choosing a wireless carrier.
There's more to cell phone plans than just data and calls! Today, wireless carriers include plenty of benefits to make your internet experience more enjoyable, such as free streaming entertainment features, travel benefits, international roaming at no additional costs, and even extra hotspot data in case you need to connect another device to the internet. In addition, people have been investing in the best wireless family plans to share with family or friends so that they can save on their monthly cell phone bills.
We're about to highlight four of the best and most affordable wireless carriers that offer exclusive perks and benefits. Dive in with us as we guide your decision in choosing the right wireless carrier suited to what you need!
How We Picked
Coverage

Considering wireless carrier coverage is an important feature as it determines the areas in which you'll be connected with the highest speed. 4G or 5G coverage is the most relevant and fastest.

International (Data and Calls)

A wireless plan with international data and calls included will have you instantly connected as soon as you're abroad so that you're able to communicate with your loved ones.

Entertainment Features

This is a great perk to consider when choosing your plan so that you have the liberty of watching your favorite shows on selected streaming services at no additional cost.

Cost-Effectiveness

You'll want to make sure you're choosing a plan with all the best features at an affordable price. Ensure cost-effectiveness by comparing every plan to a different one.
Who This Is For
These wireless carriers are advertised for anybody looking for cheap and affordable phone plans for themselves or the whole family!
Is a Wireless Carrier Better?
Wireless carriers provide users with instant and constant access to the internet so that you're always connected. You're able to roam from country to country without any network issues, especially if your carrier supports 4G and 5G coverage. This allows for uninterrupted communication between you and your family, friends, or colleagues wherever you are and at any time. Free hotspot options and Wi-Fi calling allows you to stay connected even if you're in areas that have low reception. In addition to its connectivity benefits, wireless carriers are more cost-effective in that you have a variety of monthly data plans to choose from that'll suit your budget.
Why You Should Trust Us
Choosing the best cell phone plans can be tough when you've been recommended so many options by different people! We selected four of the best wireless carriers that offer you the best plans whether you want it for yourself, your family, or even for your employees — the choice is all yours! In addition, we all love traveling and staying connected at the same time. Each wireless carrier advertised here provides traveling data, calls, and perks for the frequent traveler!
How We Picked
Finding products and services that are guaranteed to be the best value for our money is what we all seek during our journey as customers. In this era, our cellphones are with us wherever we go for one reason — to stay connected to the world and our loved ones! As we skimmed through various options, we made sure to pick out the best wireless carriers that offered 4G and 5G coverage to keep your signal strength going at a speedy pace wherever you are, nationally or internationally. The cell phone plans advertised here all include international data, text, and calling features to make staying connected while traveling a breeze!
To make sure your devices are protected at all times from spam calls and other security risks, we searched for plans that include security benefits for their users and 24/7 customer service when problems arise. Our top two wireless carriers each include entertainment benefits in their plans that provide you, the valued customer, with the enjoyment of streaming services. Our best pick allows Netflix and Apple T.V. streaming at no additional cost! All our options come at affordable plans with quality perks and benefits so that you can choose the best value for your money.
Care and maintenance
With so many wireless carrier options, we want to make sure that we're making the right choice and with the right wireless company after all! The best way to do this is to select the top three that you're highly considering and have a look at their coverage, prices, and extra perks, and compare them with each other. Your choice will depend solely on your needs and affordability. Something else you might want to look out for are wireless companies that charge extra fees and taxes on your monthly bill. While there are a few that include all extra fees in your subscription so that you pay the exact price you signed up for, there are others who surprise their customers every month with a small hidden fee. To avoid the risk of internet scammers hacking into your data or spam callers constantly ringing you up, find out more about the security options your wireless carrier has available for you. The majority have security options included within their subscriptions as a benefit.