The Best WiFi Extender of 2023
Do you want to extend the range of your existing WiFi signal? Try some of the best WiFi extenders available on the market!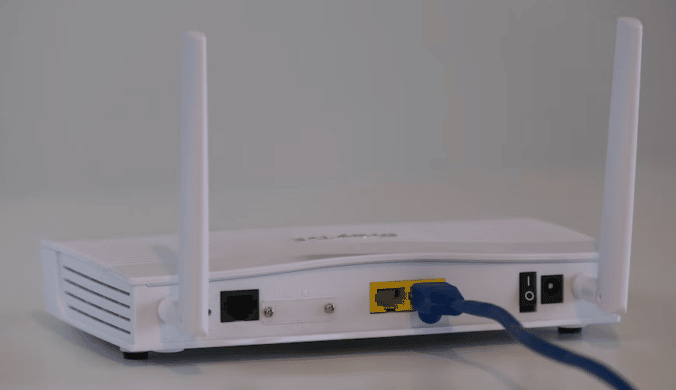 A steady and reliable Wi-Fi connection is a lifesaver whether you're streaming Netflix, playing an online game, mining cryptocurrency, or working. However, regardless of how stable your Wi-Fi connection is, the distance between you and the router can result in slower data transfer rates, and nothing feels more frustrating than sluggish Wi-Fi.
If the router and cellular network are not the issue, you will require a Wi-Fi extender. The larger your building and the denser its materials, the more likely it is that you will need to extend the range of your router to maintain a consistent connection.
So, if you want your next pages to load in a snap when you're unbelievably far from your router, our review of Wi-Fi extenders is a must-read.
How We Picked
WiFi Strength

A WiFi extender cannot supersede the capabilities of the WiFi signal it is extending, but can only enhance it. We, therefore, made sure that our picks had the most current technology for enhanced connections.

Range and Coverage

We chose extenders based on their ability to extend signals farther without reducing speed or affecting the strength of your connection.

Placement and Distance from Router

The distance between the router and the user's device can affect connections. So, we made sure that the extenders chosen could work effectively even when placed far from the router.


Cost-Effectiveness

We weighed the cost against the quality of the product to ensure that you had the most cost-effective options to choose from.
Our Top Picks
Our Top Pick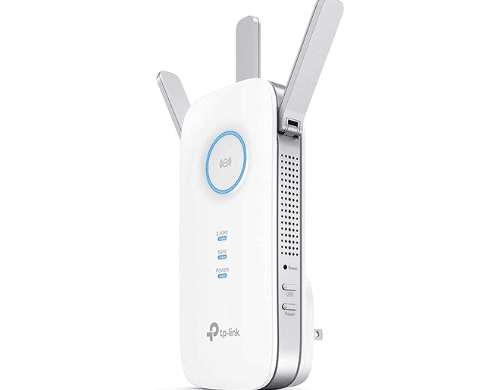 Wi-Fi network for ultimate performance.
This wifi extender is compatible with any router, gateway, or access point and extends the Wi-Fi range up to 2000 square feet with the ability to connect to 32 devices (2.4GHz-450 Mbps; 5GH-1300 Mbps). With three external antennas, you can fine-tune your Wi-Fi signal and ensure a solid connection. You can also connect a wired device to your network at gigabit speeds using the ethernet connector, which also functions as a wireless adaptor.
This WiFi extender boosts and extends the range of your existing Wi-Fi network without signal interference.
Our Runner-Up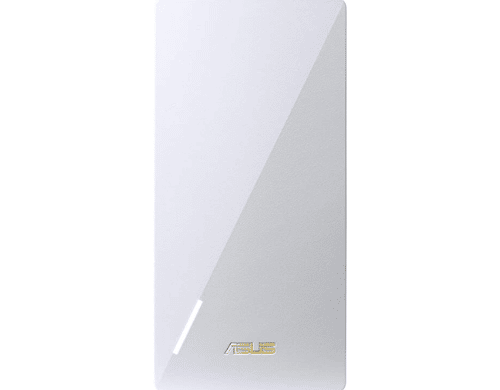 Next-generation Wi-Fi speed.
Providing 80 MHz of bandwidth and 1024-QAM, the RP-AX56 is a 2x2 dual-band WiFi 6 range extender that enables significantly quicker wireless connections. The combined 574 Mbps on the 2.4GHz band and 1202 Mbps on the 5GHz band make the RP-AX56 1.5 times faster than an 802.11ac 2x2 dual-band range extender.
When used with an AiMesh router, the RP-AX56 can provide even more coverage for your home's network.
Most Cost-Effective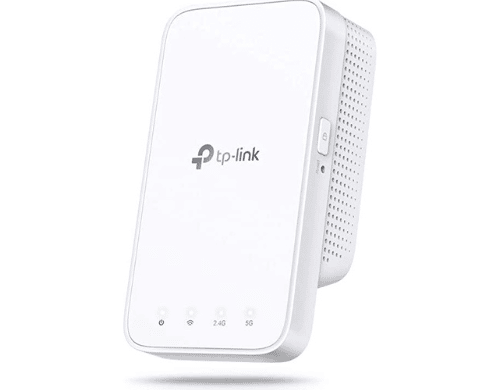 Extend dual-band WiFi across your home.
This extender boosts the range of your existing dual-band WiFi network to fill your home with seamless coverage. Connecting it to a single mesh router sets up a mesh network, allowing for complete home coverage. It also features dual-band operation, providing wireless connectivity at both 2.4 and 5 GHz (300 and 867 Mbps, respectively). By displaying the strength of the signal, the smart signal indicator aids in locating the best spot for WiFi coverage.
The RE300 can eliminate dead spots thanks to speeds of up to 867 Mbps on the 5 GHz band and 300 Mbps on the 2.4 GHz band.
Everything We Recommend
Our Top Pick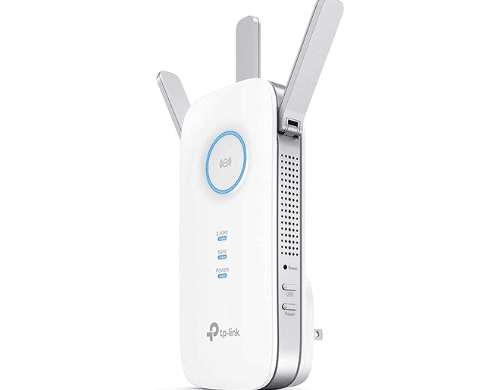 Wi-Fi network for ultimate performance.
$49.99
Our Runner-Up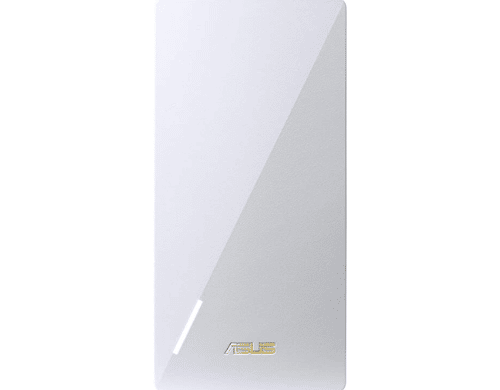 Next-generation Wi-Fi speed.
$99.00
Most Cost-Effective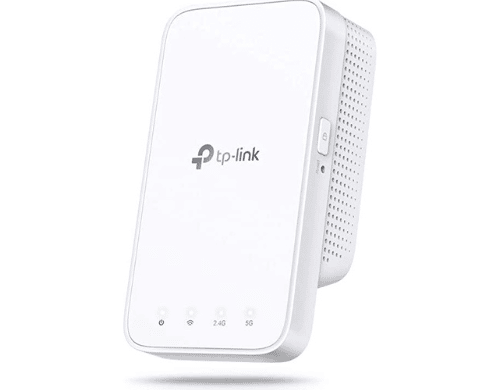 Extend dual-band WiFi across your home.
$47.64
Who This Is For
If your internet connection keeps dropping in one specific room or area of your home, a Wi-Fi extender is the right solution. With the use of a Wi-Fi extender, you can boost your network's signal strength and reach further, allowing your Wi-Fi to go further inside a building or even to the next story. Some extenders come with mesh Wi-Fi systems that employ many devices to create a bigger shared network, which is ideal if significant sections of your home or property don't receive sufficient Wi-Fi.
Extender vs. booster
A WiFi extender can be used to boost the signal and restore network connectivity when the signal strength of an existing WiFi network begins to weaken. To put it simply, it is a connection that is made between the WiFi router and the user's device. When the router's signals are weak, it boosts them. In contrast, a WiFi booster is a networking device used to increase or decrease the range of WiFi networks and is not the same thing as a WiFi extender. Instead of being set between the user's device and the WiFi, it is configured directly on the WiFi router, which incorporates it as an antenna to boost signal strength and increase the coverage area.
Extender vs. repeater
Both WiFi repeaters and WiFi extenders boost your network's signal and range, but they do it in different ways. A WiFi extender duplicates your existing WiFi network by connecting to your existing router. It is a device that can wirelessly connect to your network and rebroadcast the signal from your router. Like a smartphone or laptop, it can pick up a WiFi signal from your router thanks to built-in antennas. Then it sends the signal wider. When using a WiFi repeater, your WiFi signal will get weaker but will travel further. A WiFi repeater halves your network's speed because it effectively generates a second network that you must join. As a result, your gadgets may run more slowly than usual.
On the contrary, a WiFi extender can help you get online in additional rooms beyond the range of your primary router. It links to your house network with either an Ethernet or coaxial cable. It's essentially the same as installing a second router in an area of your home where your WiFi signal is weak. A WiFi repeater's signal can be weakened by obstacles like thick walls and radio waves, but a WiFi extender's physical connection makes these things inconsequential.
Standard WiFi speeds for an extender
If your home internet connection is capable of 100 Mbps or more, a good range extender positioned strategically should be able to increase your download speeds in a dead zone or when you're in range by at least 50 Mbps, if not 100 Mbps. That's adequate for light web use or video streaming. Unlike conventional internet connections, some range extenders advertise speeds of up to 1,733Mbits/sec (or about 216MBit/sec). Since you need a connection speed of at least 5Mbits/sec for HD streaming and 25Mbits/sec for 4K video, anything above 120Mbits/sec (15MB/sec) is standard.
Why You Should Trust Us
Before performing our review, we methodically sought out the best WiFi extenders on the market. These were a lot. So we cut down the list based on the features provided, the quality of the product, the seller's reputation, and the price. After that, we reviewed each product based on its features and read user reviews online to see if the complaints submitted were all true. After that, we compiled our review, separating the options into categories that would meet everyone's needs.
How We Picked
WiFi strength
You might not give much thought to the wireless standard of your router, but it will affect the effectiveness of your extender. Make sure that your range extender supports the same 802.11ac standard as your wireless router does if it employs that standard. Using the outdated 802.11n standard will slow down your surfing and streaming speeds because it is slower and is usually limited to one band. If your router does not support faster data transfer rates and is an older model, using a compatible extender is all you need.
Range
We were able to get a better idea of how well each WiFi extender will do when it comes to covering the farthest reaches of your home with a stronger wireless signal because we measured the throughput at different distances to estimate the effective range of each extender.
Coverage
The amount of Wi-Fi coverage provided by a mid to high-end router is highly variable and depends on the size and configuration of your home. However, masonry, concrete, plaster, and metal all have the potential to significantly degrade a wireless signal within a home. As with a single-story home, a multi-story home with lots of walls will have a higher signal dropout than a single-story home with few walls. You can sometimes improve coverage in dead zones by moving your router or extender to a more central location.
Distance from router
Wi-Fi routers and extenders both function by sending and receiving signals over radio waves to connect devices to the internet. Locate an area that is close enough to the router to receive a strong signal for rebroadcasting, yet far enough away to increase the network's reach to the target area.
Speed of WiFi
It's not enough for the extender to simply sit on the network; it must also increase coverage and connectivity compared to using only the router. Throughput (speed) and latency (delay) were measured to determine how adding an extender to an already active network affected performance.
Price vs. quality
We combined price and quality to make sure that there is a WiFi extender available in whatever price range you can afford. With our picks, you can spend more on fancier, faster, and more feature-packed gadgets or you can choose the more cost-efficient options that still meet all your needs.
Quality of seller
These WiFi extenders are designed by various tech companies and pack several amazing features. For our choice picks, we selected companies with a great reputation for delivering quality on all their products, no matter the price.
Care and Maintenance
Where to best place the extender
To get the most out of your device, the extender should be placed halfway between the wireless router and the device you intend to use, but it must still be inside the router's wireless range for it to work. If you have to utilize a different spot, move the extender closer to the device while keeping it within the router's wireless range.
Checking WiFi security
You may access your WiFi configurations by going to the Settings menu. Click on the desired network, and then select "Properties." Below the IP settings, you'll find a section labeled "Properties." There will be a designation for the type of security. By clicking the Wi-Fi icon, you can usually see a list of available wireless networks along with details about the encryption protocol used (WAP, WPA-PSK (TKIP), WPA2, etc.).
Connecting to current WiFi router
To connect to your router, first of all, connect the extender to a wall outlet close to the primary access point or router. Next, activate the WPS (WiFi Protected Setup) feature on your router/AP, then activate the WPS feature on your extender. The WPS button on your extender must be pressed within 2 minutes of the WPS button is pressed on your router/AP. Your router's or AP's WPS light should blink after you press the WPS button. If the WPS LED on your router or access point is not blinking, you should press the WPS button again. Wait two minutes, and then examine the extender's wireless signal indicator light. If it's lit up, your extender is successfully linked to your router/AP.
Do I need to clean my WiFi extender?
Like every other piece of equipment, extenders can get dirty. To prevent your extender from overheating, you should keep it as clean as possible. To do that, simply clean the exterior of your extender with a dry cloth or tissue and use canned air to clear the vents of dust.