The Best Wi-Fi Router for 2023
Experience the latest advancements technology has to offer with these routers.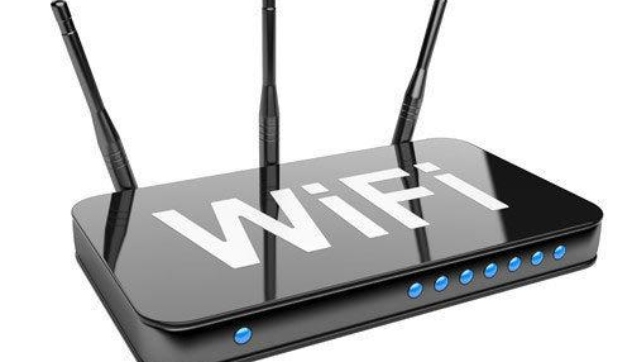 Having a fast, stable, and dependable internet connection is an absolute necessity in the world we live in; whether you are at home surfing the internet, working, streaming your favorite show, or gaming, we have put together a list of Wi-Fi routers that will definitely have all your needs covered as you venture into the ever advancing world of global connectivity through the internet.
We have spared no expense in testing these routers to ensure we give you a selection that is worthy to spend on to guarantee you results and the top performance you deserve. The selection of routers below consists of nothing but the latest models in the industry set to improve your Wi-Fi's range, stability, and speed all over your home or space of set up.
How We Picked
Connection Speed

An ideal router will help you maximize the use of your internet plan to get the best connection speeds while handling multiple wireless connections to deliver excellent download speeds or streaming quality.


Security

The security of all your connected devices heavily relies on the security of your Wi-Fi router; get a router that you are confident is safe to protect you and your loved ones; whether gadgets or family!



Range/Distance from Router

The router you use heavily influences the range and strength of your Wi-Fi network in your home. This is especially important when you have plenty of rooms in which you need reliable connectivity.





Cost-Effectiveness

A cost-effective router that will be gentle on your pocket without compromising the quality of services delivered; with guaranteed durability.


Our Top Picks
Best Pick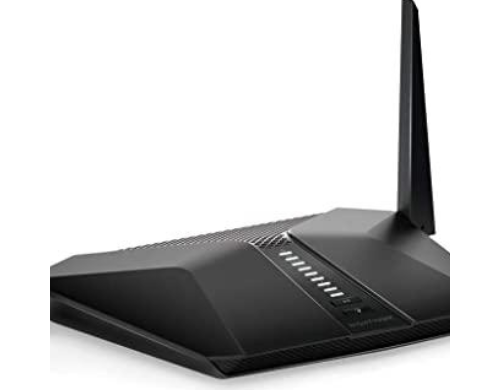 This right here is our top candidate.
Gigabit Wi-Fi connectivity lets you enjoy smooth streaming, faster downloads, and improved gaming and video conferencing.


Offering wireless speeds of up to 3Gbps, this is our best pick of the category! Guaranteed to satisfy your connectivity needs around a small-to-medium size home i.e. 1,500 Sq.Ft coverage. It also comes with 4 x 1G Ethernet ports and 1 x 3.0 USB ports to suit any additional needs. This router has four streams that enable you to connect more devices simultaneously.

Runner Up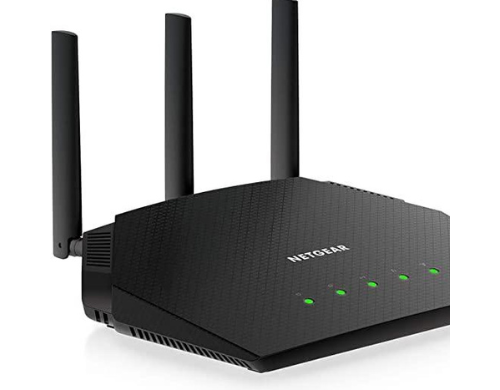 Backed by a one-year warranty.
Offers you compatibility with your console, smartphone, and laptop, and also comes with parental control.
This router is unique and worth every penny because it serves you with wireless speeds of up to 1.8 Gbp/s, Coverage of up to 1,500 sq. ft., with up to 20 devices connected! The Nighthawk app allows you to monitor users to regulate consumption; this is excellent for parental control.

The Wi-Fi 6 router has more streams hence faster speed and longer range to serve you better. Setting it up is a matter of minutes with the Nighthawk App which then easily manages Wi-Fi settings, tests your internet speed, and monitors data usage.

Most Cost-Effective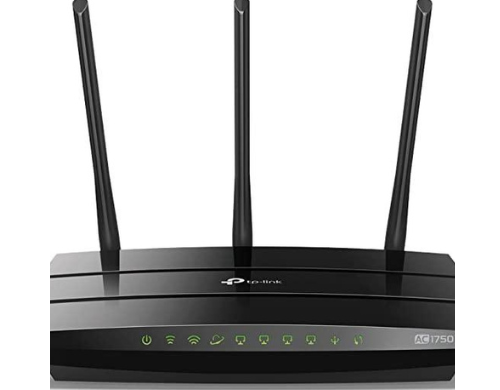 Comes with three external antennas for long-range Wi-Fi.
If you are looking for speed and range, this number one best-seller router on Amazon offers you the best of both worlds.
This Dual Band Gigabit Wireless Internet router is pocket friendly and best suits your home. It works with Alexa, and V.P.N. Server, and offers you parental control through the TP-Link tether app. This makes it even easier to set up and remotely manage your home network consumption.

It also works exceptionally well when used in gaming; minimal buffering, faster speed, and uninterrupted streaming.

Everything We Recommend
Best Pick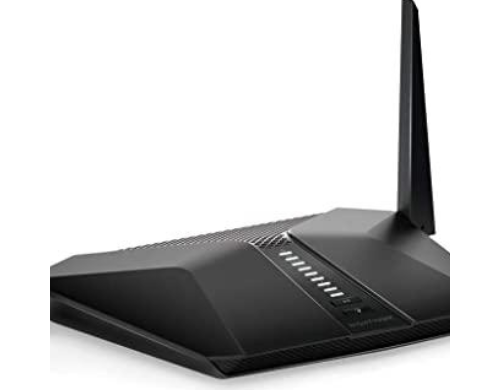 This right here is our top candidate.
$59.00
Runner Up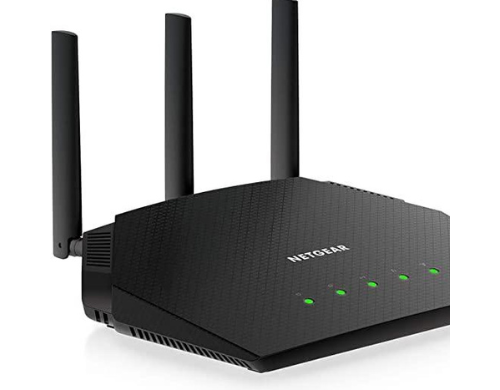 Backed by a one-year warranty.
$89.99
Most Cost-Effective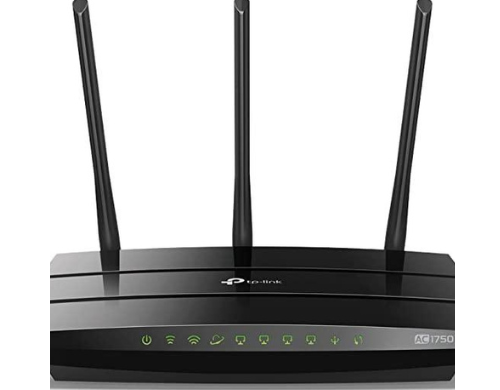 Comes with three external antennas for long-range Wi-Fi.
$53.99
Who This Is For
The products we have picked for you are meant for anyone in need of a Wi-Fi router; whether you are replacing an old router, upgrading your current one, or buying a new one!
Does your Wi-Fi lag when everyone in the house is logged in? Is your current router giving you a hard time when streaming games or your favorite show? Now is the time to upgrade.
How much RAM does a Wi-Fi router need?
RAM is the working memory of a router that is used to store various sets of information such as; cache entries, I.P. packets buffer, routing tables, etc. For a router intended for domestic use, 128-256 MB of RAM will suffice. However, if you plan to install third-party apps and packages, for example, torrent clients and ad blockers, an upgrade to 512 MB of RAM is preferred to handle more processes simultaneously.
What is an I.S.P?
An Internet service provider (I.S.P.) is an organization that provides services for accessing, using, or participating in the Internet.
Why You Should Trust Us
The market is flooded with all sorts of brands and types of routers intended for different purposes, this is why we searched for the top-rated routers out there in the market focusing on the properties that matter to you and most importantly to suit your needs; we finally came up with this list that is guaranteed to give you the service you deserve.
How We Picked
Searching for the right type of router to fit all your needs can be a tedious process, with constant worry if the product you buy will live up to your expectations of speed, range, durability, and workload.
We patiently scoured over first-hand experiences by customers to fully understand and scrutinize the performance of these routers to bring you a list you can trust.
In-depth feedback on various parameters of the routers is what we scrutinized; ranging from ease of set up, power consumption, speed of connection, range of signals, security, and durability.
As we did our search through a wide range and variety of routers from different brands, we focused on the latest technologies when it comes to security to make sure you get a router that guarantees your safety and protects your privacy.
We also considered the ease of setting up to make sure you do not have a hard time setting up your new gadget. Across all the choices we have offered you, one thing is common, value for your money; the last thing we want is for you to spend money on something that doesn't satisfy your internet needs.
Our choices are top-rated when it comes to a range of connections; we all hate a poor Wi-Fi signal in the comfort of our favorite spots in the house. We've got you covered, with multiple ports on the routers in case you need to connect additional devices via cable/Ethernet.
We know that speed and bandwidth are important to you and so, we made sure that our picks suit your needs; whether you are streaming 4K videos, gaming, or surfing on social media, these routers will surely minimize buffering time.
And finally, these products are of exemplary performance and quality without you having to break the bank!
Care and Maintenance
It is important to check your internet connection to ensure it is present to avoid frustration during installation. When unpacking the router from its packaging, pay close attention to any separate parts that may be present, for example, the manual, etc.
If the antenna is separate from the router itself, attach the antenna and pay attention to the default username and password. Connect to power, check for any LED light color change that indicates the router is ON, and place the router on a level, open table for testing.
Connect to your internet source and check for any indicating light that shows it is successfully connected; mostly green. Access the router's web interface to input the default password and username before changing them into new names to suit your desire; this is activating the router.
Connect wired devices using the Ethernet cable such as printers, T.Vs, etc. Connect your P.C. or device to Wi-Fi and start testing the range of your router to pick the best section of the house to place it.
To reboot, first unplug the modem and router from the power outlet. Wait at least 15 seconds. Before plugging the modem back into the power outlet first, wait for one to two minutes after which it's time to power on the router. Wait for all panel lights on your cable modem to become green before testing your internet connection again.
The core of your router is composed of some moving parts which may collect dust and debris from the surrounding. Cleaning the core is important to maintain optimal performance and ensure the durability of your router.
Now, even though you can play around with the physical location of your router to maximize coverage, it is wise to avoid significant physical barriers that may hinder coverage in the house as desired.
It is important to remember that a router passes Wi-Fi signals as radio waves, so if it's buried behind obstacles it may not deliver as well as it would in a more open space.
Place the router in an open space after testing for blind spots to avoid them. If the router can be mounted, this would be better to minimize accidents that may damage your router.
The router has vents on the sides, which allow hot air to flow out of the router and cool air to flow in. These vents prevent overheating the delicate parts inside. Covering up your router may also slow down your connection due to the obstruction.
Ensure that your router does not get too hot while it's functioning as this could lead to damage to important parts of the router that are delicate. Don't box in your router between books or stuff it into a cupboard or a wardrobe because your router must have air to breathe.
If your router has an antenna, do not place things on top of it, and do not force or break them.
The antennas are sensitive parts of the router that are responsible for the network coverage in your house. It follows that they are delicate and should be treated as so, therefore don't place things above your router.
If possible, place it at the highest point in the room to avoid minor accidents that may render it useless after damage.