The Best Webcam for 2023
Here's the only list you need if looking for the top, really useful device for optimizing your live streaming.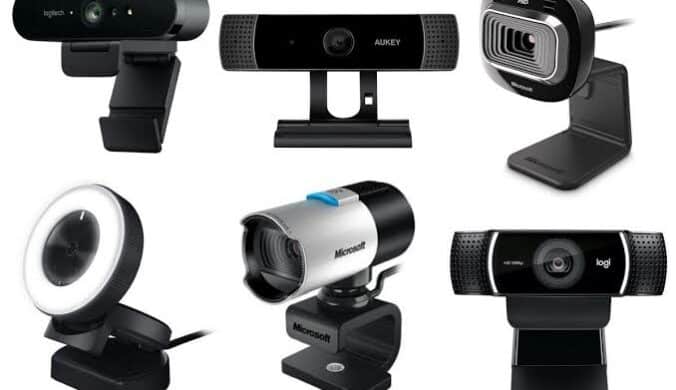 A webcam is an excellent digital camera for transmitting live video in real-time. While many laptops come equipped with cameras, there are still several benefits of purchasing an external one.
You can have additional flexibility and other enhancements with an external USB webcam, which will also make you appear and sound better on screen. Choosing the best high-quality webcam is important whether you use it for business meetings, webinar training, video podcasts, or chatting with family. We will cover all the information you require concerning webcams in this article, along with some suggestions for improving your live streaming.
How We Picked
Quality of Picture

The quality of your image is determined by how well the colors, shadows, contrast, and other characteristics encoded in the pixels are represented. A decent webcam should have a 1080p resolution to ensure that your video transmissions are crisp.


WiFi Connection

Although wired connections are easier to set up, wireless connections provide more flexibility but are expensive and a little bit difficult to set up.


Style/Design

Depending on the purpose of streaming, Webcams come in different shapes and designs for stability when mounted.


Cost-Effectiveness

Especially for those used for video calls, a high-quality webcam need not be expensive. In the meantime, commercial webcams cost more.

Our Top Picks
Our Top Pick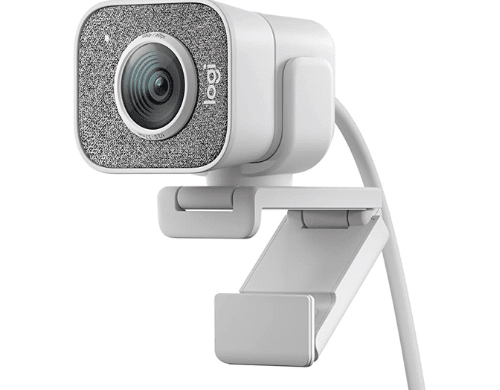 The Logitech StreamCam is the ideal pick for starters in the live streaming space.
The Logitech StreamCam can capture video in portrait, landscape, or square configurations up to 1080p resolution at 60 frames per second. HD video may be recorded using this streamCam in portrait mode for Instagram stories when rotated 90 degrees. Additionally, this function works best for YouTubers that like to shoot portrait-oriented stories rather than stream live at that aspect ratio.
With boxy design and is user-friendly for creators.
Our Runner-Up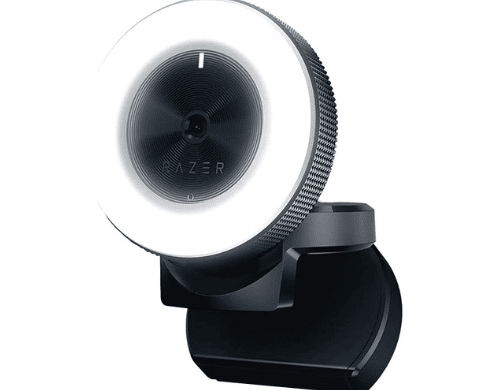 The Razer Kiyo webcam features an integrated ring light and a 1080p resolution for quality image production.
A sharp, detailed image can be obtained from this webcam's 1080p lens, and because of its in-built ring light. The light is quite searing to gaze into when it is at its brightest; you may adjust the brightness by rotating the camera's body clockwise or anticlockwise. This means that while it was intended for use in low-light conditions, you might wish to turn on a few additional lamps in the space to lessen the strain on your eyes.

Ideal for dimly illuminated spaces and offers an 81.6-degree field of view.
Most Cost-Effective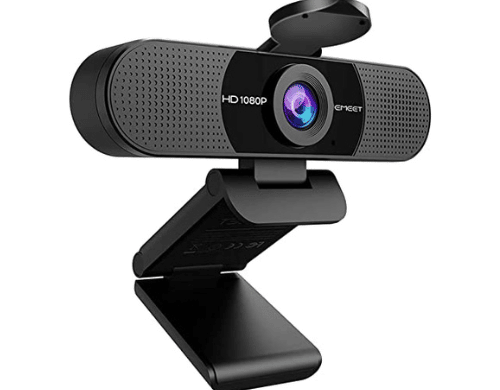 The eMeet C960 is user-friendly and designed with two built-in microphones that help reduce noise.
The eMeet C960 is a straightforward camera that records video in 1080p at 60 frames per second. This should be adequate for software used for regular video meetings, video games, family video calls, and other similar purposes. The eMeet C960 is compatible with common operating systems.


Excellent value for money, but not suitable for official events.
Everything We Recommend
Our Top Pick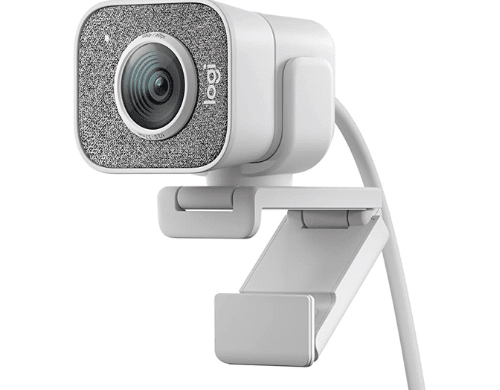 The Logitech StreamCam is the ideal pick for starters in the live streaming space.
$96.25
Our Runner-Up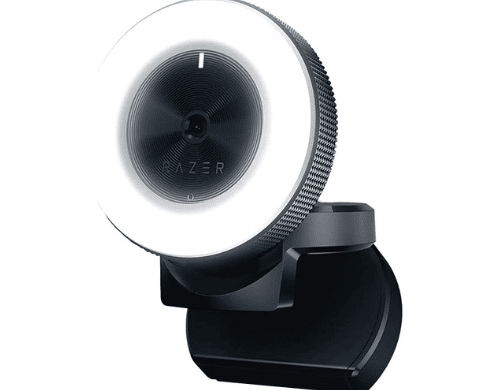 The Razer Kiyo webcam features an integrated ring light and a 1080p resolution for quality image production.
$98.61
Most Cost-Effective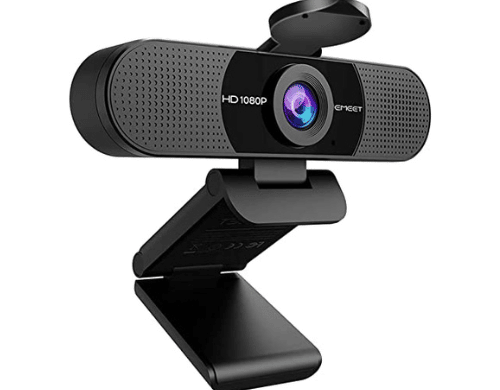 The eMeet C960 is user-friendly and designed with two built-in microphones that help reduce noise.
$38.99
Who This Is For
Who this is for
You need a good digital camera for professional presentations whether you teach online, hold business meetings or conferences online, or are a Youtuber. Even though the majority of desktops and laptops have built-in cameras, a USB webcam can offer higher quality and extra functions like autofocus for video calls, capturing films, and streaming games to help you look more professional.
What Is A Good Frame Rate For A Webcam?
The number of images or frames a camera takes and shows on the screen in a predetermined amount of time is known as the frame rate. Frames per second are used to measure common webcam frame rates (fps). For important uses, streaming with a frame rate of 15 fps or less is not recommended. This indicates that it can capture 15 images or frames. However, for pleasing results, we advise using a webcam with 30 to 60fps.
What Is The Best Angle/Placement Of A Webcam?
Sometimes, even experienced performers or presenters would unintentionally look away from the camera while streaming. Nevertheless, aiming your camera directly at your eyes when streaming is the ideal camera angle. Your face and upper body should appear in the camera frame. When streaming, you should also be looking into the camera's lens and not at your computer or screen.
Why You Should Trust Us
We gathered helpful feedback and complaints from frequent webcam users, whether for video chats, meetings, or training, as we concentrate on educating our audience about products and reviews like this one.
To improve the quality of this article, we also looked at Amazon and the websites for each model to find out additional information about it, as well as more customer and user reviews.
How We Picked
Quality Of Picture
A photograph or another image's clarity and sharpness of the surrounding environment are some of the different aspects of an image's quality. You must take into account a few things that have an impact on your photos or videos to ensure that they are of the highest quality. However, two main elements affect this quality, namely those that can be altered after a camera takes an image and those that are under the control of the camera during the taking of the image.
Regarding sharpness, color accuracy, and pixel counts for digital photos, the camera used to take the picture frequently has a significant impact on image quality. Contrast, color balance, and the eradication or correction of image flaws are just a few of the many aspects that may be managed and altered after a photograph has been shot during post-processing.
Resolution
Resolution and pixels are quite important when it comes to cameras. The built-in camera on your laptop feels pixelated because of this. The device's resolution is the primary factor determining image quality. High-definition videos are now frequently recorded via webcams. A full HD 1080p webcam is something you should get if you want to do more professional work, such as submitting videos to YouTube. The resolution of a good camera is 1080p, but if you truly want to improve the quality of your pictures, you should go for a webcam with a resolution of 4,000p. With the 4,000p webcam, you can record high-definition films directly to your computer and zoom in on your face with significantly less deterioration than with a 1080p camera.
Built-in Microphone
A built-in microphone is a feature that is quite helpful. Finding a webcam with two or more built-in cameras is not difficult. Webcams having two microphones on either side of the lens give the listener a more realistic audio stream. A dual microphone system is the best choice for high-quality video calls and live broadcasting. Over time, microphone quality has increased. Most mid-range and high-end webcams have omnidirectional ones, which record in all directions around the camera.
Although some inexpensive cameras have mics, you don't need them because the method can simply be a fraud. Use your headphones' microphone whenever possible.
WiFi Connection
Wireless refers to a webcam that has WiFi connectivity. A wireless camera sends both the video and audio signals to a receiver that is connected to your desktop computer or laptop over the internet or another wireless network if there is a built-in microphone.
If you're looking to enhance your video streaming, wireless cameras are a smart investment. They don't need as much heavy equipment as wired webcams, for starters. To efficiently record and capture its focus, a wireless webcam has to retain a signal and connection to your network. Your wireless security camera won't be able to transmit the feed to your mobile device if your connection is interrupted.
However, you won't be able to use all of the functionality of some wireless webcams that can function without an internet connection. Naturally, the type of camera, how it was set up, and how it gathers photos will all affect whether or not the camera will function without an internet connection.
Style/Design
The majority of webcams fit over a laptop display in addition to being built to install on top of a computer monitor. Webcams come in a box, rectangular, round, or oval shape, depending on the design that would be easy for you to handle. Nevertheless, your webcam should be aesthetic enough and have a great touch.
Price vs Quality
The resolution and frame rates that webcams can provide has a direct impact on their pricing. It's not necessary to pay a lot for a webcam with excellent video quality. The camera with a built-in microphone, however, is often more expensive when compared to the other varieties because it has more functions and capabilities.
On the other hand, the quality of a webcam is measured by the extra features that are absent in another when compared. Other more expensive webcams are "built for business," which mainly refers to the fact that they have been approved to function with corporate meeting software.
Auto Focus
Webcams that cost more frequently feature autofocus, which means that their lenses will change to ensure that you are seen at any distance from the camera. Given that you are not concerned with being at the ideal distance, this is preferable. As a result, the emphasis won't alter if you move your face or raise your hand to demonstrate anything. For a better experience, we advise using an autofocus webcam.
Light Compression
You need good lighting if you want a clean, sharp image. Sunlight and other overhead lights like ring lights can be useful, but they aren't always optimal and they aren't always consistent.
having an adjustable brightness built-in ring light that is positioned around the lens.
Field of View
The field of view depends on the lens as well. This indicates the amount of space that the video captures. A large field of view will allow for far greater room coverage. While the majority of models have a FOV of about 80°, a lens with a relatively small field of view will suffice if all you need it for is streaming video of yourself. Always select a web camera with a wide-angle lens about 90° and above for video conferencing to ensure that all attendees are visible throughout your business meetings.
Additional Features
Filters
The number of features a filter has, the software it uses, and how well it works with various backgrounds are all factors that affect a filter's ability to improve the quality of a stream. When streaming, your video doesn't need to be simple; use filters to make it more eye-catching and appealing. Although filters might not be the best option for business meetings, they should be used for other streaming requirements.
Green Screen
The Chroma Key is another name for the green screen. It is also one of the greatest YouTube filters, particularly if you need to get rid of a particular hue from the backdrop without utilizing Photoshop or spending extra time editing the video with other programs. Streamers who are just starting in the industry love this filter because it makes the background of their improvised studio look more polished when they are streaming.
Backgrounds
You don't need to travel far to stream in your dream environment or to have your desired background. You can easily alter your background by color or objects by using software to suit your streaming needs. This feature is very useful for YouTubers and presenters to enhance their videos and keep their backgrounds a little bit busy.
Portability
All webcams are generally small in size, although certain types are made especially for use while traveling. The Logitech StreamCam has a USB-C interface for connectivity, making it ideal for mobile device compatibility and high-definition live streaming outdoors.
Durability
When in operation, your webcam will likely be subjected to additional forces, thus it should be built to last. It shouldn't dent or break when tossed from a reasonable height.
A webcam typically lasts three to five years with normal use; however, frequent use and poor maintenance will limit its life even further.
Clip-stand/Mount
Installing a webcam on top of a laptop can occasionally be very challenging. You can also like to have your camera focus on capturing your side view rather than the front. You will want a reliable webcam stand or tripods to accomplish this. They facilitate movement and aid in the safe installation of the webcam. The stand stabilizes the webcam and widens the viewing area for improved live streaming.
Privacy
A plastic cap that folds over the lens when not in use serves as the webcam's privacy function.
It would be best to turn off your external webcam if you aren't using it to prevent being watched, as otherwise, cybercriminals could access your films and audio. When a customer buys and configures a webcam, they frequently choose to keep the password as the default rather than creating a personal, difficult password that is unique to them. Therefore, anyone who can discover the IP address may be able to access the device and guess the password with ease.
Care and Maintenance
Mount Material May Wear or Break Over Time If Forced Open
Before you purchase any mounting material, you should make sure it is compatible in size with your webcam. Whenever you want to clip the mount material with your webcam or clamp it to your monitor, you should unscrew the mount material for easy clipping, or else it will break on forceful pulling.
Cleaning The Lens
You'll need a microfiber cloth, camera lens wipes, cleaning fluid, soft-bristled brushes, and an air blower to thoroughly clean your lens. Remove as much debris as you can using an air blower and a brush with soft bristles. A cleaning wipe or microfiber cloth should be dipped in one or two drops of lens cleaning solution. Wipe the lens in a circular motion, starting from the edge and moving toward the center, then remove it gently.
Preventing A Scratched Lens
Having your lens scratched or damaged could reduce the quality of the picture and even need you to replace or purchase another webcam. To prevent this, you must not use a hard cloth or fabric to wipe off the dust on your lens. Also, keep your webcam out of the reach of children and cover the screen if not in use.
Connecting Webcam To External Microphone And Speakers
The camera itself frequently contains a built-in microphone but lacks a speaker port, microphone port, or jack for an external microphone. However, you can attach your external speaker or microphone to your computer using a USB, and after that, attach your webcam to the computer using a USB. As soon as you choose the camera input in the video recording software, make sure your external microphone is configured to record into the free audio recording program audacity and that the camera's built-in microphone is turned off.
Setting Up Security And Privacy
It's easy for hackers to access our information and snap compromising photos of us because we keep webcam-equipped devices in some of our most private locations. You must set up a camera password so that only you have access to it to prevent this. Additionally, be careful to update the software that came with your webcam, particularly the security software. In addition to the above security measures, you must utilize a privacy cover to keep your webcam safe from hackers when not in use.