The Best Water Shoes for 2023
We look at the best water shoes designed for use in and around bodies of water.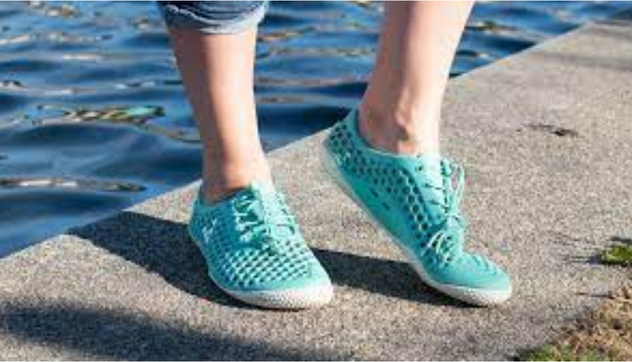 There are numerous reasons to purchase water shoes if you are going to be near water. This is your cue to remember that if you don't bring water shoes, you might not get the most out of your much-anticipated seaside vacation.
Water shoes, just like normal shoes, are made for protecting your feet and exuding some style. In the water, the protection aspect is very important because you have several things to keep your feet safe from. 
They also come in different shapes, sizes, and forms, so you can pick from slides, sandals, socks, slippers, etc., but we will focus specifically on the shoes.
How We Picked
Water Protection

You'll need shoes that protect you from water and the uneven terrain around water. As a result, you'll need shoes that don't hold water to keep you dry. As a result, you'll need shoes that don't hold water to keep you dry.

Fit + Comfort

Water bodies are always found close to sands, rocks, hills, and, of course, water. In these different topologies, you need a shoe that is both comfortable and fits your legs.

Design/Style

The design and style are also important because they set you apart from the crowds who will be congregating near the water. Let's just say you don't want to be lacking.

Price

While price is always an indication of value, sometimes the manufacturer has an inflated view of their product, and you don't want to be the one who suffers as a result.
Who This Is For
If you don't live in a coastal city or somewhere with any water body, the idea of getting a specific kind of shoe for going near the water might seem foreign, but you need one if you are going to be doing anything that might affect your feet. This includes walking anywhere that water and land meet.
A water shoe is especially needed for vacations and sports-like activities such as hiking, swimming, scuba diving, and snorkeling, among others. Like every other piece of clothing, it also adds some fashion panache to the person wearing it.
Water shoes vs water sandals
Water shoes and water sandals are obviously used in or near water, and some seem to prefer water sandals, but there is a difference, and that is primarily in the purpose for each of them. Sandals have open toes and different openings at different places, but water shoes have their toe section closed.
Water sandals are more free-use; used while walking, swimming, or wading fishing. They allow your feet to breathe and take in air. Water shoes, on the other hand, are more protective and engaging. They are better if you want to participate in rock climbing, hiking, cycling, or jogging near water.
Do you need water socks as well?
While it's not a must, you might find a water sock necessary to be paired with a water shoe. Water socks are wearable alone, and this is worn by people snorkeling in the water. They can also be paired with a water shoe if the sand or water in the area keeps entering your shoe and discomforting you. In this case, the socks will act as a second barrier.
Are they worth splurging on?
Definitely. The good thing is that they are not as pricey as they might sound or like their normal land competitors. Even if you will use them only once a year, the price is not a barrier to buying them.
Why You Should Trust Us
We are an independent, trust-conscious organization without any affiliation with or partnership with any brand, so we have no reason to give undue favoritism to any product mentioned here. This article is the result of an honest review and investigation carried out by our team with the intent of bringing you a water shoe you can trust and that will serve you well.
How We Picked
To publish this article, we had to go through a list of features in the shoes tested. We started with the level of water protection offered by these shoes. While they are not water-resistant, they have the obligation of protecting your feet not just from sharp and strong things that can hurt your feet but also from water, keeping you away from them as much as possible. This is highly dependent on the material used. Their non-sole parts are made mostly from a mesh material. Mesh is used because of its breathability, allowing for good drainage methods.
The fittings in the upper part also help with water protection by not allowing water to enter from the ankle section of the shoe. Fitting also matters in the design and style of a shoe because what would a great-looking, well-styled shoe look like if it did not fit your feet while subtly showcasing and accommodating the contours of your feet? Some of the shoes that did not make this list were uncomfortable, ratty, or even off the land. We also checked their feel and fit across different surfaces, rocks, and water bodies.
We also check their ability to last for as long as possible. We did this by reviewing existing users who have had it for a reasonable amount of time.
Another worthy feature is the rate at which they dry at normal room temperature after being submerged in water. This is important not just after washing but when you are using it actively in water. It is meant to keep your feet as dry as possible, though not perfectly dry.
Lastly, we also made sure to get the best within a good price range. None of the shoes listed here is above what they are deserving. We believe that part of making a good shoe is being able to accurately price it at the listed price in the market.
Care and maintenance
Although they are made for water, water shoes can smell, emit an odor, and get utterly stained after some time of use. To get rid of the odor, remove the shoes after use and immerse them in clean water for a few minutes. Afterward, use a wetsuit shampoo or soap and baking soda wash, coupled with a sponge.
Use the sponge to wash the interior and exterior parts of the shoe to make sure you get every part of it. Rinse after this, and then use another dry sponge or foam to dry off the water as much as you can.
If the smell persists, you can put some deodorizer solution or apply baking soda in the places where it still stinks.
After washing, dry them under the sun, and don't let them remain damp. Drying is also necessary immediately after use, but some people still leave them in a bag or damp area. This only goes on to breed the bacteria that make them stink.
Wash as often as you can but when not engaged in very rigorous activities that have stained it, you can apply baking powder and leave it to air dry after use.