The Best Washer/Dryer Combo for 2023
A washer/dryer combo can save you both time and money!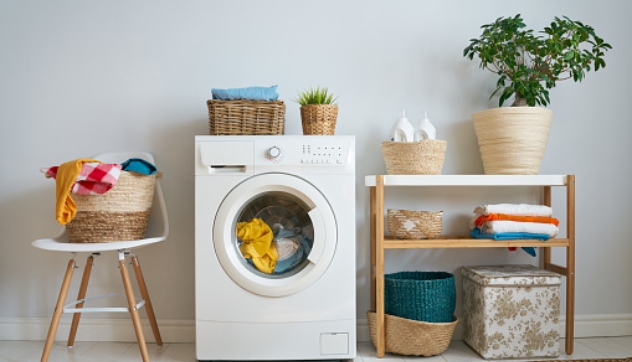 Washing and drying clothes can be a tedious task, with you often taking precious time out of your day to load, unload, reload, and then unload again in washers and dryers. A washer/dryer combo can help you to save time in your day as all of your washing and drying can be done in one machine!
Not only does this type of machine save you time but it can also save you money! When you purchase a washer/dryer combo instead of two separate machines, you will often find that they are more cost-effective!
To ensure that you have a wide range of options to choose from, we have come up with 4 different washer/dryer products on the market today.
How We Picked
Capacity/Size

The size of a washer/dryer combo is important as you want to be sure that your machine will be able to fit into your washroom. Finding the smallest and most effective washer/dryer is important to consider.



Water/Energy Usage

Not only should your washer/dryer combo be effective in terms of how it works but it should also use energy and water as sparingly as possible.


Noise

There is nothing worse than having a machine that lets you, and your neighbors, know when it is working. Take the noise that the machine makes into consideration when choosing your device.


Cost-Effectiveness

No one wants to pay an arm and a leg for a new washer/dryer so be sure that you are looking for cost-effective machines that function well!


Our Top Picks
Best Pick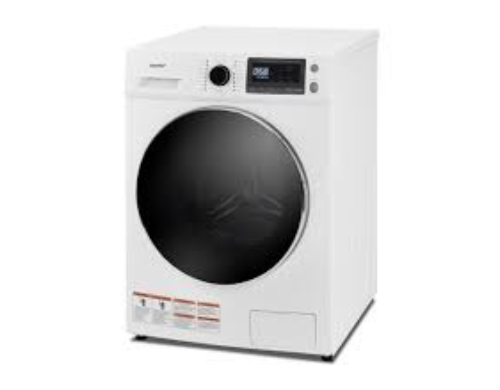 One of the best washers/dryers on the market!
As a class A energy consumption device, this is a great product!


In terms of great washer/dryers to purchase for your home, the COMFEE' 24" Washer and Dryer Combo is an outstanding option! This machine has a number of different modes and settings to ensure that your clothes are looking and smelling their very best.

It is equipped with a steam care setting that ensures that clothes can be quickly and easily steamed, ready to wear with not a single wrinkle in sight. The COMFEE' 24" Washer and Dryer Combo has an inverter motor that helps to reduce the amount of energy that is used up for every wash or dry.

Runner Up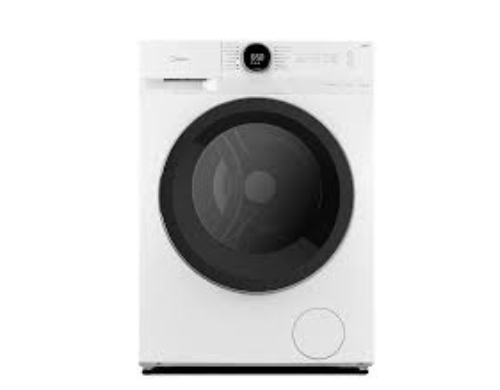 A great option for those after an effective washer/dryer combo!
For those in need of speed, this washing machine is perfect.


The Midea MLH45N1AWW/MLE45N1AWW 27" White is a great solution for those on the hunt for a washer/dryer combo that is of the best quality while still being not too pricey. One of the great things about this device is that it has a quick wash and dry option that could have your clothes cleaned and dried in under an hour!

The Midea is also known for the auto-clean feature that rinses out the machine before the next wash is loaded. This ensures that your clothing will be clean every time with no leftover debris or irritants from the previous wash left over.

Most Cost-Effective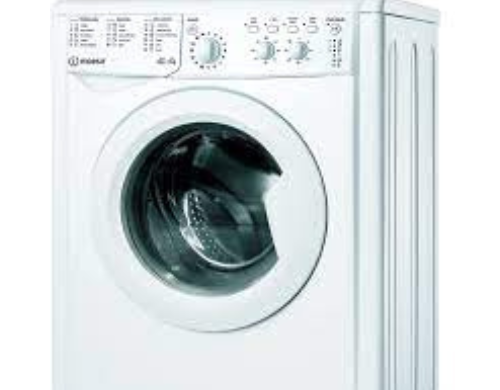 A washer/dryer that is cost-effective and of high quality!
Cost-effective and has a variety of different functions!


The Indesit Indesit IWDE7125 7kg Front Load Washer Dryer - White is a cost-effective option for those after a great washer/dryer combo that is not going to cost you a fortune. The 1200rpm Spin Speed is sure to make your clothes look perfect when right out of the dryer!

With 16 different option cycles to choose from, whether you are looking for something quick or are after a hard wash for very dirty clothing, you can be sure that this washer/dryer combo will do the trick.
Everything We Recommend
Best Pick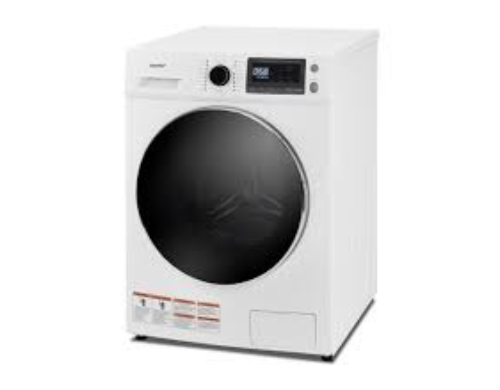 One of the best washers/dryers on the market!
$999.00
Runner Up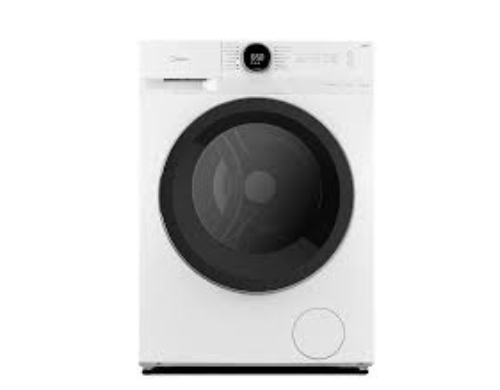 A great option for those after an effective washer/dryer combo!
Most Cost-Effective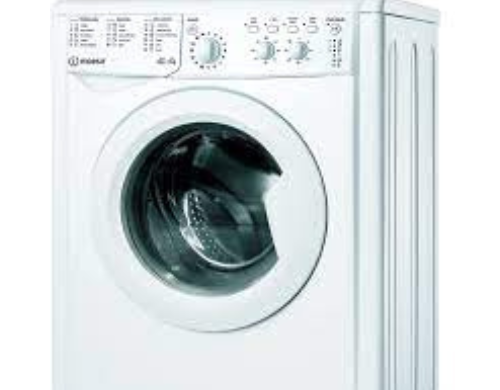 A washer/dryer that is cost-effective and of high quality!
Who This Is For
The devices that we have supplied are suited to any person who is looking for an effective washer dryer for their home! We have taken the time to find the best washers/dryers available, with a variety of features offered within each of the products we have put together.
These products are suited for any person who is looking to purchase a washer/dryer combo for their home!
Is a washer/dryer combo better than buying two appliances separately?
Yes, having one machine that can do the job of two is extremely beneficial and we would recommend investing in one of these machines if you require a washer and dryer. One of the great things about a machine that can do both is that you can pop dirty laundry into it and get clean and dry clothing when it is done, without you having to do a thing!
Getting a washer/dryer combo can also be less costly as opposed to getting two different machines. Along with this, one machine will also take up far less space in your home!
What is the ideal energy usage of a washer?
Ultimately, if you are looking for a machine that has the ideal energy consumption, you are going to want to purchase a washer/dryer combo that falls within the class A energy usage category. These machines use the least amount of energy!
We have provided an assortment of products that range in the energy category that they are in so be sure to check out the energy usage of each of the devices we have provided.
Why You Should Trust Us
When purchasing an expensive machine like a washer/dryer combo, you are going to want to be sure that you are getting a product for the best price that is of the highest quality. We here at National Today have taken the time to examine each of the products we have on offer, ensuring that we are giving you options of the best of the best!
We have considered several different things when doing this so you can be sure that you can trust us and the offers we have provided.
How We Picked
We have considered a number of different things when looking at the best washer/ dryer combo! Having a good idea of the size of the device you are hoping to purchase is important as you may need to fit specific dimensions in your home. We have provided a number of different washer/dryer combo machines in different sizes to ensure we have the best product for you!
The capacity of each of the machines we have chosen does range to ensure that each of those in search of the perfect washer/dryer combo for them will be able to find it!
Energy usage is an important aspect to consider and we have again chosen different devices that range in energy usage. Usually, the price does tend to go up for devices that have a lower consumption so be sure to keep this in mind!
Steam cycles are included within a few of the products that we have highlighted and if you are after a machine that will be able to make your clothes look as though they have been ironed right out of the wash, look out for these features.
One of the best products that we have offered in terms of noise is the Haier washer/dryer combo machine! This product reduces the noise as the machine is directly attached to the drum and does not operate with a belt. This reduces the noise that comes from washing machines!
You definitely do not want to skimp when it comes to the quality of the machine that you purchase. Just remember that the washer/dryer combo that you buy will hopefully be long-lasting!
When it comes to top loading or front loading, each of our products are front loaders to ensure that they can fit in any type of home or laundry room! The machines that we decided to provide you with information on are also all freestanding to ensure that they are easy to install.
Care and Maintenance
Different machines will have different requirements when it comes to maintenance, though it is important to keep up with general upkeep.
A washer and dryer can often get dirty pretty quickly if not cleaned often, and with the water and high temperatures, mold can begin to grow.
To avoid this, look at our options that have built-in cleaning to help ensure that your washing machine does not get moldy. If you are not looking at a device that comes with this, be sure to regularly have your washing machine do a cycle with no clothing in it, purely allowing the hot water to remove any dirt or bacteria.
Most of the devices that we have on offer come with a warranty but you should still be sure to keep them in good shape. You will more than likely be paying a bit for this machine so, in order to ensure it is long-lasting, keep up with the maintenance requirements set out!