The Best Vacuum for Pet Hair for 2023
Make the struggles of cleaning pet hair off your surfaces and furniture a blissfully distant memory with these new products!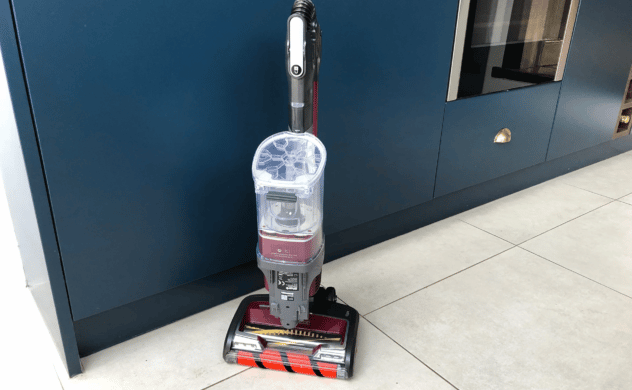 Although they bring life to our homes, our furry friends can make our houses messy and uncomfortable. Their fur tends to come off and lay carelessly in our spaces. The problem arises when you have to clean them off. You can use your regular brooms and brushes but that will be hectic and will take a lot of time. As such, you need to find a solution to enable you to keep your space clean and hygienic. A vacuum for pet hair will not only keep your house clean and comfortable but will also make the cleaning process blissful.
However, not any vacuum for pet hair you find on the market will be efficient. Some will ruin your surfaces while others will leave traces of pet hair behind. Therefore, we have compiled the best pet hair vacuums for 2022 to make your selection easier and faster.
How We Picked
Suction Power

Suction power determines how effective and powerful a pet hair vacuum is. The higher the suction power the higher the air volume and the faster and more effectively the vacuum cleans.


Anti-Tangle Features

Pet hair can tangle and can block parts of the vacuum such as the intake, bristles, and exhaust. Anti-tangle features keep the hair from tangling and blocking the vacuum parts such as the intake and exhaust.

Range of Power (for different types of pets)

Different types of pets have different types of hair. Some are longer than others, some are heavier and others are tougher. As such, hairs from different pets require different ranges of power.


Cost-Effectiveness

The ideal vacuum for pet hair should match your budget. Its effectiveness, durability, and features should also match its cost
Our Top Picks
Top Pick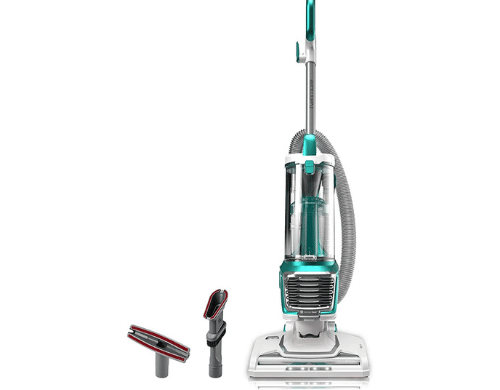 This two motor machine is worth every single penny
This pet hair vacuum has a powerful filtration system, able to swerve and steer right into those hard-to-reach places to free your home of pet hair.
Kenmore is our most expensive pick but its effectiveness is worth every dime.
This pet hair vacuum has a powerful two-motor suction that cleans your surface fast and effectively.

Runner Up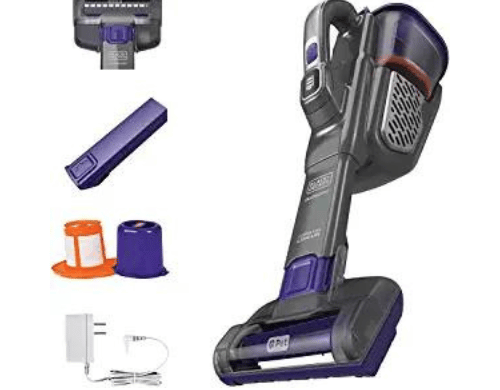 With anti-tangle rubber bristles, the BLACK+DECKER HHVK515JP07 cleans stubborn pet hair with absolute ease
With a trusted, long-life battery, you can free your house from pet hair all day long! The Black & Decker pet hair vacuum sports a handheld tool, making even those awkward, hard-to-reach corners spotless and hair-free within seconds. The one-touch-empty option makes tidying quick and easy.
An easy-to-use handheld pet hair vacuum.
With anti-tangle rubber bristles, the BLACK+DECKER HHVK515JP07 cleans stubborn pet hair with absolute ease.

Most Cost-Effective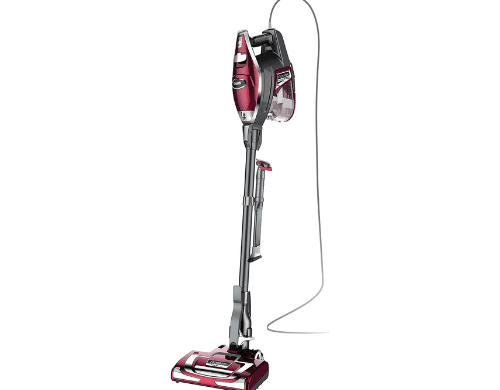 This versatile unit can clear your whole house - from floor to ceiling!
This product sucks up pet hair from any surface - from walls to furniture. With an LED light feature, to help light up those hard-to-see areas, cleaning is easier than ever before! Due to the extremely reasonable price, this one's a must!
You do not need a flashlight to illuminate dark places with this pet hair vacuum.
This versatile unit can quickly convert into a floor-to-ceiling cleaner.

Everything We Recommend
Top Pick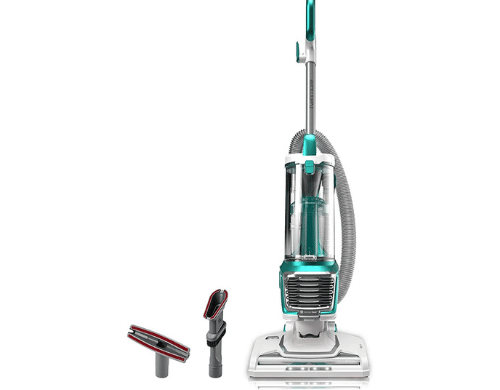 This two motor machine is worth every single penny
$149.99
Runner-Up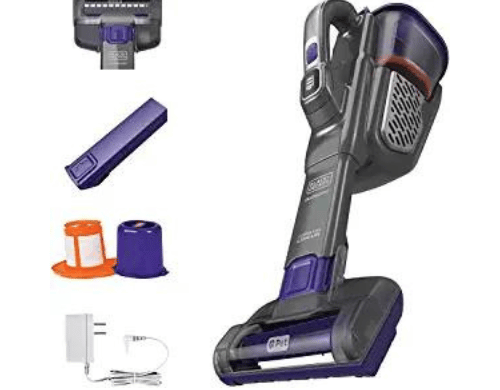 With anti-tangle rubber bristles, the BLACK+DECKER HHVK515JP07 cleans stubborn pet hair with absolute ease
$85.00
Most Cost-Effective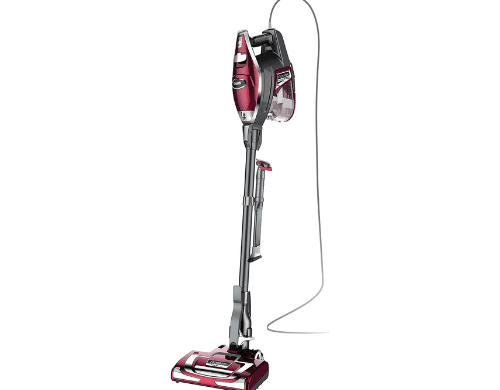 This versatile unit can clear your whole house - from floor to ceiling!
$159.99
Who This Is For
Who This Is For
The vacuums for pet hairs that we have reviewed here are ideal for cleaning hairs from all pets off your surface. They can also be used by any member of your family old enough to operate them safely.
What Is A Vacuum For Pet Hair?
A vacuum for pet hair is a suction cleaner designed specifically to clean pet hair off your surfaces. Although they can clean other forms of dirt and dust, they have special features that enable them to pick up pet hair.
How Is It Different From A Usual Vacuum?
Your usual vacuum cleaners are designed to clean general dirt and dust from your surfaces. However, vacuums for pet hair consist of special bristles that collect pet hair from any surface. They also have special filters for pet fur and dander. Often, they come with accessories that you can use to remove loose hair from your pet's skin.
Bagged v/s Non-Bagged Vacuums
Different vacuums use different methods to dispose of dirt. Bagged vacuums come with a bag that collects the dirt you suction from any surface. The bag is removable to allow you to empty the dirt easily. Bagged vacuums are hygienic since the dirt is securely contained in a closed bag. Usually, you cannot open the bag until you have completely detached it from the vacuum cleaner. This way, the dirt remains secured in the bag with no possibility of spillage. However, you need to keep buying extra bags to replace the ones already used. The vacuum cleaners also reduce performance as the bag fills.
Non-bagged/bagless vacuums, on the other hand, do not have a bag to hold dirt. These vacuums are less expensive to maintain since they do not require you to keep buying replacement bags. They also have clear chambers that allow you to clearly see when your vacuum needs emptying. Additionally, these vacuums are eco-friendly since they will not require you to use disposable bags. However, since the dirt is not secured, you will be exposed to allergens. 
Why You Should Trust Us
Before making our selections, we conduct in-depth research and compare different products in the market. We analyze consumer testimonials and select the ones with the best ratings. Additionally, we evaluate different product features to determine the ones that will serve you most effectively. 
How We Picked
To come up with the best vacuums for pet hairs, we selected multiple vacuums in the market and reviewed their features. Our aim was to identify the vacuums with the best combination of features to determine the most effective ones. The first feature we examined is suction power.
We picked the vacuums with the highest power since the higher the suction power the better the performance. Pet hair tangles and can block your vacuum, stopping it from running or compromising its performance. To ensure that you buy a vacuum without such hassles, all our picks use anti-tangle technology. This feature prevents the pet hair from tangling on the bristles or other parts of the vacuum.
Noisy vacuums are bothersome since they disrupt concentration and may make sleeping and studying impossible. As such, the ideal vacuum should have a low-decibel motor that runs without producing too much noise. With this in mind, we picked quiet vacuums that will work efficiently without causing disruption. Different vacuums for pet hair come in different styles. When buying one, pick one with a friendly style. We picked vacuums with safe designs that will not damage your surfaces, or furniture or hurt your feet and hands. Also, consider your decor and pick a color that will be in harmony with your surfaces and furniture. All our picks are available in different color options, giving you the liberty of choice.
The vacuums enlisted herein are either cordless or have a long cord. This feature makes them flexible and allows you to reach all corners of your house comfortably. They are also lightweight to enable you to clean all your surfaces without weighing your hands down. Our picks consist of versatile, powerful vacuums that can clean different types of pet hairs and other forms of dirt comfortably. You can therefore buy them regardless of the type of pet you keep.
Care and Maintenance
For a pet hair vacuum to serve you effectively over a long period, you must be ready to take care of it. Avoid hitting it against the wall to maintain the structure and components in the best condition. Remove the vacuum bag carefully, open and empty it properly then reattach it to the vacuum using the correct procedures. Handling the bag carelessly can cause tears, shortening its lifespan.
If you choose a bagless vacuum, read the instructions manual for the right emptying procedure. Also learn how to properly remove, clean, and replace the canister after work. Your vacuum comes into contact with lots of dirt and germs which can spread to other unaffected areas of your house. Make it your norm to disinfect it to rid it of all the allergens and keep your environment safe and hygienic. Check the roller brush regularly and clear all hair and dirt therein. The brush will not clean your space efficiently with lots of dirt and hair on.
Vacuums for pet hair contain filters that prevent large stones and debris from reaching the interior components. This filter wears and tears after a while and requires replacement. Detach it carefully and attach the new filter securely to keep your vacuum functioning effectively. Some vacuums allow you to adjust the nozzle height, depending on the heights you intend to reach. Be gentle when adjusting the nozzle to avoid breaking it.