The Best USB WiFi Adapter for 2023
The USB WiFi Adapter gives your PC a new lease of life in WiFi capabilities.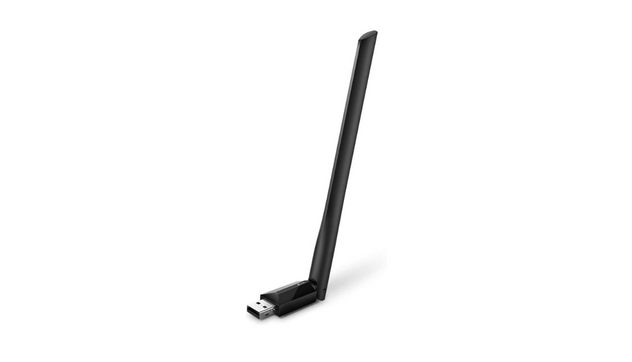 In a world where the internet informs our daily activities from studying, working, to entertainment, internet access is crucial. Wireless internet access is almost a basic necessity. Through WiFi technology, we are enabled to wirelessly connect our devices such as personal computers to the internet.
Now, imagine a scenario where you have a WiFi router in your home or office but your PC is not internally enabled to connect to the network. What do you do to be connected to the WiFi network? Well, we marvel at the invention of the USB WiFi Adapter. Using this device, your PC can be connected to the WiFi network for your use including internet surfing, video gaming, and video streaming.
How We Picked
Connection Speed

The network connection speed determines your user experience. Fast pace gives you a lag-free internet experience while you'll experience lagging in slow connection speed. The connection speed is influenced by the protocol and USB generation adapted to the setup (USB 3.0 and 802.11ac protocols are optimal)

USB Type and Compatibility

The generation of the USB port that the USB connects to on your PC is essential. The USB types of the WiFi adapter (USB 2.0 or 3.0) you acquire have to be compatible with your PC USB port, otherwise, the speeds will likely be compromised

Privacy and Security

USB WiFi Adapter should guarantee secure connection and data transfer. Standards like Wi-Fi Protected Access (WPA), Advanced Encryption Standards (AES) encryption, and effective authentication protocols of your USB WiFi Adapter are critical considerations

Cost-Effectiveness

The cost is important when choosing a USB WiFi adapter. Although people generally prefer the minimal budget type, remember that cheap ones are terrible. Great ones are expensive but you can find an inexpensive (not cheap) that guarantees you quality for your money
Who This Is For
This product satisfies the need to connect your device, like a desktop PC, to a wireless network (WiFi) for your secure learning, work, or even entertainment.
What is a USB WiFi Adapter?
Simply put, a USB WiFi adapter gives your computer WiFi communication capability. Most computers come with inbuilt wireless cards that allow your device to connect directly to your router for Wifi connection. However, when your computer lack this wireless technology or the wireless card is damaged and you need an alternative to connect to a WiFi network, a USB WiFi adapter is that device that adds wireless capabilities to your device.
Can I use my USB WiFi Adapter For Gaming?
Your USB WiFi adapter can be used for gaming. A good high-speed USB WiFi adapter improves your gaming experience by reducing network latency and lagging especially in online gaming.
Is a USB WiFi Adapter worth it?
Circumstances dictate the need to invest in a USB WiFi adapter. It will be a worthwhile investment for anyone with a computer that does not have a wireless card to allow them to connect to a wireless network. You may not need it when your device has an inbuilt WiFi card. However, should your device's wireless card be damaged or become obsolete, you'll need to invest in a good adapter for a seamless wireless communication experience.
WiFi Adapters Vs Extenders
A WiFi adapter provides wireless capabilities to your computers. On the other hand, Wifi extenders receive, amplify, and transmit the WiFi signal. Extenders boost the existing WiFi network to improve its strength and coverage.
Why You Should Trust Us
From a wide range of products in this category, we have diligently selected the choicest options that will guarantee you value for your money, optimal functionality, and a secure wireless communication experience
How We Picked
There is a wide range of USB WiFi adapters available in the market today. Choosing the right product can be a daunting task. To ease this burden off your shoulders, we have gathered customer reviews on these products from their experiences. Scouring from this large pool of feedback, we have developed a list of our picks to make this process easier for you.
Our top picks were judged based on the connection speeds. In this criteria, the WiFi protocol and the USB technology used were considered. The USB WiFi adapters that use 802.11ac as opposed to the older 802.11n protocol were given preference for their enhanced speeds. The USB technology used in the adapter came into play. USB 2.0 and USB 3.0 give different network speeds. Apart from determining speed, the USB's compatibility with the device's USB port was considered. The range of network coverage is too an important factor to overlook. Regarding privacy and security, USB WiFi Adapters should guarantee secure connection and data transfer. Also, effective authentication protocols for your USB WiFi Adapter are key. Of importance was also establishing the balance between cost and quality. Although people are quick to settle for the minimal budget type, cheap products are terrible. The great ones are also expensive. There is a balance needed in finding an inexpensive (not cheap) product that guarantees you quality for your money.
Care and maintenance
USB Port Compatibility
Ensure the USB WiFi adapter port matches the one on your laptop device. Your PC may have SB2.0 or USB 3.0. Ensure your USB WiFi adapter is compatible with the USB ports on your device for optimal functionality.
How To Use an Adapter to Connect to The Wireless Network
A USB WiFi adapter gives your device such as your PC without inbuilt WiFi connection capabilities to connect wirelessly to a wifi network. To use the adapter, follow the user manual that comes with the product. There are different adapter brands. You'll need a Wi-Fi router to provide the wireless connection. Connect your adapter to the USB port on your computer and your computer's OS will initiate the installation of this drive. Go to your manage your WiFi settings on your computer and select your network and key in the password to connect to the wifi. Your device will be connected to the WiFi network.
Can an Adapter Improve Internet Speed?
Although a USB WiFi adapter gives you a reliable and more stable connection, technically, it is not designed to boost WiFi network speeds. To achieve this purpose, consider investing in a good wireless repeater or booster antenna to boost your internet speed. However, in a case where your PC's inbuilt WiFi card is designed to operate on lower bandwidth (2.4 GHz), using a USB WiFi adapter at a higher bandwidth (5 GHz) may give you improved internet speeds.
Understanding the Limits of USB WiFi Adapters
Although USB WiFi adapters help us to connect to WiFi networks, they have their limitations. Using a USB WiFi adapter connects only one device at a time to the wireless network, unlike connecting directly to the WiFi router which can allow the connection of multiple devices at a time.