The Best USB Wall Phone Charger for 2023
Choose a reliable USB wall charger to give all your devices a complete charge.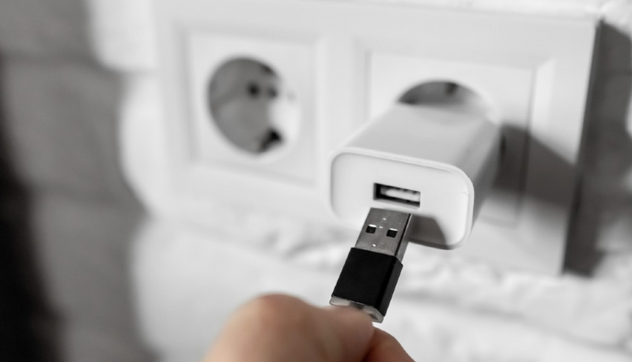 As days go by, more phone and other product manufacturers no longer include a charging adapter inside the package. Therefore, having an extra USB phone wall charger on hand is always a good idea. 
We tested the best models side by side to determine which kind of USB wall phone charger is the best. Our recommendations come with different ports, perfect for charging all of your devices considerably faster. They are also pretty powerful and cost-effective.
How We Picked
Charging Speed

With most devices adopting fast charging, we looked at the fast charging capability of each USB wall charger. It's important that a wall charger offers decent charging speeds without heating up too much.

Number of Ports

Given that different phones use different USB interfaces, a charger with at least two different ports is pretty decent. We looked at how many ports each wall charger has and the shared power output. The outcomes of our criteria were determined by how many devices could be charged at once.

Size

Each charger was rated according to its size, weight, foldability, and obstruction of other outlets when connected to a power strip. Chargers with more streamlined designs received higher ratings.

Price

Although some of these power adapters were inexpensive, they had fewer ports and output power than more expensive devices. We let you make the ultimate choice based on your budget.
Who This Is For
Anyone who uses a device should have a USB wall charger. You'll need one to charge your devices while on the go, especially if you're into tech!
USB charging vs. wall charger – what's better?
You may either plug your gadgets directly into a power socket with a USB adapter or into a USB port on a laptop or desktop computer to charge them. Both techniques are efficient, but each offers advantages and disadvantages of its own.
Power supply
A standard USB port may deliver up to 500 milliamps of electrical current at once. Contrarily, wall outlets can deliver far more current: a normal residential electrical circuit can deliver 15 to 20 amps, whereas device chargers themselves are often only capable of two amps at most. In this case, a power outlet beats any USB port supply.
Convenience
You won't need to bring along as many chargers when you're traveling if you use a USB port to power your devices. When there aren't many outlets available, USB charging can be convenient because you can just put your laptop in and connect your gadget to its USB port rather than having to find two outlets.
Power usage
Electricity is wasted a lot while using wall chargers. A wall charger emits heat as it converts the high-energy electricity coming from the outlet to the low-energy power the gadget needs. Even when no device is connected, the charger continues to use up power as long as it is plugged into the wall. As the computer is already transferring power from the wall outlet, USB charging is less likely to waste electrical energy.
Global standardization
A USB port on a computer in England supplies electricity in the same way as a USB port in Canada because USB is a global standard. This implies that you can plug your gadget into any USB port and it will be able to charge. While traveling between power zones, you may need to employ a dizzying array of converters and plugs because the wall current is not standardized.
Is it worth splurging on?
Even non-techies now own two or more devices that need to be charged frequently. Even though a phone comes with a mains charger, you could still prefer the speed or convenience of a third-party charger. Phones are capable of charging at ever-faster rates, although it's uncommon for a charger capable of supporting these maximum rates to be included in the box. If you need to charge many USB devices simultaneously, having at least one USB wall charger can save you time and space in your house by eliminating the need to carry around various adapters.
Can I charge multiple devices at once?
While adding a charger to your phone is a simple way to provide more power, using numerous ports and lines to charge different devices can be confusing. Purchasing a charging station will enable you to charge all of your gadgets without creating a mess, which will help you organize your space. The built-in storage space included in most charging stations allows you to keep your gadgets charged all in one place, making them perfect for a desk or nightstand.
Why You Should Trust Us
Working with trustworthy independent contractors who have years of expertise writing about lifestyle topics and product evaluations gives National Today a great deal of delight. We've tested nearly every charging option available and reviewed a variety of mobile accessories, including wireless chargers and auto chargers. In addition to drawing from years of experience, we used professional-level techniques to gather more detailed, accurate data than we may have otherwise in order to be sure of the success of our picks.
How We Picked
Charging speed
We took into account USB-C ports with 18 to 45 watts of output as well as USB-A ports with 12-watt or QuickCharge 3.0 output while determining this criterion. When using the proper cables and a USB-C port, many phones can charge more quickly while drawing 15, 18, or 20 watts of power. There is no necessity to purchase anything over 45 watts expressly for your phone, even though having a higher output is beneficial because your gadget only consumes the amount of power it is rated for. If you need to charge a tablet or a laptop, those more potent and pricey chargers are preferable choices. The maximum charging speed for Apple devices and many Android phones using USB-A is 12 watts (5 volts, 2.4 amps), while some of the latter can charge more quickly using Qualcomm's QuickCharge 3.0 standard. You won't save much money by selecting a charger that uses less power than 12 watts, given the relatively low cost of these chargers.
Size
We instinctively like smaller chargers over larger ones, even though overall size is not the main deciding factor. If adding a few extra capacities results in adding more ports or power, that's fine, but overall, smaller is preferable.
Number of ports
This feature is convenient to have, but given the abundance of compact, reasonably priced, and functionally sound alternatives, it is no longer as essential as it once was. A somewhat larger A charger with many ports is frequently a better bargain than a smaller one that can only charge one device, though, if the size is not your primary issue.
Price
We evaluate each charger's worth and the total amount of power that it can output across all of its ports. By using this as a benchmark, we eliminated excessively expensive models.
Combined power output
We test the overall output after examining each port separately when it is pushed to its limit. The best chargers allow for simultaneous use of their fastest rates on each port without any additional devices slowing things down.
Care and maintenance
How to keep clean
Create a sudsy solution by combining warm water with dish soap or detergent. Next, run a sponge dipped in the solution up and down the charger until all of the dust and dirt have been removed. You don't want any moisture residue left on the charger to later cause an electrical issue, so wipe it clean thoroughly. It's best to completely replace the body if you see any fraying, peeling, or cracking during cleaning. Yes, just because something looks dirty doesn't imply it won't function. However, nobody wants to use or appear to use a filthy, sticky charger.
How to plug in and out
The first rule is to confirm the validity of your charger. We've all heard tales of phones that exploded or caught fire while being charged. Use a reputable charger, and make sure your phone is not being covered while it charges so that any heat can be securely dissipated. Another thing to avoid doing is leaving your phone charging unattended, especially overnight. Despite the fact that your phone is programmed to cease charging when the battery is full, if the charger overheats, especially if it is left on a flammable surface, a hazard could arise. Install a smoke detector and make sure it's in working order on a regular basis. Additionally, when plugged in and out, damaged chargers might catch fire and electrocute you if you touch an exposed element of the device.
Where and how to store when not in use
Your chargers and cords can be organized in a variety of ways. You can make use of dividers, boxes, or baskets. To keep things organized, you can also use markers, zip ties, or labels. When you've finished organizing everything, you might be wondering where the ideal location is to store your chargers and wires. By the cable box, in a desk drawer, on your TV stand, or in your entertainment center are a few terrific locations to store them.