The Best USB Microphone for 2023
It's time to get vocal with the best USB microphones you can find.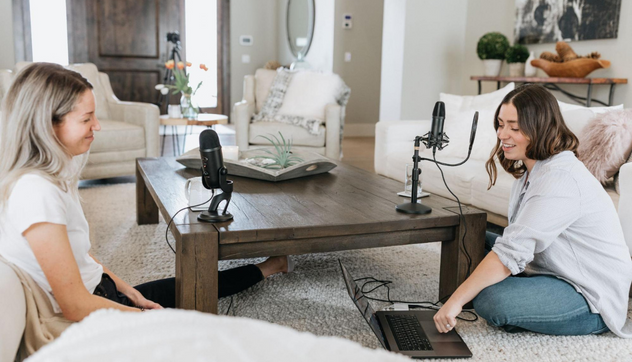 Are you looking to upgrade your equipment or start recording some amazing audio content? You'll definitely need one of the best USB microphones for that!
USB microphones have made recording audio content wherever you are much simpler, all thanks to their portable and plug-and-play nature. To make sure you choose the right microphone for your needs, you'll need to consider the kinds of projects you want to use it for. Are you recording music? Starting a podcast or YouTube channel? Or perhaps just gaming and streaming?
How We Picked
Audio Quality

USB microphones have decent sound quality because they still rely on a wired connection. To reduce issues like latency, you need to purchase one with good quality drivers.

Size and Range

Most microphones can capture audio frequencies ranging from 80 Hz to 15 kHz. For a USB microphone, a 30 Hz to 18 kHz frequency range is satisfactory. As for size, larger microphones have larger diaphragms, allowing them to pick up even the lowest sound frequencies.

Internal Storage on Connected Device

The ability to save recordings to the device to which your microphone is connected depends on this feature. If you record a lot, get an external hard drive for backup.

Cost-Effectiveness

Expensive microphones tend to offer better audio quality and a premium feel. However, there are several affordable microphones that'll support your recording requirements.
Who This Is For
The USB microphones listed here are for content creators, YouTubers, musicians, podcasters, narrators, or anyone interested in purchasing a USB microphone that offers high audio quality, versatility, easy usage, and, importantly, affordability.
Is a USB microphone worth it?
If you're looking to do some serious vocal recordings for your podcast or YouTube channel, then a USB microphone will be worth the purchase. Many gamers, live streamers, and narrators have found USB microphones to be pretty useful too for enhanced audio quality. Owning a USB microphone also offers great portability, as they are easy to simply plug into your laptop wherever you are to start recording. In addition to this, they are small and light enough to carry wherever you go.
Can I record a podcast with a USB microphone?
Yes, you can record a podcast with the right USB microphone! The right USB microphone would be one of high audio quality that supports multiple audio patterns such as omnidirectional, bidirectional, and cardioid patterns. For group podcasts, the omnidirectional will capture voices from all sides of the mic. With the bidirectional, you're able to comfortably record one-on-one conversations as voices are captured from the front and rear end of the mic, and with the cardioid, you're able to record solo podcasts.
To enhance your podcast audio quality, it's best to purchase a pop filter to filter out any disturbing background noises, pops, or sibilant speech sounds. One pop filter is great for solo recordings. However, purchasing two for either side of the mic will be necessary for one-on-one conversations to capture smooth audio quality from both speakers.
Does the size of my microphone affect the sound quality?
Yes, the size of your microphone diaphragm affects the mic frequency and sensitivity to sound. The diaphragm receives all the sound waves. With this being said, you'll want to purchase a microphone with just the right size that'll deliver a wider frequency range and higher frequency sensitivity, lower background noise, etc.
To conclude, the size of your microphone depends solely on how you intend to use it and the frequency levels you seek.
Why You Should Trust Us
We take pride in bringing you the best quality products at an affordable price. Hence, we picked out the best USB microphones suited to different needs so that you're able to make an informed decision about audio quality, and features, and one that will suit your budget.
How We Picked
With every content creator in need of better audio quality in mind, we made sure to list every USB microphone feature that makes USB microphones worth the purchase. We started with the most important feature — audio quality. We've picked microphones with little to no background noise and highlighted the importance of pop filters to enhance the quality of your audio.
The USB microphones listed here include knobs for gain adjustment and volume control, enhanced sound effects, and voice modulation so that the overall quality of your sound is in your hands. With audio quality comes the size of the microphone and its frequency range and bit rate to ensure everything you've recorded has been received, encoded, and stored precisely. The USB microphones listed here have a bit depth of between 16 – 24, and a frequency response of 20Hz – 20kHz.
With the constant debate around price and quality, we ensured our selection of USB microphones brings you the best recording experience at reasonably low prices. While our best pick might be the most expensive USB microphone on the list, we made sure that the features and audio quality it offers bring great value for your money!
Care and maintenance
Just like any other device, the care and maintenance of your microphone is important so that it can support you for a great number of years! A few tips to consider are avoiding breathing into your microphone. Not only can this affect the quality of your recording, but it can also potentially damage your speaker. When recording, the best distance to be from your microphone to avoid breathing into it too much is between two and 12 inches.
To prevent damage caused by moisture, it's best to store your microphone in an area that isn't exposed to moisture or humidity. If you've accidentally spilled water or any liquid onto your microphone speaker, use a hair dryer on a cool setting to dry, pat dry, or leave in rice overnight as the rice absorbs the water.
One of the main reasons for damaged USB connectors is dust or any other residue inside. The device you've connected it to will usually show you an error message that indicates your USB might be damaged. The best way to test this is to plug it into another device to check if it works, and if not, the problem lies with your USB connectors. Cleaning dust from your USB port is made simple by using compressed air to blow out the dirt. In the case of your USB port having any grime or sticky residue inside, it's best to use a cotton swab dipped in alcohol to gently clean it. If dirt or dust is not the issue, it might be a wiring problem that will need repairing.