The Best USB-C Cable in 2023
Switch to a USB-C cable today and enjoy seamless data transfer and fast charging.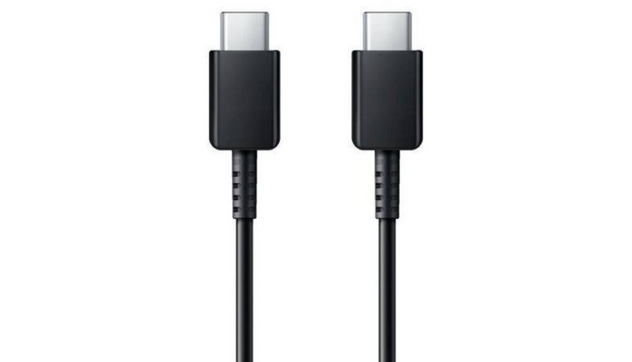 Finding a dependable USB-C cable capable of powering all of your devices is the wisest course of action because the USB-C port is the new sheriff in town. The world is also moving on fast from all the shortcomings of the USB A and Micro-USB Type-B cables. The USB-C cables are reversible, which means that any flat side you plug in will work just fine. However, not all cables are created equal — the data transfer and charging speeds of these cables vary greatly.
In this review, we will look at four of the best USB-C cables the market has to offer.
How We Picked
Charging Speed

Fast charging is only possible if the USB cable, device, and charging brick all support it. Most USB-C cables support fast charging, with some reaching speeds of up to 100W. To maximize efficiency, choose a cable that has the same charging speed as the brick and the device.

Cord Length and Strength

A longer cord gives you the freedom to power your devices regardless of the outlet distance. However, they can tangle if the outlet is close by. Given that cables undergo a lot of abuse, a robust one will serve you better. It's important to strike a balance between the two.

Data Transfer Capabilities

The ability to transfer data is the second most common reason people purchase USB-C cables. If you plan to transfer photos and videos between devices, you should invest in a high-quality cable that supports transfer speeds of up to 10 Gbps and in HD.

Price

When it comes to cables, cheap can always turn out to be expensive. We only reviewed quality cables from trusted brands. These cables are strong, long, and safe to use either for charging your device or transferring data.
Who This Is For
These USB-C cables are suitable for people that want safe and fast charging cables for their USB C-enabled devices like laptops, smartphones, and tablets. These cables are good for anybody that loves super-fast data transfer from one USB C-enabled device to another.
USB-C vs USB 3.0 
USB-C and USB 3.0 aren't the same. USB-C represents the hardware capabilities and shape of a cable connector, and USB 3.0 represents the speed and data transfer protocol of a cable. USB 3.0 is a standard for USB cables and it is an upgrade to USB 2.0. USB-C or Type C just represents the shape of the connector, and it is that metallic part at the end of a Type C USB. These two concepts work together as a USB-C cable that can support the USB 3.0 data transfer protocol.
Is it worth getting it? Do I really need one?
If you have a USB-C-enabled device, then you need this cable. USB-C cables. They are small and reversible, which makes them more convenient than other USB cables. They are also powerful and fast-charging enabled.
Why You Should Trust Us
USB-C cables are fast-rising technology means people have fallen victim to inferior USB-C cables. We don't want that story for any of our fans, and that's why we decided to scout for the best USB-C cables that will serve you with all their might.
How We Picked
After reviewing professional opinions and considering tons of customers' feedback, we ended up with these four USB-C cables. Professional opinions from technicians and top reviewers showed that these cables are the perfect cables for all your charging and data transfer needs. When we looked through customers' feedback on trusted e-commerce platforms, we discovered that they are the real deal.
These USB-C cables are fast chargers and enable super-fast data transfer. They are long and durable as they are made with strong materials and they protect the wire even when you bend these cables. They are mostly available in black, and this prevents the wires from getting damaged by sunlight. These selected USB-C cables are affordable, easy to use, and certified by the USB Implementers Forum.
Care and maintenance
How to clean
If you want to clean your USB C cable, you will need cotton swabs, a pressure plier, and alcohol (isopropyl). Use the plier to flatten the cotton swab and dip it into alcohol. Insert the wet cotton swab into the connectors and give them a soft rub. Proceed to clean the body of the cable with the moistened swab. Then, leave it to dry. You can also use a compressed air duster to clean out any debris.
Where and how to store when not in use
If you aren't using your cable, fold it gently and secure it with an old twist tie or a Velcro tie in a box. Ensure you don't fold it too tightly and keep it away from dust or water.
Cord care
Avoid using low-quality USB C cables as they may damage your devices. Always grab the hard shell of a USB C cable and gently pull away from the connector. Don't step on long USB C cables, and check for dust periodically. Don't bend your cords and store them properly.