The Best TV for 2023
Considering a TV upgrade? Check out these ultra-modern and sleek televisions.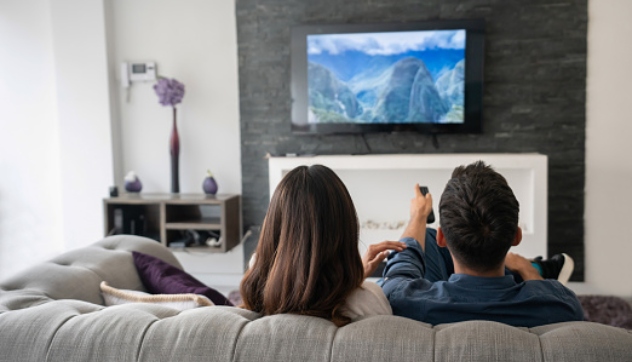 Unlike a few years ago, your TV is not the only device through which you can watch shows, news, sports, and other items. Today, you can watch videos and shows on your smartphone, computer, or tablet.
However, TVs remain an iconic appliance that you will find in every household. Modern TVs have advanced features that allow you to perform various activities such as browsing, viewing photos, and TV mirroring, among others.
However, different TVs have different features depending on the brand and year of manufacture. Different buyers also have different preferences and look for different features in a TV. Below, you will find different features that you should look for when buying a TV, along with some great options.
How We Picked
Size and Mounts

The size of a TV and its mount determines whether it will fit in the designated space. Your personal preference also determines the size of the TV you should get. If you fancy a large clear view, a TV with a large screen will be the ideal choice.


Speakers and Sound Quality

The type of speakers on your TV determines how good the sound quality will be. Good-quality speakers will produce high-quality sound. Therefore, examine the types of speakers in a TV before buying it to ensure that you enjoy the best sound quality.



Visual Quality

The resolution of a TV determines its sharpness and visual quality. A high resolution produces better visual quality. For instance, a 4K screen resolution produces 4 times more pixels than a Full HD screen.



Cost-Effectiveness

How cost-effective a TV is depends on the quality of sound, image, screen size, and other features. The cost of buying and running your TV should correspond to its quality.


Our Top Picks
Best Pick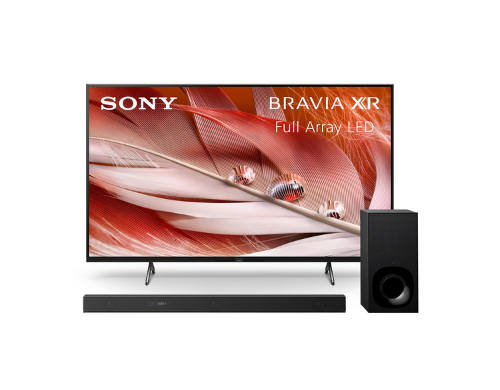 With exclusive features, the Sony X90J 75-Inch TV allows you to play PlayStation 5 perfectly.
This TV offers intense contrast and high-peak brightness for crisp images.


You can control this TV from the comfort of your couch by using the Alexa app to perform actions such as turning it on/off and changing the channels.

Runner Up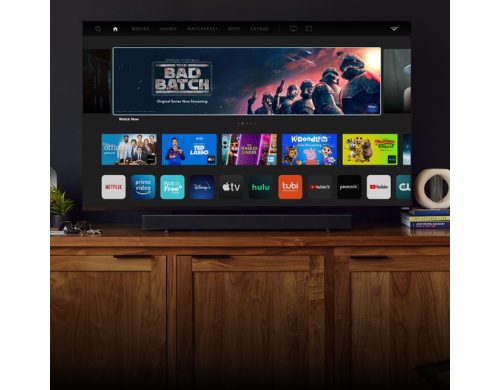 Enjoy cinematic color with this next-generation TV that boasts a billion hues of color.
This TV has wide viewing angles so you can comfortably watch it from anywhere in your room.

With the VIZIO M58Q7-J01 TV, you will be amused by the incredible brightness, sharpness, color, and contrast that will elevate and take entertainment to the next level.

Most Cost-Effective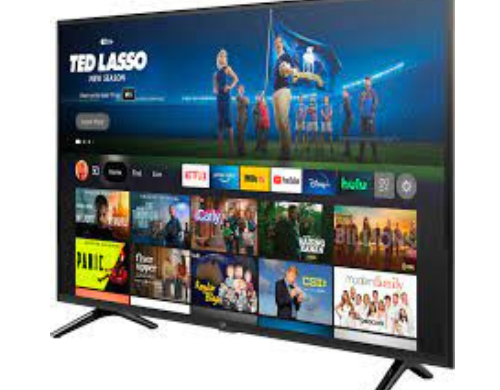 Spend a little money to buy this TV and enjoy its incredible features.
To help you manage your entertainment with just one button, this TV comes with an Alexa-enabled remote.
You get to choose your preferred shade of color for different shows and occasions from the numerous shades that you will not find on any HDTV.

Everything We Recommend
Best Pick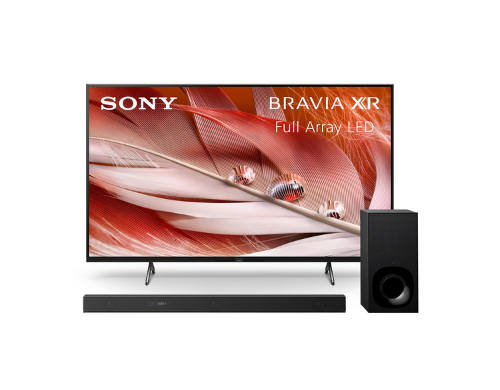 With exclusive features, the Sony X90J 75-Inch TV allows you to play PlayStation 5 perfectly.
$1,798.00
Runner Up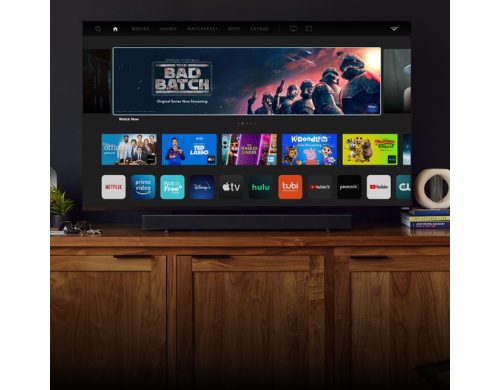 Enjoy cinematic color with this next-generation TV that boasts a billion hues of color.
$840.99
Most Cost-Effective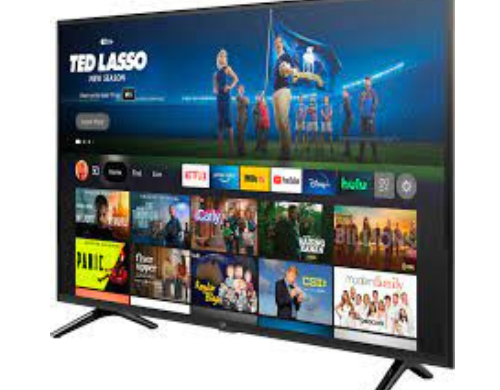 Spend a little money to buy this TV and enjoy its incredible features.
$259.99
Who This Is For
The TVs reviewed here can be used by any person with the necessary skills to operate them. They are also of different sizes to allow you to choose a size that you prefer and that fits in your space.
Different Types Of TV Screens
There are different types of TV screens with different features. The different screen types also deliver different picture qualities, viewing angles, and colors, among others. Below are the three most common TV screens in use today:
Liquid Crystal Display (LCD) Screens
LCD screens have a flat panel display that operates on liquid crystals. An LCD screen uses a backlight to produce images. They allow a much thinner display than cathode ray tube (CRT) technology. They consume less power compared to other screen types, making them the most energy-efficient TV screens
Light-Emitting Diode (LED) Screens
LED screens replaced LCD screen technology. An LED screen displays videos using an array of light-emitting diodes. It uses modular light-emitting diodes to produce images. The images that result are clear and deliver better control over the contrast. This type of TV screen also shows truer blacks and whites and produces deep, sharp images. However, since this screen type is an improvisation of LCD, it is still an LCD in construction.
Organic Light-Emitting Diodes (OLED) Screen
An OLED screen uses flat light-emitting technology that involves placing an array of organic films between conductors. A bright light is emitted when you apply an electric current to the conductors, producing images. Since they are emissive displays, they do not need a backlight to produce images. Therefore, they are thinner and more energy efficient than LEDs and LCDs.
Are TVs Energy-Efficient?
Modern LCD and LED TVs are energy efficient. LED TVs are considerably more energy-efficient than any other type. TVs with different screen sizes and resolutions vary in wattage and, consequently, power consumption. TVs use 58.6 watts on average when on and 1.3 watts on average while on standby.
This is a low wattage that will not increase your power bills to unnecessarily high levels.
Do People Use TVs Anymore?
Today, there are numerous devices, such as smartphones and tablets, with functions similar to those of TVs. However, people still use TVs to achieve a wide viewing area, which enhances the users' watching experience. Some shows, such as soccer games and wrestling, and computer games such as PS, require a wide viewing area.
A living or leisure room without a TV is also not attractive and feels boring. Therefore, people still buy TVs to enhance the outlook of their homes.
Why You Should Trust Us
We are a sales site or a manufacturing company. We, therefore, do not have any products of our own to market. We also do not have any brand endorsements and only review the best products from any brand. Therefore, we select the best products with the best customer reviews and features that make them effective.
How We Picked
We have examined different factors to reach our top picks. The first factor we examined is size. All our picks have different sizes. We have picked the best TV from four size classes. We have picked a 43-inch, a 55-inch, a 58-inch, and a 75-inch TV.
This way, we give our readers the option to select the TV that suits their preferences and fits in their space. All our choices also support wall mounts. You can therefore either hang them on your wall or place them on a countertop or a table, depending on your preferences.
We also considered the portability of different TVs before settling on our top picks. All our picks are lightweight and compact to allow easy portability. They also have high-quality speakers to ensure that your entertainment experience is top-notch.
All the TVs we have picked have built-in speakers and also support external speakers. You can therefore use your TVs comfortably with or without connecting them to external speakers.
All our picks have high-quality pictures and consistency. They all have 4K HDR resolution that produces top-notch visual quality. They also have adjustable brightness and sharpness to allow you to set the amount of brightness that is comfortable for your eyes.
All the TVs reviewed herein have different buying and maintenance costs. We have, however, examined all their features and only picked TVs whose cost matches their effectiveness.
We also used the ease of setup as a measure to come up with our picks. All the TVs we picked are easy to set up. They all have built-in software that only requires you to input simple details such as timezones and passwords.
They are also easy to mount on your wall or connect to stands to place on your tabletop. The mounts come with easy-to-follow manuals and require simple tools to complete the process.
Due to the technological advancements, we have every day, new TV features are invented every few months, while others become obsolete. Therefore, it is essential to check that the TV you choose has up-to-date features.
As such, all our picks have modern features such as HDMI ports to allow easy connection to other compatible devices. They are all Smart TVs that support connection to the internet through WiFi or ethernet cables. With wide viewing angles, you can watch all of our picks from any spot in your room.
Care and Maintenance
How well you care for TV determines how long it will serve you and how long it will remain in a good state. You will need to occasionally clean your TV to get rid of the dirt that builds up over time. Dust can build up on your TV case and settle on one or some of the internal components, causing short-circuiting.
However, be careful not to use water since it will damage its components. Rather, use a dry cleaning solution or other volatile liquid that will evaporate the components off instantly.
Install voltage regulators to use with your TV. Voltage regulators control the number of volts that get to your TV. It also protects your TV against damage caused by power surges. Also, determine the optimum brightness and contrast for your specific TV.
Too much brightness lights up the TV and can potentially damage the internal components. It can also damage your eyes. Therefore, only watch your TV at optimal brightness levels to keep its components and your eyes safe.
Lastly, a TV can be permanently damaged due to overheating. It can cause a sudden shutdown when it cannot take the heat anymore. Clean the vents frequently to allow smooth airflow to prevent overheating.
Also, position it away from heat sources that can heat the components of your TV such as direct sunlight and cookers.