The Best Tumblers for 2023
Getting tumblers can be the kindest treat you give yourself and your loved ones.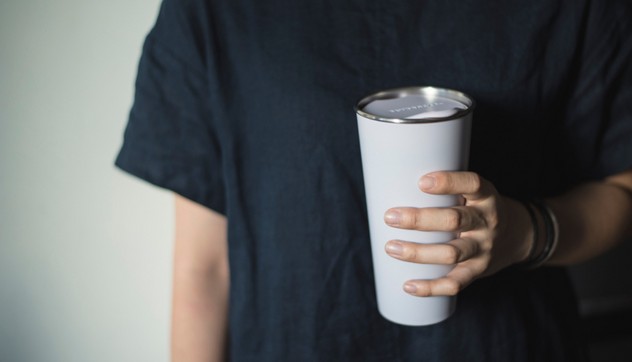 Have you ever wondered how comfortable, or otherwise uncomfortable, it can be to gobble a drink while in transit? Well, we have all experienced the inconvenience of spillage when carrying our drinks around. Most often than not, we also have a preference about whether we want our drinks to retain their hot or cold temperatures. Meeting such desires may seem farfetched while using the wrong containers. But Eureka! Tumblers were invented — the ultimate commuter vessels that come in different makes, shapes, and sizes.
From a wide range of tumblers available today, this list is sure to narrow down your choices to the best you can find in the market.
How We Picked
Material + hand feel

The material used in the design of a tumbler is a crucial factor to consider as it translates to the durability of the tumbler, and how it feels in the hands. Whether it's powder coated or not, determines the level of heat or cold that the holder will perceive relative to the contained beverage temperatures


Size

The size of the tumbler translates to the capacity of the tumbler and is a crucial determinant on whether or not they are easily portable or not


Multipurpose (hot & cold beverages)

It is essential to consider the purpose of your tumbler, whether, according to your needs, it can be used for cold drinks, hot beverages, or both!


Price

No one in their right senses would wish to spend a fortune on a tumbler that does not meet their needs, however, settling for a cheap tumbler will likely give you a low-quality tumbler that reduces the quality of your beverages in terms of taste and temperature

Who This Is For
The products listed here are suitable for all people who carry their beverages around and sip while they are on the move.
Tumbler Vs Travel Mug VsThermos – What's The Difference?
Tumblers are designed to keep the beverage hot or cold for s specific duration of time, usually 24 hours for cold beverages and six hours for hot beverages on average. More often than not, there is always a need to sip or gobble your beverage while you are on the move. A tumbler makes provision for that with minimal leakage or spillage. A travel mug on the other hand has a handle, and this is its major differentiator from a tumbler. A travel mug is also prone to spillage from the design. A thermos is designed to be tossed into the bag. Although thermos keeps your beverages hot or cold, one cannot drink from it directly. It comes with a lid that doubles up as a cup that one can use t drink their beverage.
Is It Worth Getting One?
Getting a tumbler is a worthy investment. Take, for instance, a person driving or on board a commuter train but still need to have their coffee, water, or whatever beverage there is without creating a mess. There is a doctor who is constantly in and out of the theatre room who might not afford the luxury to sit down and have a drink. The solution to these, and more scenarios is the tumbler – it maintains the quality of beverages in terms of temperature and taste while minimizing spillage. Tumblers are designed to be carried around easily. It is worth every dime!
Why You Should Trust Us
There is a wide range of tumblers that have been put out on the market. However, most do not give back the value for the money used in the acquisition or meet the expected functionality. Therefore, we have highlighted quality tumblers that get their job done perfectly and guarantee you value for your money.
How We Picked
Picking the right tumbler from a vast range that is available online can be a daunting task if not intimidating to the buyer. To ease this burden off your shoulder, we have carefully evaluated the primary end-user experiences. We believe customer experiences are a source of valuable feedback and can form the basis of our recommendations.
We considered various products based on the material they were made of. From stainless steel, glass, or plastic tumblers, we settled for the best options that exist. The finish on the surface was a crucial factor that determines how tumblers feel in the hand. Tumblers with powder coating generally provide a safe grip and are slip free. Additionally, this feature renders the surface insulated when exposed to the sun.
The tumblers considered here are available in various sizes that the users are at liberty to choose from based on their lifestyle and daily habits. Beyond functionality, the aesthetics of the products was a major consideration. All the products are easily portable since they are light in weight and are designed to fit perfectly in most cupholders. Multi-purpose functionality, which can be used for cold and hot beverages for their double-walled vacuum feature, was a crucial consideration when settling for these products.
The design of the lids also resists unnecessary spillage and leakages. Across all these products, the value of your money is guaranteed, and the most cost-effective option still gets you a product that gets the job done without compromising the quality of your beverage.
Care and Maintenance
General Care Of The Product
Check the specific manufacturer's instructions on how to care for and handle the specific tumblers. Generally, the products listed here are all made of stainless steel. Although stainless steel is a strong material, care should be taken when handling them since any heavy impact on them, say through a fall, may cause a dent on the surface. However, note that denting does not interfere with the functionality of the products listed here.
What Next After Wear And Tear?
Tumblers and the accessories like lids and straws are subject to wear and tear. For any reason, if any of them stops functioning optimally due to wear and tear, do not discard the whole thing. For instance, if the tumbler is still in a good condition but the lid, brush, or straws are worn out, broken, or misplaced for some reason, source for a replacement from the vendor. They can be easily obtained without having to buy a new tumbler altogether.
How To Wash The Tumbler/Lid/Straw
It is hygienic to keep the tumblers clean. Wash the tumblers after use to keep harmful bacteria such as E. coli away. These products are BPA-free and therefore, they are dishwasher safe. Simply stack them in the dishwasher with other utensils during cleaning. When handwashing, use water, soap, and a bottle brush to clean the tumbler, its lid, and the straws that come with it.
How To Remove The Odor
More often than not, there might be a beverage that remains in the tumbler that over time may cause an odor. To remove the odor, put one tablespoon of baking soda into the water and pour the solution into your tumbler and let it rest for about 30 minutes. Thereafter, empty the tumbler and rinse.
Storing a Clean Tumbler
After the wash, wipe your tumbler dry with a clean dishcloth before storage. Store them on a surface they cannot be easily knocked off or topple over.