The Best Travel Pillow for 2023
Travel pillows are great for comfort and support during long-haul flights, road trips, and train journeys.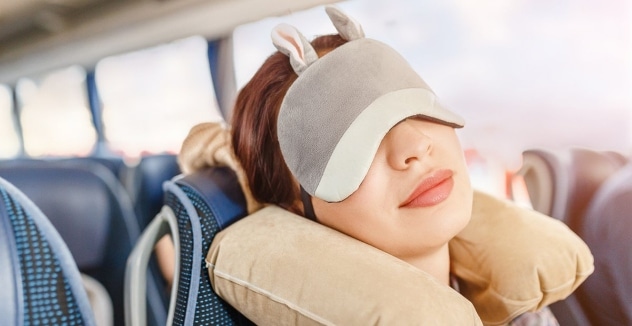 Traveling across the country or abroad? One thing bound to happen on any long trip is sleep. For many of us, although traveling by plane, train, bus, or car can be fun, transport seats generally aren't built for cozy naps. Enter the travel pillow.
Your travel pillow is one of the most essential pieces of equipment to consider when packing. In addition to helping you get some shut-eye on both short and long-haul trips, it can help keep your neck from getting sore and provide extra support for your spine. So, where do you start looking for the best travel pillow? This guide will explain all you need to know about travel pillows — from how they work, how to choose one, and where to find the best deals.
How We Picked
Level of support

Having good support regarding travel pillows takes off the stress from your neck and back muscles, preventing bad posture.

Comfort

Comfort is different for everyone. The right comfort level offered by a travel pillow makes a world of difference for frequent travelers.

Weight

Weight is an important factor to consider due to storage and convenience constraints. Travel pillows should be an accessory, not a liability.


Price

Although travel pillows aren't large investments, many quality pillows are going at affordable prices.
Our Top Picks
Best Pick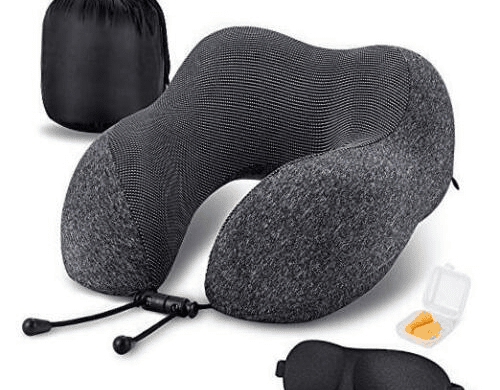 The perfect pick for outstanding comfort during travels
Super quality memory foam travel pillow which can be used at home or the office as well.
The MLVOC travel pillow provides additional neck support, and the sweat-resistant material ensures a dry and cool napping experience.
Runner Up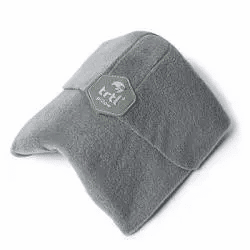 Scientifically proven to be better than a U-shaped neck pillow
The Trtl neck pillow combines super soft, hypoallergenic fleece with a hidden internal neck support to hold your head and neck in the best position for sleeping.
With its clever design, the Trtl won't be a luggage hassle, and with easy usage, neck adjustment is a simple task.

Most Cost-Effective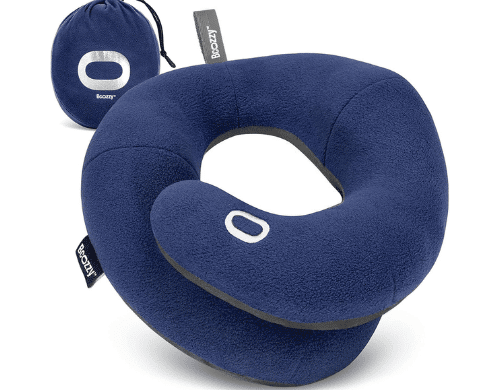 Elevating your moments of comfort
Adjustable and comfortable ergonomic pillow that can be used as a normal pillow at home easily as well.
With a fully adjustable neck design, moving the pillow around to your liking is a simple task. So even if your neck swivels and turns during your slumber, the BCOZZY is ideal.
Everything We Recommend
Best Pick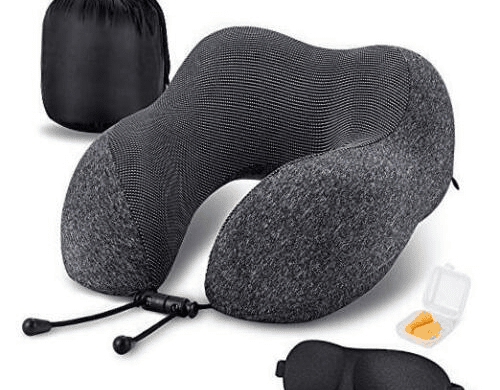 The perfect pick for outstanding comfort during travels
$21.99
Runner Up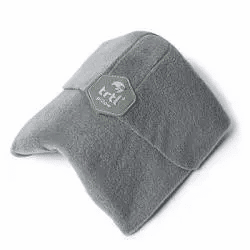 Scientifically proven to be better than a U-shaped neck pillow
$59.99
Most Cost-Effective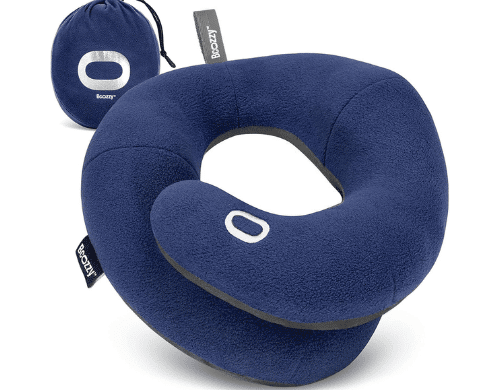 Elevating your moments of comfort
$39.97
Who This Is For
Travel pillows are categorically not for everyone. If you are generally stable and have short commutes to work or to see family and friends, this product is not up your alley. However, if your work travels across the country or around the world, and you are always on the move, the travel pillow is a much-needed accessory.
Why You Should Trust Us
If you are a frequent flier or road traveler, you might not have much time to assess the most suitable travel pillows. This is why we've done all the groundwork for you. Scrolling endlessly on the internet to find a pillow that seems functional can leave you frustrated and your neck sore. This is preventable because we at National Today have ensured a thorough selection and analysis process to leave you informed on exactly which travel pillows to get.
How We Picked
When picking the best travel pillows on the market, there are a few important factors we considered.
The first factor to consider is comfort. When picking the right travel pillow, we wanted to cover the majority of sleepers, who sleep in many different head tilts and positions. While some are ideal for chin support, others are suited to either tilt of the head.
The next factor taken into account was support. This characteristic is similar to comfort, however, stability focuses on ensuring that your neck and back muscles avoid spasms and keep an aligned posture while resting.
The size of travel pillows is also important. We made sure that our options were easy to carry and store away. Some travel pillows come with carrier bags, which increases convenience.
All our options are priced within proximity to one another. Although this product isn't the largest investment you'll make, purchasing a decent quality travel pillow could be the difference between an upstanding individual, or a twitching neck.
Choosing a pillow with the ideal fabric for you could be the difference between sound sleep or a sweaty neck and headache in the middle of a flight. We ensured options with breathable fabric that provides a good feel without harshness.
Care and Maintenance
Not all travel pillows are created equal. While some are machine washable, others require more care. Travel pillows are great pieces of convenient comfort equipment and because they involve supporting your head, hair, and cheeks, they are sure to get dirty over time. So to make the most out of your travel pillow, here are a few tips to keep in mind, especially if your pillow requires a hand wash.
The first thing to do is to pour warm water into a bowl, sink, or basin and then wet a rag or towel in that warm water. After that, add some detergent or washing powder to the end part of the rag or towel. Then dab the soap or detergent-soaked part of the rag or towel onto all the problem areas of the pillow. After washing it, rinse the soapy residue and hang the pillow in an open area to dry properly.
Once your travel pillow has been washed, store it in a dry and large drawer or cabinet space in your closet. Don't stack heavy items over travel pillows, as they tend to lose shape and density in the long run.