The Best Trail Camera for 2023
The best trail cameras for increasing your chances of seeing wildlife.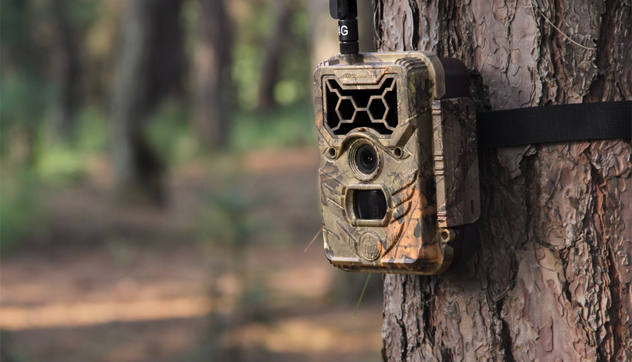 Trail cameras are especially useful for people who want to capture rarely-seen wildlife activity, observe animals without disturbing them, and keep an eye out for game animals.
They enable you to monitor wildlife around the clock, every day of the year. If you have access to private property, you can take high-quality photos and videos of wild animal populations all year long. Trail cameras are an essential tool for field research because they let researchers keep an eye on ecosystems and herd movements from a distance. These same reasons make them useful for animal conservation and land management. For amateur photographers and scientists alike, these tools may do the job.
How We Picked
Picture Quality

Taking high-quality photos and videos is the primary function of a camera. Also, the clarity and brightness of trail cameras need to be top-notch since they also take infrared night shots.

Size/Weight/Portability

Trail cameras are often mounted on trees or other objects, so they mustn't be too heavy or so large that the animals can easily see them.

Power and Battery Life

A trail camera's battery life is among its most critical components. You need a battery that will last through a lot of pictures so that you don't have to keep making trips out to their cameras to swap them out.

Cost-Effectiveness

Don't simply go out and get the cheapest trail cameras you can find. The price should be reflected in the camera's quality, which includes the quality of the images and videos.
Our Top Picks
Best Pick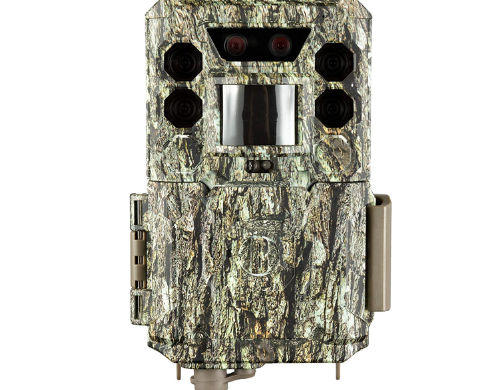 If you have a blank cheque, this is the best option.
Do you want to take nighttime and daytime footage and stills of those elusive wildlife subjects? One solution may be the Bushnell Core D.S. trail camera. This trail camera stands out from the competition with an additional sensor for use both during the day and at night, in addition to its respectable 120-foot detection range.
If the quality of your pictures is important to you, this camera is the best option.


Runner Up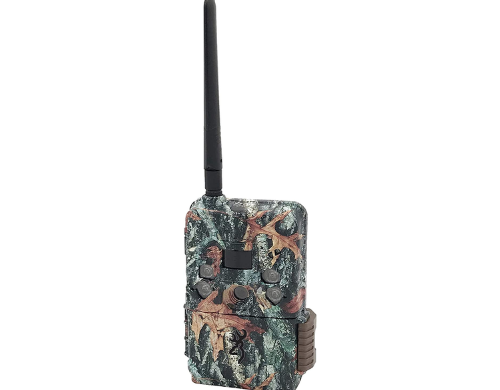 The best multifunctional trail camera
This is a long-range outdoor camera that is weatherproof and built to withstand the elements. It features a 20MP sensor with full H.D. video quality, as well as an adjustable Infrared LED light for use at night. This fantastic multipurpose trail camera offers the ability to view and download captured images via its LTE 4G cellular connection.
This device is guaranteed to take clear, unobtrusive nighttime pictures without frightening the animals.


Most cost-effective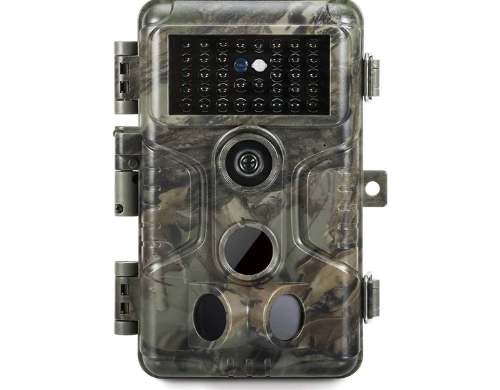 Superb value for your money
Trail cameras that do not emit light in the dark, like the GardePro A3, are adaptable. At night, you can use the flash without worrying about arousing any wildlife or revealing the camera's location. This, along with the high-end features found in the A3, helps to explain the device's popularity.
It is ideal for use in nighttime surveillance thanks to its superior performance in low-light situations.


Everything We Recommend
Best Pick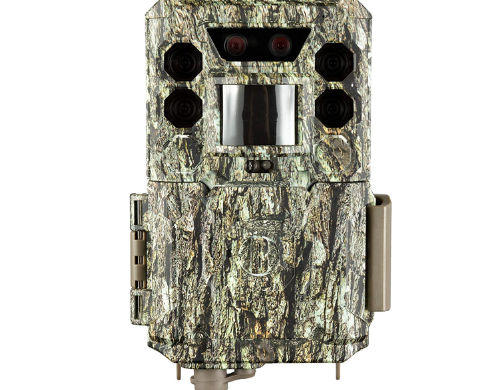 If you have a blank cheque, this is the best option.
$234.99
Runner Up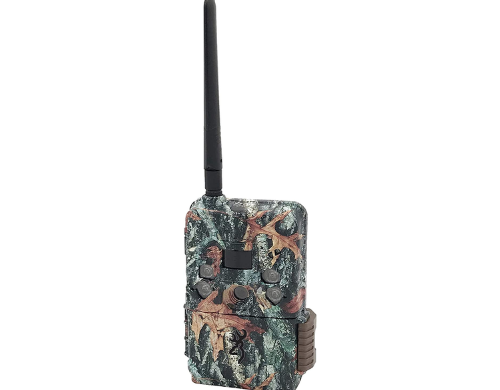 The best multifunctional trail camera
$159.33
Most cost-effective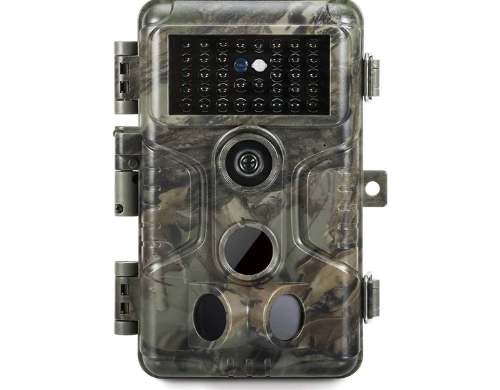 Superb value for your money
Who This Is For
Trail cameras are often purchased by those who are interested in either hunting, doing scientific field studies, or just observing animals for fun.
What is a trail camera?
Trail cameras are quite similar to smartphones, but they have a more ruggedized chassis and are equipped with waterproof digital sensors and infrared vision. Trail cams, just like regular cameras, exist in a broad range of sizes, forms, and capabilities. These factors combine to determine how effectively the camera functions in its intended setting.
How do I get footage of animals in my garden?
Certain trail cameras use P.I.R. (Passive Infrared) motion sensors. They can identify the sources of heat emitted by passing creatures, and as a result, they will have no trouble catching birds in the trees or mice on the ground.
Can you use a trail camera as a security camera?
You may use a trail camera for home security since they offer many of the same basic functions as other surveillance cameras designed for homes. Trail cameras can record anything suspicious that happens near your property and send you an alert right away. Just make sure you pick one with the best video features. While most trail cameras have video recording capabilities, some of the cheaper models may only shoot images.
Why You Should Trust Us
There are several varieties of trail cameras available. Your options range in both cost and functionality. As a result, we've found the best quality trail camera for seeing elusive animals without having to wait hours.
How We Picked
Having a camera that can help you observe your surroundings and get insight into wildlife may help you feel more secure and enable you to better handle any potential risks. The sheer number of options available on a trail camera might be confusing at first. For your convenience, we have whittled down the vast selection of cameras available on the market.
To simplify matters, we researched what the customers had to say about the use of their trail cameras and compiled their feedback. Everything from the picture quality in daylight and low light to how long their batteries last to whether or not they can withstand the elements was reviewed. Thanks to these users' first-hand experiences, you may have faith in our procedures and choose the best trail camera for your needs.
We compared a wide range of choices to discover the best trail camera to suit your needs. When making our selections, we took into consideration the size and portability of the camera, as well as its design and its cost concerning its level of quality. In addition to this, we evaluate the capabilities of the camera, such as its field of view, the amount of storage it can hold, the level of sensitivity of its motion sensor, and the rate at which it can be charged. You will discover that our review approach places a significant emphasis on the durability of your options as well as the picture quality that they provide. As usual, we looked for the best offers or bargains to bring you the most cost-effective trail cameras.
Care and maintenance
When installing and setting up a trail camera, the most important things to bear in mind are which sensitivity settings are most suited to the area, how to best place the camera, the frequency of picture bursts, and being conscious of settings and features that disturb the habitat.
When it comes to shooting wildlife, the quality of the footage shot by the trail camera may be directly correlated to how well the trail camera was programmed, specifically the camera mode, the number of bursts, the sensitivity, and the interval.
When setting and installing a trail camera, there are several considerations to take into account. These include the mounting, the height of the camera, the focal range, and the amount of sunlight that is received by the camera. It's crucial to choose a spot where the camera can be securely placed without being easily moved. Mounting cameras on trees is a popular option that many people choose.
The four most common mistakes that people make while installing trail cameras include failing to take into consideration the effect of smell, not using a memory card that is large enough, not accounting for the effects of the weather, and hiding their trail camera too effectively.
Finally, while setting up a trail camera, it's essential to take a few test shots to see whether the location, settings, flash, and other features will provide the desired picture quality.
Trail cameras are not waterproof. When you initially purchase a trail camera, it is supposed to be water-resistant. Although they can endure significant amounts of rain and snow, they cannot be immersed in water. Performing some basic preventive maintenance on your trail camera will guarantee that it continues to function under the manufacturer's guidelines.
The camera gasket should be inspected for tears or wear every time you examine the camera.
Check the latches and hinges to make sure they lock securely and that there are no stray pins or clasps. To keep the rubber seals in good condition, use a silicone-based seal protector once a year.
Cameras may also be protected against dry rot by being kept in a cool, dry area while not in use. If the trail camera's sealing seems compromised, don't hesitate to get in touch with the manufacturer and arrange for a repair. Doing this immediately will reduce the possibility of damaging the camera.
It is recommended that you keep a backup of your shots on an external drive. This is just in case something happens to the trail camera and the storage, you won't lose all your photos and videos. Your trail camera images may be viewed in four different ways on a computer. They consist of connecting through WiFi, utilizing an S.D. card reader or a U.S.B. cable, or synchronizing photographs with a mobile trail camera. It's advisable not to take the S.D. card out of the trail camera. Corrupt files might result from needing to delete them repeatedly for copying.