The Best Touchscreen Gloves of 2023
Touchscreen gloves help you enjoy all your touchscreen gadgets without compromising on warmth and comfort.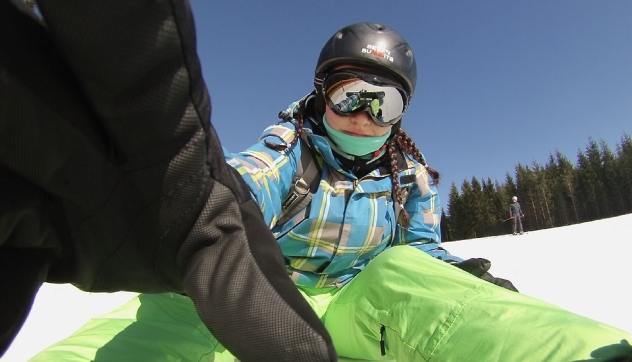 We all need comfortable gloves when hiking, cycling, or during the colder months. However, traditional gloves do not work with touchscreen devices, hence the need for touchscreen gloves. Fortunately, these gloves are ideal for using touchscreens and allow us to participate in all outdoor activities even in the dead of winter.  
It can be difficult to choose the best one, so we have listed the top touchscreen gloves on the market for your convenience.
Our Top Picks
Best Pick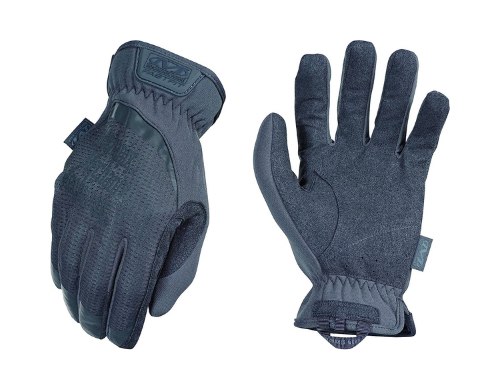 These touchscreen gloves come with elastic cuffs for a secure fit.
Runner Up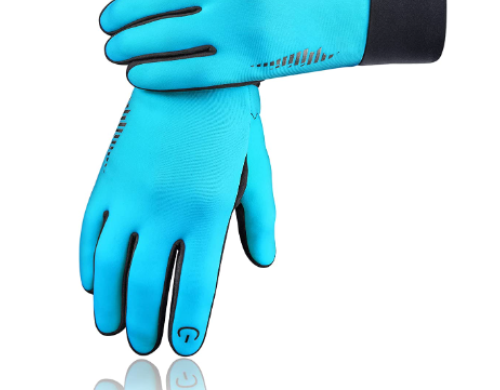 These are great for harsh winters, are suitable for outdoor activities, and come in a variety of colors.
$16.98
Most Cost-Effective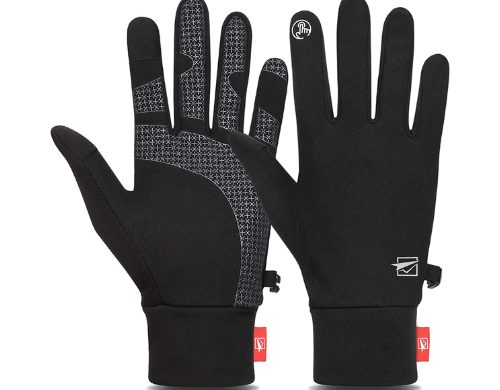 These efficient anti-slip touchscreen gloves are soft, comfortable, and stretchy.
Who This Is For
Touchscreen gloves are a must for those who use their touchscreen mobile devices frequently when they are outdoors. These gloves are recommended if you indulge in outdoor activities such as hiking, camping, trekking, or cycling, where you require rigorous control with your smartphone or smartwatch. They free you from the inconvenience of removing the glove every time you use touchscreen devices.
A simple walk on a cold day can become harrowing if you have to take off your gloves every time to operate your smartphone, tablet, or smartwatch. We all use smart devices today, so having an accessory that protects us from cold and allows us to use our electronics with ease is an excellent investment toward our safety and comfort.
Touchscreen gloves vs. regular gloves
Touchscreen gloves protect our hands in the winter and enable us to use our touchscreen devices. Touchscreens respond when they come into contact with a conductive material. Regular gloves prevent this connection, and that is why we must remove them every time we have to use a touchscreen device. Touchscreen gloves make use of conductive materials that are attached usually on the tip of the thumb and index finger of the right hand or both hands.
This material allows the circuit to be closed and the screen to be used comfortably. Touchscreen gloves tend to be slightly thinner than regular gloves, so the warmth they can provide may be a bit less.
Regular gloves are the classic winter and fall gloves that keep your hands quite warm. They can be of different materials, such as wool, leather, cotton, or synthetic fibers, and most can repel water. These gloves can be a bit cheaper and warmer; however, regular gloves do not allow you to use your mobile devices easily.
Are touchscreen gloves worth splurging on?
If you use touchscreen gadgets and have to stay connected throughout the day, it is advisable to opt for a good pair of touchscreen gloves. Our list will help you pick the best and most affordable brand available on the market.
Why You Should Trust Us
The cold weather can cause great discomfort to those who are not protected enough. Harsh winters can cause rashes and even injuries to your hands, which is why we have evaluated numerous touchscreen gloves to present you with a list of the best ones to choose from. For our evaluation process, we considered various significant aspects, such as accuracy, material, quality, and many more. We also considered the customer reviews each brand received to pick only the best and most trusted touchscreen gloves for you.
How We Picked
When choosing the best touchscreen gloves, we focused on some indispensable features, such as;
Accuracy
This is one of the most important aspects of touchscreen gloves. Accuracy is the ease with which you are able to use your touchscreen gloves. The cheapest gloves have only the thumbs or the index finger and thumb of the right hand covered with conductive material, while the best touchscreen gloves have conductive material on the index finger and thumb of both hands.
As a general rule, touchscreen gloves are usually not highly accurate; the best ones will allow you to type and play simple games; and the medium-quality ones will allow you to take calls but little else.
Material
The warmth that the gloves can provide is one of the most important factors. It's not only about your comfort and convenience, but also your health. Without proper protection, hands can become frostbitten or suffer irreversible injuries. Even if something major does not happen, hands can become numb due to extreme cold and accidents can happen, especially during outdoor activities.
Comfort and fit
Comfort and fit are essential when choosing the best touchscreen gloves. A great and efficient pair of touchscreen gloves should not only protect our hands from the cold but also allow us to use our touchscreen devices freely and without problems.
That is why it is vital to evaluate brands that have exact size charts. If you do not know what your size is or how to measure it, just follow these tips:
How to measure your hand
Place your hand in front of you and put all fingers together except the thumb. Place a tape measure just above the knuckles and measure the circumference of your hand, leaving the thumb outside. Measure the distance from the middle finger to the wrist, just where the hand begins; this measure is known as the length of your hand. After this, you will have the necessary measurements to choose the right glove size for you. Keep in mind that these measurements can be divided into two types:
Sizes by circumference
Size XXS: 12-15 cm
Size XS: 18-19 cm
Size S: 19-20 cm
Size M: 20-21.5 cm
Size L: 21.5-23 cm
Size XL: 23-25 cm
Size XXL: 25-28 cm
Size 3XL: 20-30 cm
Sizes by length
Size S: 19 cm
Size M: 20 cm
Size L: 21.5 cm
Size XL: 23 cm
Size 3XL: 25 cm
Keep in mind that each brand may have different size tables and measurements. Be sure to refer to the size charts of the touchscreen gloves you wish to purchase.
Design and style
This is another important aspect when choosing gloves. It is advisable to select gloves with neutral designs and styles because, this way, you will not have problems combining them with your clothes and you will not need to buy different colored gloves for every occasion and outfit.
Ease of use
A good pair of touchscreen gloves should have a user-friendly design that makes them easier to wear and operate. A good touchscreen glove should come with extra elastic, laces, or fasteners that allow it to fit the hand better.
Overall Quality
If the quality of touchscreen gloves is usually not too high, the conductive material on the fingertips tends to deteriorate. For this reason, it is important to evaluate the quality of the gloves and consider that their life will be reduced compared to traditional gloves.
Durability
As mentioned above, touchscreen gloves tend to be less durable than regular gloves, this is because they are thinner to facilitate touchscreen conduction. All our picks offer durability within an appropriate price range.
How We Picked
Accuracy

This factor is important because it affects how comfortable and simple it will be to use your device while wearing touchscreen gloves.


Warmth

A good touchscreen glove should keep your hands adequately warm. Most touchscreen gloves offer good protection only in mild winters, although in colder climates you have to add another layer for adequate warmth.



Comfort and Fit

The comfort and fit of the gloves are vital when choosing a good pair. A good touchscreen glove should fit your hand and allow you to use your fingers freely, almost as if you were not wearing them. Therefore, comfort and proper fit are truly important.



Price

This is a relevant factor when it comes to touchscreen gloves. A low price indicates low quality. All our picks are affordable and offer excellent quality and durability.


Care and Maintenance
Touchscreen gloves tend to get dirty easily. However, it is not advisable to wash them frequently, as this will deteriorate the fabrics and reduce their useful life. This does not mean that you should avoid washing them, only that you should do so only when necessary and with great care, as dirt and sweat can also affect their performance.
It is advisable to clean the outside and the inside of your gloves with alcohol-free antimicrobial wipes; this will keep dirt buildup at bay. You can also leave them in the sun to eliminate any bad odors and kill harmful bacteria. If you want to care for your gloves and keep them clean, it's best to follow the manufacturer's care instructions.
Are they machine washable? How to wash and dry
Although manufacturers indicate that touchscreen gloves are machine washable, it is best to wash these gloves manually, as this will prevent the textile and conductive materials from deteriorating. It is recommended to wash them manually, with warm water, without rubbing, and always with neutral or antibacterial soap. Then you can let them air dry, avoiding direct contact with the sun's rays. Avoid all materials and situations in which their thin fabric may be affected.
Where and how to store
It is advisable to treat touchscreen gloves as if they were leather gloves, thus ensuring their integrity and durability. When winter is over, it is advisable to wash them, let them dry, and then store them in a cool, dry place, away from sunlight and any source of heat and humidity. You can store them in their original packaging or in organic fabric bags that protect them from pest attacks.