The Best Torpedo Level for 2023
A torpedo level ensures that your surfaces are level, which is especially important in cramped spaces.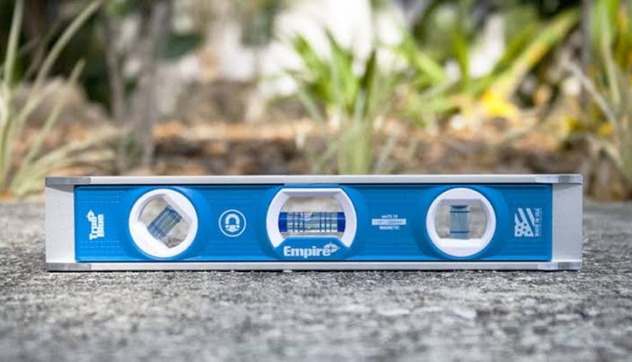 Few individuals know the importance of the torpedo level. It makes work easier in tight spaces. Homeowners and construction professionals can use a torpedo level to complete installation or alignment decisions without worrying about unbalanced structures or mistakes in their work. Need to understand them better and wonder what to consider before buying? We went above and beyond to give you thoughtful reviews and top picks.
How We Picked
Accuracy

Torpedo levels are mainly required for surface-level accuracy. A level with no precision or consistent accuracy is as good as useless.

Durability

Torpedo levels are primarily used in fieldwork or construction places, making them go through a lot of rigid work. So an essential factor to look out for is how durable the level is and how long it can last.

Type of Level

The level you purchase solely depends on your needs or profession. Therefore, it is essential to know the right level before acquiring.

Cost-Effectiveness

You can save money to get a torpedo level for better work results.
Who This Is For
The product advertised here is for anyone who needs a torpedo level for an accurate surface level for alignment or construction.
What is a torpedo level
A torpedo level is an essential tool for construction professionals. A level is a rectangular shape tool that can be made of plastic or aluminum, and it always includes a two or three-tube vial depending on its functionality. Having two or three vials makes it possible to measure more than one angle, i.e., the horizontal angle, vertical angle, and 45 degrees angle. The tube vials contain liquid and markings on the level that help identify the mid-section of the liquid. All these help to decide an accurate surface level. However, torpedo levels are not only used for surface level; they can also be used for checking alignment, leveling pictures, and determining the slopes of pipes and metals.
Do I need a torpedo level?
Yes. It is easy to assume you do not need a level because your profession does not require it. But are you a homeowner? If so, then you need a torpedo level. They can be used for small jobs like hanging pictures and shelves.
Types of torpedo levels
Box beam: This is the most common and versatile of all levels. The versatility is such that it allows you to measure both vertically or horizontally on a flat surface. They usually have handles, making them easy to work with and grip.
Magnetic level: Only a few professionals appreciate the ease of use that comes with a magnetic level. However, it can be a breakthrough for professionals that work with metal as it gives them the advantage of hands-free measurement on metal surfaces.
Screed level: A screed level is an important tool for professionals that work on driveways, patios, or walkways. Screed levels are useful for smoothing and leveling new concrete. It can also be used for leveling sand.
I-Beam level: This level is best for general use or multipurpose. However, it needs to be checked constantly for accuracy and is more cost-effective than other levels.
Strong level: A String level is used to level a long distance. String levels are balanced on a piece of thread stretched between two poles. Instead of having to level multiple times, a string level will do the work at once.
Why You Should Trust Us
When picking the right torpedo level that aligns with your work or profession, you may need help to get a level that fulfills all your work needs. As such, we have carefully picked torpedo levels that offer the best quality available.
How We Picked
Torpedo levels can be similar in features, which makes it quite challenging to find the right one for you. It's not easy to find the right torpedo level for you, as the needs of professionals vary from one another, along with the various intimidating brands available online. To make your search easier, we have scoured through reviews of previous customers with different brands of torpedo levels and compared their users' experiences over time of usage, accumulating their opinions on the accuracy of the level and how durable they are.
These experiences range from the ability of the level to accurately read the measurements to the ability of the level to go through rigid work without damage. With all these unfiltered opinions given by a range of construction professionals and homeowners, you can trust our process to find the right torpedo level for you.
We searched through various Torpedo Levels made with plastic and aluminum to find high-quality and durable levels for you. When making our picks, we looked at torpedo levels with great magnetic strength to simplify conduit bending and provide hands-free usage. During our evaluation, we ensured that our picks exhibited durability and accuracy.
Care and maintenance
How to read torpedo levels
Find the bottom edge of the level. This part sits on the surface you are trying to level.
Observe around the level to ensure you are not blocking vials.
Most levels feature magnets that help you keep the level close by while working.
For accuracy, the vial in the center of your level helps find horizontal.
While the tube at the end or either end helps you find vertical.
And the angled tube helps estimate a 45 degrees angle.
Where to place a torpedo level
When trying to read a surface or object measurement, the level is usually set in the middle of the object or surface.