The Best Time Tracking App for Freelancers for 2023
Make the best of your time with these Time Tracking Apps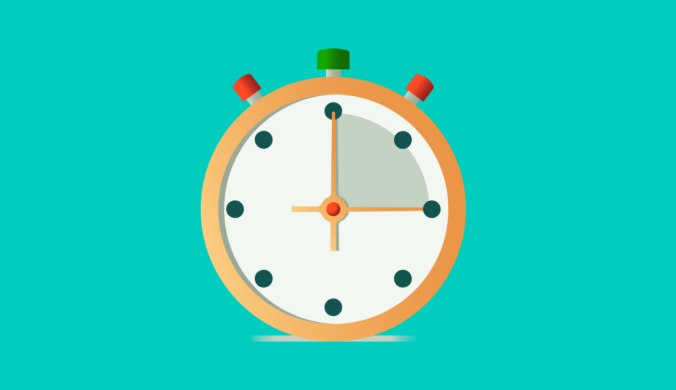 Time-monitoring systems have become more commonplace as the freelance writing industry has become more competitive and the need to maximize output has increased. Managing your time well is important for success, whether you're a contractor, an employee, a boss, or the head of a company. For a self-employed person, the ability to effectively manage their time might make the difference between success and failure.
There is a lot of pressure to pick the right time monitoring solution out of the hundreds available on the market, but not all of them are created equal. We scoured the web to find the best time-tracking applications and services for freelancers of all stripes. A less arduous selection procedure should result from using this manual.
How We Picked
Ease of Use

Whether you're new to time tracking or not, it's critical to find a system that's simple to use and simple to learn. You also need something versatile, so you could start a timer from anywhere, whether desktop or browser.


Reporting Features

When you understand how you spend your time, you can analyze your habits and make better business decisions. We went for those apps that provide detailed monitoring, including time-stamped screen captures and advanced application usage tracking, which allows you to break down the hourly billing.

Quality Customer Service

Your ideal time-tracking app is service oriented and tailored for a stellar customer experience. This is what to look out for when choosing a time-tracking app.

Cost-Effectiveness

It is critical to find a system that fits your budget, even if that budget only allows you to use free apps. There is absolutely no reason to spend money on features that you do not require and will never use. We went for those that offer a free trial period.
Our Top Picks
Our Top Pick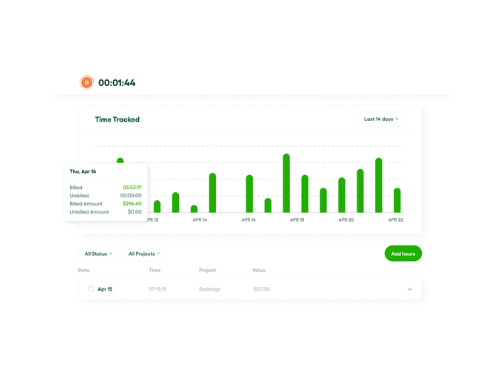 Bonsai speaks of class and is worth every dollar spent.
The bonsai is a real workhorse of an art form. The Bonsai application is an option worth considering for those freelancers who want to automate their contracts, time, and bookkeeping. It is not inexpensive, but considering how good it is, the cost is more than justified. It will advertise you while also providing a forum where businesses and talented individuals may meet.
This is a stellar product that speaks of excellence.
Our Runner-Up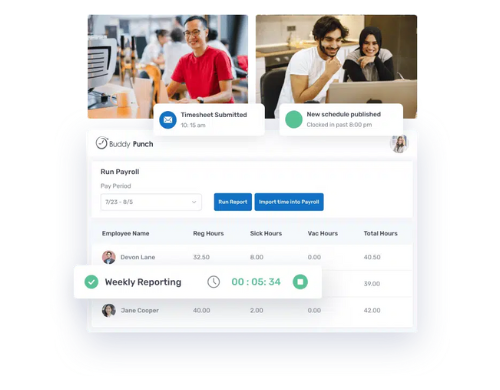 Buddy Punch seeks to improve time monitoring for remote workers everywhere.
The use of buddy punch is essential for accurate time monitoring, particularly for personnel who are remotely located. Even in situations where it would be difficult or impossible to do so, it aims to put an end to the era of analog reporting and the use of pen and paper. They prioritize the needs of their customers because they are more likely to implement positive change in response to the feedback they receive from those customers.
Affordable and effective product with pricing options that seem surreal
Most Cost-Effective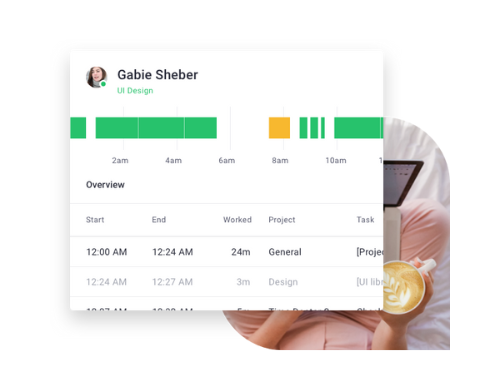 The Time Doctor is the most affordable option that lets you keep a good track of time and is easy to use.
The time doctor offers a service that is fairly exhaustive in its scope. It monitors the amount of time workers put in, how productive they are, their online timesheets, and payroll. In addition to being risk-free, it is straightforward to implement and manage. It gives data on a monthly or daily basis, making it easy to keep track of any patterns that may start to appear.
Effective product with variety, which is the spice of life.
Everything We Recommend
Our Top Pick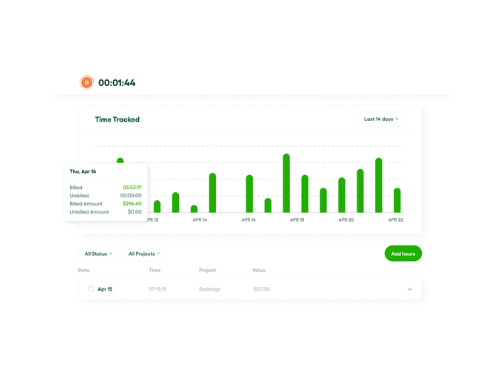 Bonsai speaks of class and is worth every dollar spent.
Our Runner-Up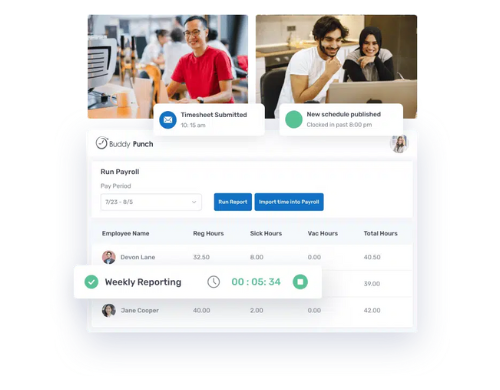 Buddy Punch seeks to improve time monitoring for remote workers everywhere.
Most Cost-Effective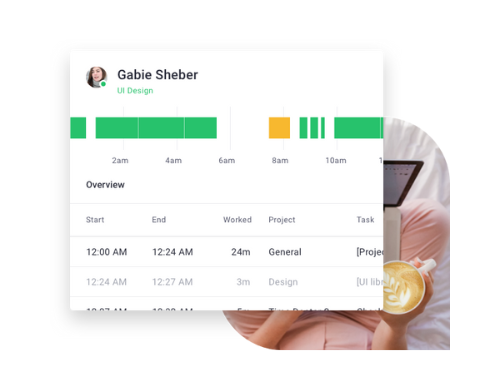 The Time Doctor is the most affordable option that lets you keep a good track of time and is easy to use.
Who This Is For
People who want to monitor how they spend their time, particularly freelancers who see time as equivalent to money will find these product types useful. It is also a helpful tool for any corporation or organization to use in order to track the amount of time spent by employees working remotely.
What is a time Tracking App?
A time-tracking app is a tool used to track or monitor the amount of time employees spend working.
Benefits of using a time-tracking app
Using time-tracking apps has numerous advantages including the following;
Productivity Boost
By utilizing a time monitoring system, managers are able to keep a close check on the levels of productivity that their employees are achieving and guarantee that no time is wasted. If they were given the opportunity, certain workers could easily put in additional hours at the same level of quality, which would result in a rise in their salary. Freelancers can use it to keep track of the amount of time they spend working on particular projects and activities.
Helping you save time
Utilizing an application that monitors time will result in significant time savings for you.
When it comes to holding employees of a company or freelancers accountable for their work, a time-tracking tool serves the same role that deadlines do. You will be able to finish chores in the allotted amount of time if you use a timer.
Billing
The premade invoice templates provided by time-tracking software significantly simplify the billing process. Products that place this emphasis on the workplace provide employees with everything they require to improve their productivity, save time, and receive just compensation for the amount of effort they put into the office.
Why You Should Trust Us
There are a lot of applications that track time, but you should focus on finding programs that help you unclog, plan, and allocate time for activities. There are a lot of time-tracking apps available. Our mission is to provide you with access to the most useful applications and the luxury of making well-informed choices.
How We Picked
Ease of Use
We chose apps that are easy to use and navigate. They offer a variety of services and features and premium customer satisfaction.
Reporting Features
All the apps in this guide offer a range of reporting features and make it easy for people to report to their managers.
Quality Customer Service
Every feature in these apps is for customer satisfaction. From freelancers to corporate professionals, the services rendered are key to every professional.
Style/Design
These apps are beautifully designed. They are easy on the eyes, and this feature is key to customer satisfaction.
Price vs. Quality
With such apps, price is key when relating it to quality. With more money come more features, which improve your overall experience.
Payment on a One-Time Basis or Monthly Subscriptions
A subscription is something that you pay for only once, unless you choose to make it a recurring payment. You will not be required to pay additional fees in order to use the features you desire.
Training Systems
Time tracking apps create avenues for people to learn how to manage their time and resources and just how much they can get done when focused.
Team Management Option
With these time-tracking apps, teams can be effectively managed by their leaders since all the work due to every team member or employee can be found in one place.
Integration
Time-tracking apps allow for better integration.
Accuracy
With time-tracking apps, mistakes made by people when figuring out how much money is due or how much time was spent on a project can be fixed.
Compatibility with other Devices
These apps are compatible with the iOS and Android operating systems.
Available Features
Features of time-tracking apps range from generic ones like time monitoring, invoicing, and customer management support features to more specific ones like geofencing and insights.
Care and Maintenance
How to set up the apps
Installing and configuring these time-tracking apps is a breeze. When you are redirected to their website, you will be prompted to create an account with them if you do not already have one or to sign in if you already have one. After you finish signing up, you'll get a certain number of free trial days before you have to choose a plan.
Connecting to other devices
These time-tracking applications can be used via a personal computer or mobile device; they can be downloaded on Android or iOS systems to guarantee that your time spent working will not be lost. You may link them to your email accounts so that you are notified immediately if a manager or client sends you an email. When you link your time tracking app to your accounting software, not only can you instantly sync your invoice, but you also don't have to type in the items by hand. Nevertheless, you need to check that the timings and report notifications are functioning properly. You are able to connect the app you use to track time to other applications, which will make your working experience more automated and less cumbersome.