The Best Teas for 2023
Rejuvenate your body and soul with these great-tasting and nourishing teas.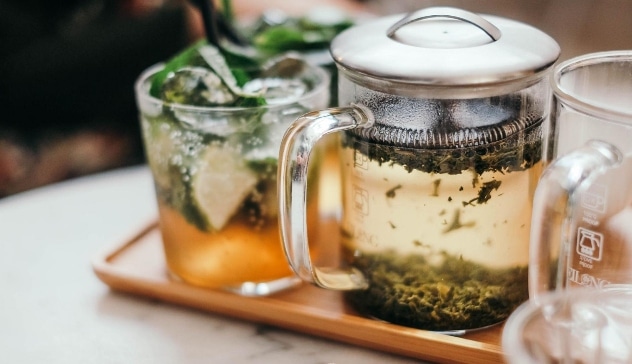 Many people admit that they enjoy a hot or cold cup of tea from time to time. Drinking tea has always been associated with significant health benefits including relaxation, better sleep, and better concentration.
Tea has been used for medicinal purposes for centuries. In some cultures, it's believed to have preventative properties. The art of steeping tea is typically passed down from generation to generation. In the modern age, tea is still a common drink that is integrated into the daily lives of many people around the world.
There are many types of teas, and they can be enjoyed hot, warm, or ice-cold. These numerous options can make it difficult to find the right tea. Lucky for you, our list makes it a little easier for you to find the perfect tea blend or flavor.
How We Picked
Flavor/Strength

The length of time teas oxide during processing determines their strength. However, you can achieve the perfect strength by regulating your steeping time and amount of water. Green teas typically have an earthy flavor, but you can spice things up with blends.

Health Benefits

While most of us take a cup of tea without giving it much thought, teas, particularly green teas, have numerous health benefits. We reviewed the least processed green teas to ensure that you reap all health benefits such as improved immunity and disease prevention.

Caffeine and Tannin Intake

Different teas contain varying amounts of caffeine and tannin. While these components provide numerous health benefits, it is critical to cap your tea consumption. To be safe, always consult your doctor, especially if you have a medical condition.

Bagged or Loose Leaf?

Loose-leaf tea is usually excellent for making a flavorful cup of tea, but it is always necessary to use a sieve. Bagged teas, on the other hand, are extremely convenient both at home and on the go.  We included both options to give you freedom of choice.
Our Top Picks
Best Pick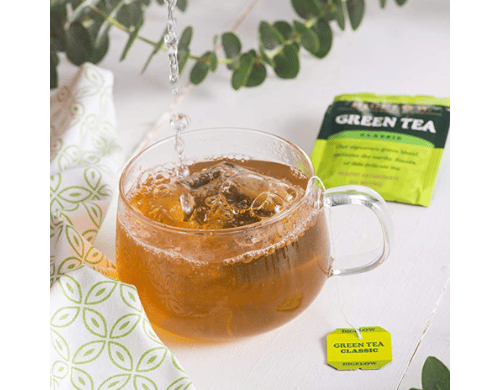 This is the king of all teas.
An antioxidant-rich tea with a delicate flavor.
This green tea is available plain or in a variety of flavors. It is high in antioxidants, aids in cholesterol management, and combats premature aging.
Runner Up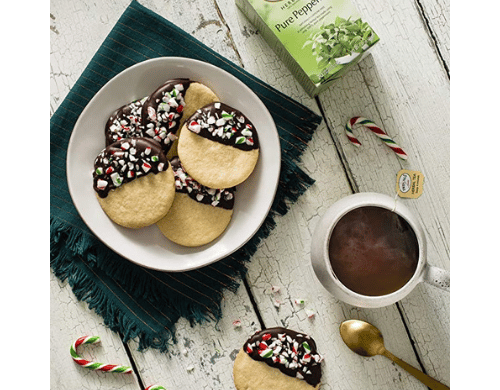 Good for the digestive tract.
A great source of menthol and a fighter of bacterial infections.

Each tea bag comes in a foil envelope to help preserve the earthy flavors.
Most Cost-Effective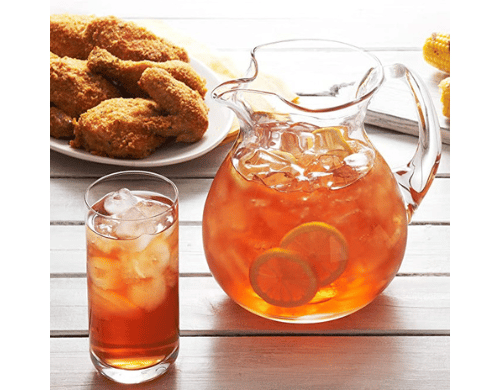 While often overlooked, black tea has many great benefits.
Lowers blood sugar levels.
This black tea packs a decent amount of caffeine, is anti-inflammatory, and can help maintain healthy blood sugar levels.
Everything We Recommend
Best Pick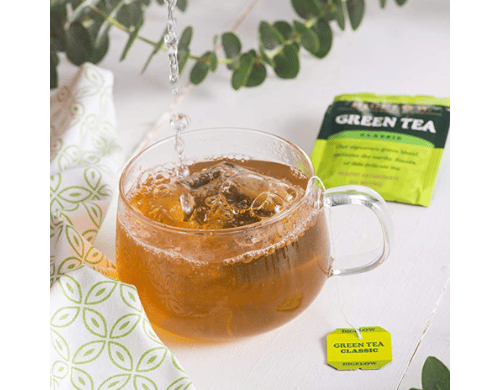 This is the king of all teas.
$29.16 ($0.12 / Count)
Runner Up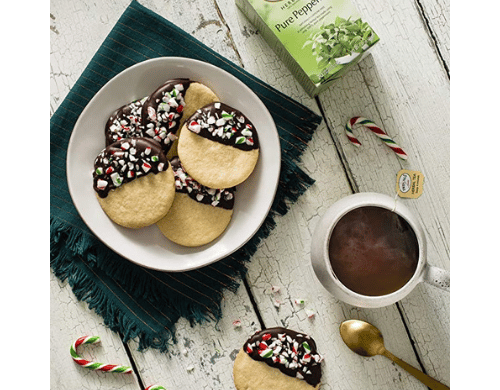 Good for the digestive tract.
$3.49 ($0.17 / Count)
Most Cost-Effective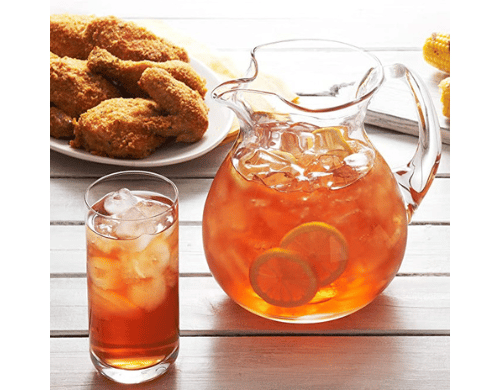 While often overlooked, black tea has many great benefits.
$11.25 ($0.04 / Count)
Who This Is For
The teas listed here will benefit everyone. Anyone who drinks tea or wants to start drinking tea will benefit from this list.
Why You Should Trust Us
We are avid tea drinkers ourselves and with many kinds of tea on the market, we know it can be hard to pick. We've reviewed many teas and searched for their science-backed benefits. As such, we know that the teas we recommend are easily accessible but also have the best range of benefits.
Teas are often categorized into one of the following ranges:
Black Tea
This comes from the withered, fully oxidized, and dried leaves of the Camellia Sinensis plant. The tea is usually dark-colored and hearty. Black teas are commonly consumed during breakfast around the world.
Green Tea
Green tea comes from the tea leaves being less oxidized to retain their natural green color and fresh flavor. It has a more delicate flavor and is green or pale green.
White Tea
White tea undergoes only withering and drying. This makes it have very light oxidation and produces a softer, creamier taste.
Herbal Tea
Herbal tea is a result of combining boiling water and herbal botanicals. This includes barks, mints, spices, and roots. Teas like peppermint, willow bark, and ginger tea are herbal teas
Fruit Tea
This is a subset of herbal teas that is a result of combining hot water and dried fruits. These could be berries or other kinds of fruits. Lemon, Raspberry, and Orange tea are common fruit teas.
Bagged vs Loose-Leaf Tea
If shopping from the right sources, there should be no difference in ingredients between bagged or loose-leaf tea. However, people often choose loose-leaf tea simply for its flavor profile.
Because the leaves are fresher and less ground-down, loose-leaf tea offers a stronger flavor profile than bagged tea. Also, tea bags tend to separate the warm water from the leaves, dulling the flavor.
Bagged tea is usually also pricier, and offers less tea. However, it is more convenient and easy to prepare. It comes down to personal preference as to what fits your budget, flavor needs, and lifestyle.
How We Picked
We picked our teas based on a few key factors.
Flavor and Strength
Flavor and its strength were important. Strong teas are always well received as the benefits can be perceived earlier simply due to the taste. However, strong tastes can turn off those with sensitive palettes.
Brewing/Boiling Time and Ease of Preparation
A regular come of tea takes about two minutes to steep. You can choose to brew the tea using loose leaves to produce a strong flavorful cup. Alternatively,  add the leaves to a pan filled with hot water and let it boil for two to five minutes. Using loose leaves keeps out the taste of plastic or cloth from your brewed tea.
Price and Quality
Our winning teas have a great price per amount you get. The companies that provide them have a reputation for producing great quality teas every time.
Health Benefits
We wanted teas that had an overall abundance of health benefits. They had to positively impact the body, mind, and emotions.
Caffeine and Tannin Levels
We evaluated the caffeine and tannin levels of each tea versus their overall health benefits. High levels of tannin can cause nausea if the tea is drunk on an empty stomach.
Care and Maintenance
Do not freeze your tea leaves/bags. This can bring in more moisture and condensation which can accelerate the degradation process. The constant temperature variation from being taken out and put back in the refrigerator can also make them grow mold and lose their flavor.
The best way to store your tea, whether it is loose or bagged, is to put it in an airtight container and store it in a cool, dry place away from direct sunlight. This method ensures your tea stays as fresh as possible for the longest time possible. Keep the tea away from direct heat, light, water, and fire.