The Best Tea Steeper for 2023
Brewing tea can also become a work of art with the right steeper!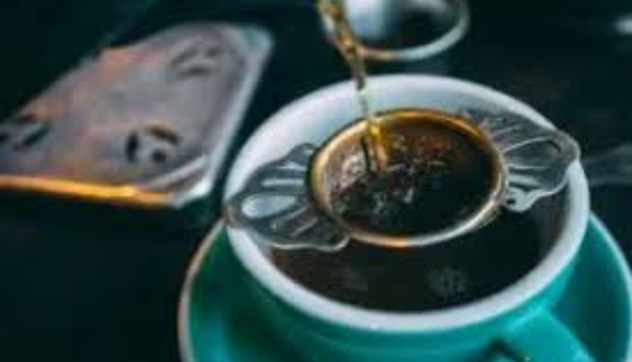 Studies have shown that a tea steeper makes tea brewing easier, adds a unique visual element to the process, and is also an excellent addition to any tea set. A good tea steeper is large enough to allow maximum interaction between the tea leaves and water. It also has an excellent mesh that keeps leaves and sediments from escaping, making brewing easier and more enjoyable.
Picking the perfect tea steeper can be a hassle. This is why we have reviewed and picked the best tea steepers that are simple, stylish, inexpensive, and designed with details that follow the basic principles of proper tea brewing just for you!
How We Picked
Material

The material of the tea infuser can have a big impact on the flavor of the resulting infusions, especially if it has a reactive or absorbent surface. The best material depends on the exact balance of vitality and flavor neutrality needed, where and how it is delivered, and the type of tea it will be used for.

Shape + Size

While smaller pellets can be more versatile and used with various brewing vessels, larger shapes often produce a better taste. The more room the tea leaves have to move inside the cup while steeping, the better. But that doesn't mean smaller tea steepers aren't as efficient, so we opted for large and medium-sized tea infusers.

Easy to Clean

No one wants to spend extra time brewing tea and cleaning up afterward, especially if they drink multiple cups a day. However, there are plenty of tea steepers that are extremely easy to use and dishwasher-safe. Don't let a high-maintenance filter distract you from the smoothness of your tea.

Price

Even though tea steepers are one of the cheapest kitchen utensils, it's easy to find very cheap ones in the market. Most of these cheap steepers are poorly made, so we checked for steepers that offer the best value for a friendly price.
Who This Is For
The products reviewed here are aimed at people for whom taking a cup of tea is a daily ritual, and even if you are not personally interested in tea, you may have friends to whom you want to give a tea gift.
Steepers vs. infusers
A tea steeper is just another name for a tea infuser, so it is the same. A tea steeper is a tool used to pick up loose tea leaves during brewing. A tea steeper works like a tea bag, and it is also known as a tea strainer or tea infuser. These tea utensils became prominent in the early 19th century and are now a staple of tea preparation. You can brew all kinds of loose teas, from real teas to herbal and flavored teas, including white tea, green tea, black tea, oolong tea, and pure tea.
Can you just use a teapot to achieve the same result?
You can use a teapot to get the same result as brewing with a tea steeper. In the broadest sense, many teapots can even be considered infusers in their own right, especially if they contain some sort of filter that keeps the leaves from clogging the spout. However, using a tea steeper makes the process more efficient and enjoyable.
Why You Should Trust Us
There are lots of tea steepers advertised on the Internet today, each one serving a different purpose and being designed for a different use. Due to the variety in brands and quality of these tea infusers, we have conducted research to select healthy, quality, and affordable tea steepers just for you!
How We Picked
To make selecting the best tea steeper for you easier and more effective, we did a lot of research on tea steepers and also checked with experts and past users of the products reviewed. Since shape and design are what separate the wheat from the husks when it comes to ultimately deciding to own a tea steeper, the three important questions to ask before picking a tea steeper are: Does the steeper allow for maximum water and tea interaction? Are the ingredients woven well enough to keep leaves and deposits out of your brew, even the finest teas? Does the steeper have a cover? Or, if not, can you cover cups, mugs, jugs, and thermos bottles when using them?
We researched different styles of steepers, such as balls, bags, and baskets, using stainless steel, steel mesh, paper, and polyester, and scrutinized these three elements to determine which partition is best for you. All the steepers on our list are made of high-quality, durable materials. We also looked for steepers that can brew ingredients such as loose-leaf tea and fruits, whole-flower tea, and spices. All the infusers on our list have also been tried, tested, and proven to be able to do what is being advertised. In short, there are no bad choices, only those that may be more suitable for your taste. Tea infusers should be easy to use, especially if you drink tea more than once a day, so we checked for durable steepers that are user-friendly while also maintaining quality.
We also took your health into consideration, so we carefully selected bottles that were free of bisphenol. Also, according to tea-making experts, if the plastic is hot, we can recommend it without any problems. Prices can vary significantly depending on what you are looking for. While there are very cheap options, these tend to be inadequate and usually do not meet the basic requirements, so we selected quality steepers that are also reasonably cheap.
Care and maintenance
The teapot should be cleaned immediately after use. Even if you use the same leaf more than once, do not leave it in the teapot for more than a few hours. Putting tea leaves in a teapot for a long will result in a brown film, which is not easy to clean. After brewing, remove the tea leaves from the teapot and wash them with boiling water. Use detergent only on stainless steel, glass, or non-porous materials. You can use a toothpick to remove the clogged pieces of tea leaves. Alternatively, you can use a clean, damp toothbrush. The spout can be cleaned with a cotton swab. It is also important to clean the spout. The deposits can be removed with a sponge or a damp cloth. However, always use a new, gentle sponge or have another sponge for teawares. After washing the steeper, dry it with a soft cloth. Do not cover it while it's wet. Make sure it is completely dry before storing it.
To get rid of the tough stain, mix one tablespoon of baking soda in a bowl of hot water. Soak the tea steeper in this solution for 24 hours. Then rinse well and wash the infuser with dishwashing liquid.